We had so much fun. We rode all over the place, fully enjoyed the new obstacle course, played pool and cornhole, watched the ballgame on the big screen tv - it was just an amazing time.
Chris and Angel, doing obstacles in tandem.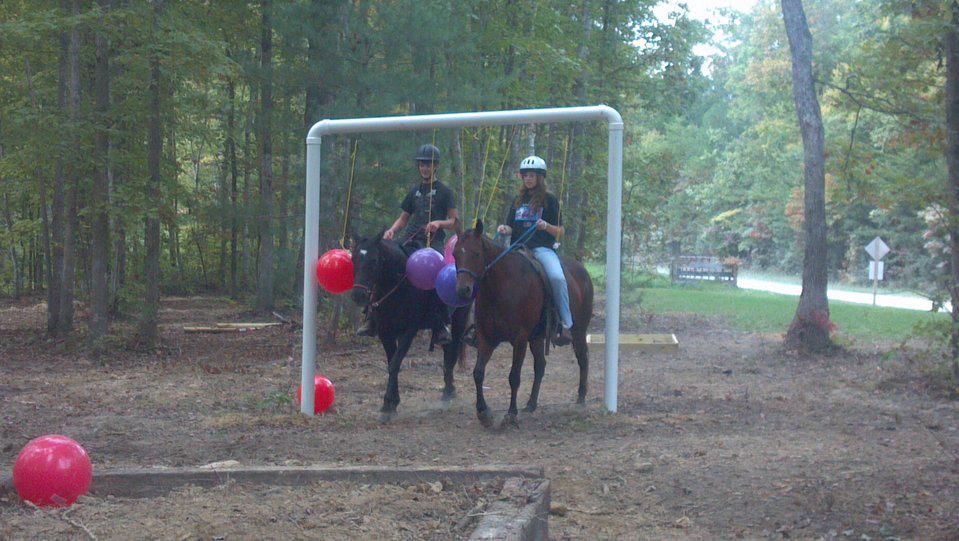 Robin teeter-tottering on her amazing four-year-old.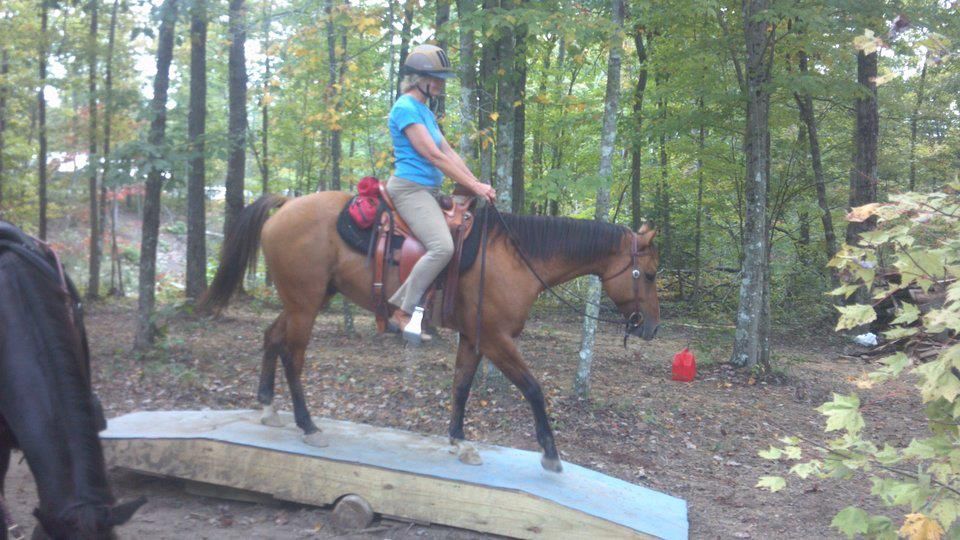 Me - bareback canter through the tunnel. I do love my Jet!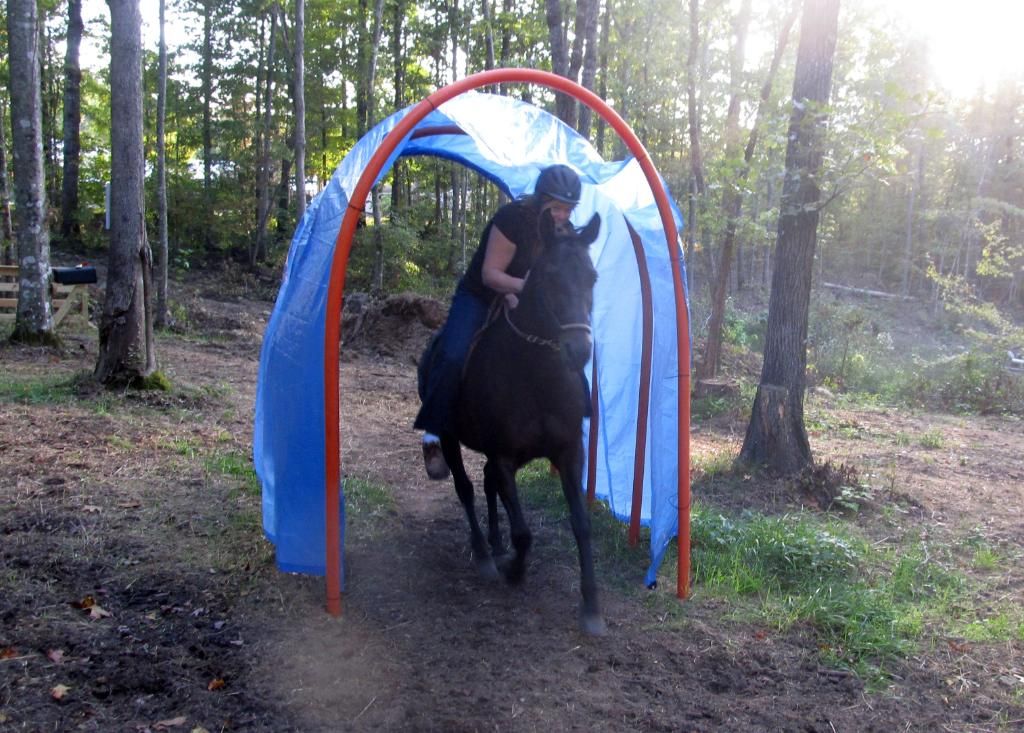 Kids grazing tired horses.
Chris on turned-good-as-gold Jess.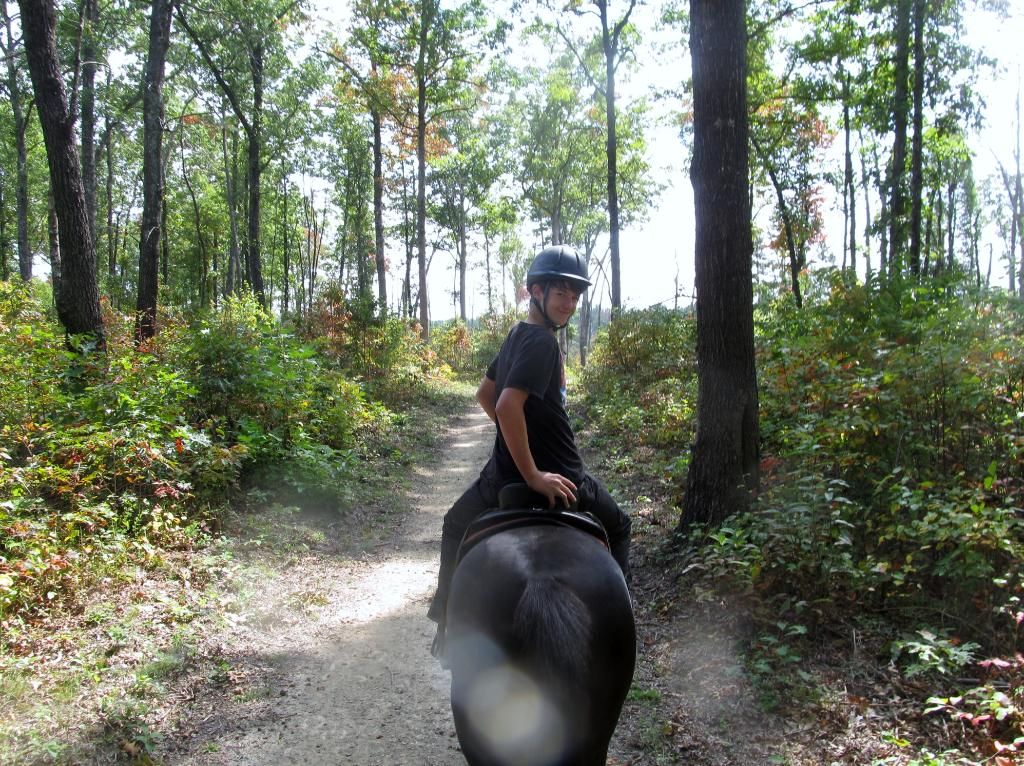 Robin on River at the lake.
Me and the kids at an overlook, silly.
My trimmer's (rather cute) husband.
Angel admiring the scenery.