It wasn't even too hot, although the horses were pretty sweaty by the time we were back.
The ever-present ear shot
Chris and Jula taking a "dang that was a steep hill" break.
Lovely lake view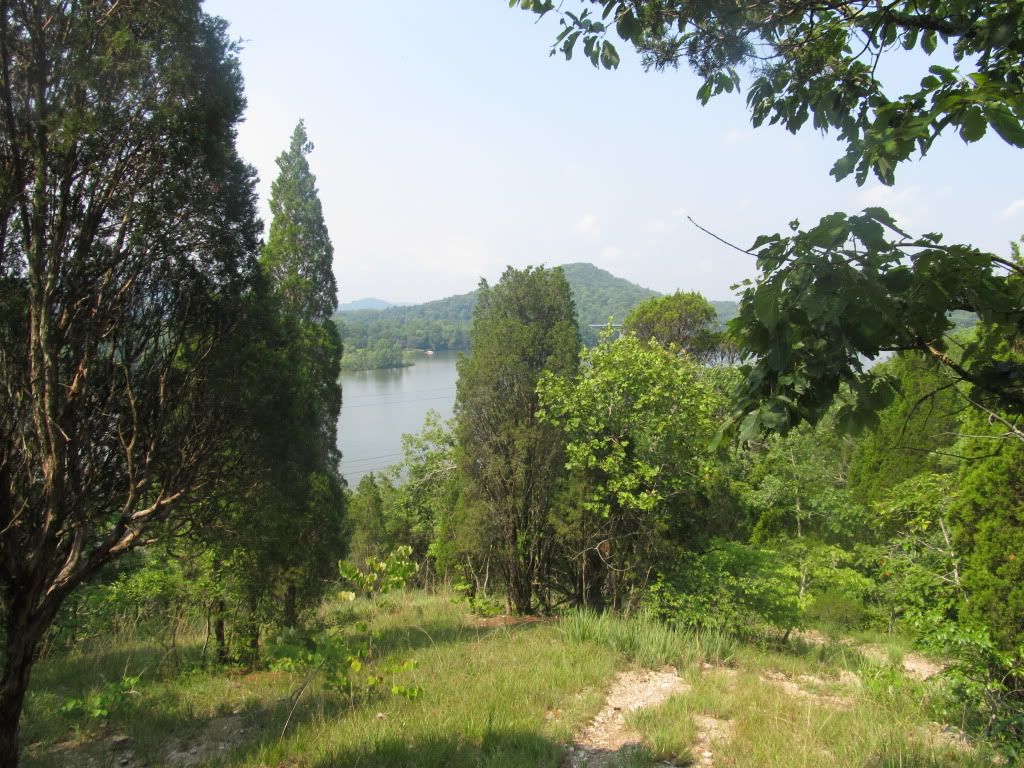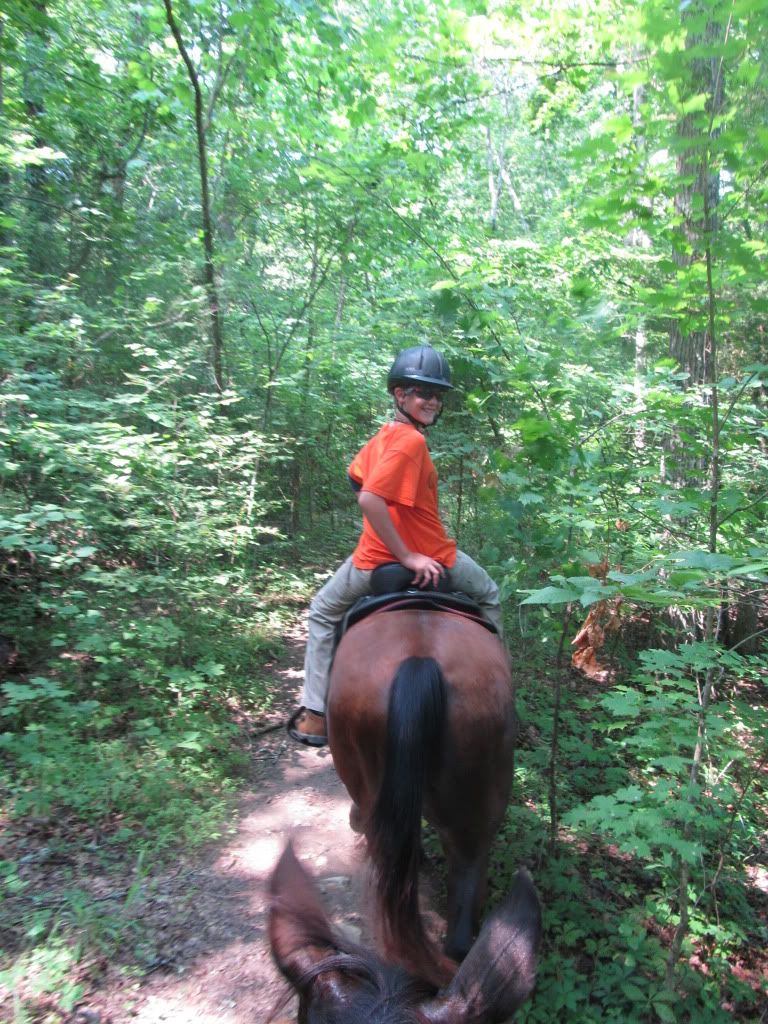 Sometimes I think she just does this...
Because it is so fun to get me all wet!