Hello everyone !
Yesterday was my final in dressage and I brought the big boy Lancer, 4 yrs to it. He was fabulous so we placed 4th and 6th in dressage Intro.
That is an achievement for this fellow since we began with a very tense horse..we discover he was sore in his feet, then later need a good job in hi teeth..so was showing inconfort.
On my health side, 2 weeks ago I had violent allergic reaction on chemos, we had to stop the medicine and last week I felt real bad, praying to be ok for yesterday.
So here some pictures: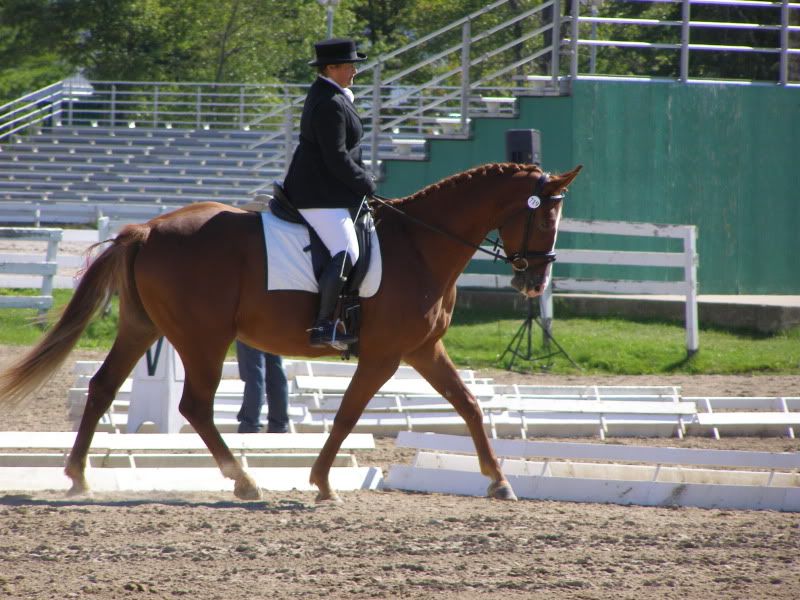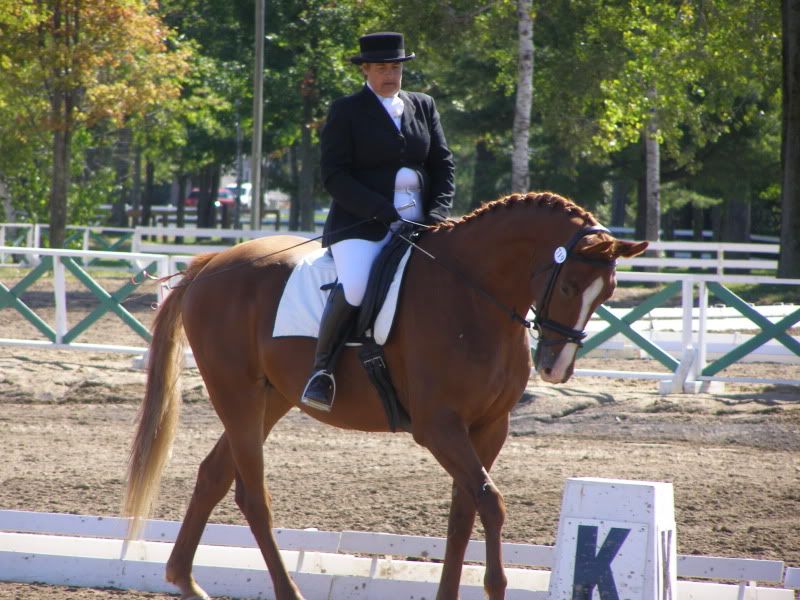 So it was a very tough season, riding ans showing 2 young horses under chemos, fitting like a ragging bull that %$?&* cancer.
Still, working on my position, the strenght I have left over, managing the greenies progression.
Your support was ROCK !
I could not expect more from a lot of people that support and constantly request update...
So this final, these positions are my tribute for my battle and this morning, it is my pleasure to share this with all of you !!!