On a suggestion of another member I decided to make this thread...
This is my mare Skye, who for all intents is built like a bulldog. I have been searching for three weeks now for a dressage saddle to fit her and so far have come up empty. She is very clear when she hates or likes a saddle. I found one saddle that she loved, the toulouse verona, but that my femor did not love.
Here is skye: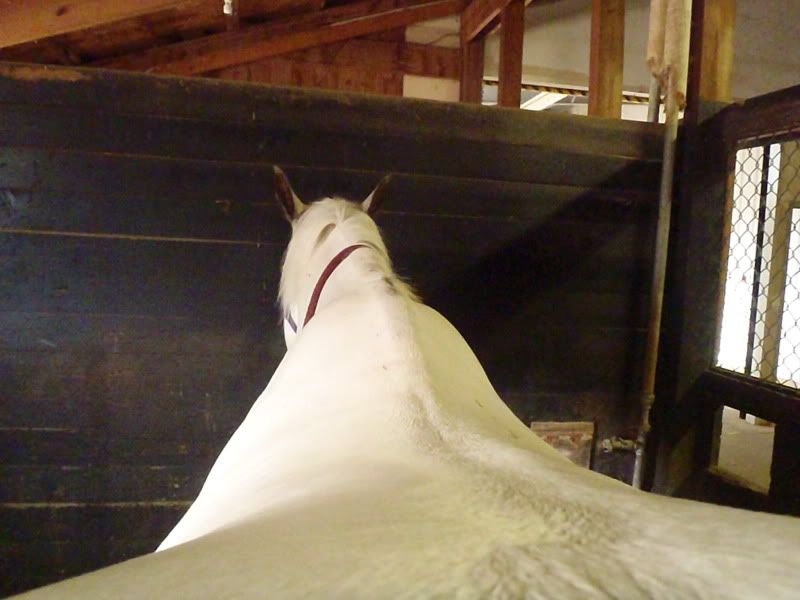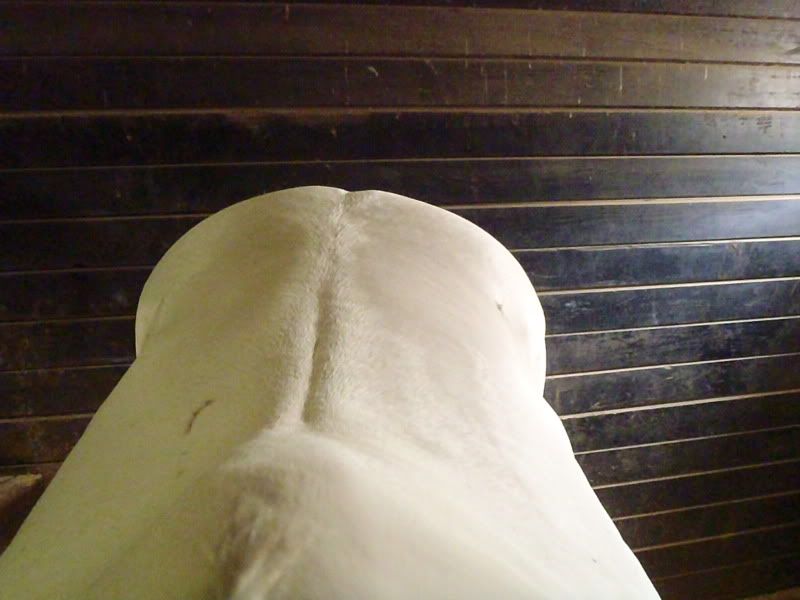 I have only owned two dressage saddles, a thoroughbred saddlery brand and a campbell. Both were made more with a thoroughbred in mind so I doubt either would be an option for Skye. Otherwise I have always just done my dressage tests in a CC saddle. :nod:
Here is a picture of me in the toulouse verona: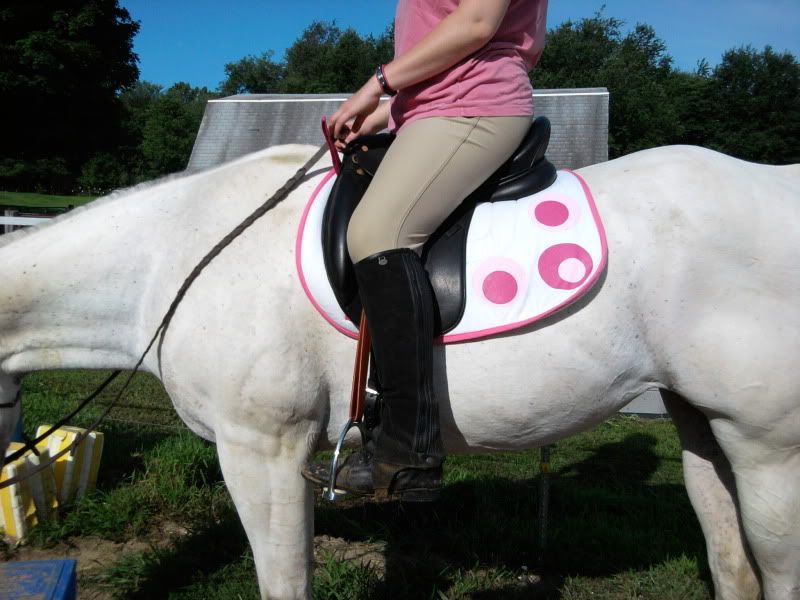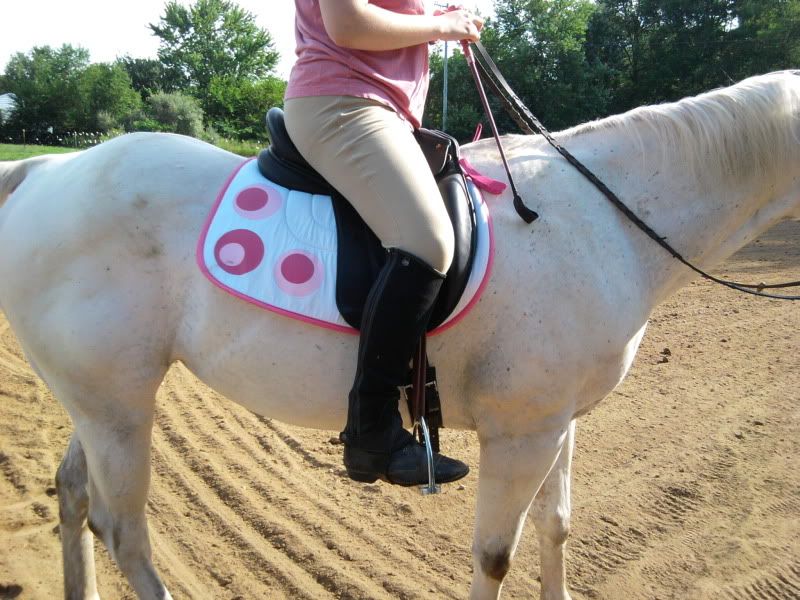 And here is the only other dressage saddle fit for me that I could find, me in a campbell dressage:
Edit to add: my price range is around $700, I might be willing to go higher for something really awesome, but would prefer to stay around $700 or under.