Ahh, Long Island. Yes, land is definitely at a premium there. Only so much land on an island.
In New York. Near the city.
I also love those retaining walls. Not just functional but they look so nice and tidy too. And the sand/loam is a *huge* benefit.
Shedrows are great. They save tons of room and they're very useful. Maybe an overhang in the future? Keeps them shady in the summer and cuts down on rain blowing into the stalls when the doors are open and keeps snow from blocking the doors in winter. I'm still kicking myself for not adding one to my aisle barn.
You can do an easy layout in a Paint program on your computer. I'm not very computer literate and I figured that one out somewhat easily.
Here's an example, my property: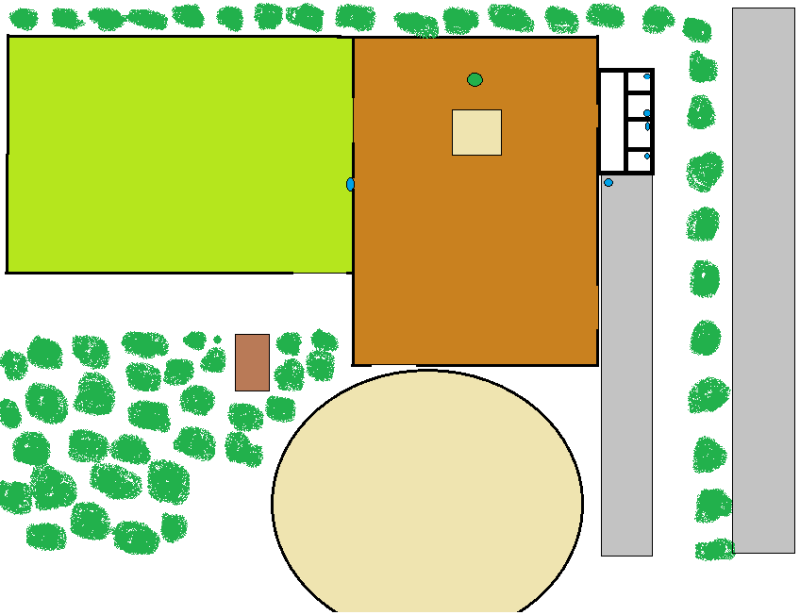 Here's a satellite view: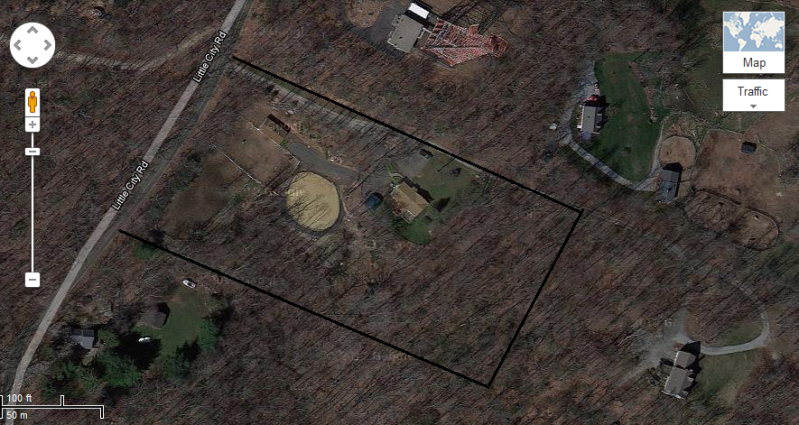 I'm not overly accurate with those...my property line in the second one is a bit off and in the Paint drawing my driveways don't just end for no known reason.
But there's a bit of an idea.