Well I have been promising pictures of Wendel for a while and finally got around to it today.
He requested he have an outdoor photo shoot, were I could get some sexy shots of him as he basks and plays in the sun!!
This is of course his before surgery pictures!! He eyes are kinda gross looking right now, but they do get cleaned twice a day!!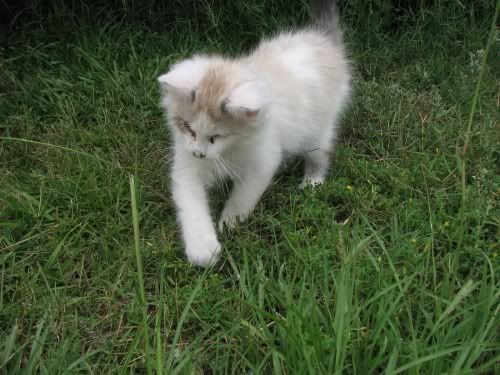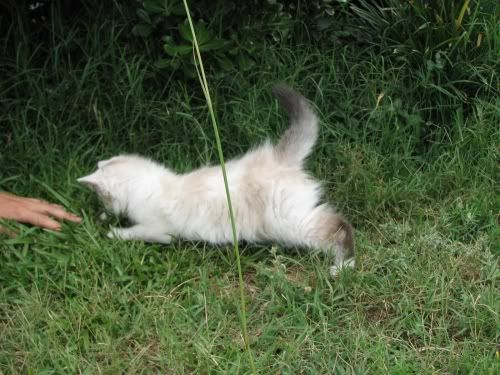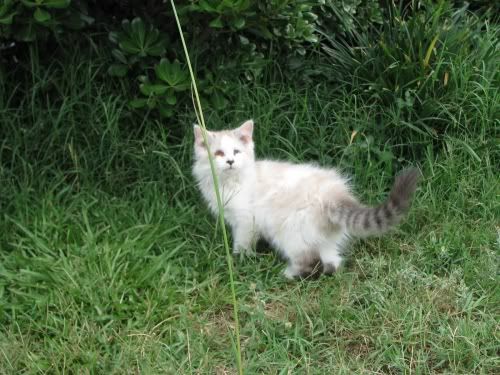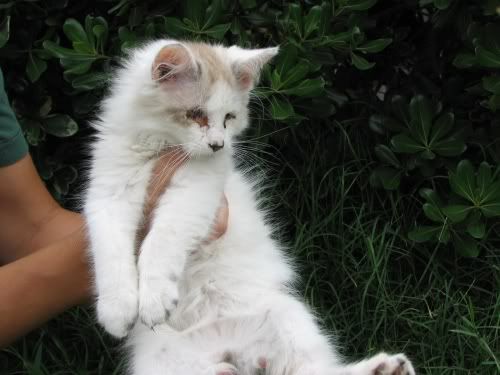 he has the cutest butt!!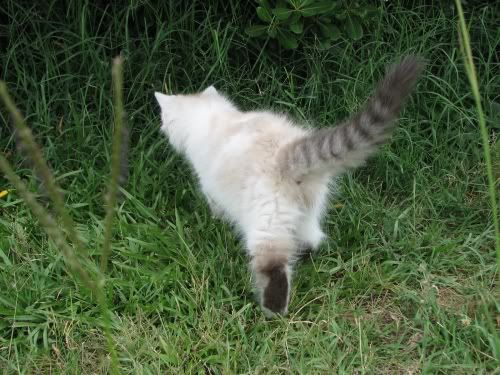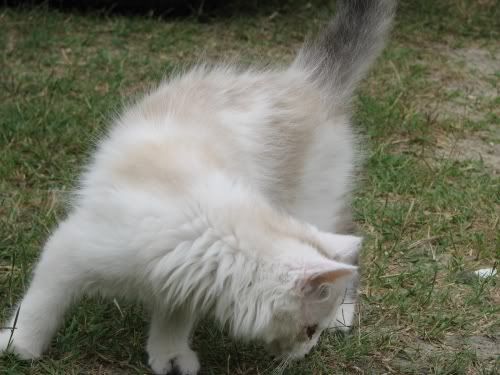 I have a blind kitten that I would like to find a home for...If I can't don't worry he will stay with me, I am not going to send him anywhere bad!! But I do think it would be better for him to be somewhere that has another cat or kitten or small dog that could keep him company. We believe he was born blind, his eye lashes are laying on his eye and have caused some damage already.
When I talked to the vet they said that they could fix this with surgery but that he will probably not ever see, and that his eyes could be bad enough that they have to remove the eyes!!
This is the sweetest kitty in the world he...he likes to lick you like a dog, and follows me everywhere. He climbs my stairs and up on my bed, so he is very capable of getting around on his own. He is litter box trained.
If I keep him I will get the surgery done for his eyes since I think it will make him more comfortable.
I do think though that he would do better INSIDE of course (like he is here) and with another animal he can buddy with.
He has long hair and is a creamy with with light brown spots and then he has a dark grey tail an the backs of his back feet are dark grey too!! He is adorable!!!