Unfortunitly I have accepted a job working with an Eventer in SC and sadly I can only take 1 horse and my horse Whisky girl has had off and on lameness for awhile and she will not be able to handle the rough training schdule down there. So sadly she is in need of a new home or atleast a place to stay for 6months. I am leaveing Oct 24 or 25th and she really needs a new home by then. I'd like to just find her a home as a pasture puff or someone thats only wants to jump on bareback. She is my babie so a good home only I cried once already
.
She is a 12 yr old Racing appendix QH she is tattooed but its hard to read so we never found out who she is. She's 15.2 hands and a sorrel.Neck reins, Clips,cross ties, lunges on a loose line,and bathes
She has been barrel raced earlier in the year and was doing great over the summer. She is hot in the ring but take the saddle and bridle off and ride bareback in a halter she is awsome and very quite. Very good ground manners as well.
If anyone has any questions or knows someone who can help me out feel free to hit me up.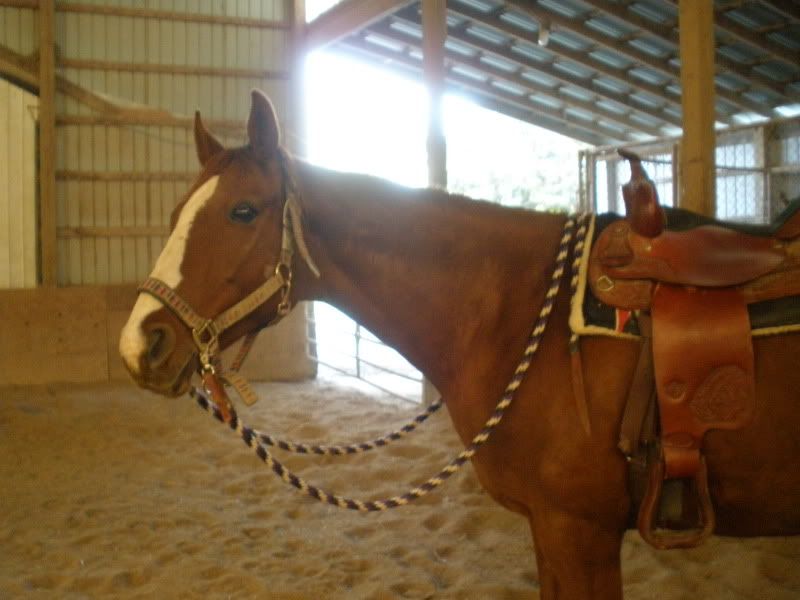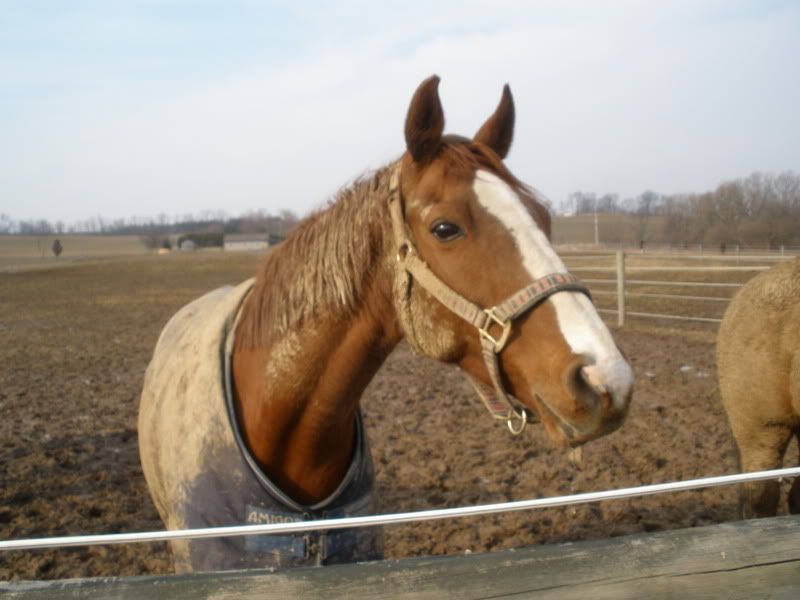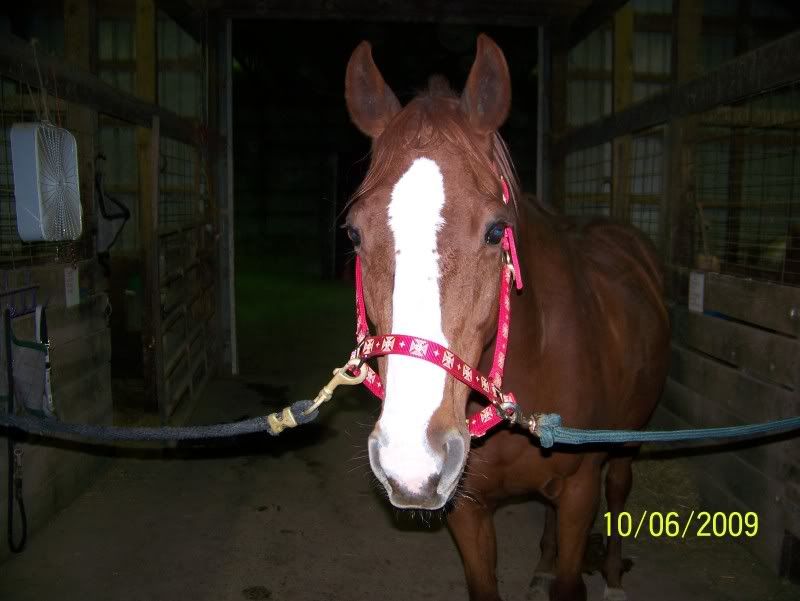 http://www.youtube.com/watch?v=XYjIsBGQprc
http://www.youtube.com/watch?v=wAqbpG0CccI
http://www.youtube.com/watch?v=s48PQTfNaMQ