Harrisburg, Pa.—Oct. 15
As Ansgar Holtgers, Jr., and Elina entered the ring, a slew of orange-accented Zone 4 riders emerged on the stair landing of the Pennsylvania Farm Show Complex arena. Zayna Rizvi, Hailey Royce and Reid Arani had completed their rounds for the Neue Schule/USEF Junior Jumper Prix Des National Championship and joined Zone 4 Chef d'Equipe Kim Land at the prime viewing spot.
Zone 7 and Zone 1/6 had finished on a final score of 4 faults, so Zone 4 needed Holtgers to come clear in the hopes of securing a podium finish at least—if not the gold. This exact team of Holtgers, Rizvi, Royce and Arani had been in a gold-medal position this summer at the FEI North American Youth Championships (Michigan), and there, the tides turned in their favor. But could they repeat?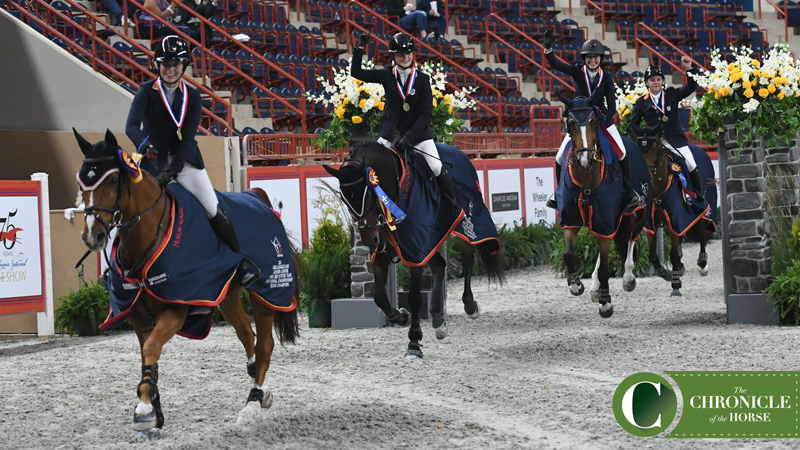 "Zone 2 [who was coming behind me on the same score] was also an amazing, amazing team; Mimi [Gochman] is an unreal rider—so is Audrey [Schulze]—they're all super good," said Holtgers, a 16-year-old from Wellington, Florida. "I saw [Zone 2's] Alexa [Lignelli] go, and she was clear. I thought, 'Now I need to go clear and be quick enough and put some pressure on because it's a timed class.' Once I entered the ring, it was just another class—just go a little quicker, and it worked out.
"My horse is unreal," he continued. "I've had her for a year, and she's done nothing bad; she's always been good. She's honestly a life-changing horse."
When he crossed the timers with all the rails in their cups, that stair landing vibrated with excitement and hollers. Cantering back down to the ingate, Holtger did the smallest fist pump and the biggest exhale.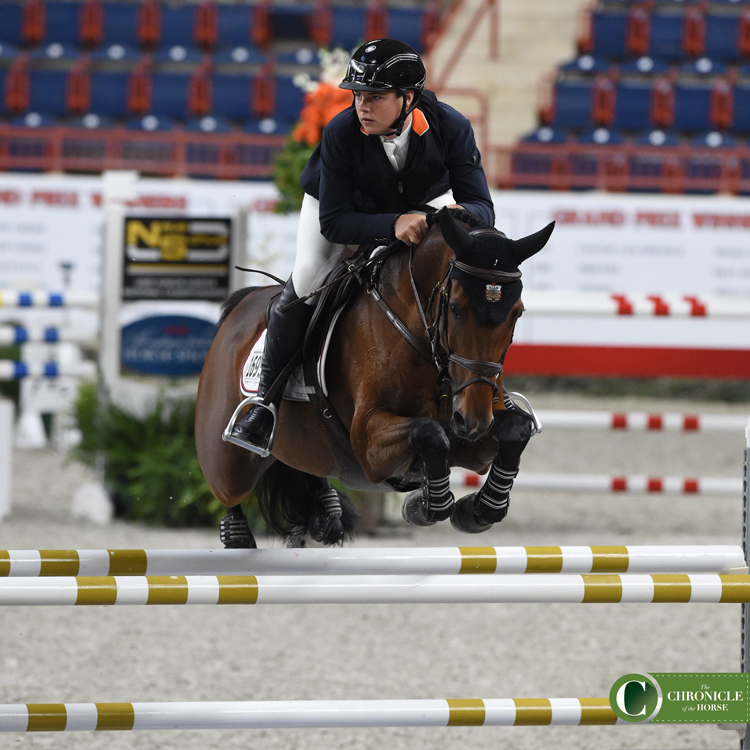 With a slight change in format, the second round of the Prix Des States also counted time in the case of a tie breaker. But when Gochman and Dolores BH had a miscommunication, time began unimportant as Zone 4 officially finished on 0 faults and earned gold. Behind them, Zone 7 and Zone 2 took silver and bronze respectively.
"This is a really important event to all of us," said Rizvi, a 16-year-old from Wellington who rode Excellent. "We've been working toward this all year. It was really cool to be out there and be on top of all these amazing riders.
"The Prix Des States event is amazing," said 17-year-old Royce of Wellington, who rode Sonic Boom. "Having a team is an amazing opportunity to come together and compete, and I think it's so cool that we can step up. This is part of our progress toward bigger classes."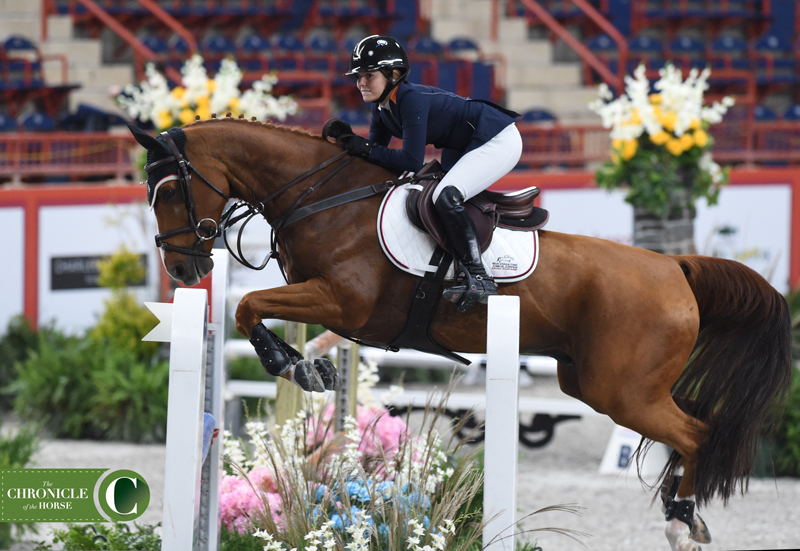 To Land, the camaraderie of this group is as golden as the medals around their necks. Each rider credited growing up together for their tight bond.
"The synergy of the group is incredibly important," said Land. "One of my jobs is to create synergy among the kids, though this group has really created their own synergy. They're well trained and well prepared, my pleasure to get to spend time with them. I appreciate these kids, and other than Reid aging out this year, the other three are still juniors. Some of them are still juniors for two more years, so we have a lot of things to look forward to."
Reid ages out of the junior jumpers after this season, but she's leaving in style, having put in double clear rounds on Hocus Pocus De Muze along with teammate Rizvi.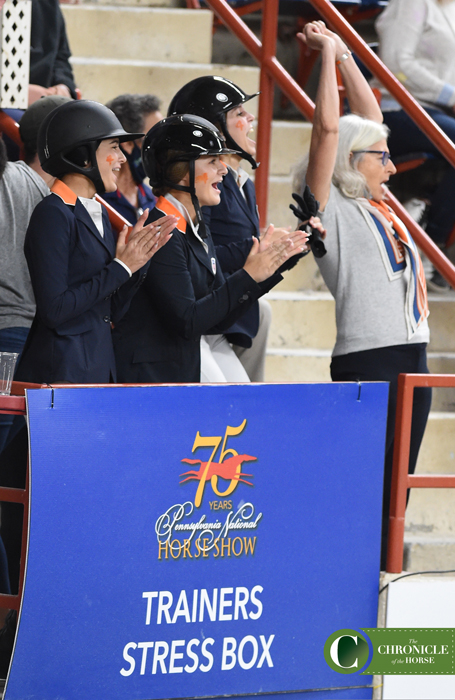 "Last year was my first Prix Des States, but it definitely wasn't a normal year; it wasn't here," said the 18-year-old from Wellington. "Being my last junior year, I had a lot of pressure on myself, but this team has bonded along the course of the year, and I think it really paid off."
This victory comes on the heels of Rizvi's and Holtgers' gold medal performances in the FEI Jumping Nations Cup Youth Final CSIOJ in Kronenberg, the Netherlands, in September. They scored that invitation through their podium performances in the individual junior championships at NAYC.
"You get to meet so many different people," said Holtgers. "I made friends there I think I'm going to be friends with for a while. We can call ourselves one of the best junior teams in the world."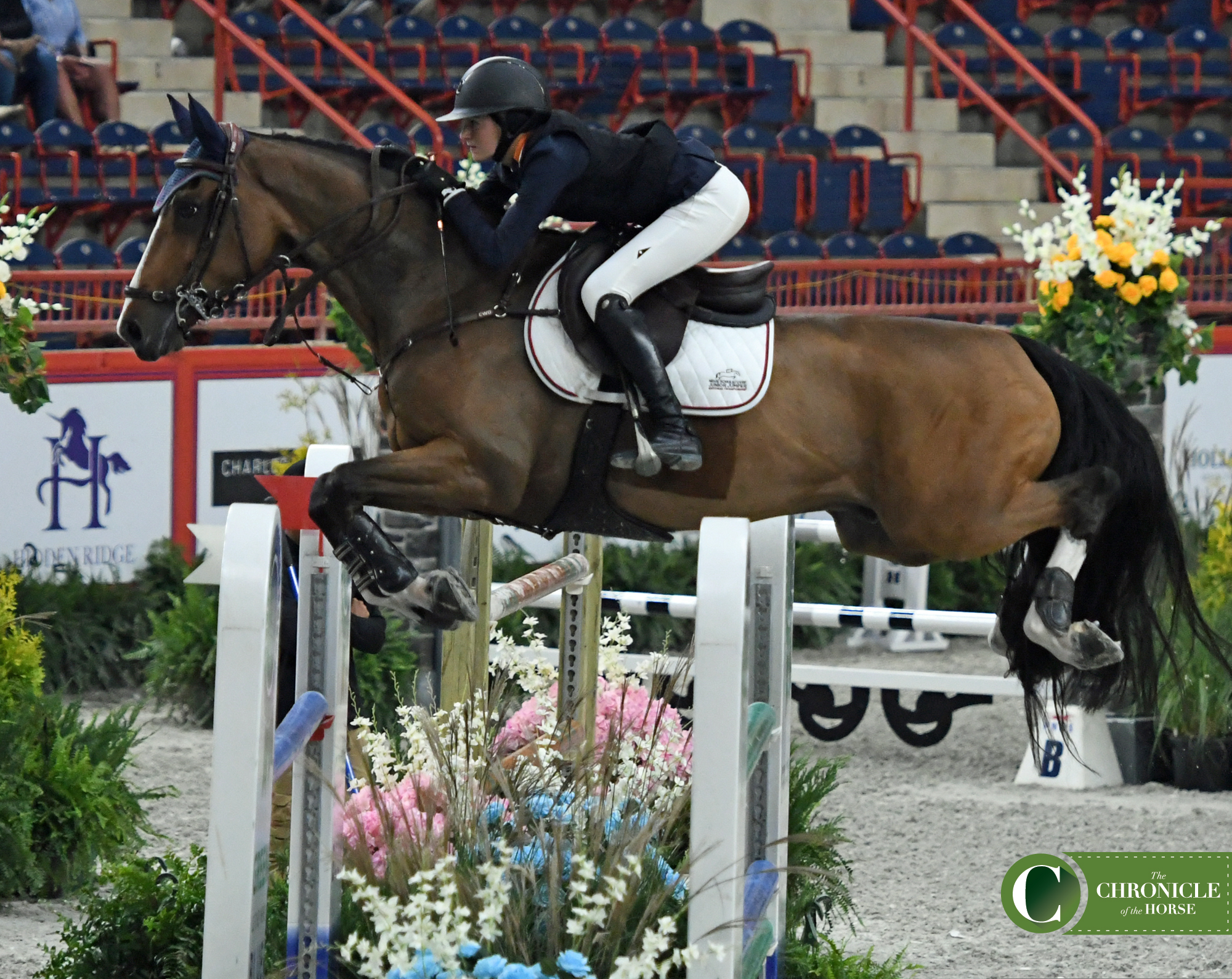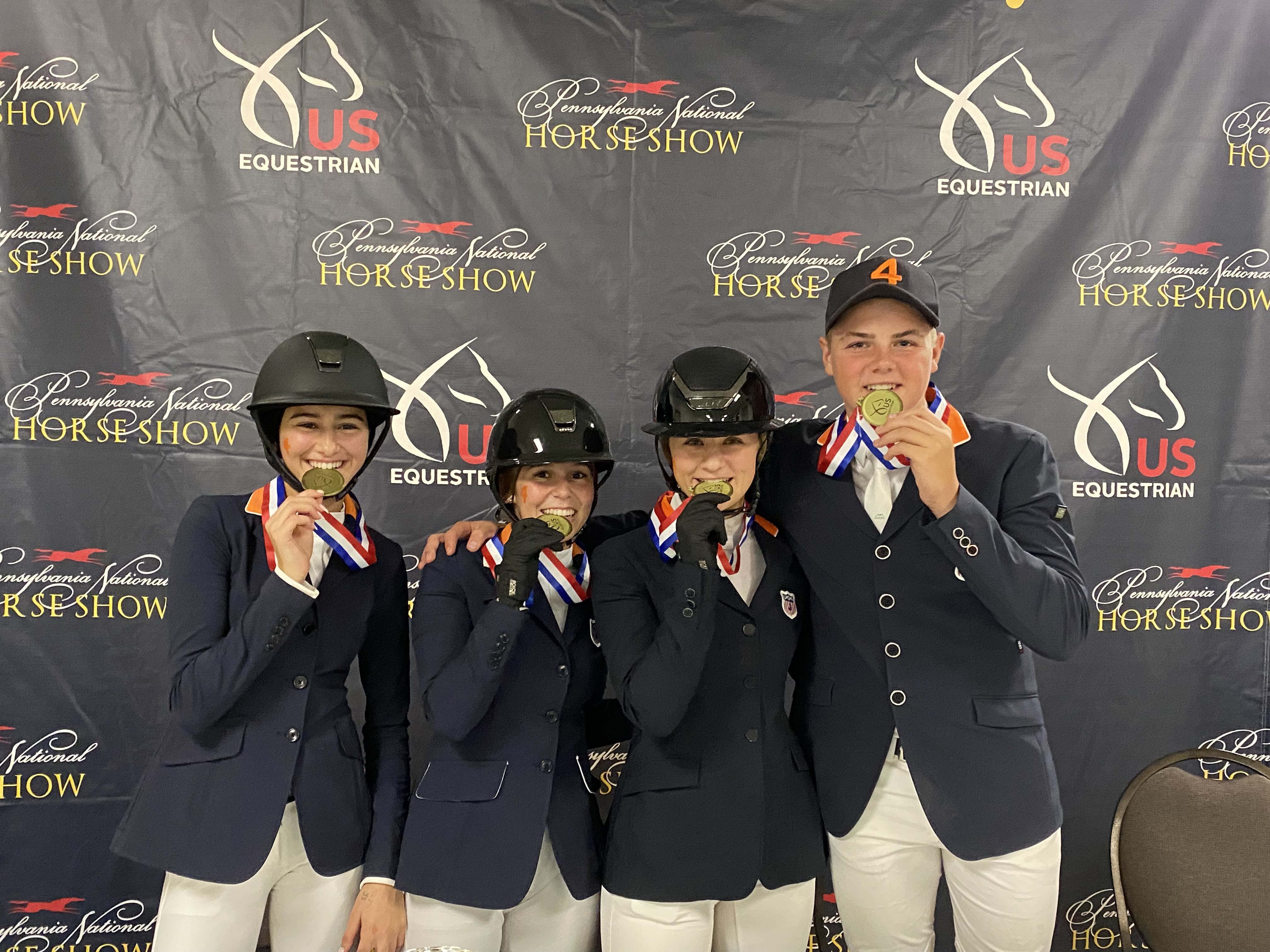 Check out the results here:
See full results here. Want more Pennsylvania National? The Chronicle will be on the scene through grand prix night bringing you photos and stories. Plus see more analysis from the Pennsylvania National in the Nov. 8 issue of The Chronicle of the Horse magazine.