Lexington, Ky.—Aug. 12
Before the USEF Pony Jumper Team National Championships the riders from Zone 3 had never met, but that didn't stop them from being each other's staunchest supporters. The four riders had a standout performance in the Claiborne Ring on Friday, finishing on a score of 4 faults, ahead of Zone 10 (16 faults) and Zone 8 (24) faults. Teams from Zone 2 and 4 also participated.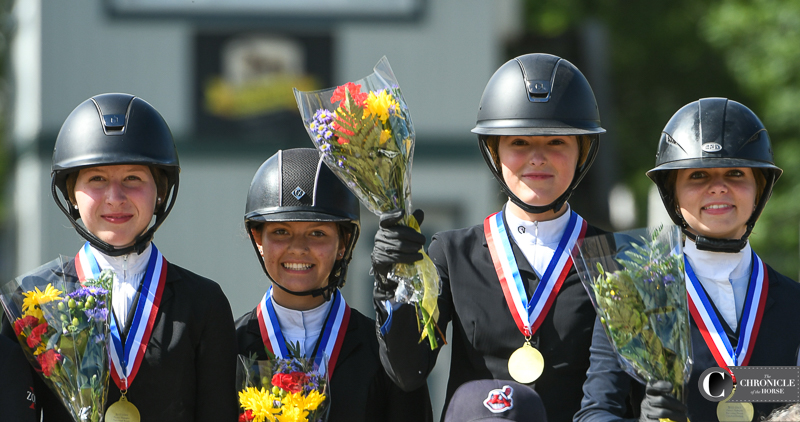 "It's a lot more motivation going into the round," Katie Smith said. "It can be kind of scary going into it. The jumps are massive, so having a little bit of extra confidence is really good."
The 16-year-old from Summerfield, North Carolina, put in a double-clear performance on Never A Gray Day, a pony she's had since the third grade.
"My round was pretty fun," she said. "It was a good course. … The one-strides were set perfect, and so glad we didn't have to do a horse stride like we do everywhere [we compete]. Very fun, very fast, very speedy.
"My pony has a little bit of a spook to it," she added. "Not too bad, but he does like to back off from the jumps a little bit, [you] have to spur him, and he'll go over them."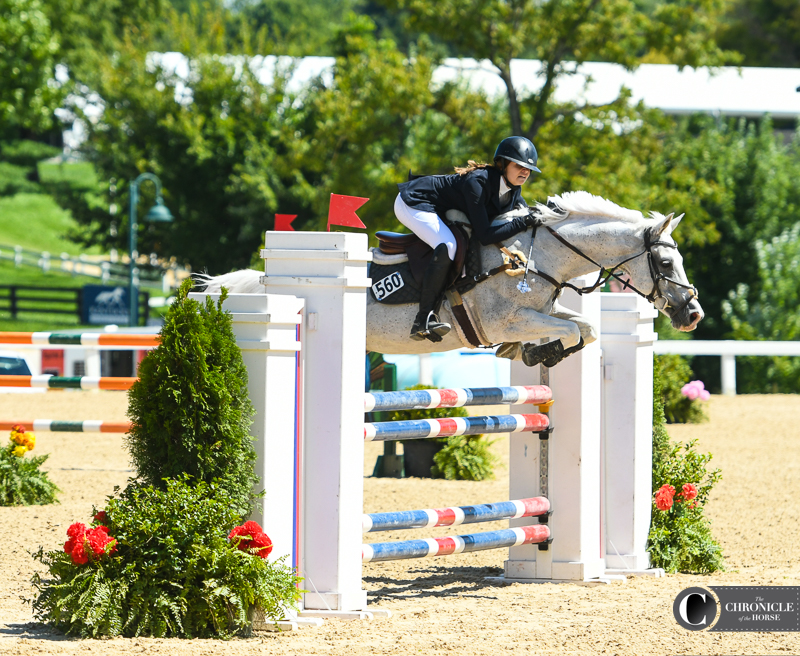 Her teammate Aundrea Hillyard, 17, Lewisburg, Pennsylvania, rode Magic Dragon to a zero-fault score and currently leads the individual competition after two days, which concludes Saturday.
"My pony has a really big stride, so when it was the horse strides at every other show, it's pretty nice because he can just hunt down there," she said. "He's a little quiet sometimes, so you've got to jazz him up and get him up, but he's super fun, always game."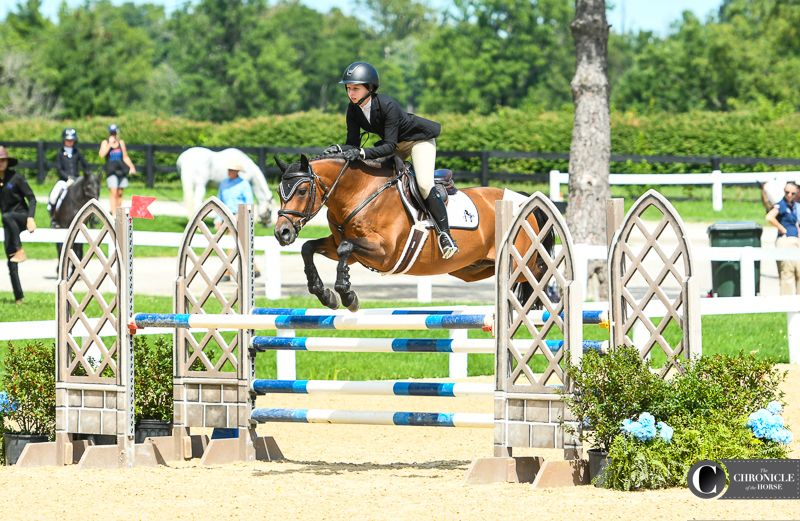 Savannah Smith, 16, Harwood, Maryland, has been riding Wishlea Star Dasher for just about a year and posted a 4-fault score. While this was Smith's first time competing at in the jumpers at USEF Pony Finals, "Dasher" is old hat to the competition. He won individual gold in 2016 with Bailey Doloff.
"Dasher's a pretty hard ride. I wouldn't say he's an easy ride at all," she said. "It takes someone who's really motivated and really strong to ride him. He listens really well once you get used to him. It took me a little while to get used to him, and I'm still getting used to him. He's like a horse but in a small body. He can do the horse strides, but he also can fit in the pony strides as well."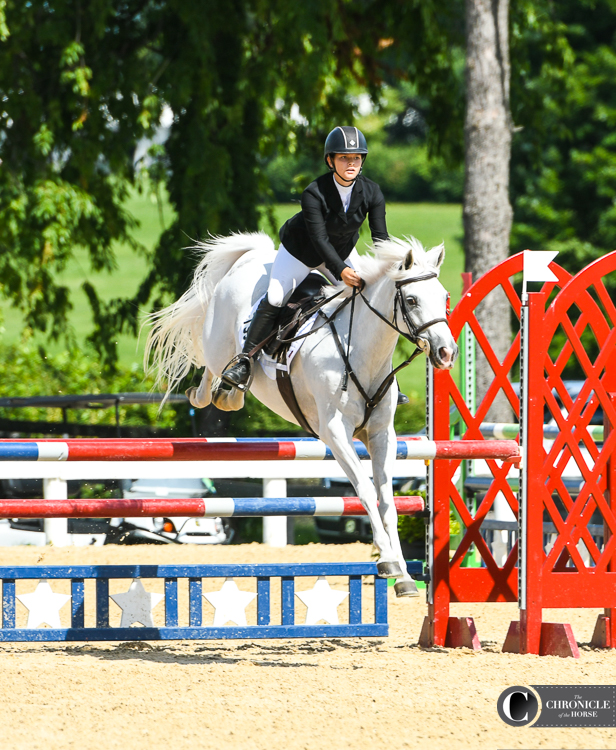 Linen Owens, 16, Marion, North Carolina, only started riding Kinka's Girl a week ago. They were eliminated in both rounds, but Owens still enjoyed the team experience and hopes to return next year.
"My pony has a huge stride," she said. "She eats up the lines, but she goes at an amazing pace, and she really likes when you sit back and let her pick the distance."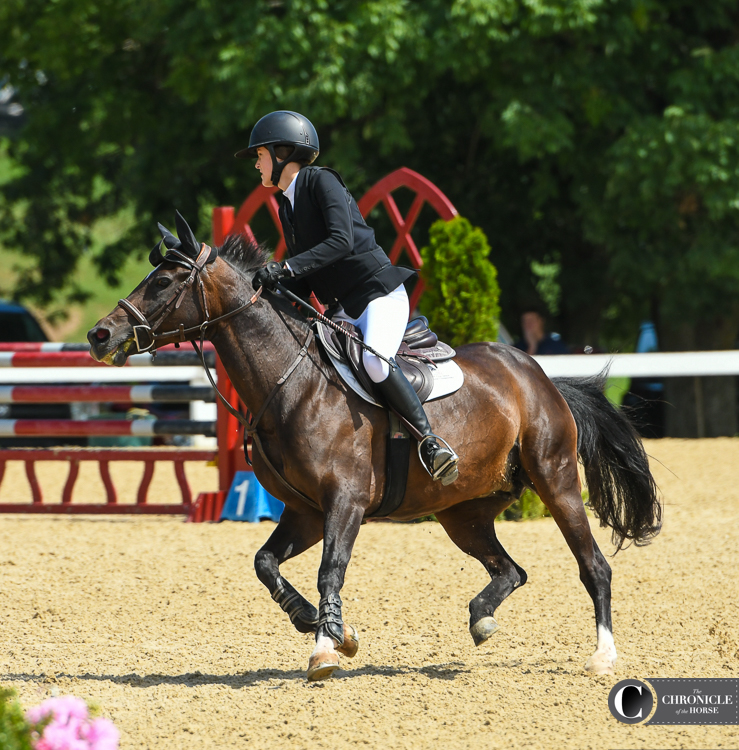 Useful links and information: