Mill Spring, N.C.—Sept. 11

The 2018 FEI World Equestrian Games are getting underway at the Tryon International Equestrian Center, and event organizers are already preparing to address severe weather predicted to hit the area as a result of Hurricane Florence brewing off the coast and currently categorized as a Category 4 storm. Governors in North and South Carolina have declared a state of emergency, and mandatory evacuations are in place for coastal areas.
The Tryon International Equestrian Center is inland by about 310 miles, at the foothills of the mountains, but it's expected to receive thunderstorms, high winds and heavy rain. Projected rainfalls range from 15 to 20 inches.
"The National Weather Service, which is stationed on-site here at TIEC, is closely monitoring the movement and projected path of Hurricane Florence and advising our Organizing Committee and the FEI on a twice-daily basis," stated a release from the event on Monday. "We are proactively preparing for the possible severe weather the storm system may bring to this area and have both strategic and emergency plans in place for both the people and horses on-site."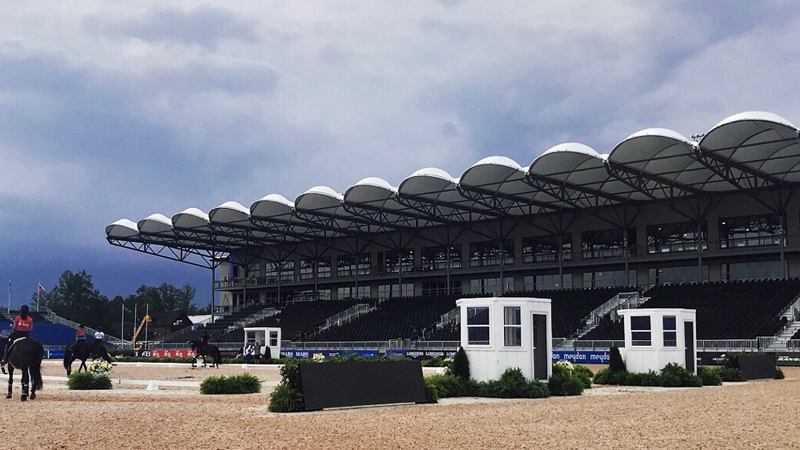 State and local emergency response teams have also set up mobile units on-site at the games.
"We're working closely with Tryon equestrian to make sure they're making the right decisions and preparing for the weather," said Marche Pittman, Polk County's public information officer. "We've got a lot of people coming, and the county has a lot of resources from state and federal agencies to help at the event, but we urge people to be as well prepared as possible."
Asked about the possibility of delaying or rescheduling events at the games to weather, Pittman said the organization is: "Preparing the event to be able to make those decisions," and he noted that any decisions would be made in a coordinated effort with the event and local authorities.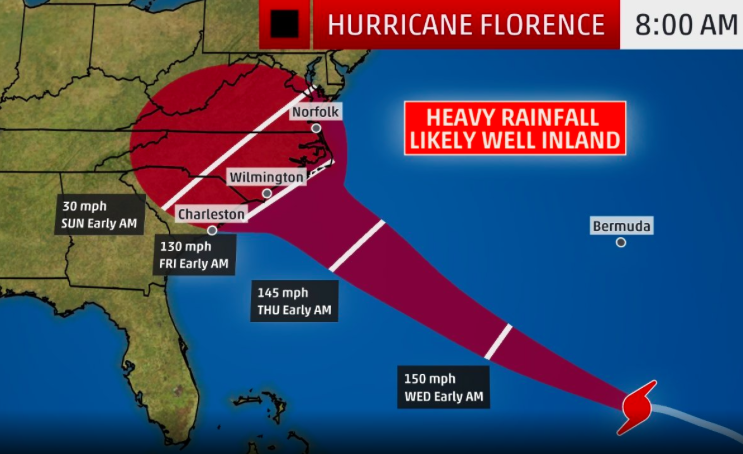 Florence is expected to make landfall Thursday, with the bulk of the storm hitting the inland areas on Friday. The cross-country phase of eventing is scheduled for Saturday.
"One thing I've learned over the years is not to worry about what's out of your control," said U.S. team rider Boyd Martin. "To me, a hurricane is completely out of my control, so it is what it is. It's an outdoor sport, so you've got to deal with weather conditions, and I think we have five strong cross-country horses who can cope with a bit of adversity."
The U.S. Equestrian Federation is also keeping a close eye on the situation.
"The WEG teams' chefs de missions have been briefed by the [Organizing Committee] on the weather plan should inclement weather pose a threat to the WEG athletes and their horses," said Julian McPeak, USEF's director of marketing and communications. "At this time the U.S. chef de mission is putting a plan in place for the U.S. team and their horses should the need arise."