Beezie Madden's 2013 Rolex FEI World Cup Final (Sweden) winner Simon died June 21. He was 22.
Under Jeroen Dubbeldam's saddle, the Dutch Warmblood (Mr. Blue—Naline, Polydox) won the CN International at Spruce Meadows (Alberta) in 2010 and finished third in the Rolex FEI World Cup Final (Germany) and was sixth individually at the FEI European Championships in Madrid in 2011. Later that year, Abigail Wexner purchased him for Madden to ride.
Simon competed in three World Cup Finals with Madden, finishing seventh in 2014 and fourth in 2015, in addition to his 2013 win. He was the U.S. Equestrian Federation International Horse Of the Year in 2013. He logged numerous clear rounds in Nations Cup competition for the United States and won grand prix classes worldwide. In 2015 he was the only horse to jump clear and without time faults in the CP $1 Million Grand Prix at HITS Saugerties (New York).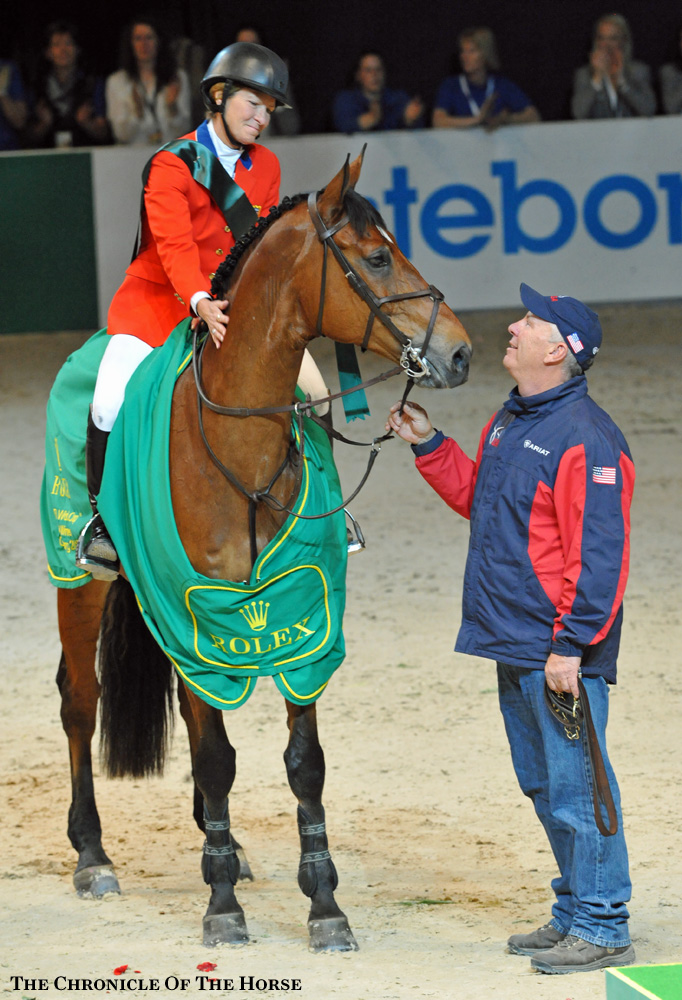 Simon retired from the sport in 2017 and lived out his days with Madden's Olympic mount Authentic, raising weanlings at John Madden Sales in Cazenovia, New York.
"I was lucky to have the years together that we did and happy to have had so much success together. He was loved by our whole team," said Madden. "I am grateful to Mrs. Wexner for allowing me the privilege of having him in my life and for caring deeply for him through his retirement. It is a testament to his talent and brilliance that he was so successful with two different riders during his career. I know Jeroen and his connections join us in our mourning of his passing."
Read Simon's Behind The Stall Door feature from 2015.