Devon, Pa.—June 2
Somewhere in McLain Ward's house in Brewster, New York, there's a photo of him doing the leadline class in mud at Devon—but, no, he didn't win.
"I wasn't from the Main Line, so, no," Ward joked about not being local to Devon's particular section of the Philadelphia suburbs. "I know how it works around here."
In the four decades since, though, Ward has won plenty in the Dixon Oval and come to see Devon as a kind of home, while Devon's spectators have reciprocated, adopting him as a hometown hero to cheer for every year. On Thursday evening, he gave them reason to celebrate together again, winning the $250,000 Sapphire Grand Prix of Devon CSI4* with Contagious, his Tokyo Olympics silver medal partner.
It was Ward's 12th Devon grand prix title, his fourth consecutive win—save the two off years from COVID-19—and personal redemption after a week of bad luck that saw him fall with Contagious and have a refusal with Catoki in earlier classes.
On May 31, in the jump-off for the $50,000 Jet Run Devon Welcome Stake, Ward and Contagious went too quickly around a turn. The 13-year-old German Sporthorse gelding (Contagio—For Mary, For Keeps), bred by Andreas Eisenmenger and owned by Beechwood Stables LLC, tripped and fell, taking Ward down with him.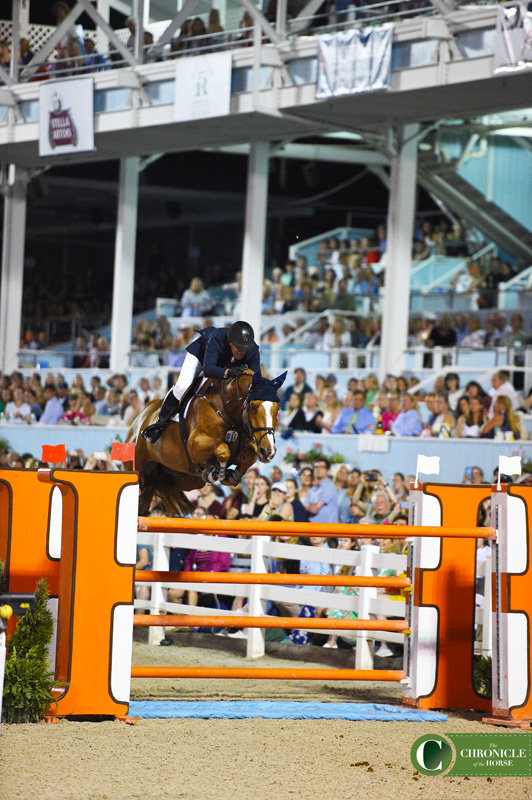 "The horse was in great form the other day, has been in great form all year," Ward said. "In the jump-off he slipped, and it happens; it's sport, it's a factor. He hit the ground pretty hard. Luckily, he was OK. I was a little sore. I don't think the horse is any worse for wear. And I thought he could jump great tonight."
Then on June 1 in the $37,000 Devon International Speed Stake, his mount Catoki spooked at something along the rail and had a refusal. If anything, the uncharacteristic problems rallied Ward's fans behind him for Thursday's big night.
"I truly feel very at home here," he said. "When I have a bad day or something goes wrong, I actually think it really feels like family to me here. They're understanding."
On Thursday, entering the ring as the final rider of 33 in the first round of the Sapphire Grand Prix—named after another of his legendary Olympic mounts, Sapphire—Ward paid attention to every footfall from Contagious. And when they crossed the final Hermès oxer clear, joining six others for the jump-off, he inspired NFL-volume cheers.
"I thought the first round was kind of a friendly course, to be honest, as you saw with the number of clear rounds. Never free, but a little bit on the friendly side," he said.
But not the jump-off course.
"I thought the jump-off was quite big, funny enough. It was a little awkward that turned to [Fence] 3, and then that vertical was in a funny place and big enough," he added. "And [the main grandstand] side of the ring is always notoriously difficult. Most of the problems in the first round came at that red double or down the last line. Horses always shy away from the side. So, I thought the jump-off was challenging."
Watch the pair's winning jump-off ride, courtesy of USEF Network: 
Schuyler Riley and her longtime partner Robin De Ponthual secured the first clear round in the jump-off with a time of 33.57 seconds.
"He's amazing; he's everything," Riley said of "Robin," a 17-year-old Selle Français gelding owned by Katherine Gallagher. "He's got the scope; he's got the bravery; he's got the carefulness. Now he's so seasoned. He has the mileage. I can walk into anywhere and feel I've got this.
"I went as fast as I thought I possibly could on Robin," she added. "And we discussed a glimmer of a six down the last line, but it was only if I caught that first distance off the turn to the vertical. And as I saw it, I was like, 'We're going for it.' So we did. And for Robin that's as fast as he's going to go. I'm so proud of him; he jumped his heart out tonight. He's been a really special horse for me in my career."
Seventeen-year-old Mimi Gochman bested their time with Celina BH but at the expense of having the final rail down.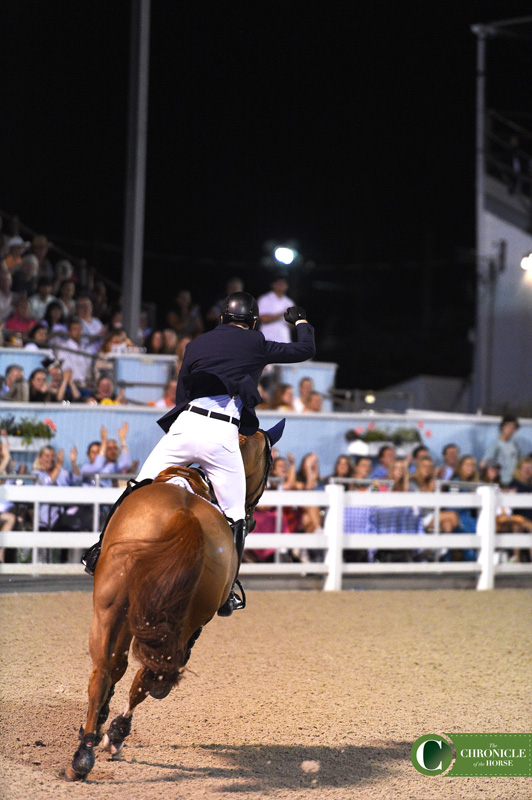 "I was really going for a double clear," she said. "But I've been working a little bit on moving up with her and trying to find the spacing a little bit at the higher heights. And I think that's just something that comes with learning and trying to go that fast, but also give her room at the jumps. She jumped her heart out, and she tried her best, and it's always a learning lesson, but I'm very honored to be in the top three."
Last in the ring, with just Riley's clear effort to beat, Ward utilized Contagious' quick step to shave more than a second off her time, stopping the clock at 32.30. And then he enthusiastically pumped his fist and tipped his hat to those gathered around the Dixon Oval as they celebrated together: The bad-luck streak was over.
"This ring for me has really become like home," he said. "I get great energy from the crowd. I love it. No matter how many places I go in the world and great experiences that I get to have all around the world, I love coming back here. I love this crowd, and I'm only up for the class. It just seems to break my way."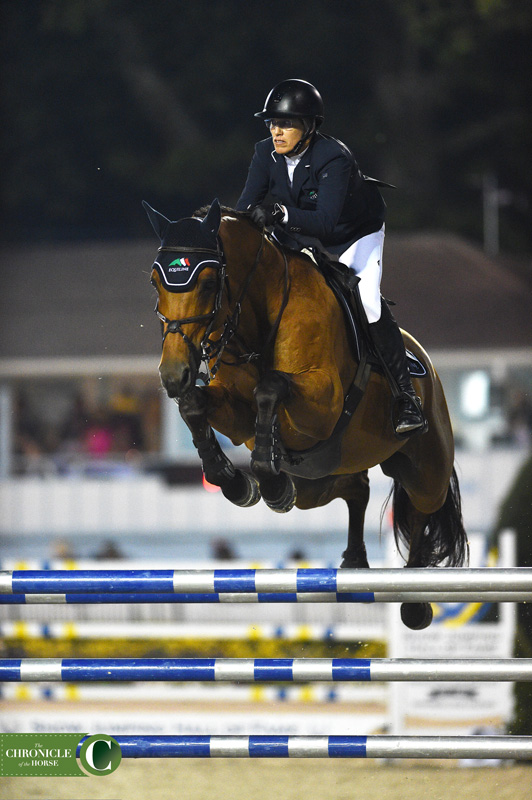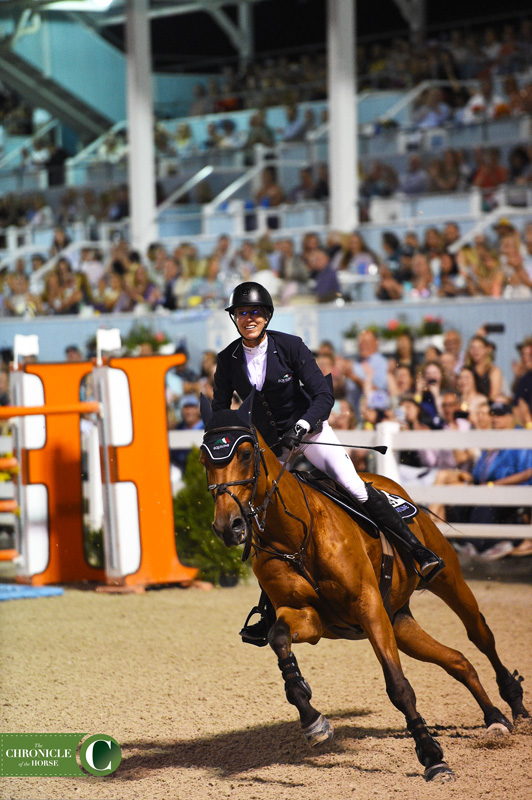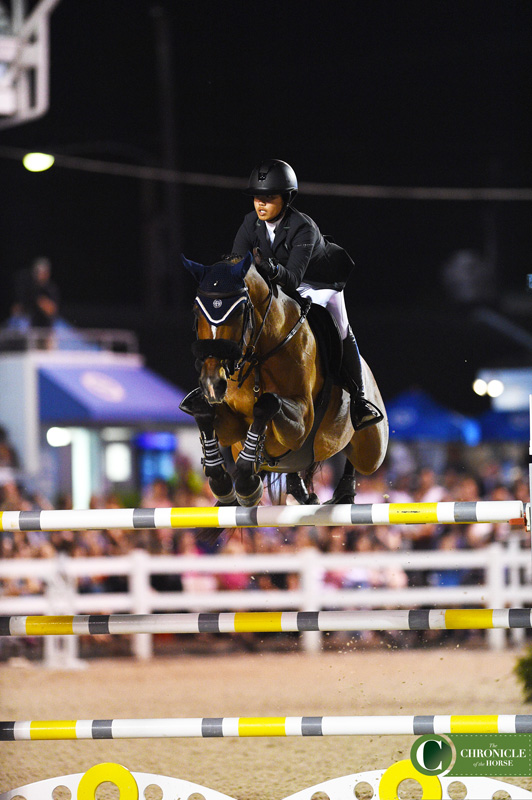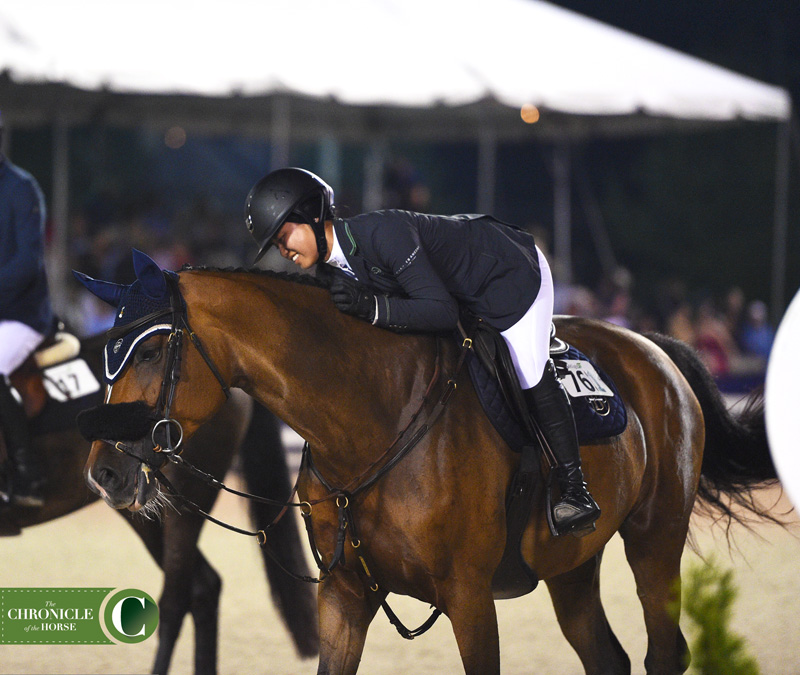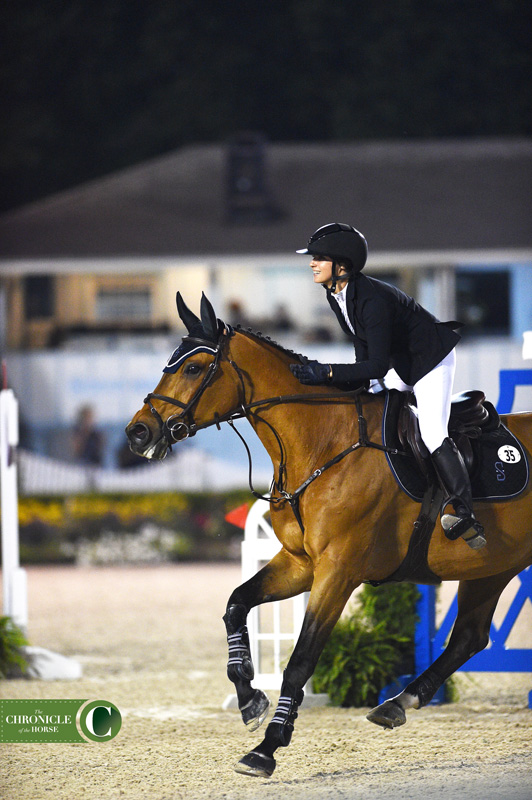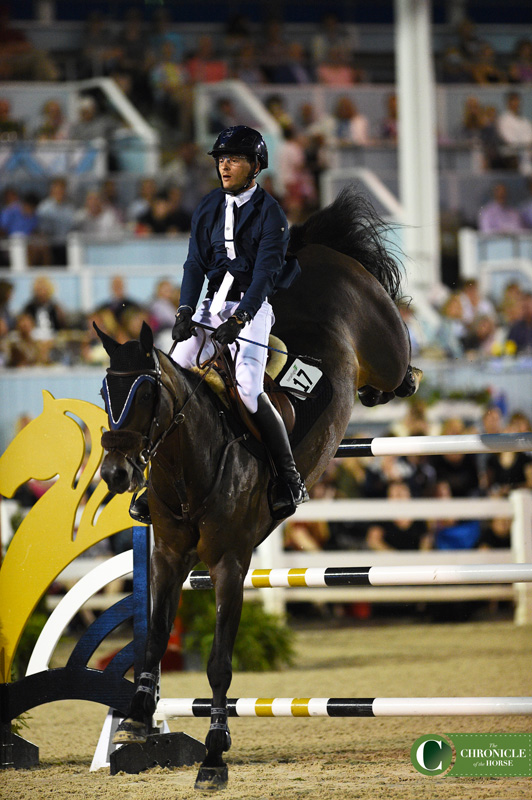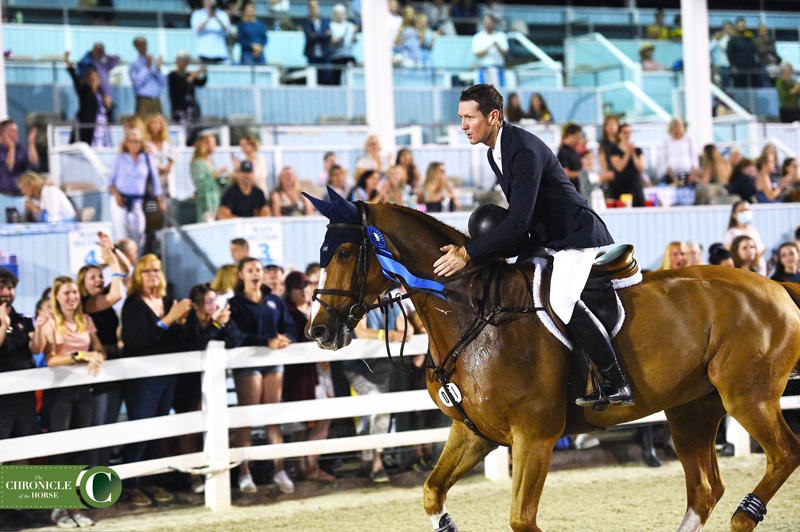 Important Links: Devon Horse Show website / Order of go and results / The complete schedule of classes and exhibitions / Livestreaming / All of the Chronicle's coverage
The Chronicle will be on site all week bringing you beautiful photos, daily reports and more. Don't forget to pick up copies of The Chronicle of the Horse magazine. Junior Weekend coverage will be found in the June 13 & 20 issue, and coverage of Senior Week will be in the June 27 issue.