Most new hunters need a few turns around the show ring before they settle into their job, but not Necofino. He claimed blue in his first $10,000 USHJA International Hunter Derby ever with Caroline Willard Briles, just weeks after landing in the United States.
Knowing that Necofino was new to the international hunter derby experience, Briles thought carefully about her plan for the class.
"We did him in the [high performance hunters] this week, and he was champion, but he felt like in both of his first rounds he was over-jumping, then he goes in the second round and relaxes," said Briles, who counted on Phillip Long to serve as her eyes on the ground. "My plan was to help him have a really good experience. We did all the low options the first round, and he jumped so big I barely stayed on. [His owner] Tara Rein said, 'We might have to get you a parachute!' "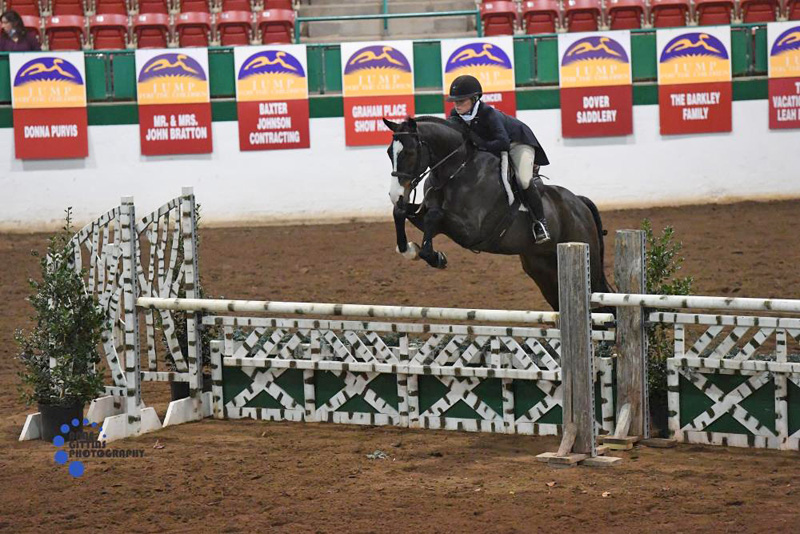 After winning Round 1, Briles chose two higher options in the handy, which helped boost her to the top of that round as well and take the feature hunter class at Jump For The Children I in Raleigh, North Carolina, on Nov. 6.
That show represented the second competition Stateside for the 8-year-old Holsteiner gelding (Nerrado—Sienna, Acorado I). At his U.S. debut the first weekend in October at the North Carolina State Fair Hunter Jumper Show, Necofino won the USHJA National Hunter Derby and the performance hunter title. But Briles realized he wasn't completely comfortable with his new job yet.
"We went home from State Fair and focused on his flatwork," said Briles, 34. "We didn't jump until the week before we came here. That has helped a lot. He's starting to understand his new job. He's one of the quietest horses I've ever worked with. He doesn't longe. On derby day I got him in the ring in the morning for 15 minutes and flatted him and got back on him at 2:30 or 3 and flatted him for 15 minutes, and that's all it took. He's very, very easy."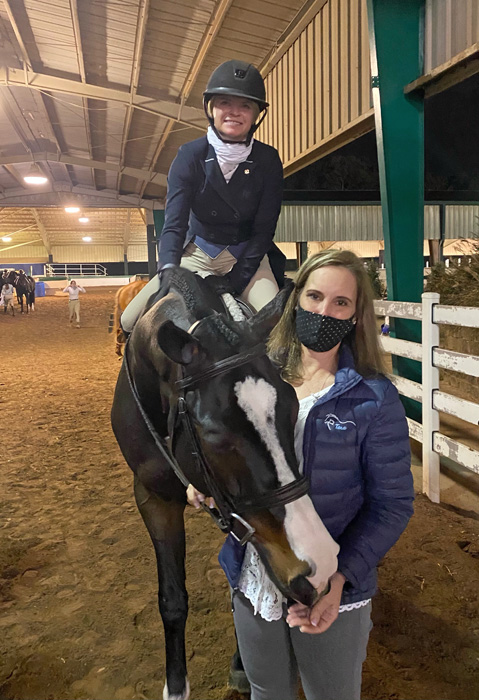 Briles also adjusted her own ride before heading to Raleigh.
"He's used to being in a package and going around," said Briles of the former 1.40-meter jumper. "I had to switch it up. He likes more of a feel off the ground; if you turn loose with him, he gets a little lost and nervous. He definitely likes some contact and support. No loopy rein for him. He's so scopey and rangey, I don't know that I'll be able to do that. We really started to click this week."
Briles was planning on heading to Europe after the HITS Ocala circuit in Florida this spring to look for a derby horse for the Rein family, but the COVID-19 lockdown put the kibosh on her plans. In early summer, Briles contacted Belgium-based Eric Lamaze, for whom the Reins own horses, and asked him to keep an eye out for any hunter derby prospects.
"I never actually got to sit on [Necofino] to try him before the Reins purchased him," said Briles. "Eric set up a Zoom meeting. Eric got on and rode him, and we watched. He said, 'I haven't ridden a hunter in about 12 years, but if I ever wanted to do it again, it would be this one.' "
While Briles has won derbies before, now that she has "Finn," she's more excited than ever to focus on them this coming season, and she's not the only one. Tara's daughter, junior Cassidy Rein, rode in her first international derby at Jump For The Children as well, finishing 11th, which Briles said was at least as exciting as Finn's win.
Briles operates out of her family's Deep River Farms in Oak Ridge, North Carolina, where they have 14 horses—not to mention a handful of minis and a donkey.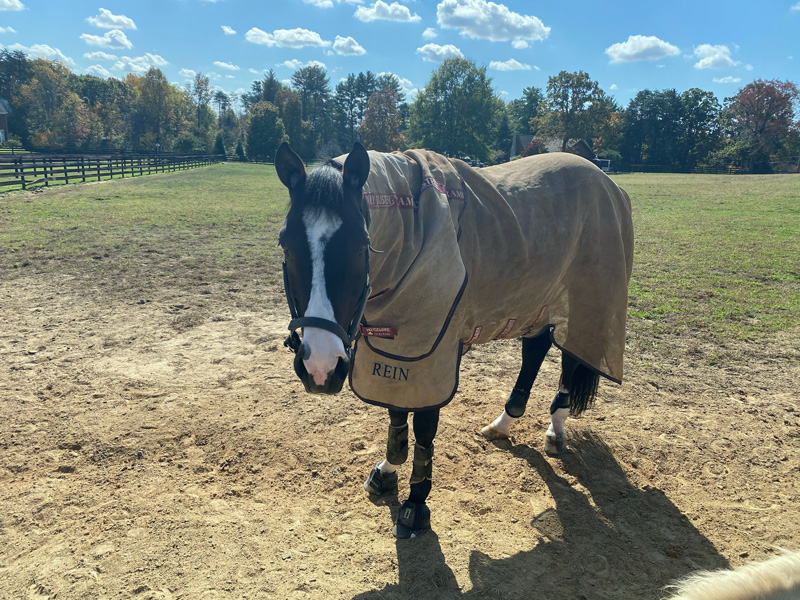 "It's all a big team effort, with me and my parents," said Briles. "My mom, Vivian [Willard], basically does anything and everything. She's the rock of Deep River Farms. She oversees everything and keeps my dad in check. My dad, Frank [Willard], helps me. When we got Finn he really got back into wanting to be at the ring. He's very excited to have him in the barn."
Even though he's not a horseman, Briles' husband, Jake Briles, gets in on the action too, walking Finn during the derby handwalk at Jump For The Children.
"I told him, 'You're in trouble now! Now you're going to have to come to every horse show,' " said Caroline.