After getting his horses settled at home following a string of victories at the Vermont Summer Festival, July 2 – Aug. 11 in East Dorset, Kevin McCarthy, like many circuit-weary equestrians, headed to his favorite pub to relax. But in his case, he owns the place in Cazenovia, New York.
"I always was interested in getting into a pub," he said. "I wanted a base, instead of being on the road. America can be a big country if you don't have a base. I wanted to ground myself. I always felt a pub would be a good foundation for me."
McCarthy, 33, has spent plenty of years on the move. He grew up competing ponies in Ireland, then worked for several years riding and grooming in England, Germany and Switzerland before coming to the United States. "I've had help from a lot of good people all around America," he said, acknowledging Margie Engle, Ralph and Holly Caristo, Darren Graziano, Frank Cunniffe, Paul Tracey, and Niall and Cara Carey.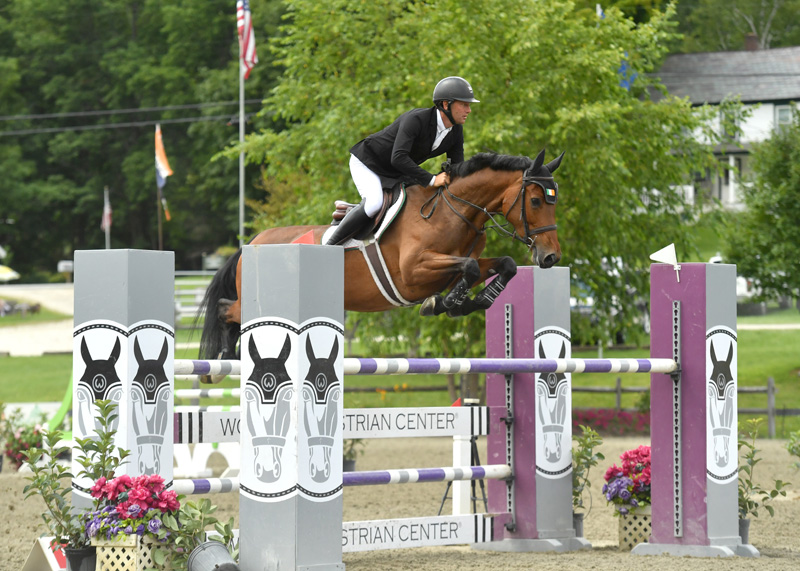 He laughed at the observation that some Americans might not think of buying a pub as the best way to get grounded. "In the Irish culture, the pubs are like our second home at times," he explained. "My girlfriend [Keely O'Hara] is from up here in Cazenovia, and she mentioned that there was a pub in the town that was closed down. Two years ago I came up here and I liked it, and here we are."
McCarthy was nearly unbeatable through the Vermont series, racking up four welcome stakes and two grand prix wins with Catch A Star HSS (Sheraton—Tolinda, Amulet), a 9-year-old Swedish Warmblood mare, and Easton (Contendro I—Sindy), a 10-year-old Oldenburg gelding. McCarthy wrapped up the six-week circuit with the $10,000 World Equestrian Center Leading Open Jumper Rider Award.
The dual grand prix winner, Catch A Star HSS, has been in his barn for about a year. "A friend of mine told me about her," McCarthy said. "He said, 'If you get on together, I think you'll win a lot.' "
The mare is keen in the ring, which suits McCarthy fine. "When she goes in, she's all business, and she kind of anticipates what's about to happen," he said. "As soon as we get a rhythm going and we're over fence 1, we're away!"
Easton, who won two welcome stakes and finished second in a grand prix, also earned praise from McCarthy. "He has a big future ahead of him," he said. "He was a rookie in the grand prix."
And with imported 9-year-old Irish Sport Horse mare Gwen MC winning in the low amateur jumpers, McCarthy has a full schedule at the shows. He shares the work of the horses and the pub business with his girlfriend and fellow rider Keely O'Hara, who competes in the high amateurs.
"Her mom has a lovely little riding school called Evergreen Stables, so that's where we base our horses out of," McCarthy said. "The pub takes up a lot of our time when we're home, but we have a great staff."
It's a family affair, too, with O'Hara's father and uncle helping out.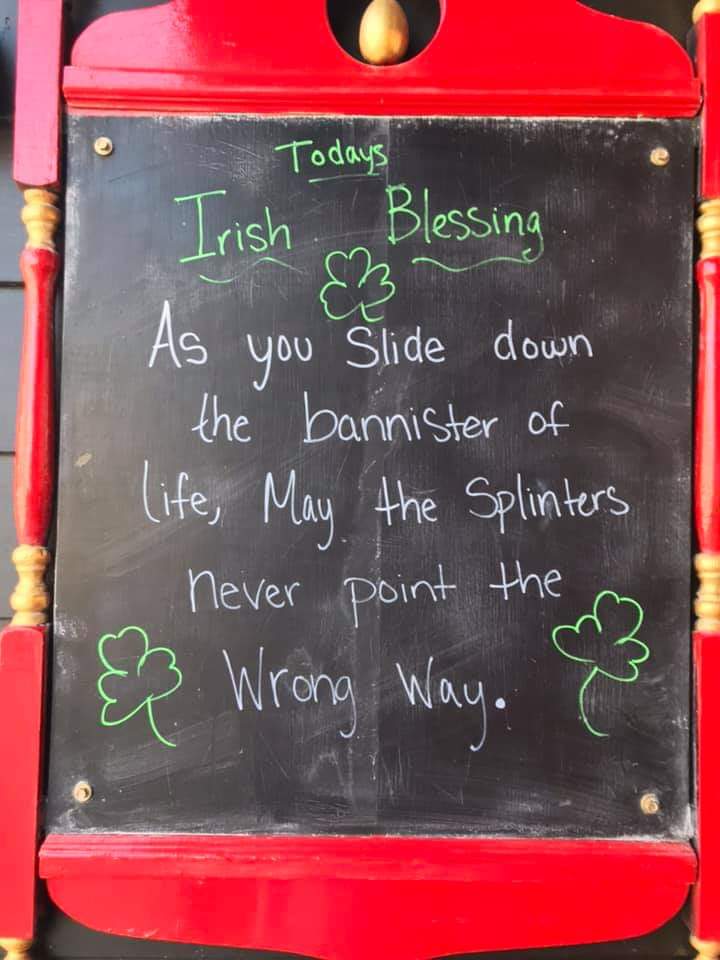 "In the morning I get the pub all organized for the day, then we go to the barn and spend the rest of the day there, and then finish up at the pub. It's a good rhythm," McCarthy said. "We have great help, and we put in a lot of hard work ourselves. Like anything, the more you work, the luckier you are."
When he shifted his focus to running the new business, McCarthy opted to acquire amateur status. He chuckled at the timing. "Since I took back my amateur status, these horses came to me. I'd been looking for them my whole life! I'm probably busier with the horses than ever. We've been lucky to find the horses here, and it's worked out."
Carrying on the Irish tradition of pubs being part of the community, the aptly named McCarthy's Pub supports local organizations by raising funds for the Cazenovia Fire Department and the children's hospital in Syracuse, New York. "It's lovely up here in Cazenovia. It's like a little slice of Ireland," McCarthy said. "The community has been very welcoming for us with the business, so if we can give anything back, we do.
"We have some chalkboards outside, and I put a funny quote up every day. I try to keep the Irish humor going if I can," he said of the popular jokes frequently shared on McCarthy's Pub's Facebook page. "A lot of my patrons now give me quotes; they like to see them on the boards."
Does he have a personal favorite from the daily quotes on the sidewalk chalkboards?  McCarthy quipped, "Whiskey – it may not be the answer, but it's worth a shot."