Mattias Ekeroth made the 10-minute drive from his stables in Petaluma, California, pay off in a big way when he rode his own DaCarlos to the fastest jump-off time in the $25,000 Tack Warehouse Grand Prix at the Sonoma Horse Park Spring Classic on May 12. But finishing just behind him was DaCarlos' stablemate Hautesse Van 'T Zorgvliet.
"One thing I've learned is to never take anything for granted," said Ekeroth. "Everything just clicked where it should click. 'D' is a very fast horse. I was just very lucky, I think."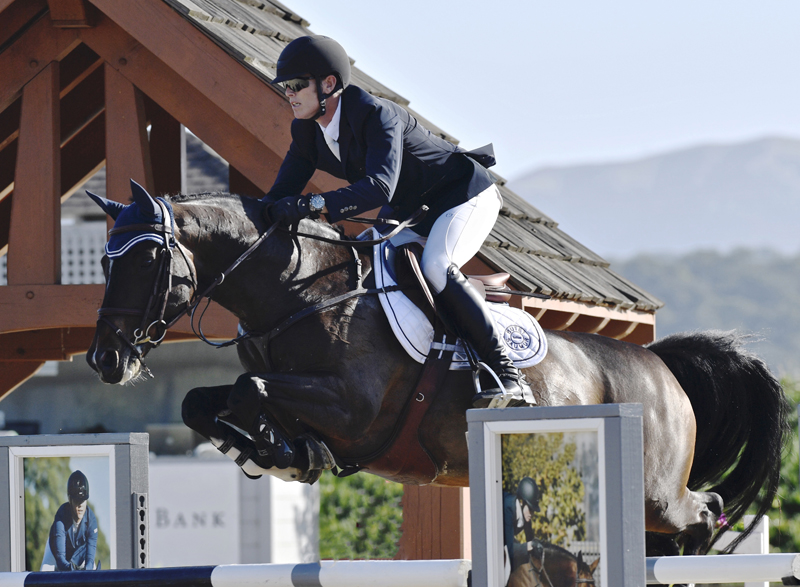 Ekeroth may be modest about his recent accomplishments, but this talented horseman is passionate about his horses and the process of bringing them through their careers. "My wife [Allison Chapleau Ekeroth] and I just love the sport so much," said Mattias. "We want to be around the horses. We want to help horses to be the best at whatever they want to do."
Mattias and Allison purchased D, a Dutch Warmblood (Verdi—Pucarla, Iroko), three years ago from Axel Verlooy of Euro Horse in Belgium. Mattias has taken his time developing the powerful bay gelding, starting him in 1.30-meter classes as a 7-year-old and gradually working his way up to introducing some "soft" 1.50-meter classes at age 9. Mattias shows at varying heights throughout the season to build his horses' confidence, and he attributes D's competitive drive to this technique.
"I like for it to be very easy," said Mattias. "I don't like them to struggle. So we will do some tough classes and then go back down in height to make it easier for them and for me. Now he is 10, and he has matured a lot."
Mattias, 42, prefers to buy mounts that are young (ideally 6 or 7) or in the early stages of their development, so he can finish the horse himself. He currently has five horses in his barn, which he says is almost the perfect number. "I never really want more than six, because with that number, between my groom and me, we can do everything," said Mattias. "I want to be part of it. I want to know everything that is going on and have the time to ride and train them."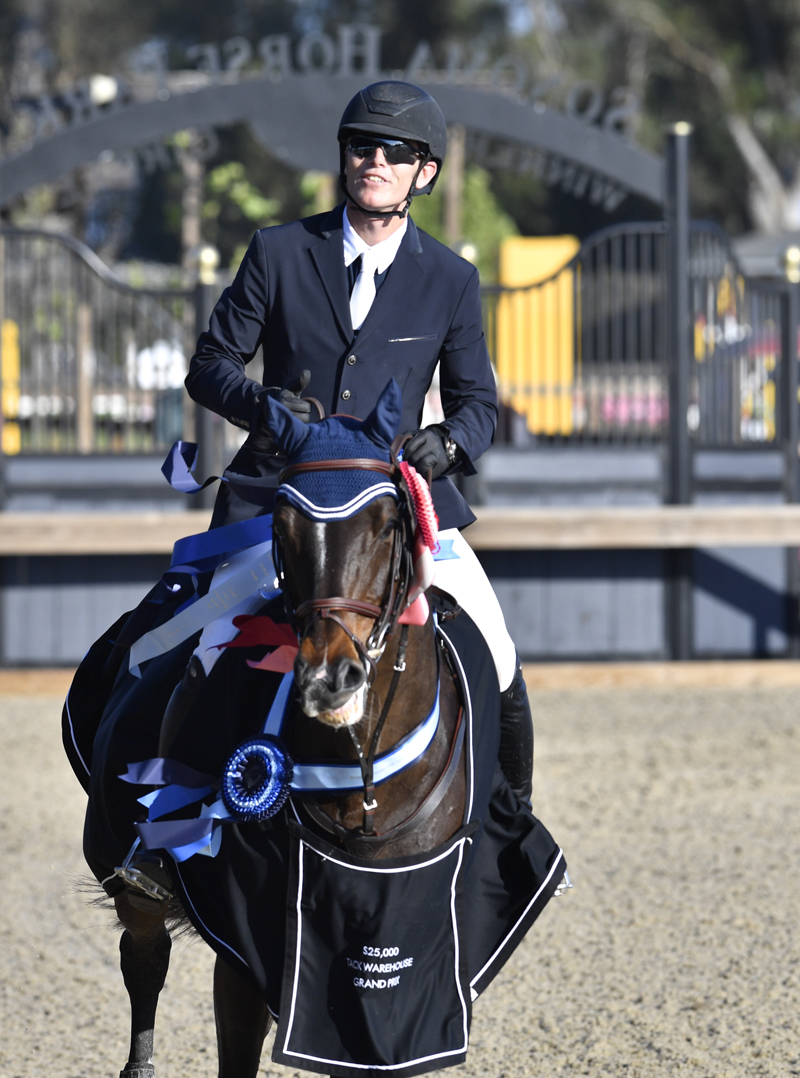 At home, Mattias' horses work six days per week and spend time on the walker and in turnout, which is one of D's favorite parts of the day. "He gets mad at me if I don't turn him out," said Mattias. "He will get grumpy."
Mattias' training program includes plenty of flatwork and schooling outside of the arena, in addition to jumping exercises at low heights. "They are out a lot," Mattias said. "Most of keeping them sharp is changing it up for them. D is kind of wild at home. He is much better to jump at a show."
D and the other horses in Mattias' string have had a bit of a break from horse shows after the HITS Coachella Desert Circuit (California) series wrapped up in mid-March, which meant that Mattias put the hot, forward-thinking gelding in a few classes before Saturday's grand prix to get back in his routine. "He likes to work," said Mattias. "But we only compete about once a month, which is also why my horses are really fresh and happy."
Hautesse Van 'T Zorgvliet (Nonstop—M Verona Van 'T Zorgvliet, Skippy II), better known as "Tess," was a green 8-year-old when Mattias purchased the Belgian Warmblood mare from Euro Horse. Now 11, Mattias used a similar system to introduce her gradually to big courses. "Tess is a super nice horse," said Mattias. "She was first to go in the jump-off, but she is not a very fast horse. My plan was to only try to go medium fast. I am not there with her yet."
Mattias and Allison, who is a full-time real estate agent in the greater San Francisco area, combined their business acumen and love for horses in 2011 by founding ProEquest, a membership-based, global community of professional equestrians that provides networking opportunities and an international online sales database.
"Allison works in the city and rides as a hobby," said Mattias. "Riding is something we like to do together. We didn't really get into it to sell horses. We like to buy horses we like to compete ourselves. If they stay with us then, it is OK!"
A native of Malmo, Sweden, Mattias initially came to the Sonoma County area in 2000 on a short-term basis to help some clients with their horses. But he loved the beauty of the region so much that he remained in the United States and built his base in northern California. He especially loves the showgrounds at the Sonoma Horse Park for their good footing and well-designed courses. "It is a great place to educate horses and to introduce them to the big jumps," he said.
Ekeroth's long-term goal with D is to be consistent in the show ring. "My main strategy is to always be clean," he joked. "It is show jumping, so you never know what is going to happen. You learn so much from each horse. I have learned things from D that are different than the things I have learned from Tess. Horses are never the same type of ride. It is never like a book."