For many new parents, nap time is a chance to catch your breath—a rare few hours of quiet time to yourself while your baby sleeps.
For Morgan Batton, her 1-year-old son Lee's Monday afternoon nap time gave her a moment to relax, reflect and chat about her huge accomplishment at The Fork Horse Trials, held April 8-10 in Mill Spring, North Carolina.
Riding I'm Sew Ready, Batton moved from 10th place after dressage in the CCI3*-S to win on her dressage score of 33.2. She was the only rider to make the time over Capt. Mark Phillips' cross-country course.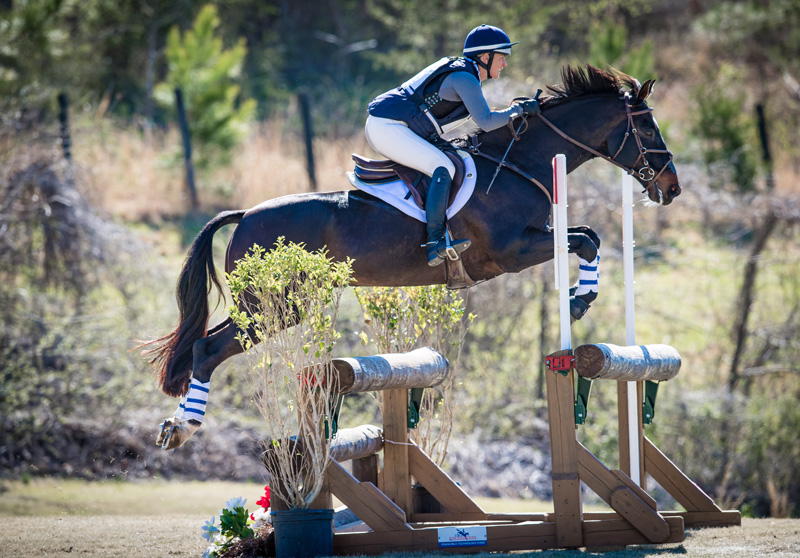 "It's still sinking in," she said. "I was really happy with my dressage test. I was a little bit disappointed in the score. To be honest, I didn't expect to move up that many places and take the win. But he's a super horse. He jumps really well and jumped super in the show jumping and cross-country."
I'm Sew Ready's name may be familiar to many eventing enthusiasts. The now-18-year-old Dutch Warmblood (Lupicor—Jarda, Elcaro) was imported from England in 2013 as an advanced horse by Kristen Bond, then Phillip Dutton took over the ride and finished 10th at the 2017 Rolex Kentucky Three-Day Event. They completed Kentucky again in 2018, and Bond took back the ride again briefly in 2019 before selling "Jackson" as a schoolmaster to Batton in 2020.
Batton, 32, had competed through the three-star level on her Thoroughbred Toby The Coal Man, but once she sold him on as a low-level schoolmaster, she and her husband Paul Batton decided to start a family, and she put her FEI eventing goals on hold.
Then her trainers, Doug and Jessica Payne, mentioned that they knew Jackson would be coming on the market.
"I was like, 'Well, I kind of decided to put that on pause,' but I looked at him anyways, and he was super," she said. "At the time I was suspicious I was pregnant. My husband and I got together one night, and he thought I was going to talk about the horse and try to talk him into that, and I ended up telling him I was pregnant. He was super excited. I had taken the pregnancy test because I knew I needed to give the sellers an answer. We joke that he was my push present!"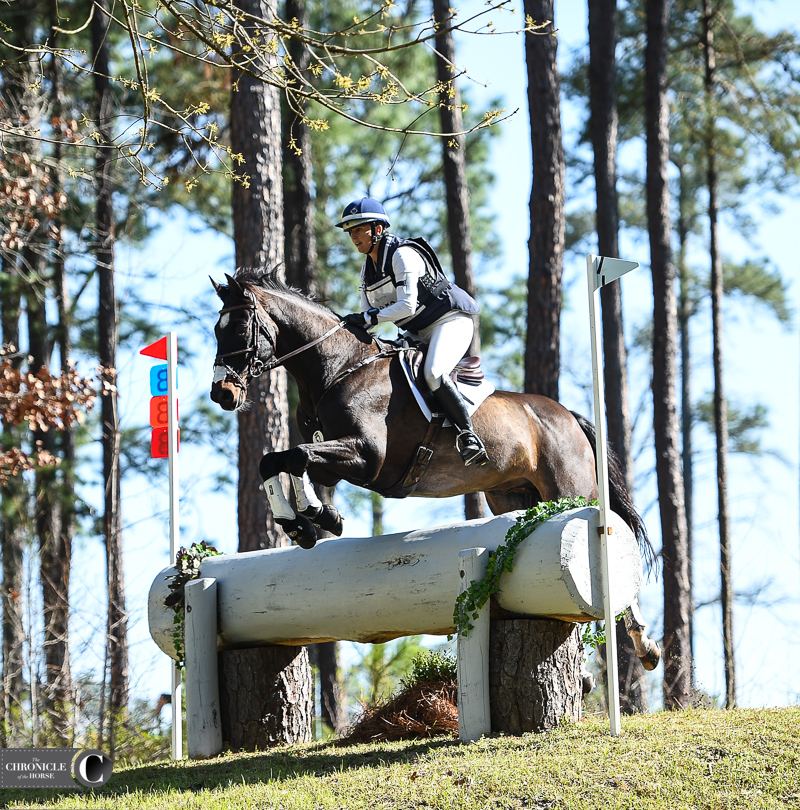 The pair competed a few times before Morgan decided to stop riding, and once Lee was born in March 2021, she picked back up quickly from where they left off.
Morgan says she often feels like she had a late start to the upper levels, completing her first FEI event in 2016 when she was in her mid-20s.
Growing up near Southern Pines, North Carolina, with non-horsey parents, it was natural she'd find her way to horses. She begged for lessons and bought her first pony when she was 11 with money she'd saved up from summer jobs.
"In high school I didn't know that going and being a working student was a thing. I was just a barn rat," she said.
At age 15 she moved to Rock Hill, South Carolina, and boarded her pony with Nelson Leatherman, whose daughter Andrea was competing in Young Riders and went on to be a successful advanced-level eventer.
"She was at school at the time at [the University of South Carolina, Columbia], and when she came home I'd help her with her horses," Morgan said. "She gave me some riding opportunities. That was really cool."
Morgan attended Clemson University (South Carolina), where she earned a business degree and met Paul, who majored in engineering. Upon graduation, she worked in sales at a senior living company for a couple of years.
She'd always had entrepreneurial aspirations, so she and Paul started The Hitch And Tow, a horse trailer dealership, in Aiken, South Carolina, where they now live.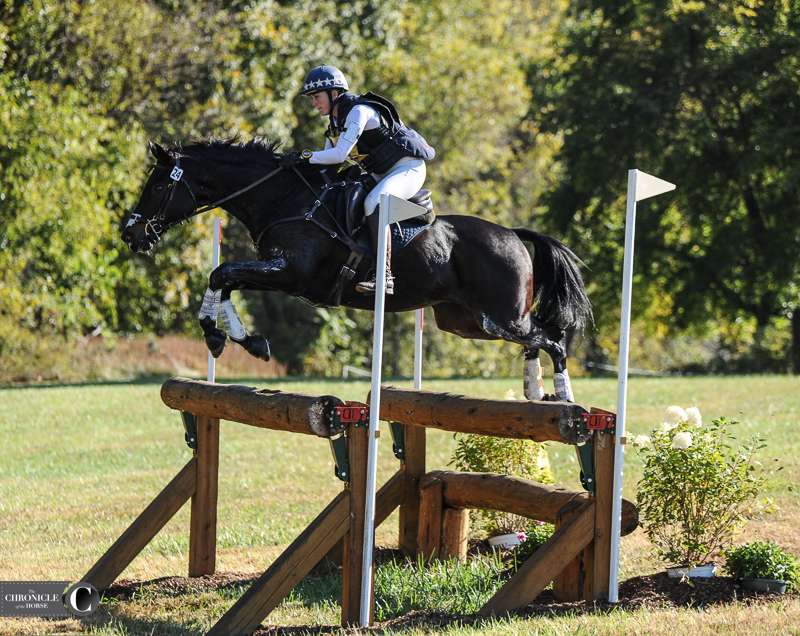 In the beginning, Morgan was juggling her professional eventing business with doing the sales side of The Hitch And Tow full-time, but as the company's grown and added more employees, she and Paul have moved to more oversight roles.
Her eventing program usually has 10-12 horses in it, and she teaches students as well.
In the fall of 2021, she and Paul bought The Vista Schooling And Event Center, a cross-country schooling facility where people can buy a membership or pay as they go to use the grounds. It has schooling rings as well, and they've hosted a handful of schooling shows that have been popular.
While Morgan admits it is a big undertaking, she's learned to rely on the people around her to help her balance being a mother, a business-owner and a professional event rider.
"It's certainly busy," she said. "The horses are one thing that's really important to me, so I'm going to prioritize it and do it no matter what else is going on. I do think I've done well prioritizing my own horse and making sure he gets the time. Otherwise no one else is going to chase your dreams for you. It's up to you."
Lee enjoys coming to the barn to watch his mom.
"He's a total barn baby," Morgan said. "He does have child care for part of the day most days, so that's nice. It gives me time to get my stuff done. But I really love being a mom in the afternoons and evenings and having him. He comes to the barn; he comes to horse shows. My girls at the barn are really good at teaching him and helping take care of him. I'm realizing now he's in the stage where he crawls everywhere fast and is always moving and trying to get into things. He's now requiring a bit more attention than when he was a little baby and just ate and slept."
As for Jackson, Morgan is hoping to make it to the blue numbers with him soon. Her spring goal is the Tryon International CCI3*-L in May.
"He's a total dude," she said. "He loves to be turned out and is all about his food. He's a little bit of an unmotivated guy, so it's interesting what motivates him. He loves treats and loves his groom and my assistant Amanda Fisher. He lives to run and jump. He's a total machine—so game and looking for the next fence. Absolutely loves it."
She's trained with Doug and Jessica since 2019.
"I think she has all the ability to get where she wants to go, for sure," Doug said. "I think up until having Jackson, she hadn't had a truly great horse. She wasn't sure if it was the right time to [buy him], but I said, 'If he sits for six months, it's OK.' In my experience, the truly great, super talented, 'the real thing,' you learn so much from them, and it changes your perspective on all the other horses you come into contact going forward. For that, we're super excited for her."