Brought to you by Kickapoo Ponies and Strides Equestrian.
A senior at the University of California-Santa Cruz studying anthropology, Sarah Willits usually only rides when she makes the two-hour drive home to Northern California for school breaks. But this semester was different. Constant lectures, projects, papers and exams, mostly done in front of a screen thanks to COVID-19, had begun to take their toll, and she longed for the sanctuary of the barn to manage the stress.
Willits had joined the Chronicle's Lose The Leathers Facebook group earlier in the year, but at that point she didn't anticipate actually completing the 12 stirrup-less rides in November.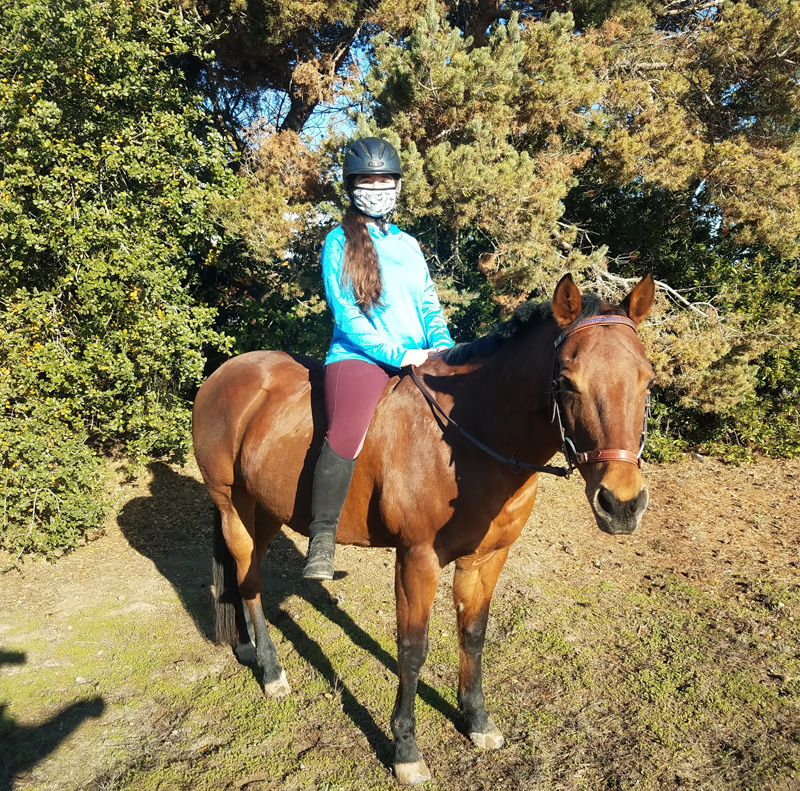 "I'm not close to home, which is where the horse that I lease is," she said. "I ended up coming back a lot in November, and that really encouraged me to get out and ride. I try to come home on breaks, and I try to get out to the barn, but sometimes work for classes would get in the way, and I'd push it off. I enjoyed the extra time I got to spend at the barn away from the stress of school."
Willits, who found the challege via Facebook this year, completed most of her 12 rides on Twisted Sister, a 14.1-hand Quarter Horse mare that she leases.
She's known "Sister" since she was 8. They're both 22 now.
"You can put kids on her," Willits said. "She's the best, safest horse you could possibly imagine, which really helped me get more comfortable with what I was doing because I trusted she wouldn't be a crazy person!"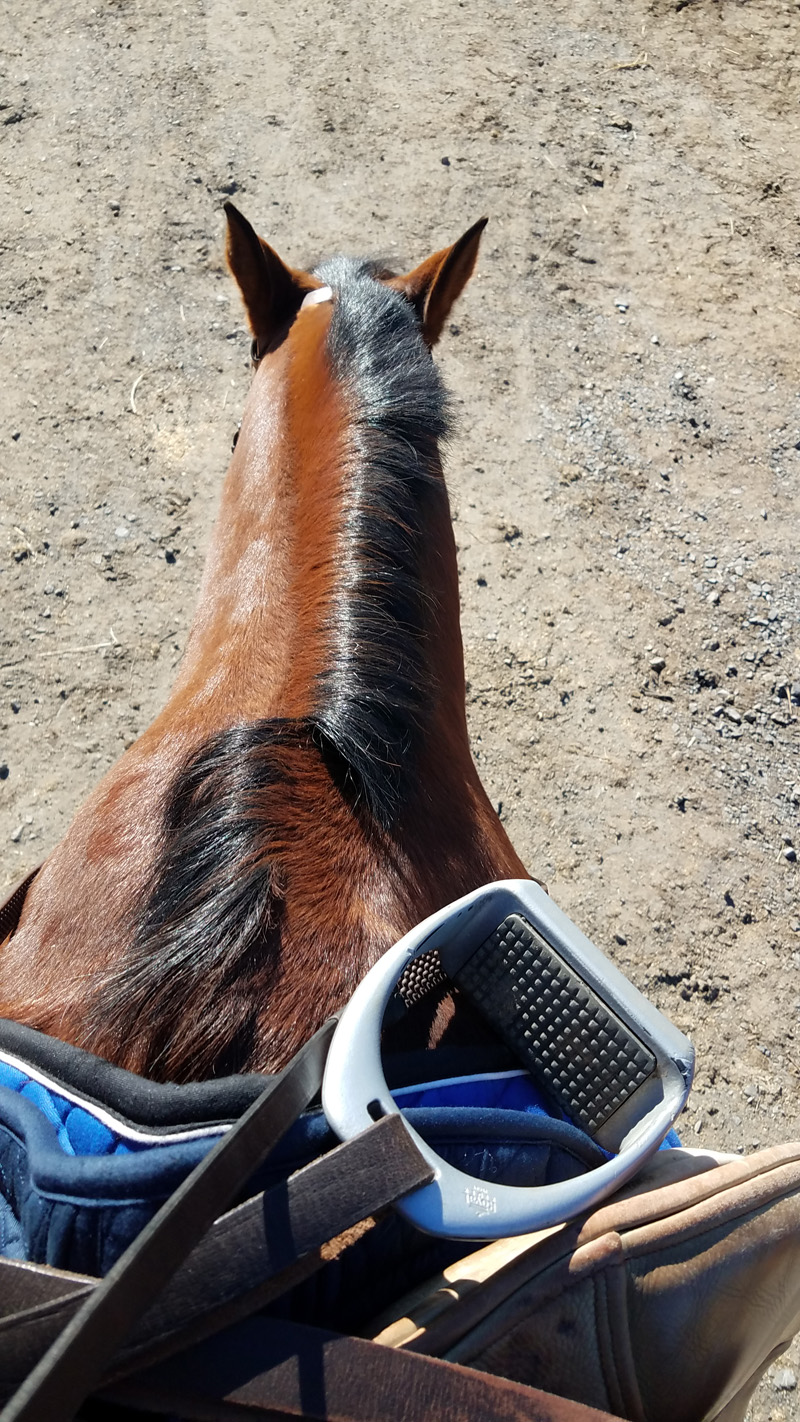 Willits loves riding bareback, but she finds riding in a saddle without stirrups more challenging.
"I never get my legs in the right place," she said. "When you're bareback you kind of slide into the right place! I took the time to practice with a saddle and then got my bareback time in too. My lower leg tends to swing a lot, so I took some time to focus on keeping it in the position it was supposed to be in. I do bareback a lot, but mostly just lollygagging and grazing. This gave me the time to sit down and practice. I got to jump one of my trainer's other horses bareback once, and that was pretty fun. I worked up to that."
Willits' classes are completely online for the spring semester, so she's hoping to start a job teaching lessons at a hunter/jumper barn, and she plans to work at a summer camp in the coming year.
She found the Lose The Leathers challenge to be a positive and fun experience, especially after seeing some toxicity in other equestrian Facebook groups.
"Everyone was congratulating everyone and encouraging people to keep going, even if you didn't make it to the full 12 rides," she said. "It seemed like everyone all around was super nice and super positive. Especially in the middle of the pandemic when there was not a lot of showing or events going on, it was really great that everybody was able to interact with each other and still get to know each other without having any concerns with COVID. It gave you a lot of extra time to spend with your ponies, which is why we're all here, right?"