Upper Marlboro, Md.—Oct. 6
Heather Williams goes to a lot of horse shows, but she spends most of her time ringside training students. But at this year's Capital Challenge Horse Show it was her turn to take center stage.
Williams tacked up Lillian Soroken's Dicaprio 3 to compete in the WCHR Developing Pro Challenge, and she galloped away with the win, edging out Jared Depermentier on Sebastian, with Vivian Yowan and Sazerac claiming third.
Williams, Eatontown, New Jersey, didn't arrive pre-qualified for the class—she earned her ticket earlier in the week—so she hadn't even packed a shadbelly and had to buy one this morning. But she was thrilled to have the chance to compete.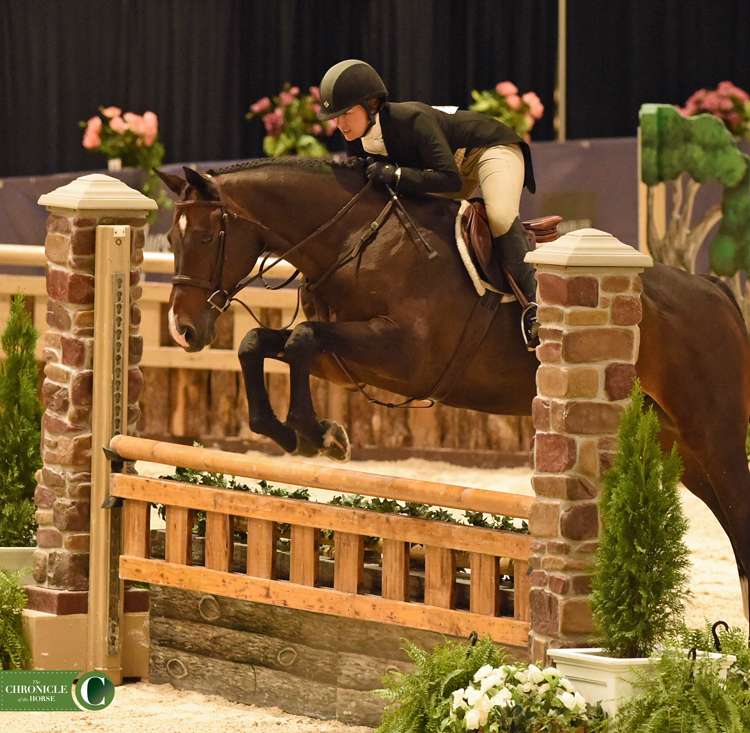 "It's a class that I've always had my eye on," said the 33-year-old. "It's funny, ever since the class started, my mom, whenever the prize list for Capital Challenge came out, would forward it to me and say, 'I think you should do this class! I think you should do this class!' A lot of times I'm not here during this week because it's also the [Platinum Performance USEF Show Jumping Talent Search Finals (New Jersey)] so oftentimes I'm at that show during this week. The stars just sort of aligned that I was able to be here, and I had the opportunity from the Sorokens to ride this great horse, so I said I was going to take advantage and do it while I can."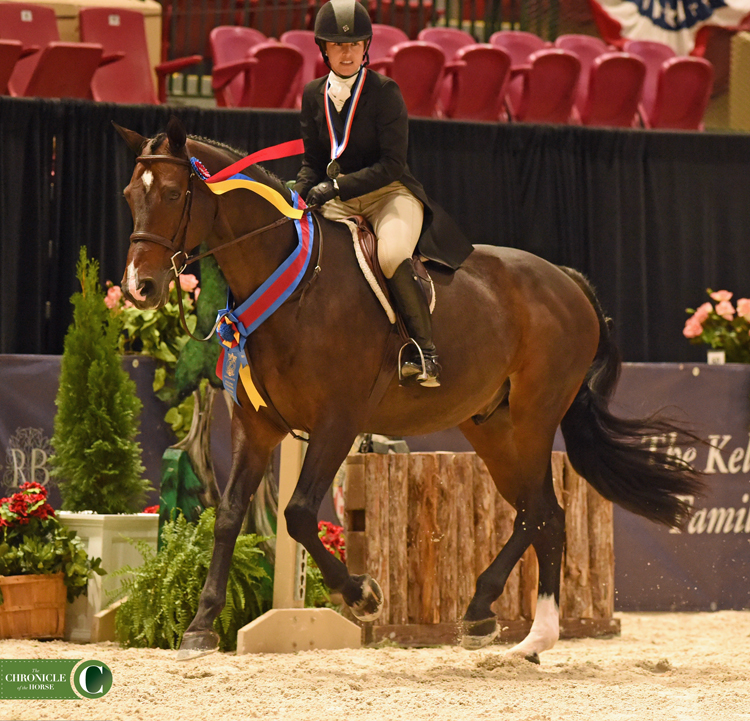 Watch Williams' second round on Dicaprio, courtesy of Capital Challenge Horse Show.

This is Williams' 16th indoor season working with Stacia Klein Madden at Beacon Hill Farm. Williams turned pro right when she aged out of the junior ranks and immediately started working with Madden.
"I spend most of my days teaching and training and going to shows, so to turn the tables and get to spend some time competing for myself was really fun, and it's an opportunity that I feel lucky to have," she said. "Even though I've been a professional for a while so much of it is spent training and everything else that goes into it. I don't spend a lot of time with my feet in the stirrups in the competitive show ring like this. It's fun. I have to say I really miss it!"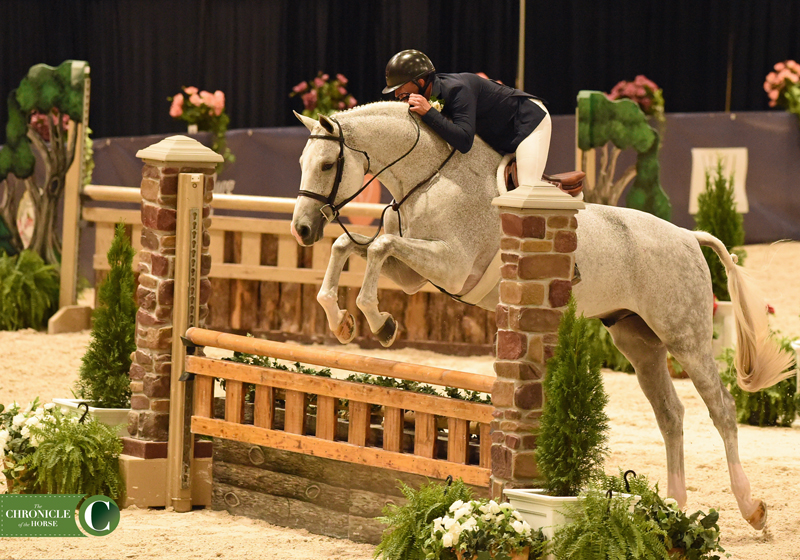 Williams has a special bond with Dicaprio 3, a 13-year-old Holsteiner by Contender, as she was the first one to ride him when he arrived at the farm almost exactly two years ago.
"I took one lap around the indoor ring, and I said, 'Stacia, this horse has to stay!' " she recalled.
Though it was a funny time of year with no one looking for a new horse for several months until the fall indoor circuit wrapped up, Williams was insistent, and Madden agreed.
"It's full circle that I rode him the very first day he came to the barn and loved him so much, and here I am two years later," she said. "I feel like I helped him stay in the barn, and he helped me win this class. I have a real relationship with him. My husband always thinks it's funny: If we go to the barn on a Monday to check on anything, I always stop at his stall and pet him. He's so friendly; he's friends with my dogs. Even though he's not mine he's the Sorokens', and they love him just as much as I do, he feels like a little part of my family too. To win a class like this is always special, but to do it on a horse I have such a relationship with makes it even more special."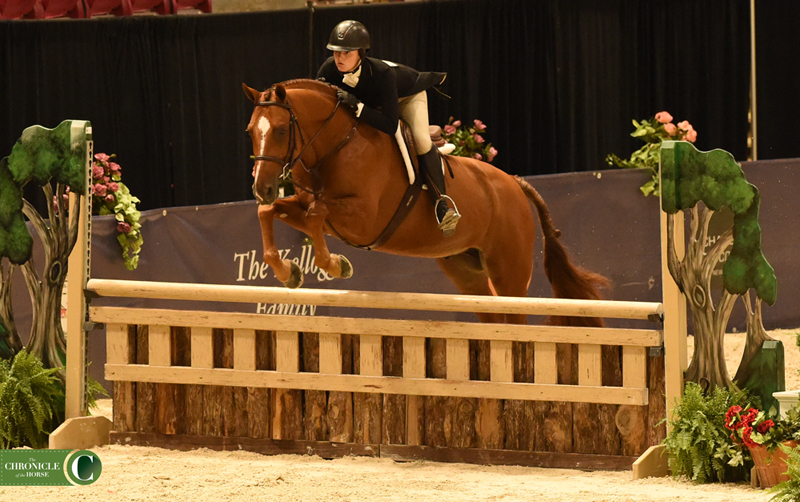 French Makes It Four
John French didn't enter the WCHR Pro Challenge with Babylon thinking that he was going to lead the victory gallop. After all, the Oldenburg by Crumbie, is only 6 and had never shown in an indoor arena, let alone at night.
But Babylon rose to the challenge, scoring 95s from three panels of judges in the first round and following that up with a strong second round to help French claim his fourth title in the class. It was a fitting end for Babylon's trip to Capital Challenge, where he also won the 3'6" green hunter championship and the grand hunter title, helping to boost French to the leading hunter rider title.
Fellow four-time class winner Scott Stewart and Catch Me claimed second, with Victoria Colvin and Gabriel taking third.
"For him to come here at 6 years old and show against those horses and win tonight is pretty special," said French of the gelding owned by Marnell Sport Horses. "I never dreamed that he would win this; I just thought this would be a good class to go in for experience and see how he did, and he ended up winning the whole thing. Having started him from the beginning makes it more special."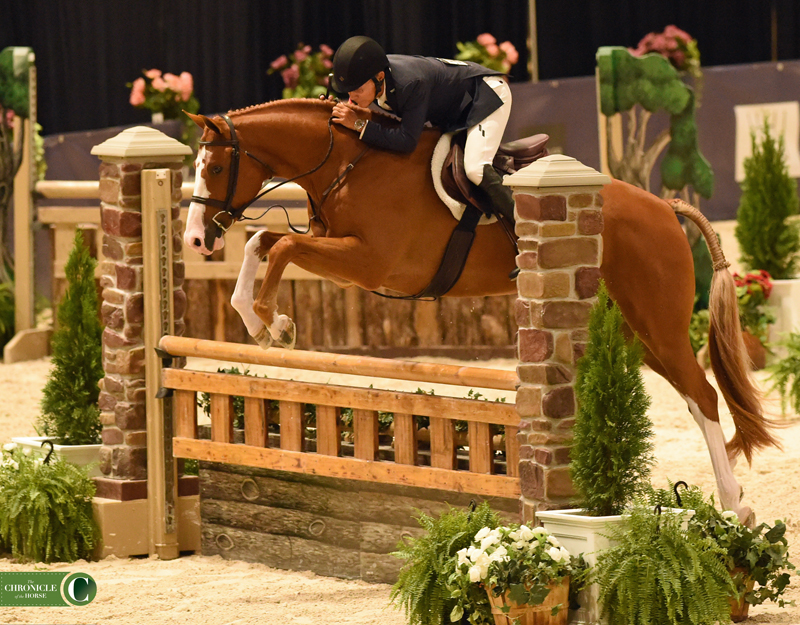 Watch French's second round on Babylon courtesy of Capital Challenge.

At the start of 2020 French moved from Washington State to Wellington, Florida, to go into business with Kent Farrington. He started with five hunter prospects and sold all but Babylon, who stepped up to the 3'6" height this season after dabbling in the 3' in the second half of last year.
"Kent had said, 'Let's go in the first years,' and I was like, 'I don't know if we are ready for the first years!' " recalled French. "It was just nice being in Florida [at the Winter Equestrian Festival] and being in the same rings and giving him the confidence there. He just got better and better throughout the year. He became more confident."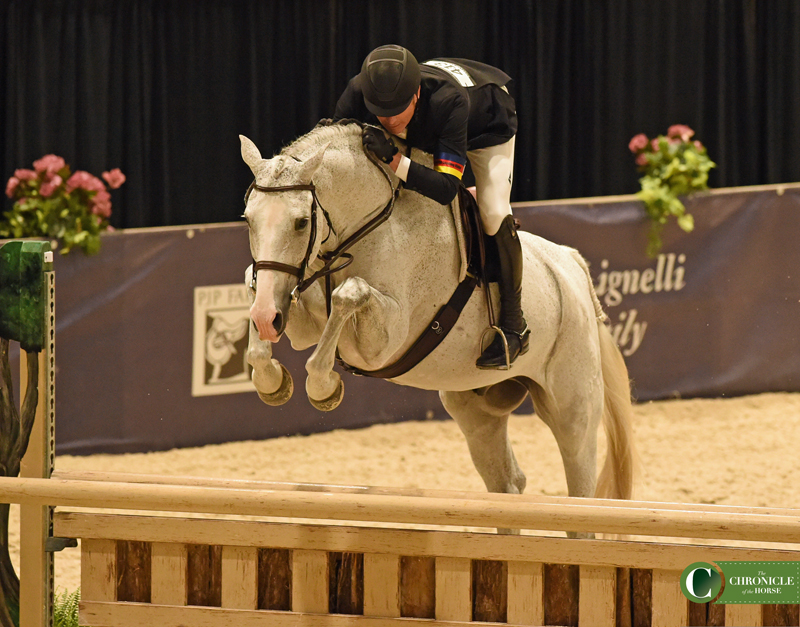 At Capital Challenge, French had a bit of trepidation that the class might be too much for his horse, but that was allayed when he saw the course map.
"I thought actually it was a good course for my horse," French said. "In years past they have had scoop gates and things like that, and he's only a 6-year-old horse, so I was happy that there wasn't anything trappy for him in there. It worked out. There were some funny angled bending lines that some people had trouble with, like after the in-and-out in the first round, he landed left, and I really had to work hard to make sure he didn't change leads in that last line, but this time he landed right. But all in all I thought it was a good course; the judges then really picked the horses that they really liked. It was a jumping contest."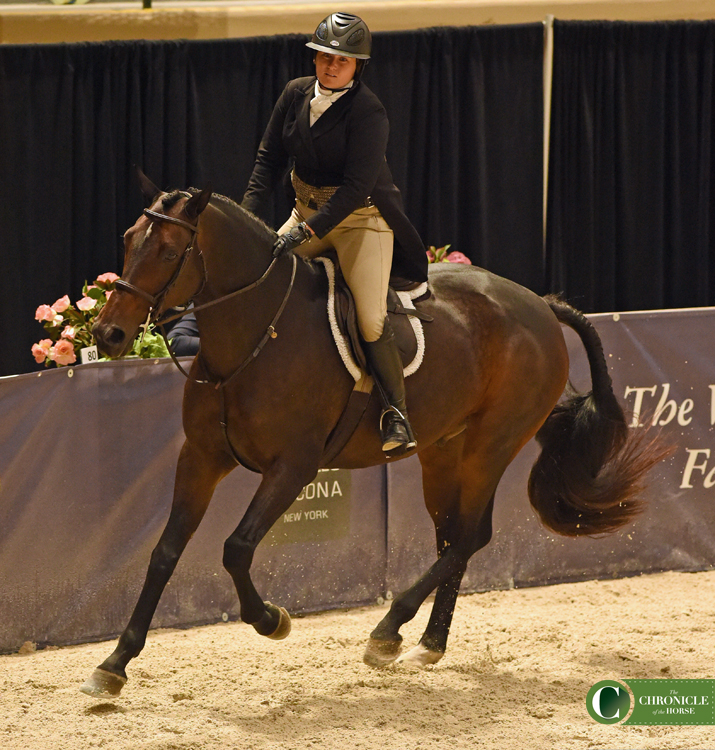 Editor's Note: This story has been updated to correct the fact that John French has wont he class four times.
Get full results here.
Want more Capital Challenge? We'll be back for Friday night's WCHR Pro Finals where the top four riders swap horses. You can get loads more news, analysis and photos in the Nov. 8 issue of The Chronicle of the Horse magazine. What are you missing if you don't subscribe?