Last winter Courtney Cooper wasn't sure her homebred Who's A Star would make it through the night, let alone compete again, but this weekend he made a remarkable recovery from a mysterious illness to finish the Red Hills International CIC*** in Tallahassee, Fla., on March 11 and earn a qualifying score toward a potential second shot at the Rolex Kentucky CCI****.
"Tag," a 14-year-old Irish Sport Horse/New Zealand Thoroughbred cross (Aberjack—Heavenly Star, I'm A Star), completed Rolex last year, but as the summer and early fall season went on, he just wasn't feeling himself.
At the Nutrena/USEA American Eventing Championships (N.C.), he was eliminated on cross-country, so Cooper went home to Nottingham, Pa., thinking it was a training issue.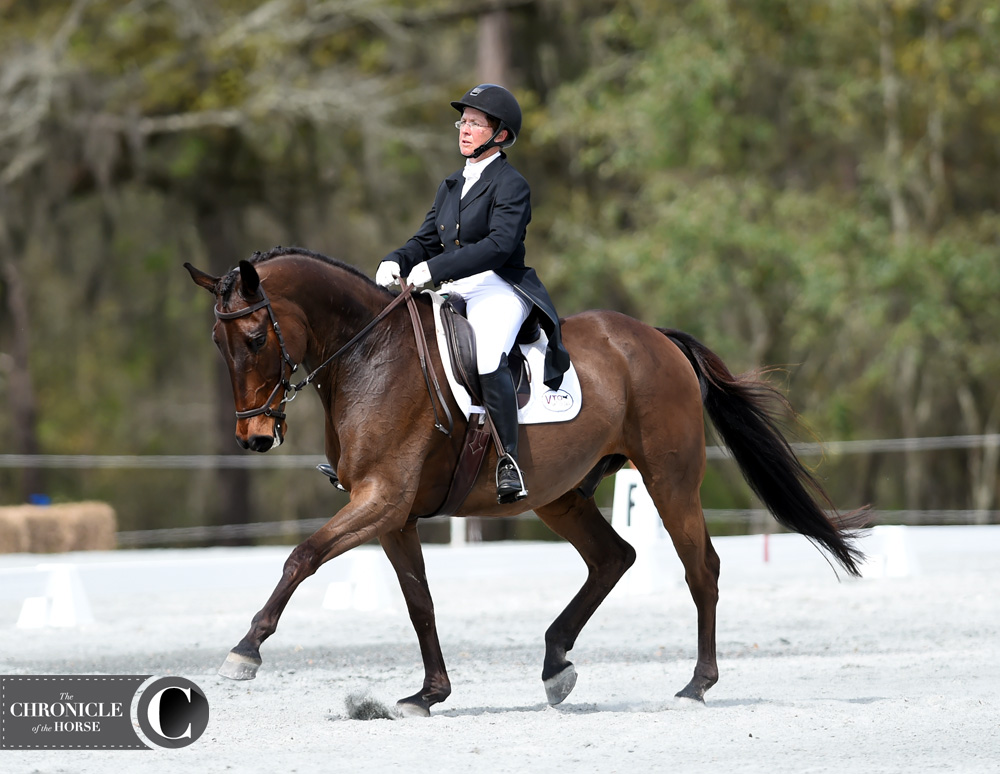 "He went out on cross-country and just sort of didn't feel like himself, didn't want to go forward, wasn't looking for the jumps. I just didn't think he felt right. I've had problems with left-handed corners before, and I thought maybe that was part of it," she said.
After some schooling, she entered the Plantation Field International CIC** (Pa.) for a confidence-boosting run, but again Tag felt lackluster in the dressage.
"He went in and did his thing because he's trained, but he didn't really do it like he can do it, so I was like, 'This is not him.' I decided to scrap the rest of the fall season," she said.
Cooper had begun investigating possible causes for Tag's change in personality, but nothing obvious seemed to pop up.
"There was no real huge thing that said, 'I am the problem, and I need attention.' The people at University of Pennsylvania's New Bolton Center were fantastic, and they kept looking and kept looking and kept looking for things. We'd get a little bit of improvement, but not a lot of improvement," she said.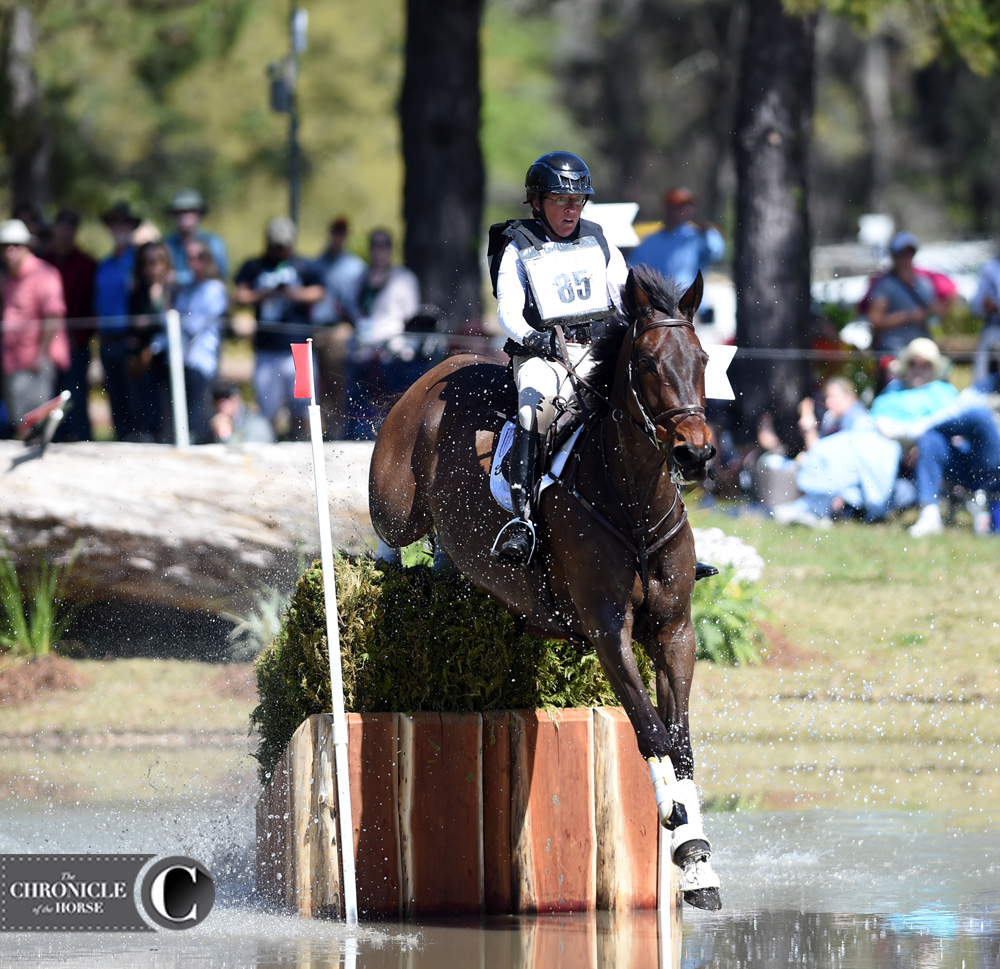 "He's usually quite opinionated and can be argumentative, and he was very sweet and cuddly, and everybody who knew him, their remark was, 'This isn't Tag.' And that's what made it so hard," she continued. "It wasn't like he was lame in his left front, he was actually very sound. We weren't sure if it was a training problem, and I really felt like there was something wrong. A piece of it might have been training but I think a large piece of it was he just felt like crap. He just felt sick to his stomach."
Dr. Barbara Dallap-Schaer, VMD, DACVECC, DACVS suspected inflammatory bowel disease after more diagnostics, and it made sense to Cooper. Tag's always had a sensitive stomach and had colic surgery as a young horse. He'd also begun panting in his stall during the fall—another sign of internal discomfort.
Similar to Crohn's Disease in humans, it's a difficult disease to diagnose. "The only way to conclusively diagnose that is to do a surgical procedure where you open their belly and take biopsies of their intestinal track," said Cooper.
Cooper made the decision to have the surgery in early December, but the results were inconclusive until they were sent to vets at UC Davis (Calif.) to analyze.
Cooper and her vets experimented with different medications, but Tag didn't respond as well as she'd hoped.
"It can be very difficult to treat in horses, and it can make them quite sick, and ultimately you can lose them because of it. He was quite sick a couple of times. He had a couple of bad colics," she said. "When your horse is having colic after colic, and you're treating him—after his stomach surgery he had some kidney problems from the anesthesia, so we couldn't treat him with what he needed for the colic. There were times where I thought, 'You know buddy, you've got to start trying to eat and be in the game.' He wasn't eating a whole lot. He was so off, not himself."
After another colic when Cooper moved down to Aiken, S.C., for the winter, Tag went to the University of Georgia's College Of Veterinary Medicine and was also diagnosed with allergies.
"We also did some allergy testing because they thought that might have been sort of immune system-related, so we have him on allergy shots now. Knock on wood, he seems to be doing really well now," she said.
After finding the right combination of legal medication and regular doses of Gastrogard, Tag is finally feeling comfortable. He was back in work in mid-January and completed the intermediate at Pine Top (Ga.) in February.
He missed the CIC*** at Pine Top due to a family obligation for Cooper, so she brought him to Red Hills to earn a qualifying score for Rolex. They were second after dressage and added some cross-country time to finish in ninth place.
"The true test was this weekend. The course was big and stiff, so I thought, if he runs around here pretty well I'll feel pretty good about the horse I have. He was super. I made a mistake at the first water and didn't quite wait enough, and we got away with it, but everywhere else he was perfect and straight as an arrow and wanting to do his job," she said. "It's nice to see him every morning, sort of looking for things and being his grumpy old self, and wanting to do the job that we think he enjoys doing, and just being around—having his personality around, because he does have a big personality."
While inflammatory bowel disease is not well understood in horses, a change in diet sometimes helps, so Cooper is looking into the right combination for Tag. He was found to be allergic to timothy hay, so he eats alfalfa now.
"Unfortunately the horses can't tell us which foods make them feel better or worse. I am ever thankful to the people at Penn and the people at Georgia, to all the vets that are on my team working together to try to find something we could use to treat him and thinking out of the box," she said.
For full results, click here. And don't forget to read the March 27 issue of The Chronicle of the Horse for more in-depth coverage of Red Hills.