The Mitsubishi Motors Badminton Horse Trials is not so much an annual event but an institution and woven into the very fabric of the British social calendar. Wave upon wave of people trooping through the Gloucestershire countryside; usually with the mandatory hound on the end of a rope.
It's not quite the style of Wimbledon or Royal Ascot—can you imagine the choking on strawberries at those venues if one arrived through the gates with one's old faithful Labrador in tow, trotting off to be on hand when the caviar should fall from their hospitality tables. The point is, this is the charm of eventing, whether Badminton or Burghley, many of the same faces that in a few weeks' time will be courtside or ripping up bookies slips on the rails.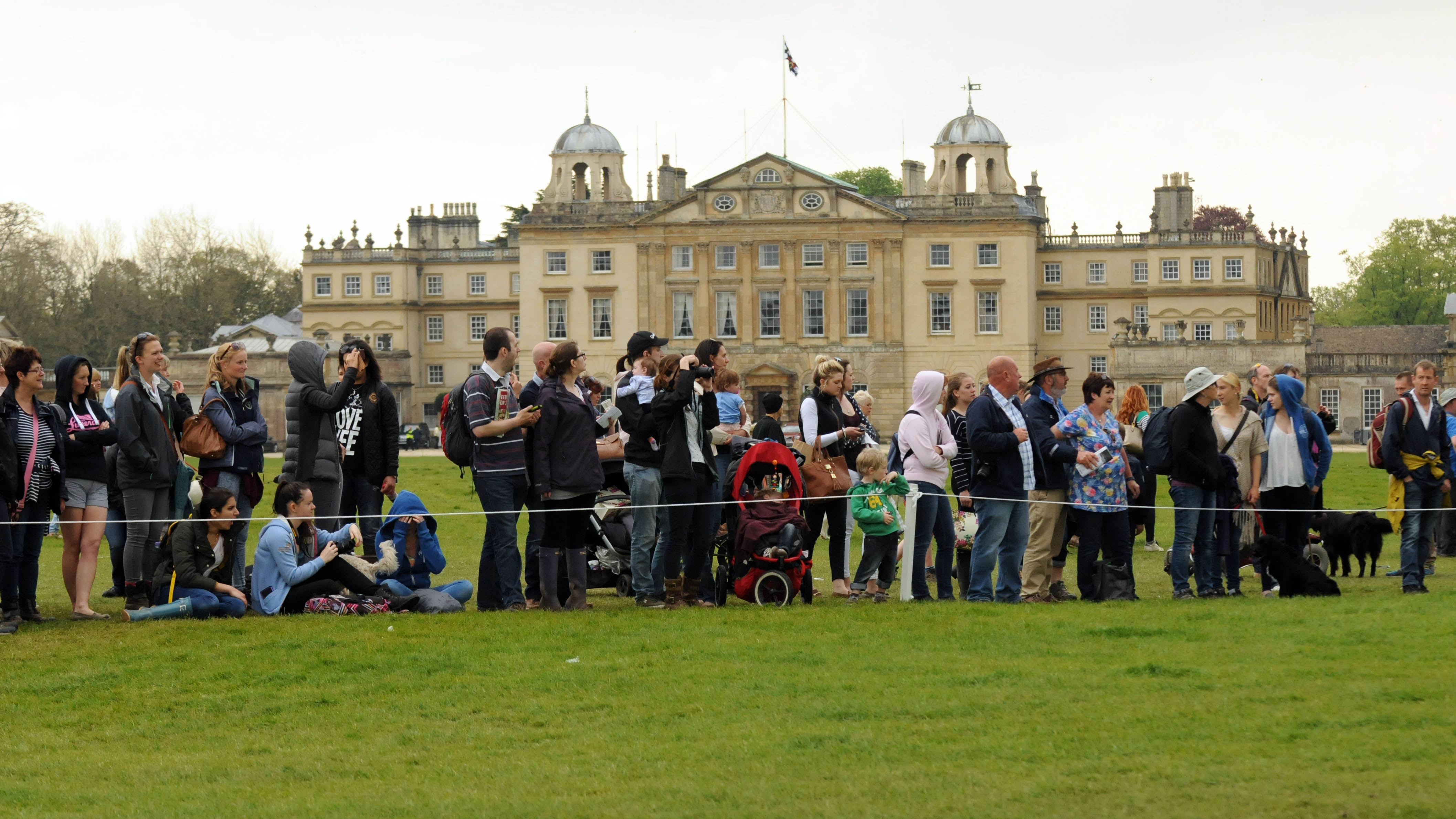 Badminton is the event for the family; mum, dad, kids, cousin Jimmy and Lucky the Labrador, that's what makes it so lovely and loving. Every competitor is willed around the cross-country course not only by their own teams but every man, woman and Jack Russell. We all have our favorites but the crowd are generally a knowledgeable one and they know eventing is a dangerous sport and the first will, is that both horse and rider come home safe and sound.
Badminton is the second biggest attended event in the United Kingdom, so it's not just a big equestrian event, it's a big deal nationally. There are 100,000 people on cross-country day alone who descend through lanes and back roads that usually will see nothing more than tractors, horses and 4×4's retreating back to the homestead. Strangely this invasion seems to be welcomed—this is horse country and this one of the pinnacles of horse sport. It's with pride and honour that this chocolate box scene of the English countryside puts out the flags and welcomes in the troops.
We could get into the technicality of the course but it was simply described by all as "big" but it's Badminton, they like it like that. In an age when we seem to be obsessed with making more sports accessible and lowering the standards to include more competitors, Badminton is big and tough. It's always been big and tough and will always be big and tough! To be the best you have to "be the best", to win is an achievement and one to be cherished, as your name will sit alongside the finest the sport has had to offer in decade after decade.
For this week, riders are heroes, whether a first-timer or a seasoned lake dweller, both are sent off and cheered home, as if returning from war. It struck me when being out on the course, the silence that descends on each fence complex, as each rider approaches at the gallop and steadies. The respectfulness of the crowd, as they know that both horse and rider are going to need their full wits about them, not the drunken Ryder Cup punters approach of yobs yelling "get in the hole." Imagine, as a pair approached the Mirage Pond to cries of "kick it" …. the perpetrator would be met with glares from the surrounding weather aware attired public, that would no doubt turn you to stone.
This year there was so much to cheer, you'll have read the reports on the actual sport but for Andrew Nicholson to come through had an air of Nick Skelton last year in Rio. To cut short repeating all that's been said in the press already, this was another fantastic display of sheer tenacity, on so many levels. When all that's been thrown at you would have floored lesser men, these men kept on trucking; they had a goal and they were going to achieve it.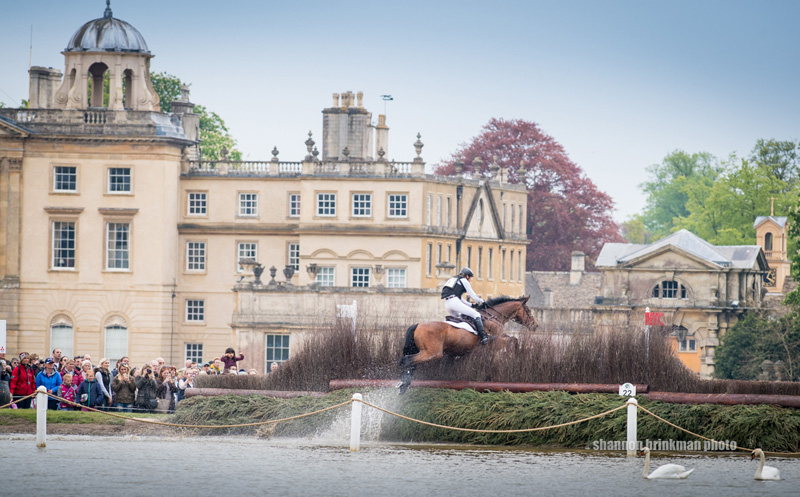 This is what real sport is all about. Whether being the last kicker on the field, practicing longer than everyone else, it's all about belief that gets real superstars up in the morning, the really committed don't need a morning alarm, they're up and firing, putting in the hours, ignoring those that say; "it can't be done."
There's an unattributed poem that sits near my desk and it basically talks about belief, the key lines though look like this:
"Life's battles don't always go to the stronger or faster man, but sooner or later the man who wins, is the one who thinks he can"
Badminton this year was a herculean effort on all counts and a drama worthy of the old fables, the No. 1 Michael Jung up against the one they'd so nearly written off. (I will make a footnote here that the most number of Badminton wins is by a lady rider, before this all sounds a little testosterone driven.)
What I love about sport here in England, not just the loyal Badminton crowd, is that we will cheer and will for the underdog as much as we marvel at the men and women that dominate their sport. The Corinthian spirit, especially in eventing, exists—it's not about the money like sports such as football (American or UK) it's about the will to win, the drive to win, to overcome the odds against you winning, to stand strong and true behind the people that have been told they were done or would never make it, just occasionally, as the poem also says:
"success begins with a person's will; it's all in the state of mind"
So, we look forward every year to tromping across the Duke of Beaufort's fine estate, cracking open the picnics, meet up with friends for the first time after a long winter, popping the bubbly and watching eventing's daredevils try to claim that tri-horse trophy. This was a classic filled with history and background, a vintage if you like, a little like us Brits like things to be, it's very us!
Steven Wilde got his start in commentating in 2001 and has gone on to announce and commentate at some of the world's biggest venues, in all the Olympic disciplines. His voice has been heard at Hickstead, Blenheim and Barbury Horse Trials, and the 2012 London Olympic Games. He grew up in the sport of show jumping, as his mother was an international rider, and he's been successful at at organizing shows as well. 
Read more about Steven in his introductory blog and read all his blog entries.