Washington, D.C.—Oct. 24
Championships were decided in the green hunter and high performance divisions this morning at the Washington International Horse Show, but who do you think jumped it best?
3'9″ Green Hunter
With smooth trips and snappy knees Walk The Moon topped the 3'9″ green hunter championship with Daniel Geitner. Owner and amateur rider Lynn Seithel said of the 8-year-old Oldenberg gelding by Chap, "This horse delivers at lot. He's the happiest goofiest, most fun horse. His barn name is 'Moon Pie' because he loves treats, but Kathy Geitner doesn't like us giving him too many, so we call them his vitamins."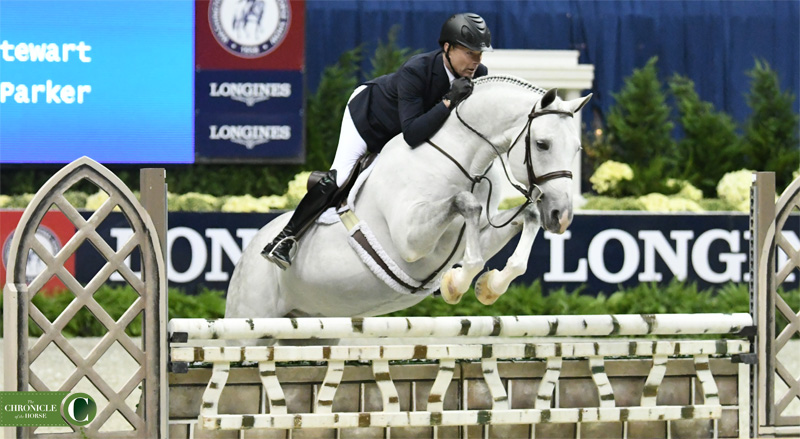 Scott Stewart and Luster, an 8-year-old Westphalian gelding (Coranado LL—Lisa) impressed the judges to finish reserve champion in the 3'9″ green hunter division.  
What about you? Which one suits your fancy?
Green Conformation Hunter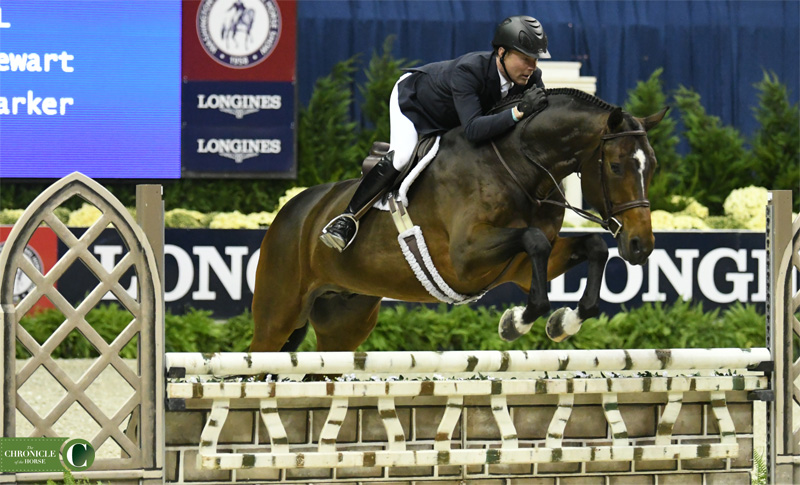 Scott Stewart won his second tricolor of the day aboard Harvard Hall, Betsee Parker's 7-year-old Dutch Warmblood gelding (Verdi—Pinot Rosso). This year was "Harvard"s first time on the indoor circuit, but nothing at the Capital Challenge Horse Show (Maryland) or the Pennsylvania National flustered him. Washington was no different.
"He's pretty laid back, and I was really pleased with how he went," Stewart said. "He's a little sensitive, not really nervous, but he gets cranky about people around him, so you have to keep him happy."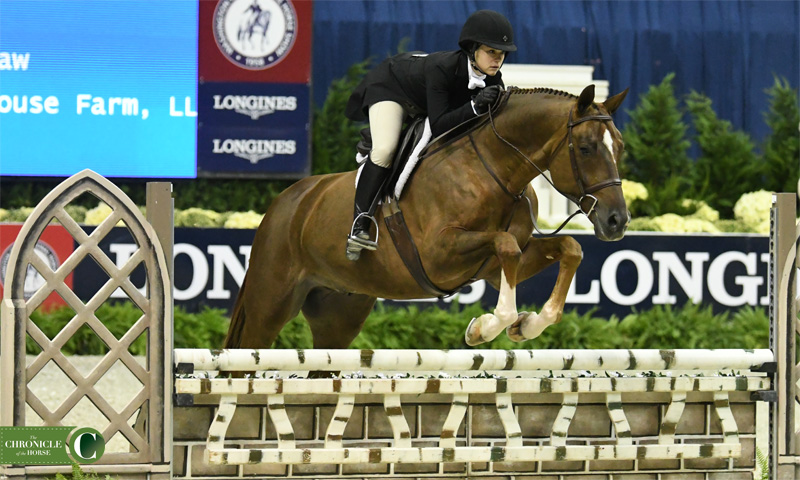 Lexi Shaw rode Gavroche, a 7-year-old Dutch Warmblood gelding (Quaterback—Pirouette) owned by Summerhouse Farm LLC to second overall in the green hunter championship.
3'6" Green Hunter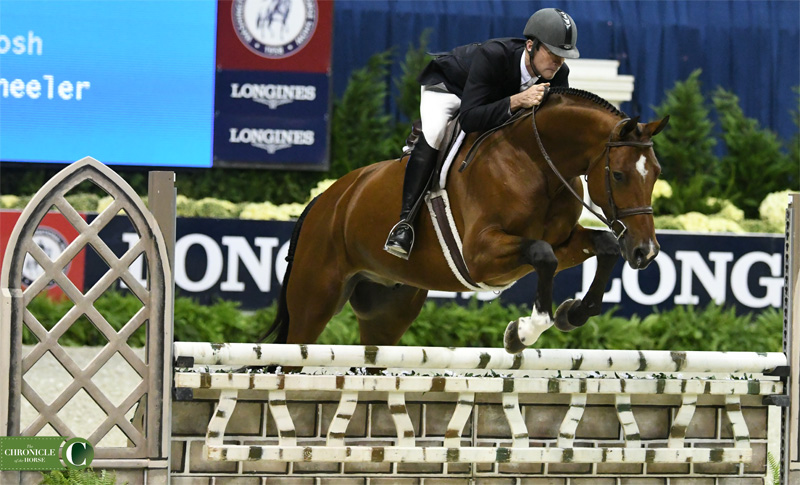 Hunt Tosh paired up with Bastogne, a 6-year-old warmblood gelding of unrecorded breeding, for the highest honor in the 3'6″ green hunter championship.
"Bastogne has been a fabulous horse," Tosh said. "Douglas Wheeler owned him with us originally, and then his brother and sister-in-law bought him, so Ceil Wheeler owns him now. To have owners like that is unbelievable. They're such a great family, and for those horses to come here at the end of the year and perform so well is amazing."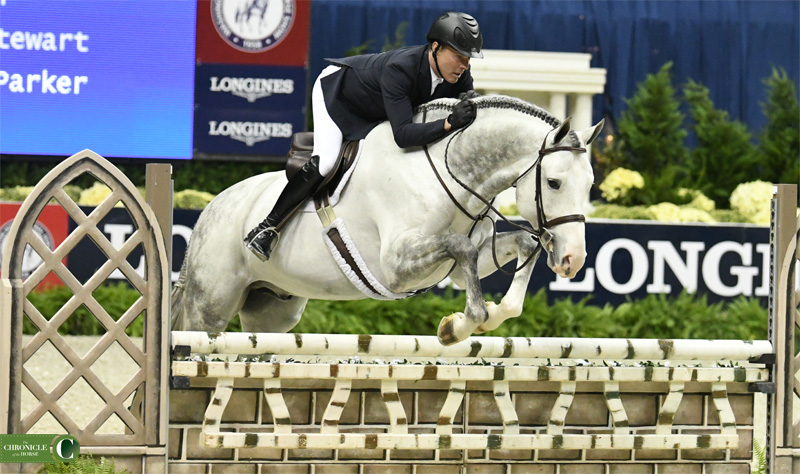 Scott Stewart and Betsee Parker were in the ribbons again on Cordolensky, a 6-year-old Austrian Warmblood gelding (Corlensky G—Sansibar).
 High Performance Working Hunter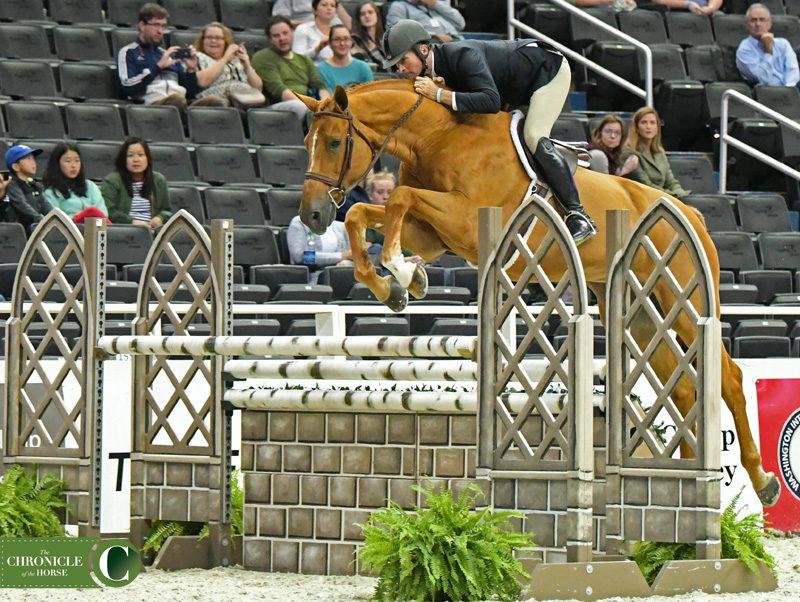 Hunt Tosh and Flamingo-K—a 13-year-old Belgian Warmblood (Diamant De Semilly— Cilia Van Den Bisschop)—are familiar faces in the winner's circle, and Washington was no different. They topped the high performance hunter championship and took home the Protocol Trophy as the high point high performance hunter at Devon (Pennsylvania), the Pennsylvania National and Washington. Tosh acknowledged the trophy as a significant honor, but there was another prize with more immediate appeal.
"My daughter [Maddie] has probably eaten the cupcakes [from Georgetown Cupcakes awarded to the division winners] already, but I'm going to try and get my hands on one," Tosh joked.
He added, more seriously, "When everything goes your way and turns out well it's great. We just did what we've been doing all year and stuck with it." 
Tosh's philosophy also earned him the grand champion hunter and green hunter titles.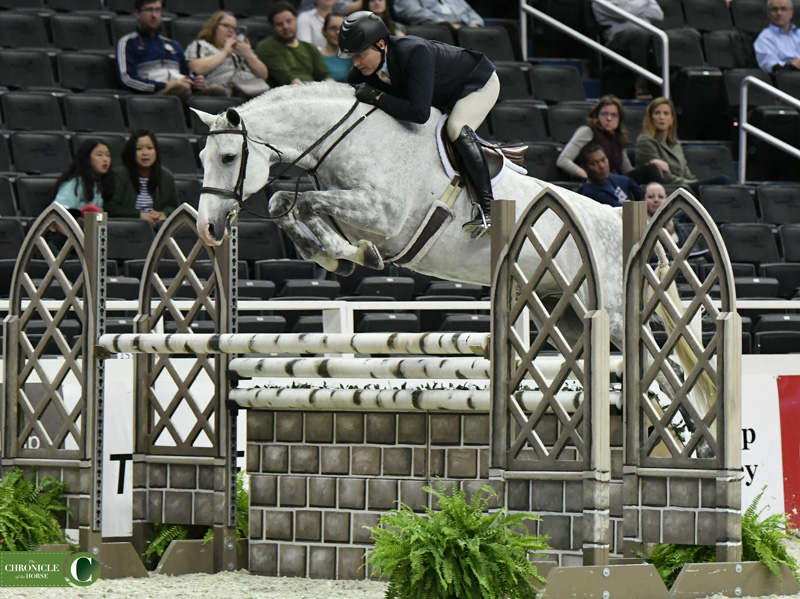 Scott Stewart earned the reserve championship aboard another tried and true mount, Catch Me, an 11-year-old Holsteiner gelding (Casiro I—Wonne I) owned by Gochman Sport Horses LLC.
High Performance Conformation Hunter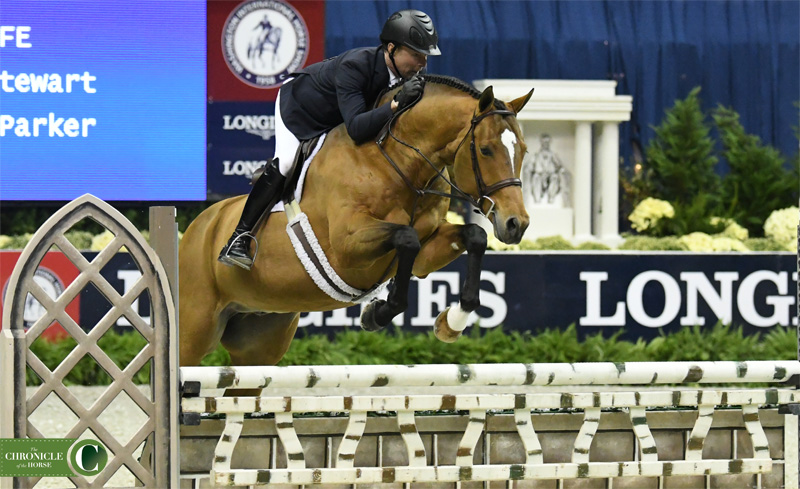 Scott Stewart rounded out his morning with a championship in the high performance conformation hunters aboard Private Life (Verdi—Pinot Rosso), a 7-year-old Dutch Warmblood gelding. He also won the $5,000 Scott Stewart Leading Rider Award, named in his honor.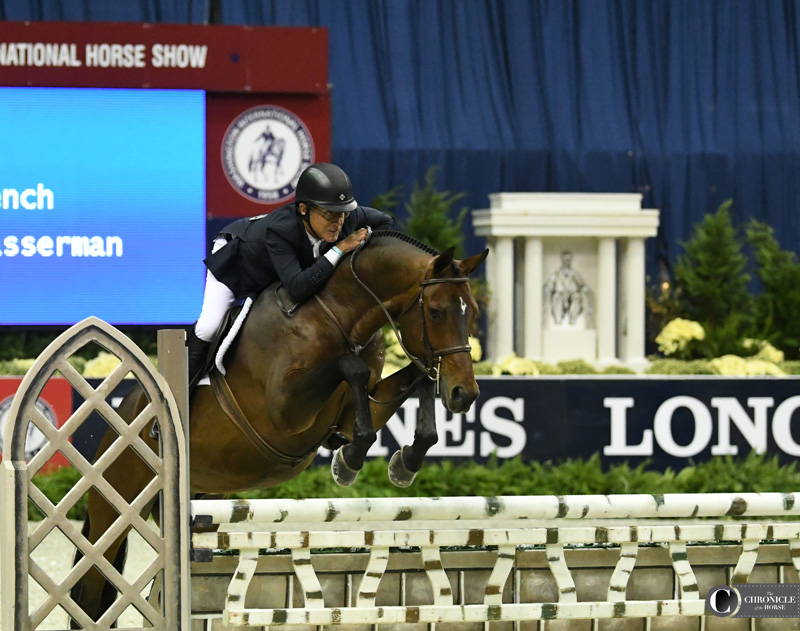 John French and Laura Wasserman's Boss, a 12-year-old Dutch Warmblood gelding (Samba Hit II—Vulana D), were reserve champions in the division.
IMPORTANT LINKS:  All the COTH Washington International  coverage  |  What You Need To Know  |  live results/order of go  |  live streaming  |  show website
More in-depth coverage of WIHS will run in the Nov. 22 print issue. Subscribe today!