Even though she wasn't looking for another off-the-track Thoroughbred when she went to look at Military Mind as a 3-year-old at the Thoroughbred Retirement Foundation, Whitney Mahloch just knew there was something special about him.
So she paid $500 and brought him home. He may not have been the easiest as a young horse, but through it all, the gelding has always had a love of cross-country.
Now they're headed to the Red Hills CIC*** this weekend in Tallahassee, Florida, and are ready to play with the big boys for another season.
Mahloch grew up in Plymouth, Wisconsin, on a 60-acre farm and got into eventing through her mother Kelly Mahloch. After starting in 4-H, Whitney picked up the sport and hasn't looked back. She attended St. Mary-of-the-Woods College (Indiana), where she studied equine business management, then headed to Maryland to work for Julie Hagen and train with Lillian Heard.
Whitney bought "Milo," (Military—Smart Balance, Beau Genius) now 12, when she was a sophomore in college. He was big-boned, slow on the track, and ready for a new job.
"I had just gotten one, so I wasn't super interested, but I went and looked at him, and I was like, 'Oh God, I have to have him. He's going to be something really special,' " she remembered. "When I tried him out his trot was so big and lofty he was posting me out of the saddle!"
Milo started his career at local events in Wisconsin. Whitney remembered that at his first event he was a "basket case."
"He did get better slowly and was less dramatic each time," she said. "I came out of the jumper ring once with a puffy, swollen, bloody lip because he reared up and bashed me in the face. Young horses!"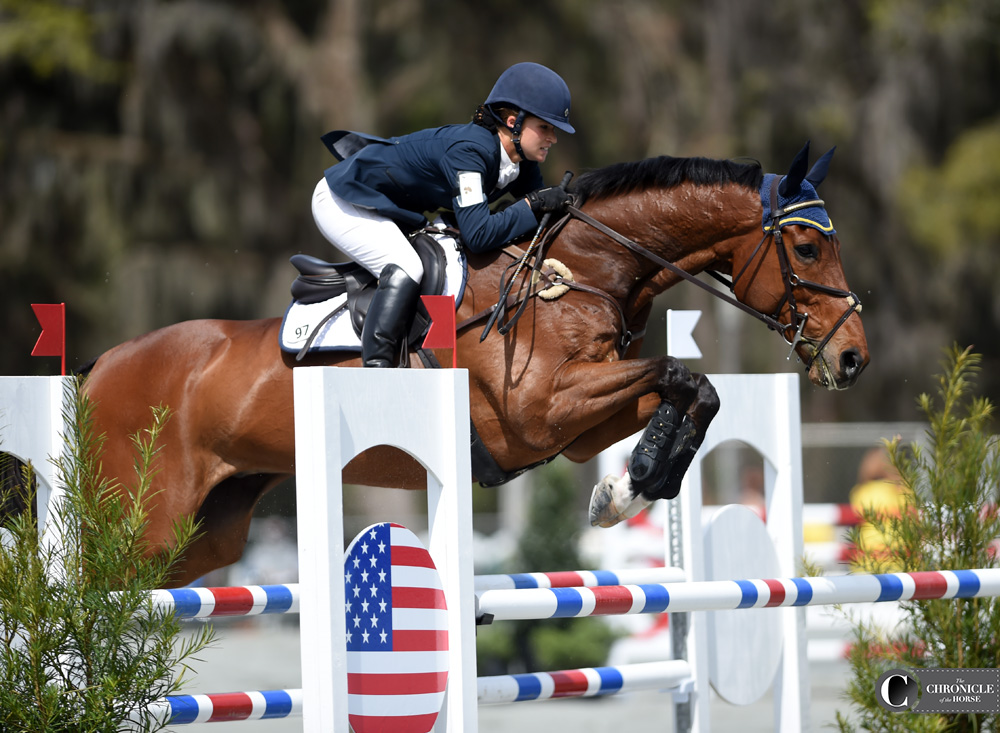 Once he got to novice and training level he found his groove. Whitney worked for Trakehner breeder Cheryl Holekamp in Florida and spent a year working for Will Coleman. Now she manages Chrissy and Dave Hollnagel's farm in Ocala, Florida, and operates her Whitmore Equestrian out of the facility.
"It was very eye-opening," said Whitney of her time with Coleman. "The groom at the time was Shannon Kinsley, and she now works for Mrs. [Jacqueline] Mars and Lauren Kieffer. I learned so much. Everything from care to management—unbelievable amounts of information that you can't even write down. I learned so much about how to take better care of my horse's legs and his health and grooming in general. As I'm a manager of a barn now, I think of all I learned then and try to pass it down to the girls in the barn."
Whitney doesn't have a string of horses, preferring to focus her competition funds on Milo.
"I love teaching," she said. "I have a knack for it. I love kids and adults. Every time I teach I get goosebumps because I'm passing on my wisdom to someone else who doesn't know or needs help. It's fun and exciting. I love training and riding too, but I love teaching better."
Whitney still goes home to help out with her family's annual Sundance Horse Trials at their farm and loves learning the ins and out of running an event.
"There's a lot that goes into running a horse trial that people don't know," she said. "You have to think of every possible thing that could happen and try to prevent any bad situation. You have the TDs and the officials to keep on track and think of the things you didn't think of. You have to assign people different things and believe in them and their abilities to organize it because you can't micromanage and try to do everything."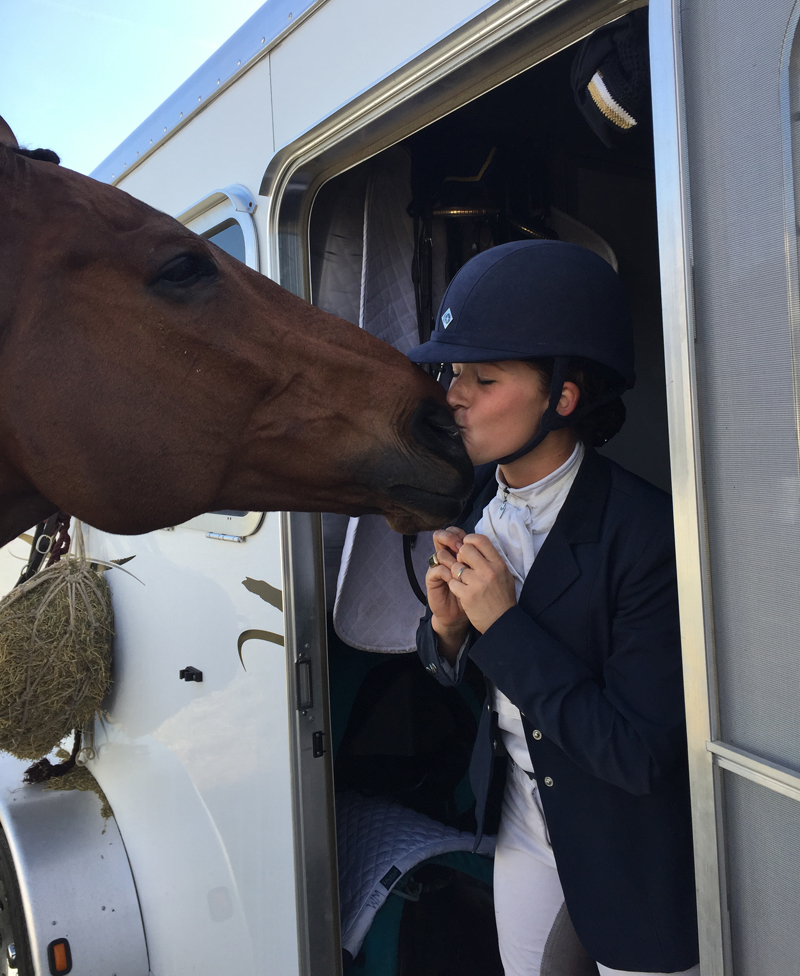 Whitney and Milo moved up to advanced in 2016. They were leading after dressage and cross-country at the Richland Park CIC*** (Michigan) in 2016 before several rails knocked them down the placings, but being able to compete well against top riders gave Whitney confidence to keep going.
Show jumping is their tough phase, but they've since completed Richland again with an improved score. Whitney had a fall on cross-country from Milo at their first CCI*** at the Dutta Corp. Fair Hill International (Maryland) last fall, but she's not deterred.
"We didn't get to finish, which was a big disappointment, but we got there, and we were qualified, which was super exciting," she said. "Occasionally we'll still have that rear/bolt thing, but I take it with the punches because he's so awesome when he actually has to do his job. When he gets on the cross-country he's awesome; when he's in the dressage ring he's fantastic; when he gets in the show jumping ring he knows what to do. It's just that time in between where he doesn't know what to do!"
She admits she still gets a little intimidated at the big events. "I find myself trying not to look at the entries in my division because I'll get wigged out," she said. "I can tense up, and I'm not riding my best and syncing as well as I do at home. But you kind of have to just keep a level head and think, 'I just need to do my part; I just need to ride my test.' There's no one else in that ring. You just ride your horse the best you know how to, and you'll be placed wherever you're supposed to be within the division and the other riders' ability."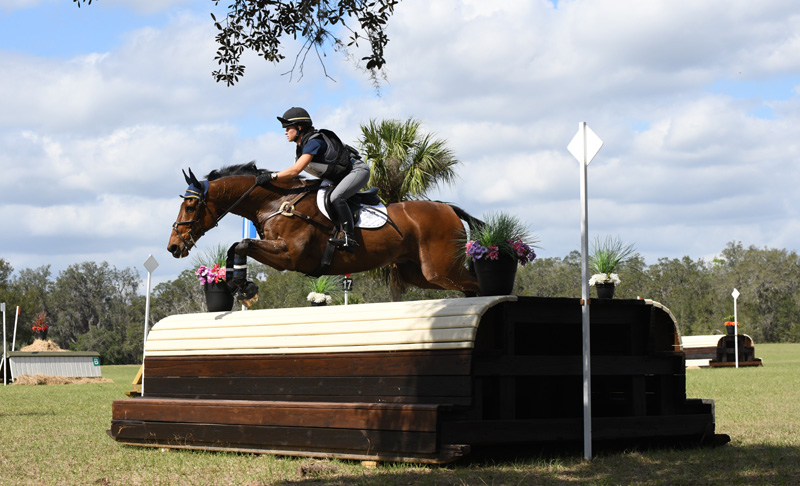 Whitney's feeling ready to tackle Red Hills this year and is aiming for the Jersey Fresh CCI*** (New Jersey) in May. She's been working with Missy Ransehousen, Jon Holling, show jumper Chuck Waters and dressage judge Judy Downer.
"I'd love to win!" she said. "But really I'm just hoping to get good qualifying scores. I'd love to have a nice dressage test, clean on cross-country and a nice, positive show jump round. That would be awesome. We had one rail down last year, so good vibes! I'm hoping to do the same or better this year."
The Chronicle will be on site at the Red Hills International this weekend starting on Friday, March 9. Stay tuned to coth.com for news and lots of photos from the first major international of the season, which is serving as a qualifier for the 2018 FEI World Equestrian Games.