Wellington, Fla.—Feb. 15   
I once saw a shirt that said, "Why do I have issues? My sport literally begins with the phrase 'You are now being judged.' "
It was silly, and as a hunter rider it made me laugh at the strange, strange sport we inhabit. For normal people, sitting around and judging people is what you do at shopping malls and music festivals, not an activity wherein you pay thousands of dollars to be the one getting judged. It's like show jumping, but with more self loathing and perfectionism. (For example, I've never come out of a show jumping round wanting to crawl under a rock because I ruined my entire round with a late lead change.)
It's a beautiful, subjective world we hunters live in, so let's embrace it! Please join me in a round of Who Jumped It Better? You be the judge and pick which horse's picture from Thursday's World Champion Hunter Rider rounds at the Winter Equestrian Festival you like most. Pick the cutest, the prettiest, the most athletic, whatever your heart desires!
Pictures, you are now being judged.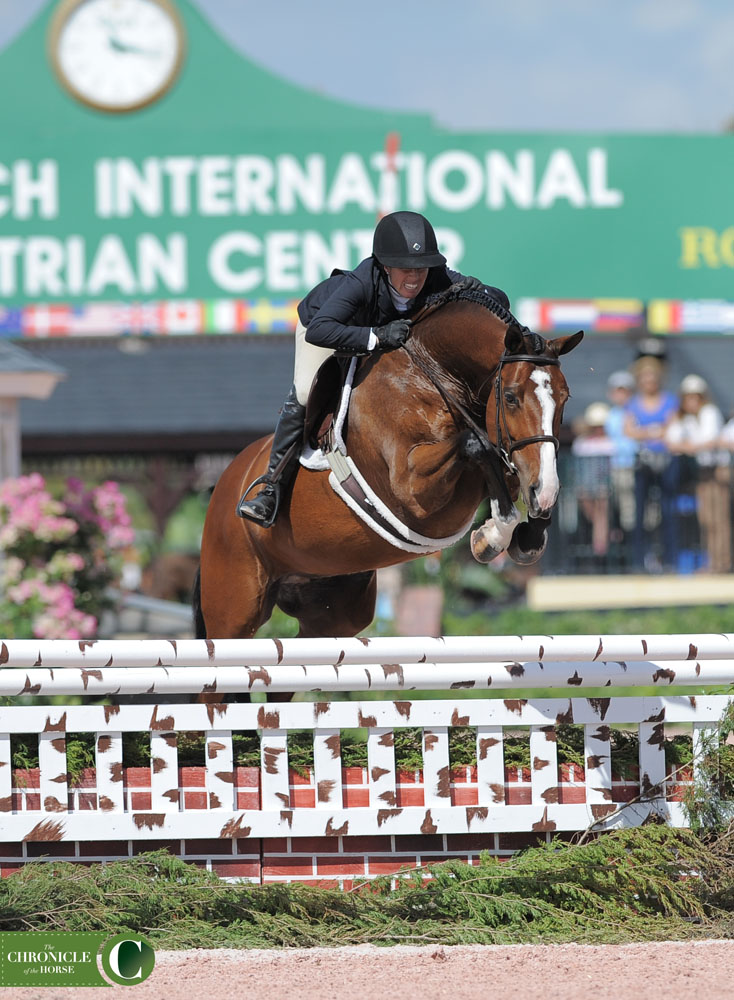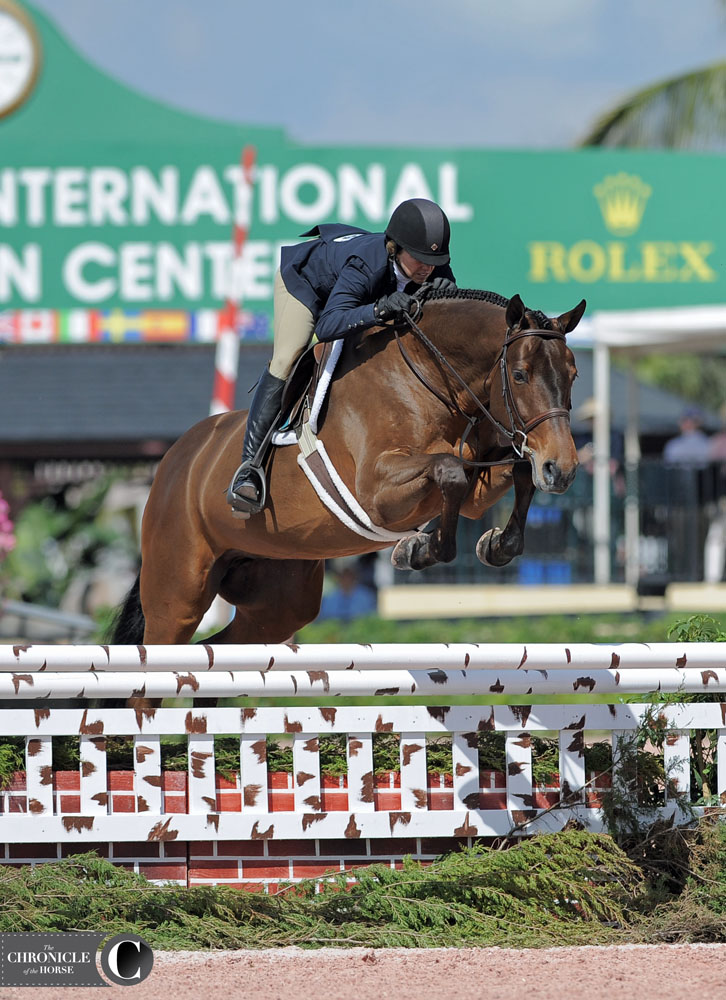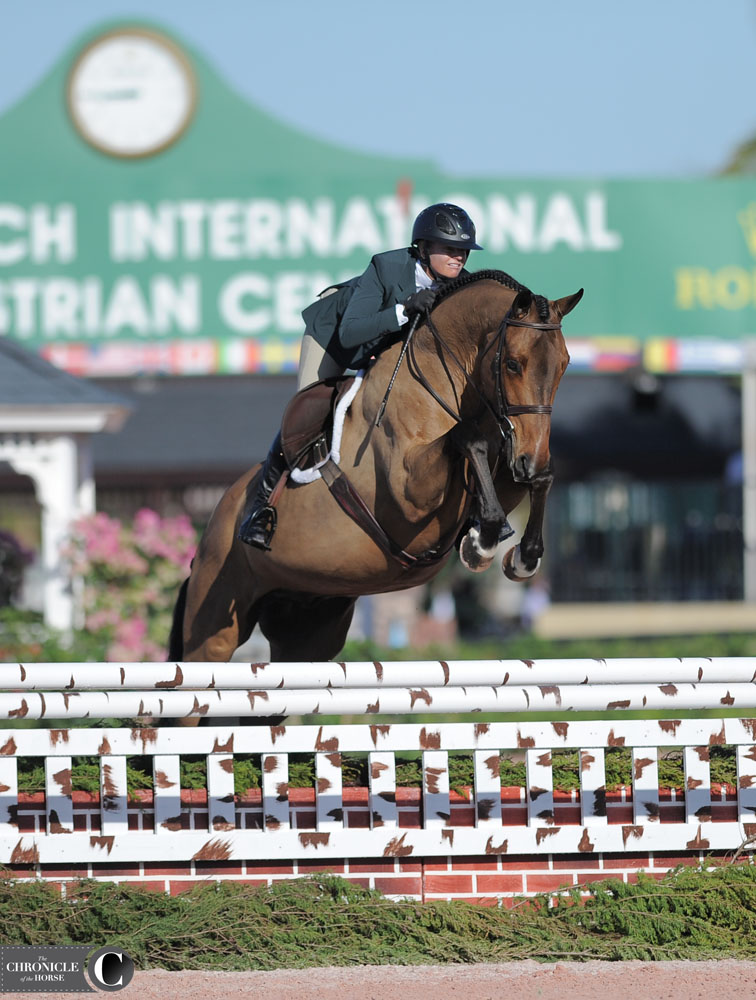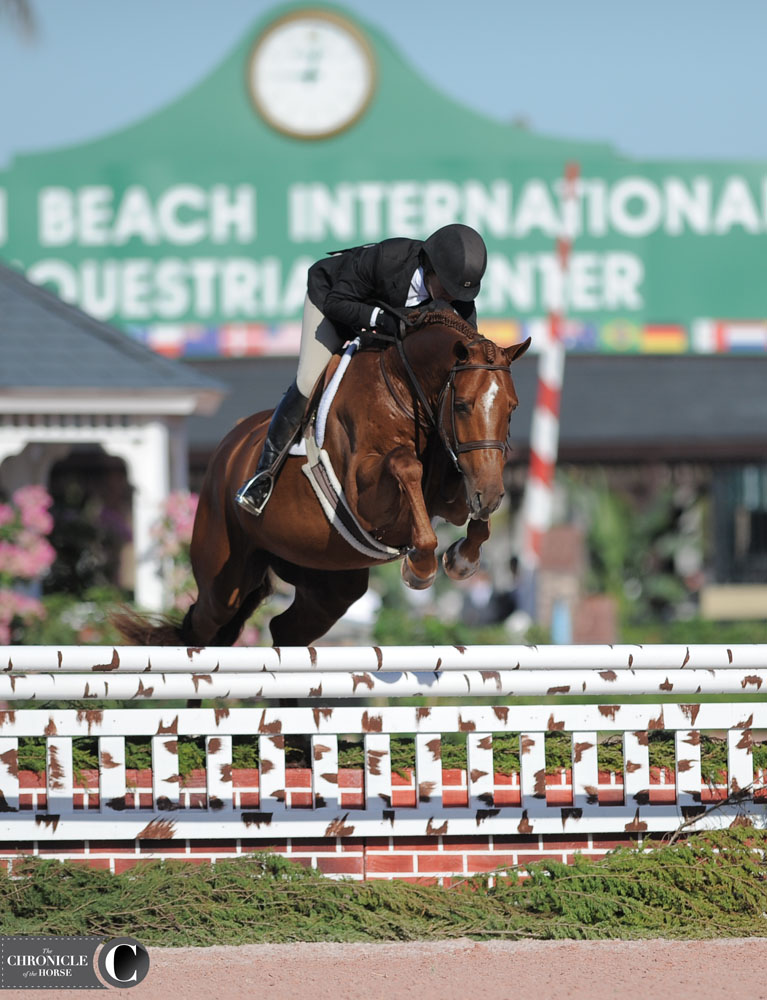 Who did you pick? The super tidy bay? The plain bay with fancy style? They're all wonderful—we'd give them all blue ribbons if we could. OK, brief palate-cleanser before Round 2, the flat phase: Here's a cute pup.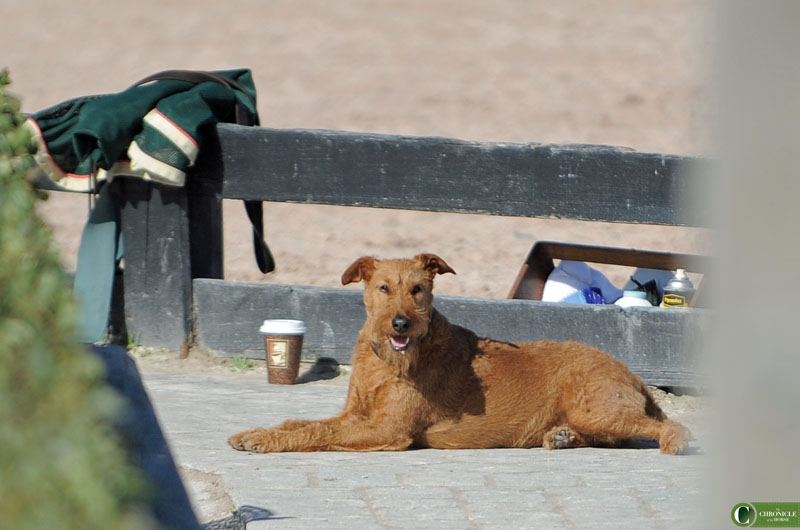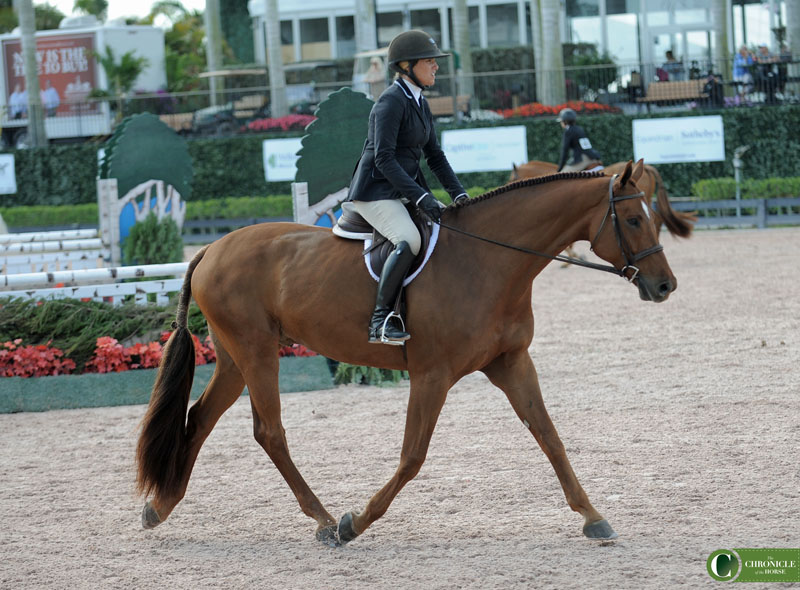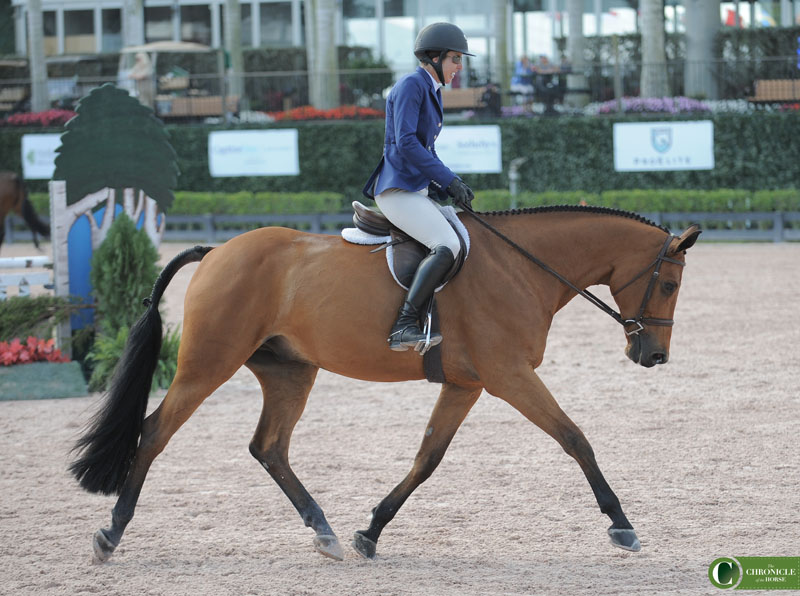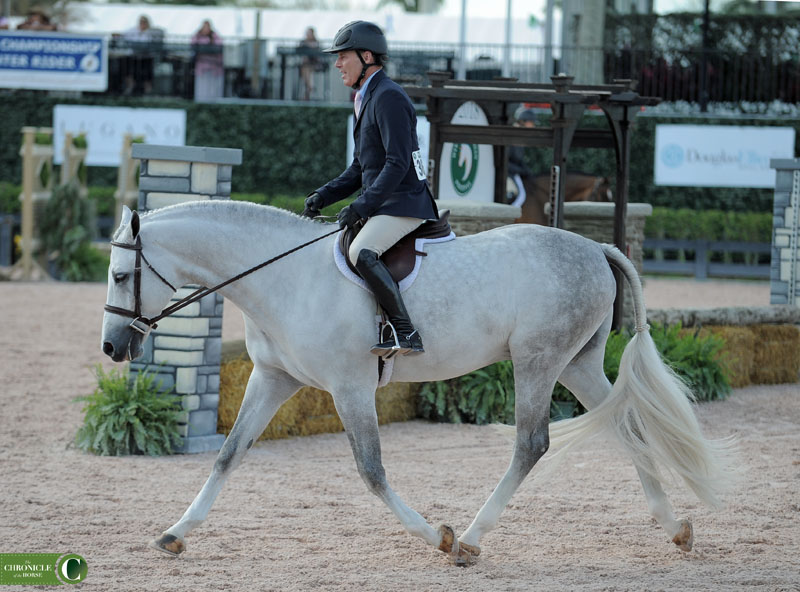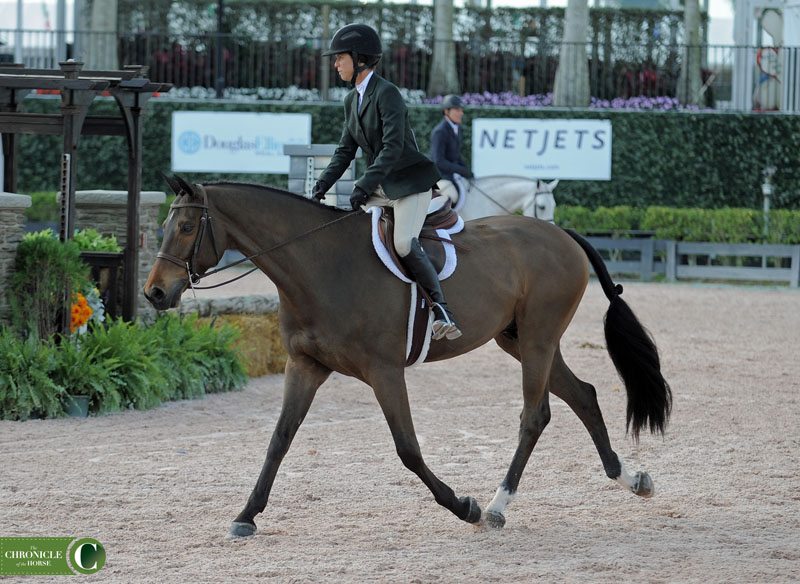 Look at those cute little toes! They're cutting daisies left and right! OK, Round 3, are you ready for it? Grab your favorite judgey buddy and get ready for the Battle of the Grays.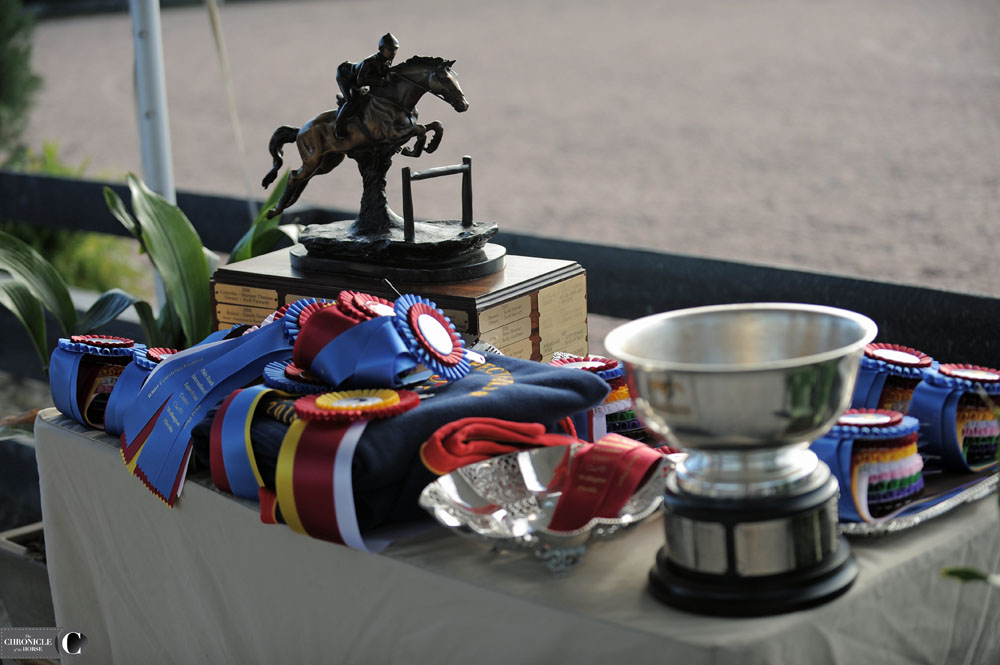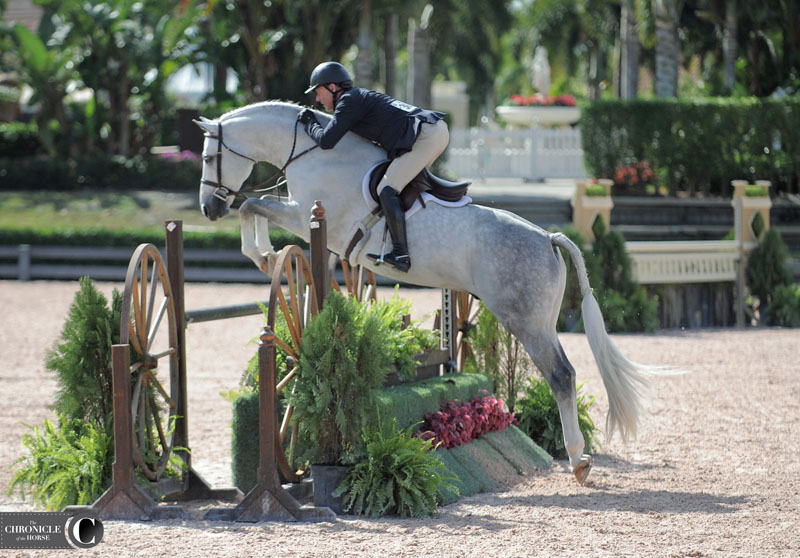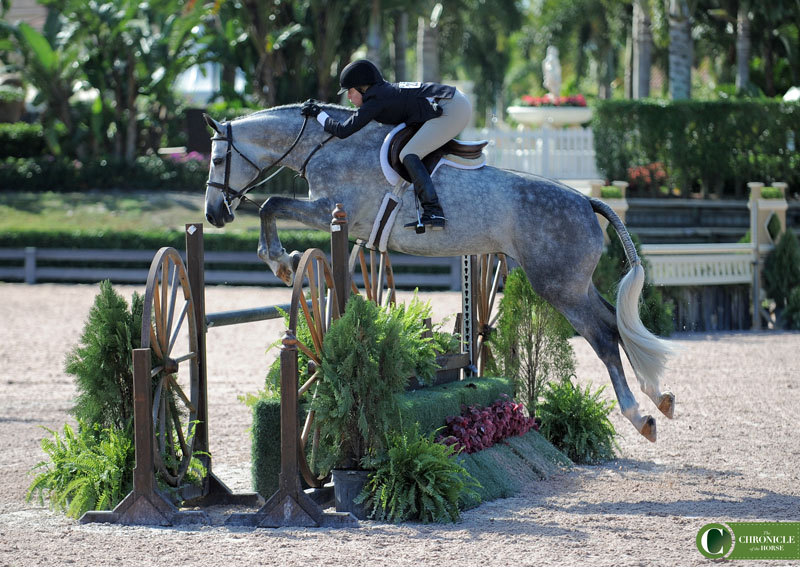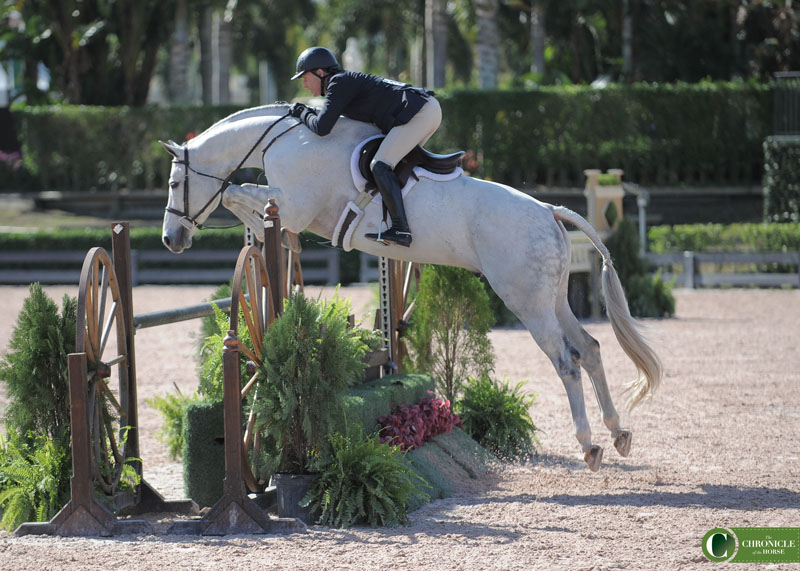 Forget about those Fifty Shades Of Grey movies—these are the only grays you need in your life.
OK, time for the final round! Judges start your engines, but first here's a picture of the winners of last year's $100,000 WCHR Peter Wetherill Hunter Spectacular, Catch Me and Scott Stewart, competing in this year's high performance division.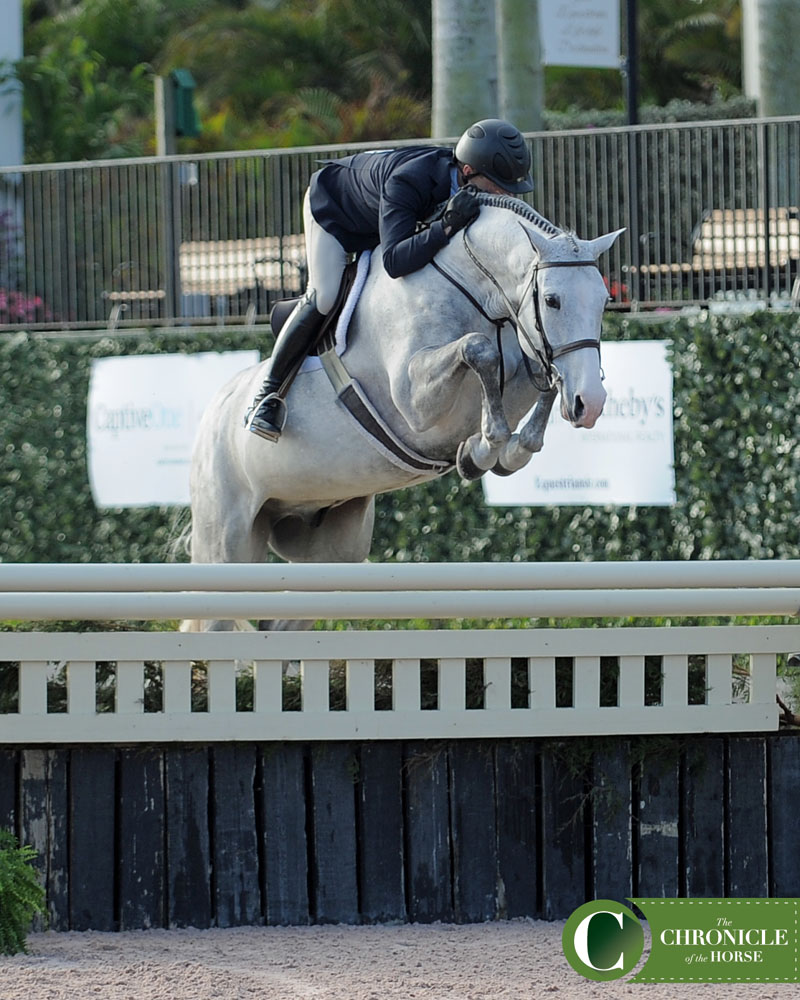 The final round of pictures: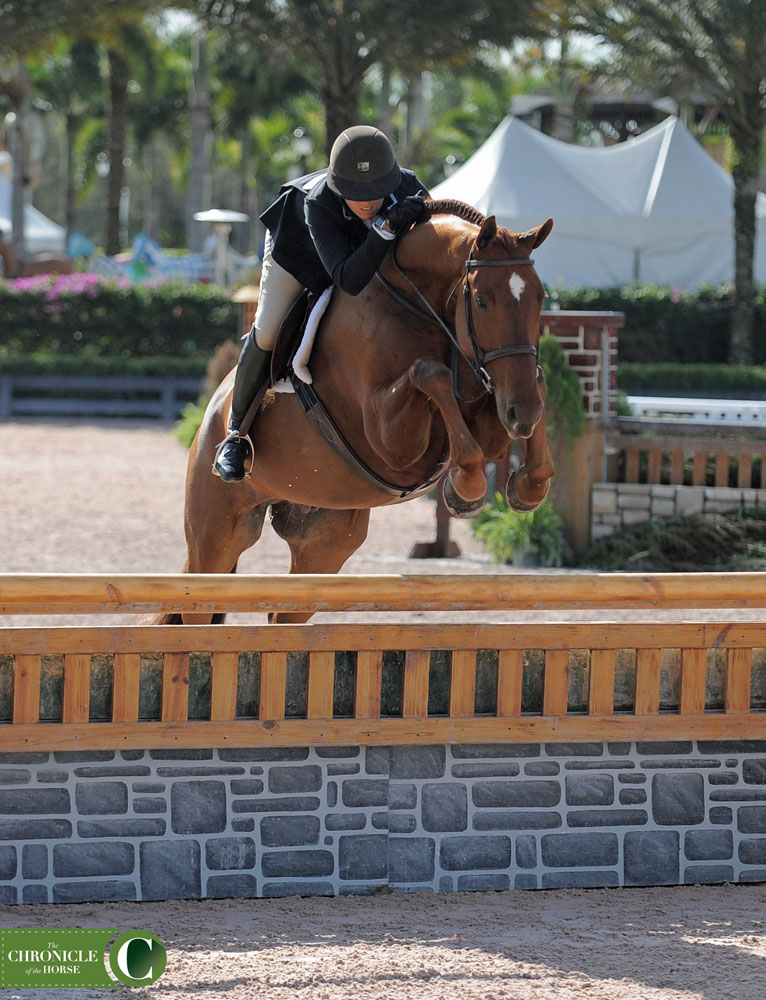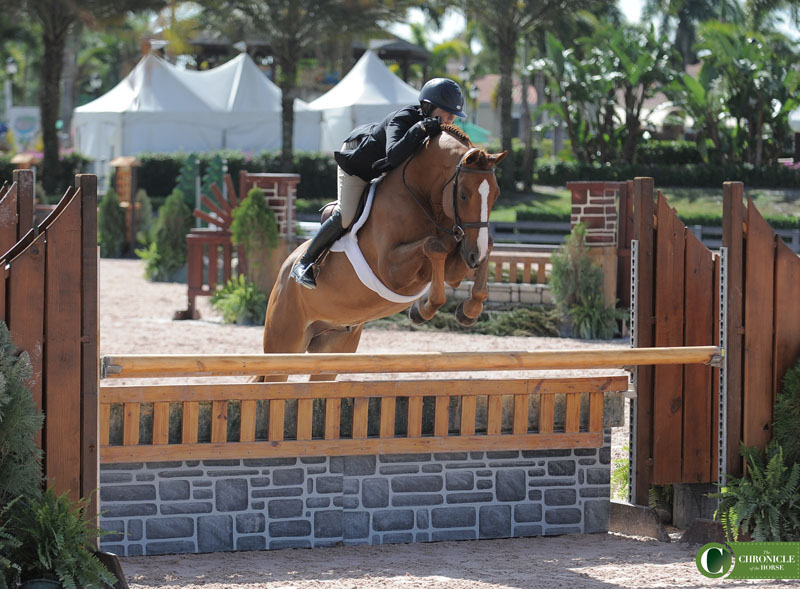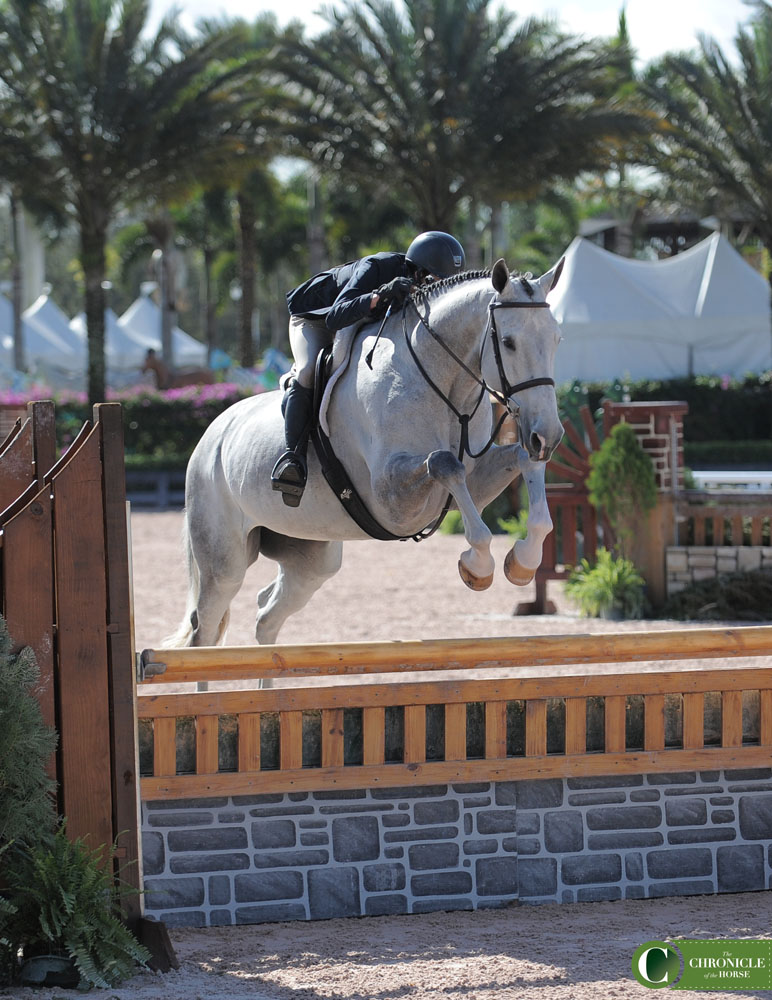 How did you do? Did you follow your heart? Did you listen to your gut?
You can't go wrong with any of these guys—some of the best hunters in the country are in Wellington this week to try and earn a spot in this year's $100,000 Peter Wetherill Hunter Spectacular, held Saturday night under the lights in the main arena. Riders qualify horses by taking champion or reserve in a division jumping 3'6″ or over, and so far Liza Boyd, Kelley Farmer, Scott Stewart, Louise Serio, Chris Payne, Jennifer Hannan and Patricia Griffith have all earned themselves spots to compete. (You can't be sure if they'll actually ride in the class yet or which horse they will chose to take—riders are limited to two horses, and some of the horses they qualified on will be ridden by junior or amateurs in the Spectacular should they qualify out of their division.)
IMPORTANT LINKS: All the COTH WCHR week coverage  |  the WEF show website  |  results  |  live streaming