Last week I took my horse Audi down centerline at Dressage At Devon for my first ever CDI. I've owned Audi since he was 2 years old, he's now 12, and together we've slowly progressed from training level all the way up to Intermediaire 1. He's a big quirky horse, with a delicate ego and the kindest heart.
I cried during our jog, and I really cried in the final halt of our Prix St Georges on Friday, which was the best FEI test we've ever performed.
For most people the emotion was perfectly normal as it was the culmination of 10 very long years developing a horse entirely from scratch through some challenging ups and downs. However, for me there was an added layer.
On Aug. 17 I was told two words I really didn't want to hear after a breast biopsy: "It's cancer." My immediate response to the doctor was "What do we do?" and that was promptly followed by, "I have a big competition next month (Dressage At Devon) that I've been waiting my entire life to attend, so I need to do surgery around that." How's that for keeping my priorities straight?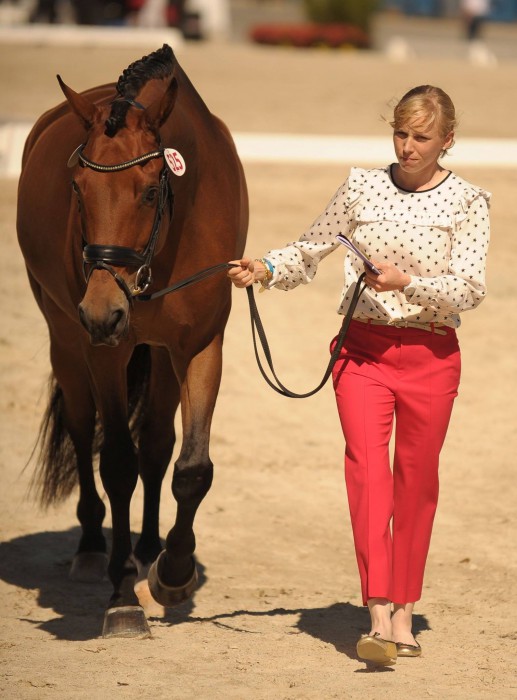 The surgeon I was referred to, Dr. Chang, aka Wonder Woman, thankfully "got me" in the sense that I'm driven, direct and determined. She knew that I wanted to be aggressive about my surgery, but that because of Devon, I also had a little window to get this done. If I had my way, I would have had surgery done that very second, but sadly that's not how things work. There was bloodwork, an MRI, genetic testing, a chest x-ray and a bone scan to be taken care of first.
Everything went smoothly, and I had surgery for a bilateral mastectomy on Sept. 1. My nodes were clear, and my cancer was classified as 2A. I spent two nights in the hospital, and I forced my husband to take me to the barn the afternoon I was discharged. I put Audi on the crossties and vacuumed the lower half of his body; I couldn't reach any higher, but it felt amazing to be there in my happy place.
My incredible clients and staff pitched in to keep the horses in work while I was on the sidelines, but thankfully not for very long. I started teaching that week, the drains came out Sept. 7, and I rode three horses the following day and felt totally fine. By Sept. 12 I was back to riding eight horses a day.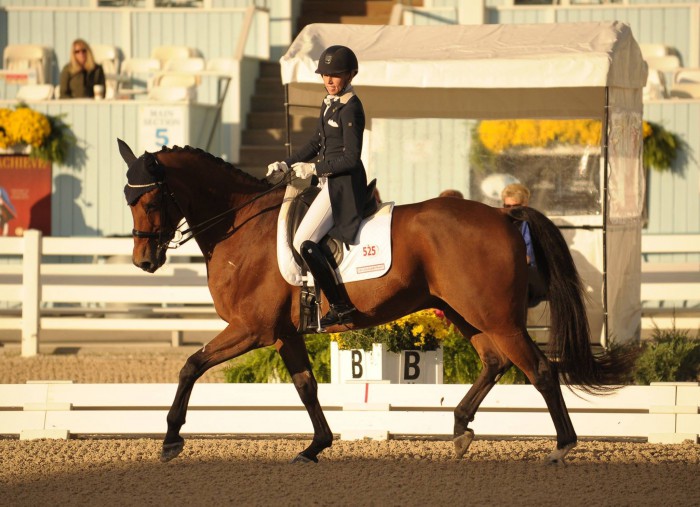 When I was diagnosed with breast cancer I tried to find material online that I could relate to, but I wasn't very successful. I mostly wanted to know if there were any horse trainers out there who had gone through what I was about to. Some of what I found pertained to people who had gone through reconstruction, which I decided I was not doing because I knew it would slow my healing and also increase the possibility of complications, as well as require additional surgeries. I became increasingly frustrated with the lack of relatable material. I got to the point where I thought I would just plow ahead and learn for myself. Deep down inside I just wanted to be able to predict what would happen—I wanted a guide to breast cancer designed for me and my needs.
So here I am days after Devon wrapped up, riding shotgun on my way to Williamston, N.C., for the GAIG/USDF Region 1 Championships. I'll be riding two horses, Bernardo OSF and Beaujolais 75, and coaching a student. Audi got a "get out of jail free card" after being such a good boy at Devon, so he stayed at home.
Next week I start chemo, but I've got my big girl pants on. I know my limitations and will use good judgement, however I'm not stopping what I do. I was dealt the cancer card at age 34, and I'm going to write my own playbook.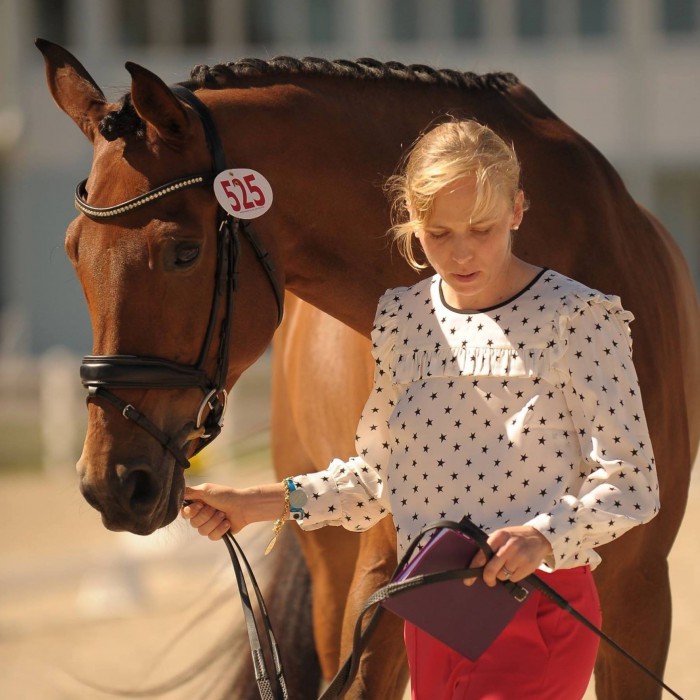 ---
New Chronicle blogger Emily Donaldson is a professional dressage rider and trainer based in Oxford, Pa. She grew up in Pittsburgh, Pa., and started riding when she was 5. She garnered a well-rounded equestrian education through foxhunting, hunter/jumpers and eventing. At 13, Emily decided to focus on dressage. She received her USDF bronze medal and trained her off-the-track Thoroughbred gelding Thanks A Bunch from first level to Prix St. Georges. After earning a bachelor's degree in art history from the University of Pittsburgh in 2005, Emily spent the summer as a working student for Courtney King Dye and then in 2006 with Jennifer Baumert.
In 2007 Emily returned to her hometown of Pittsburgh to pursue a career in fundraising and marketing. Emily spent eight years working for several influential non-profit organizations while continuing to compete and train. In 2014, Emily married equine veterinarian, Mark Donaldson, and relocated to eastern Pennsylvania to live with Mark and her stepdaughter, Lucy, in Unionville.
It was at that time that Emily also decided to officially launch Emily Donaldson Dressage LLC. Now she starts young horses and trains an enthusiastic group of dressage and event riders, in addition to competing at the FEI levels herself.