Uniondale, N.Y.—April 25

From 2014 to 2016 Christophe Ameeuw's European Equestrian Masters produced the Longines Masters of Los Angeles as the North American stop on its three-show Longines Masters tour (the other two shows are in Hong Kong and Paris). The competition, which hosts both five-star and two-star classes, took a year off in 2017 and returns to the United States on the opposite coast as the Longines Masters Of New York.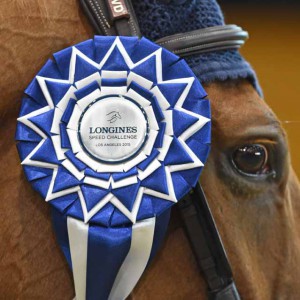 Important Links: Longines Masters Of New York website  / order of go and results  / live streaming  / All the Chronicle's coverage /
Where: Nassau Veterans Memorial Coliseum in Uniondale, New York, just west of New York City. Tickets are available here.
When: Thursday, April 26-Sunday April 29
Who: Ten top riders and 20 of their horses have flown over from Europe for the competition, and the five-star start list includes names like McLain Ward, Beezie Madden, Devin Ryan, Lauren Hough, Harrie Smolders, Peder Fredricson and Kevin Staut. You can see the list of five-star riders here. 
How to follow along: The Chronicle will be at the show with daily updates and behind-the-scenes photos and stories. You can watch the competition for free as well at http://www.eem.tv.