When: The first horse inspection, or jog, is on Wednesday, April 25. Dressage kicks off on Thursday, April 26, with the first ride at 9:30 a.m. The remaining pairs will finish their dressage on Friday, April 27, once again starting at 9:30 a.m. The draw order can be found here.
Cross-country day starts at 11 a.m. on Saturday, April 28, and riders leave the start box every 4 minutes. For straight show jumping fans, a three-star show jumping competition will be held in the Rolex stadium at 4:30 p.m.
The final day, Sunday, April 29, begins with the second horse inspection at 8:30 a.m. Riders will show jump in reverse order of merit, starting at 1 p.m. By about 3 p.m. there should be a winner, with an awards ceremony to follow.
You can find a full schedule of the weekend, complete with entertainment events, here.
Need someone to cheer for? Check out the Chronicle's picks for the weekend.
Where you can watch: You can watch live streaming on the USEF Network. A USEF membership is required, but they're running a fan membership promotion with the code LRK3DE. FEI TV will also have live and on demand coverage of the event, but that is a paid service.
How to follow along: The Chronicle is on site at the Kentucky Horse Park with three reporters to bring you everything you need to know at coth.com, so you don't have to miss a minute of the action. You can find all of our coverage from the week here.  You can also follow along on Instagram, Twitter and Facebook.
Who's here: You can keep up with the withdrawals here, but the one to watch is three-time winner Michael Jung, and he's looking for a four-peat with fischerRocana FST.
Three other non-North American-based foreign contenders are crossing the Atlantic this year. Australia's Chris Burton is bringing his 2016 Land Rover Burghley CCI**** (England) winner Nobilis 18 and hopes to knock Jung off the top spot. Polish rider Pawel Spisak will contest his first Kentucky with his 2016 Olympic mount Banderas, and though Great Britain's Oliver Townend withdrew Cooley SRS, he's still bringing Cooley Master Class and MHS King Joules. Townend won Burghley in 2017, so he wants to win in hopes of winning the Rolex Grand Slam.
Phillip Dutton, who was the 2017 Rolex/USEF National Four-Star champion with Mr. Medicott, has two mounts this year in I'm Sew Ready and Z. I'm Sew Ready finished 10th in Kentucky last year, and it's Z's four-star debut.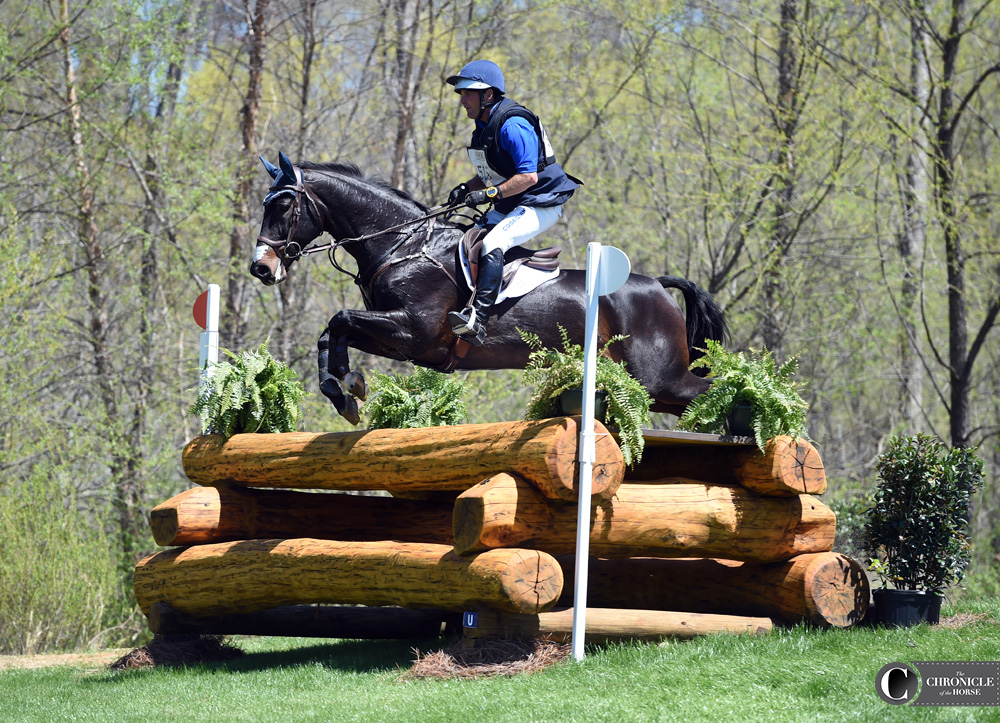 Buck Davidson has a full schedule with three horses entered: Carlevo, Park Trader and Copper Beech. Caroline Martin also has three on the start list: Pebbly Maximus, Spring Easy and The Apprentice. Lauren Kieffer has Landmark's Monte Carlo, Vermiculus and Veronica entered, but Veronica is cross-entered in the Mitsubishi Motors Badminton Horse Trials (England) for next week.
Want to get to know them better? Go behind the stall door with us to meet several entries.
• Hawley Bennett-Awad's Jollybo