Sixty-one rule change proposals will dominate the conversation at the U.S. Hunter Jumper Association Annual Meeting, which takes place Dec. 9-13 in Tampa, Florida. That's 21 fewer than last year.
Any rule change proposals that are approved by the USHJA board of directors at the meeting will go forward to the U.S. Equestrian Federation's Annual Meeting, and a vote there will ultimately determine the proposal's future.
The eye-catchers:
• A series of rule change proposals introduced by the National Hunter Committee would revive the old names of the green hunter sections, eg., pre-green, first year green, second year green. The rule changing the divisions to their current names went into effect December 2016.
"There has been a great deal of debate regarding the appropriate name for these sections," wrote the committee when describing their intent. "The National Hunter Committee wishes to submit this proposal for the purpose of discussion of the green hunter sections and whether they should be changed back to their original names."

• A rule change proposal outlines prohibited behavior that is contrary to horse welfare. The rule repeats many acts already illegal under GR839, which defines cruelty to and abuse of horse,  and some—such as banning riding an exhausted horse or excessive pressuring of a tired horse—that are not yet banned according to GR839.
• One proposal seeks to ban pulling shoes for under saddle classes, requiring that horses have "the same shoeing status" both over fences and in the hack.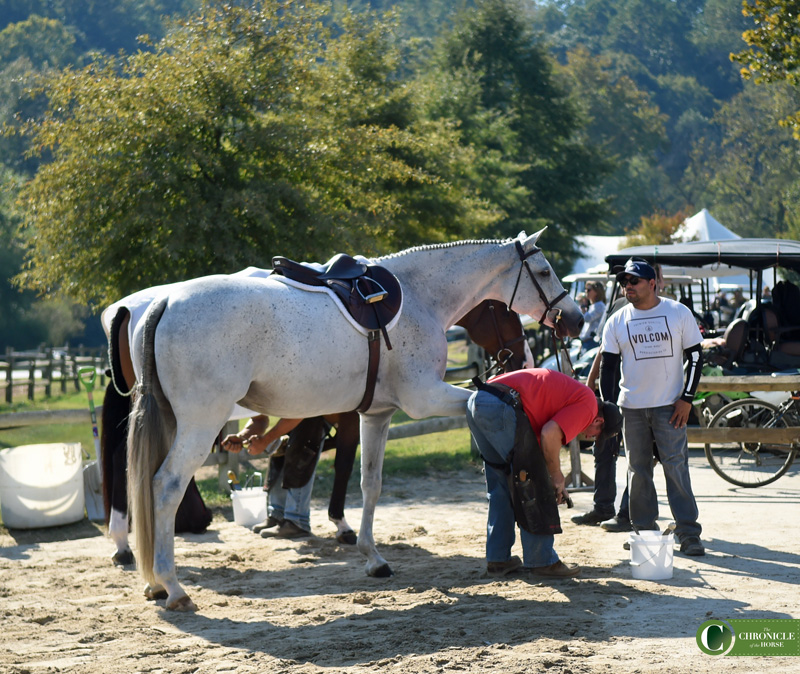 • A proposal would require a bridle, hackamore or bit with reins; right now no bridle is required.
• A rule change proposal seeks to require all equines at a competition be jogged for soundness between 7 a.m. and 9 a.m. in order to be eligible to compete that day. Horses would be jogged in front of both the steward and the show veterinarian. It also proposes that at least five horses of those jogged be randomly selected for drug testing.
"This rule is to ensure that all levels and disciplines at a USEF-rated horse show are sound to compete regardless of their discipline being hunter, jumper or equitation," read the intent.
Tack and Attire:
• Several rule change proposals aim to clarify how curb chains may be used, saying the chain must be constructed of loose links, lie flat against the jaw of the horse, and be free of twists, bars or wire. In addition, cable or metal tie downs would be prohibited on the showgrounds.
• One rule change proposal would limit coat colors to exclusively black, blue, green, gray or brown in equitation and hunter classes.
• One proposal would ban draw reins and German martingales from age restricted classes. Currently draw reins may not be used in classes with no prize money held at 1.20 meters and below. Five-year-old jumpers are less than 1.20 meters, and not all 6-year-old classes have prize money.
Measurement
• A proposal would get rid of the requirement to have separate stewards measure a horse or pony for its standard measurement card and the measurement card preceding the standard measurement card.
The intent is: "[The current] rule is a hardship on pony exhibitors. Many are not familiar with the rule. Often the steward in the prize list is not the one that actually works the show."
• A proposal would get rid of an exception to the measurement rule that allows junior hunters—but not ponies—to be measured on a sheet of "plywood in good condition."
• Another proposal would dictate that while being measured a horse's head should be in a normal/natural position, and the poll may be no lower than the withers. As the rule states now the poll should be on the same horizontal plane as the withers. The intent states that the steward/TD working group wanted to be more clear as to the normal/natural position of an animal's head for measurement.
Hunter Breeding:
• One proposal would clarify that hunter breeding classes are to be judged on athleticism, in addition to conformation, way of moving, quality, substance, soundness and suitability.
The intent states that the rule has been proposed "to clarify that hunter breeding classes should be judged on the ability to become or produce hunters."
• This hunter breeding proposal would get rid of the "one horse, one handler" rule at premier and national shows, which was passed last year and went into effect Dec. 1.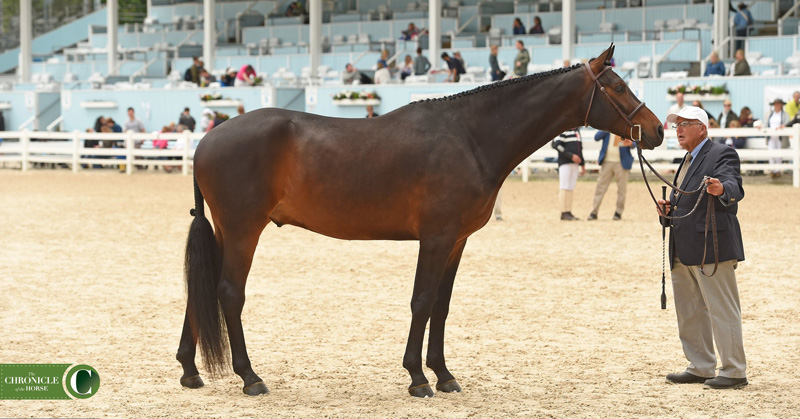 • This proposal would allow shows to hold two hunter breeding and pony hunter breeding divisions.
Until recently shows were allowed to hold two separate hunter breeding divisions on different days.
"The implementation of double judging allows for more judging opportunities and more competition options for young horses/ponies at any given competition, and also increases the opportunity for horse show managers to bring in revenue and incentivize them to hold hunter breeding classes at their horse shows," reads the intent of the proposal. "The main goal of this proposed change would be to increase the number of entries in the hunter breeding/pony hunter breeding divisions."
At The Horse Show:
• A series of rule change proposals seek to ban cell phones, iPods and "other distracting devices" with or without ear buds while mounted in schooling areas. Violators would receive a verbal warning recorded in the steward's report.
Right now the use of any device with ear buds is prohibited in schooling areas.
• A proposal would modify language about falls to match that of the Fédération Equestre Internationale, preventing someone from competing if they fall when in the ring.
• A proposal would prohibit riders competing in FEI classes held at "high performance standard" (eg. 1.45 meters to 1.60 meters) offering $25,000 or more in prize money from also competing in the lowest height of junior, amateur-owner or amateur jumpers at the same show.
• Several rule change proposals would require that at least one of the required qualified medical personnel must be a paramedic at premier rated and/or jumper level 5 competitions. The stated intent is to improve rider safety in emergency situations.
• This rule would require competition management to receive a written copy of the accident preparedness plan and isolation protocol for horses prior to the commencement of duties.
• Several proposals would require prize lists to print whether an ambulance will be on-site, number of qualified medical personnel available during the competition and their applicable licenses, mileage to nearest hospital with emergency care, and mileage to nearest Level 1 trauma center.
• This proposal would require owners/trainers to post emergency contact information on every occupied stall at a competition, including the name of the horse, person responsible and phone number.
• This rule would regulate the use of motorized devices such as segways, hover boards and motorized scooters at horse shows by limiting them to paths and roads open to motorized vehicles.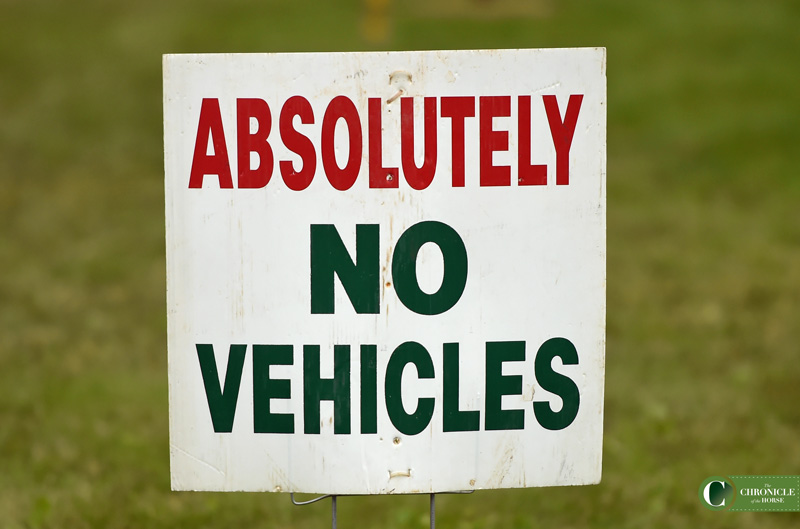 Licensed Officials
• New rule change proposals seek to accommodate a new license level for course designers building at regional II and I competitions. This rule change would have an effective date of 12/1/20 to allow additional individuals to be trained and certified.
• A new proposal would help clarify and guide course designers to construct safe and positive courses for age restricted jumper classes.
• A proposal requires the senior steward to check that the various schooling areas of the show have appropriate supervision.
• Another proposed rule change would allow a C1 steward to act as a certified schooling supervisor without being subject to GR 1040,  which prohibits an official at a competition from charging or receiving direct financial benefit from tutoring an apprentice at the same competition.
• This rule would empower and encourage USEF officials to discipline a competitor, trainer or owner for excessive or abusive action against a horse at a competition.
• This rule change seeks to assist stewards and technical delegates as to the meaning of GR1034. It intends to provide guidance as to the meaning of "safeguarding the welfare of the horse by including examples that may indicate abuse. Additionally, this rule change provides some information of how stewards and TDs are expected to ensure that the interest of competitors, other licensed officials and competition management are protected. Finally, this rule change reminds stewards and TDs that all potential rule violations must be reported to the USEF, even if the event does not immediately warrant a charge, in the opinion of the licensed official.
• This rule would impose additional restrictions on certified jumper schooling supervisors, giving them the same restrictions as stewards at shows. According to the proposal a CJSS would not be allowed to train horses or accept money for other services from anyone at the competition for other work.
Procedural:
• Several rule change proposals would get rid of the requirement for standalone hunter derbies to go through the arduous process to get "special competition status." Standalone derbies must follow all standards and mileage rules of premier-rated hunter competitions.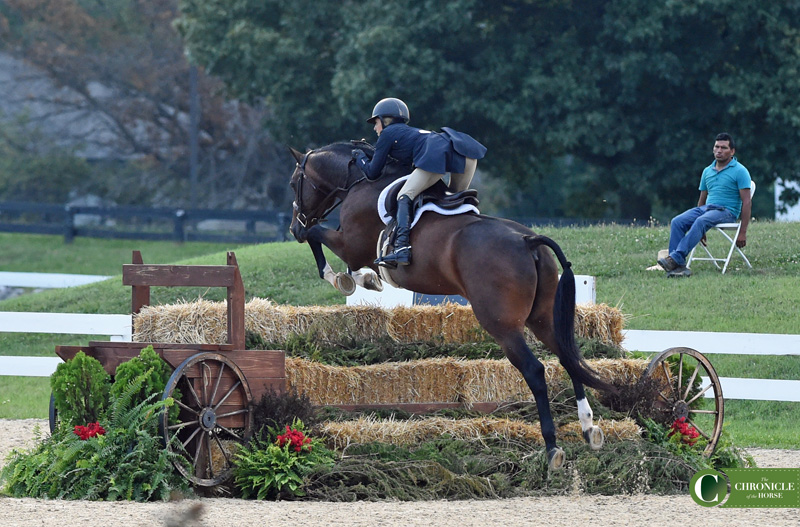 • A proposal seeks to change the national standard for grand prix classes to 1.45-1.50 meters, from 1.40-1.50 meters. This rule was proposed because another standard, the American standard, mandates fences at 1.40-1.45 meters.
• One proposal would require riders in amateur-owner jumper divisions to be listed as the owner or co-owner of a horse or entity that owns the horse on the USEF horse recording. Currently there's no way to check if riders in the amateur-owner classes own the horse they are riding or are a family member of the owner.
• A proposal would change the titles of amateur-owner, junior and amateur jumper classes from a "1.40/1.45-m junior" class to a "high junior" class, a "1.30/1.35-m amateur-owner" class to a "medium amateur-owner" class and so on.
• This rule change proposal is the first step in a process to align the competition standards rules with the current environment in an effort to better define the requirements associated with the various competition ratings, thereby providing a consistent experience for exhibitors at each level of competition rating.
• This rule change proposal would more clearly define the specific standards required for hunter/jumper or hunter/jumper licensed competitions and would remove any confusion due to ambiguity.
• This proposal affects those who have received suspensions and bans from the FEI and from the U.S. Center For SafeSport. Individuals suspended by the FEI will not be permitted to participate at licensed competition in any manner, including as a spectator. For temporary suspensions imposed by the U.S. Center For SafeSport, sanctions will only be imposed on the individual listed. All final and non-appealable suspensions and bans will be imposed on the listed individual, all horses completely or in-part owned, and all businesses within which the listed individual appears to have an ownership interest.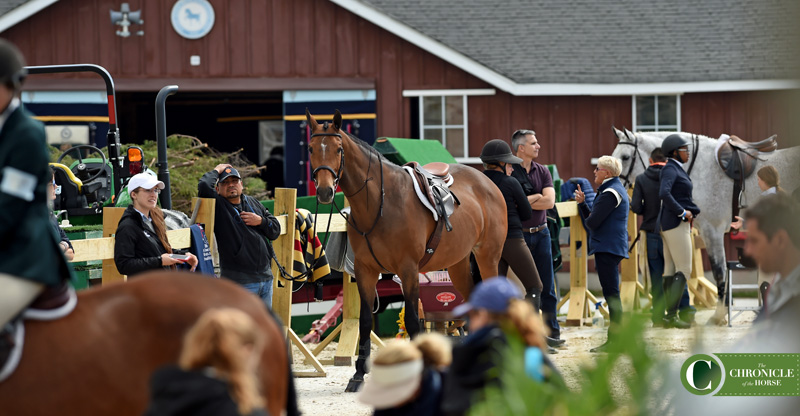 • This rule change proposal seeks to answer questions and clarify the various review and appeal rights under the rules. In an effort to ensure uniformity and clarity in all references, this rule change proposes the more appropriate designation of procedural review in instances where the Hearing Committee is simply ensuring all procedural requirements, such as timeliness, where appropriate followed and rules were applied.
• This rule change proposal deals with permanent bans from the USEF. It intends to clarify GR704.3, which prohibits the spouse or companion of a suspended person from signing entry blanks of customers of a suspended person. This rule is not intended to cover instances where the spouse or companion of the suspended person is the parent or legal guardian of a minor child.
Also, individuals permanently banned under SafeSport would be prohibited from coaching or training participants at least 30 days prior to and after a licensed competition. This rule is intended to protect victims who have come forward from the perception that the banned individual is participating in the sport in every aspect other than simply attending competitions.
Want to check out all the rule change proposals affecting USHJA members? Read them all here. Also stay tuned to coth.com for more news from the USHJA convention and check out the Jan. 14 issue of the magazine for analysis from the meeting.