THE COMPETITION DATES: Aug. 3-4, 6-7
MEDAL DAYS: Individual—Wednesday, Aug. 4
Team—Saturday, Aug. 7
THE VENUE: Equestrian Park in Setagaya City, Tokyo
HOW TO WATCH: NBC Olympic Livestream (all times Eastern)
• Individual qualifier: 6 a.m. Aug. 3 with televised highlights at 3:15 p.m. on NBC Sports
• Individual finals and medals: 6 a.m. Aug. 4 with televised highlights at 11:45 p.m.  on NBC Sports
• Team qualifier: 6 a.m. Aug. 6 with televised highlights at 2:45 p.m. on NBC Sports
• Team finals and medals: 6 a.m. Aug. 7 with televised highlights at 11:30 a.m. on NBC Sports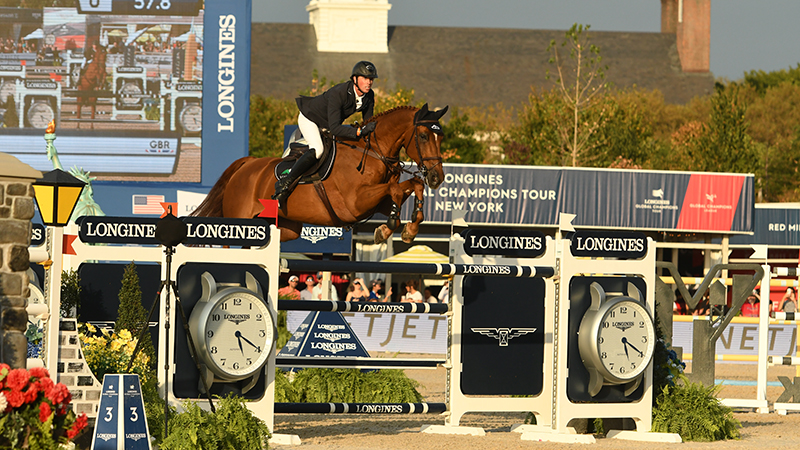 HOW INDIVIDUAL MEDALS ARE DECIDED: Unlike in dressage and eventing, show jumpers will vie for individual glory before team medals. After a horse inspection and training session, their week begins with all 75 riders completing an individual qualifier round Aug. 3. The individual qualifier doesn't include a jump-off.
The next day, Aug. 4, the top 30 riders from the individual qualifier ride for medals in the individual final, which will include a jump-off against the clock in case of a tie.
All athletes will start on 0 penalties for the final and run in reverse order of placing from the qualifying day's results. The rider with the fastest jump-off round will be the gold medalist.
HOW TEAM MEDALS ARE DECIDED: After a rest day and second horse inspection, competitors return Aug. 6 for the team qualifier, which includes 20 teams. This year, teams have only three members and will not be allowed a drop score. One substitution per team is permitted; it can take place only between the end of the team qualifier and up to two hours before the start of the team final. No penalties are levied for substitution. Each team starts the final on 0 penalties.
Riders who do not start, or who withdraw, retire or are eliminated from the team qualifier won't receive a score. If a team only finishes with two athletes, its final placing will be determined by penalties earned by those two riders, but it will finish behind all teams in which all three pairs completed the qualifier. If only one athlete completes the qualifier, that person's team will be eliminated. If any team has a horse or rider disqualified, the entire team is then disqualified from the rest of the competition.
The top 10 countries from the team qualifier, including any tied for 10th, will advance to the team final on Aug. 7.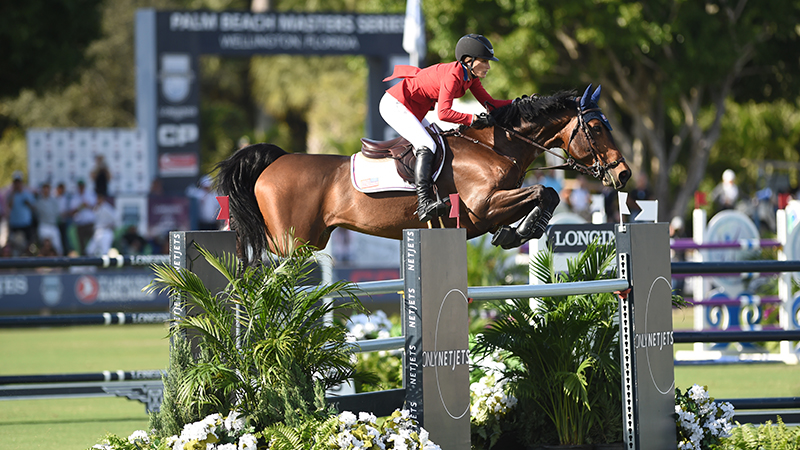 Teams again start this phase on 0 penalties, and the team with the combined best score of all three riders will win. The team final also may include a jump-off against the clock, if needed to break a tie. If necessary, teams tied for first, second or third place may jump off to determine medals. However, a team jumping off for a lower medal placing cannot improve its medal standing in a jump-off so, for example, if a team tied for third scores better than a team tied for first in a jump-off, it still cannot move up any additional placings.
ALSO NOTABLE: Each track can have obstacles set between 1.40 and 1.65 meters in height.
---
This article ran in The Chronicle of the Horse in our July 19 – August 2, 2021 issue.

Subscribers may choose online access to a digital version or a print subscription or both, and they will also receive our lifestyle publication, Untacked. Or you can purchase a single issue or subscribe on a mobile device through our app The Chronicle of the Horse LLC.
If you're just following COTH online, you're missing so much great unique content. Each print issue of the Chronicle is full of in-depth competition news, fascinating features, probing looks at issues within the sports of hunter/jumper, eventing and dressage, and stunning photography.