THE COMPETITION DATES: July 30 (July 29 in the U.S.)-Aug. 2
MEDAL DAY: Team and individual—Monday, Aug. 2
HOW TO WATCH: NBC Olympics Livestream (all times Eastern)
• Dressage: Session 1 starts 7:30 p.m. Thursday; Session 2 starts 4:30 a.m. Friday and Session 3 starts 7:30 p.m. Friday; televised highlights at 1:30 p.m. Saturday on NBC Sports. (Dressage ride times, listed in Japanese Standard Time, can be found here.)
• Cross-Country: 6:45 p.m. Saturday or televised highlights at 1:30 p.m. Sunday and midnight Monday on NBC Sports.
• Show Jumping: 4 a.m. Monday or televised highlights at 2 p.m. Monday on NBC Sports.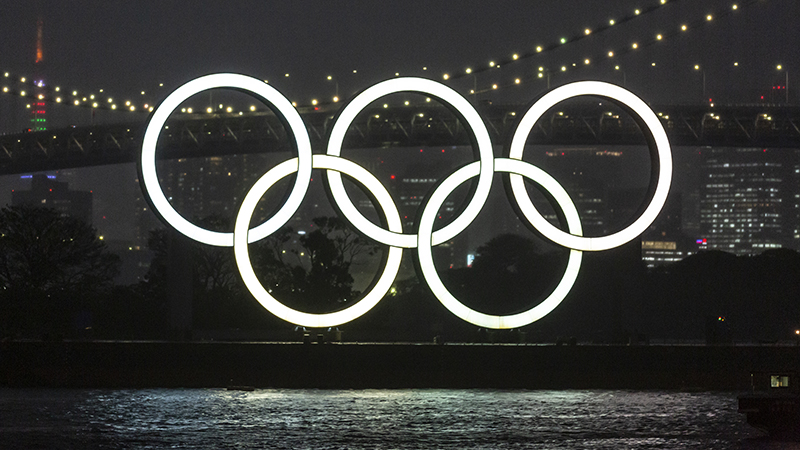 THE VENUES: Dressage and show jumping will take place at Equestrian Park in Setagaya City, Tokyo. Cross-country will run at the Sea Forest Park in Koto City, Tokyo.
HOW TEAM MEDALS ARE DECIDED: After the first horse inspection, all 65 eventing competitors—team and individual riders—will complete the Olympic Games 5* B dressage test on either July 30 or July 31 (July 29 or 30 in the U.S.).
All riders then go on to the cross-country on Aug. 1 (July 31 in the U.S.). Those who complete that phase must pass a second horse inspection on Aug. 2, then they advance to the team show jumping round to determine the medals. (Individual athletes also must complete the team show jumping round to qualify for the individual final.)
If any pair doesn't start or complete a phase, the team will receive 100 penalties (for dressage and show jumping) or 200 penalties (for cross-country).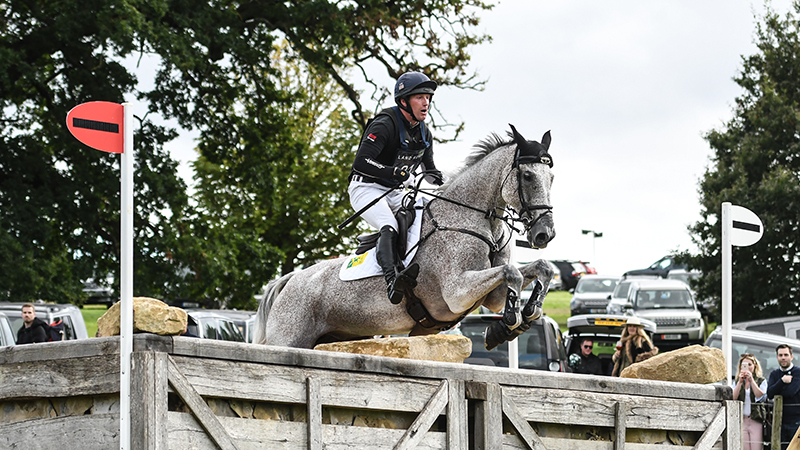 NEW FOR THIS OLYMPIC GAMES: Each of the 15 teams are allowed three riders, and there will be no drop score.
If a team rider is eliminated during the dressage or cross-country phase for technical reasons (such as errors of course or accumulation of jumping refusals, for example) the team will incur the penalty points listed above, and has the option to either let that rider continue on to the next phase or substitute in the reserve pair.
The reserve pair also may be substituted in for medical or veterinary reasons in any of the three phases. The substitution will incur a 20-point penalty for the team, and only one substitution will be allowed per team.
Substitutions aren't allowed if a pair is eliminated for dangerous riding or abuse of horse. Substitutions are permitted if a horse is eliminated because of lameness or a fall. (If the substitution takes place up to two hours before dressage, including if it happens because a team horse doesn't pass the first jog, no penalty is levied.)
The team with the lowest score after the show jumping round will earn gold.
HOW INDIVIDUAL MEDALS ARE DECIDED: The 25 best pairs after all three phases of the team competition will go forward to a second show jumping round to determine individual medals. The second round will take place immediately after the team show jumping phase. Riders will jump in reverse order of placing from the team competition.
The individual show jumping track must be shorter than the team track: It will include a maximum of 12 jumping efforts, compared to the team round's 16. But the fences can be 5 centimeters higher—up to 1.30 meters.
The winning rider will be the one with the lowest overall score after the individual show jumping round.
Medals for team and individual winners will be awarded after the conclusion of the individual show jumping.
ALSO NOTABLE: The cross-country track was shortened due to projected heat in Tokyo. It now runs across 4,420 meters, with an optimum time of 7 minutes 45 seconds, and has 38 jumping efforts.
---
This article ran in The Chronicle of the Horse in our July 19 – August 2, 2021 issue.

Subscribers may choose online access to a digital version or a print subscription or both, and they will also receive our lifestyle publication, Untacked. Or you can purchase a single issue or subscribe on a mobile device through our app The Chronicle of the Horse LLC.
If you're just following COTH online, you're missing so much great unique content. Each print issue of the Chronicle is full of in-depth competition news, fascinating features, probing looks at issues within the sports of hunter/jumper, eventing and dressage, and stunning photography.