Dressage is the first equestrian discipline to take place at the Tokyo Olympic Games, beginning with the horse inspection on July 23. Read on for all you need to know as the competition officially kicks off.
THE COMPETITION DATES: July 24-25, 27-28
MEDAL DAYS: Team—Tuesday, July 27
Individual—Wednesday, July 28
THE VENUE: Equestrian Park in Setagaya City, Tokyo
HOW TO WATCH: NBC Olympic Livestream (all times Eastern)
• Grand Prix: 4 a.m. Saturday and Sunday or televised highlights at 1 p.m. Saturday and 1:30 p.m. Sunday on NBC Sports.
Ride times have been announced for this phase. The U.S. team members will ride at the following times, or see a complete order of go here:
• 8:15 a.m. Saturday—Sabine Schut-Kery & Sanceo, Group C
• 5:21 a.m. Sunday—Adrienne Lyle & Salvino, Group D
• 8:43 a.m. Sunday—Steffen Peters & Suppenkasper, Group F
• Grand Prix Special and team medals: 4 a.m. July 27 or televised highlights at noon on NBC Sports.
• Grand Prix freestyle and individual medals: 4:30 a.m. July 28 or televised highlights at 3:45 p.m. on NBC Sports.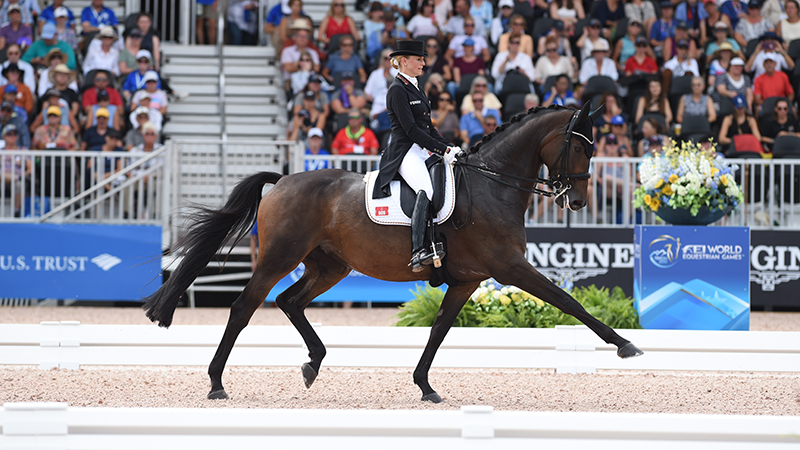 HOW TEAM MEDALS ARE DECIDED: All 60 dressage competitors—those on teams and those competing as individuals—will complete the Grand Prix test on either Saturday, July 24, or Sunday, July 25.
For the Grand Prix, riders compete in six groups, with three groups riding on the first day and the remaining three groups on the second day. The groups are based on the FEI World Ranking List as of the date of definite entries, each similarly weighted between higher- and lower-ranking riders.
No more than 15 teams will start the Grand Prix. Each team is allowed three riders, and there isn't a drop score.
Based on scores from the Grand Prix, the top eight teams—including teams tied for eighth—go forward to the Special on July 27. (No individuals will ride the Special.)
Team medals are awarded based on Grand Prix Special scores only; the Grand Prix is used solely as a team and individual qualifying and ranking test. The winning team is the one with the highest number of points after all three Special scores are added.
Teams may substitute in their reserve horse-and-rider pair—after the Grand Prix and up to two hours before the Special—if one of the previous three pairs can't compete due to veterinary or medical reasons. No penalties are levied for substitutions in dressage, but the substitute horse-and-ride pair cannot contest the freestyle. (Because U.S. reserve pair Nick Wagman and Don John withdrew before the first jog, this will not be an option for the U.S. team.)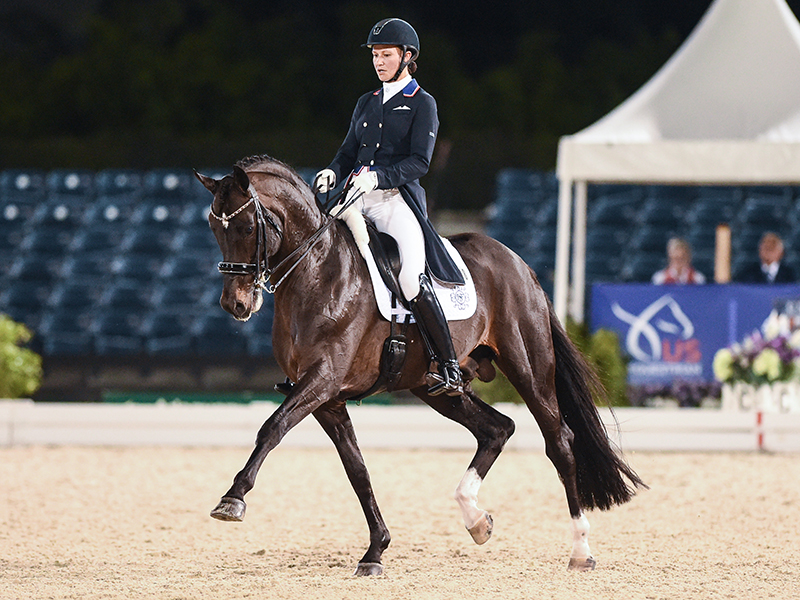 HOW INDIVIDUAL MEDALS ARE DECIDED: The top 18 riders—the top two from each of the six groups, plus the six with the next-highest scores—from the Grand Prix test qualify for the Grand Prix freestyle on July 28 to vie for individual medals, which are again based on scores from that single test. Horses qualifying for the freestyle must pass a second horse inspection. Once again, the highest score wins.
ALSO NOTABLE: The Grand Prix Special will be performed to music at this Games for the first time ever. Riders choose their own music, but the music—including how well it matches the horses and if they stay with it— won't be judged.
---
This article ran in The Chronicle of the Horse in our July 19 – August 2, 2021 issue.

Subscribers may choose online access to a digital version or a print subscription or both, and they will also receive our lifestyle publication, Untacked. Or you can purchase a single issue or subscribe on a mobile device through our app The Chronicle of the Horse LLC.
If you're just following COTH online, you're missing so much great unique content. Each print issue of the Chronicle is full of in-depth competition news, fascinating features, probing looks at issues within the sports of hunter/jumper, eventing and dressage, and stunning photography.