The 2021 Dover Saddlery/USEF Hunter Seat Medal Final kicks off this morning, with the first competitor of stepping foot in the ring at 7 a.m. It is estimated that the final round will start at 4 p.m.
Tom Brennan, Emil Spadone and Geoff Teall are judging the class of 223 competitors and they designed the course.  The Chronicle will be reviving our much beloved ringside blogging this year, and you can follow along here. It's a long day with lots of information, so scroll down for helpful hints, the course map and course description and the order of go.
The Course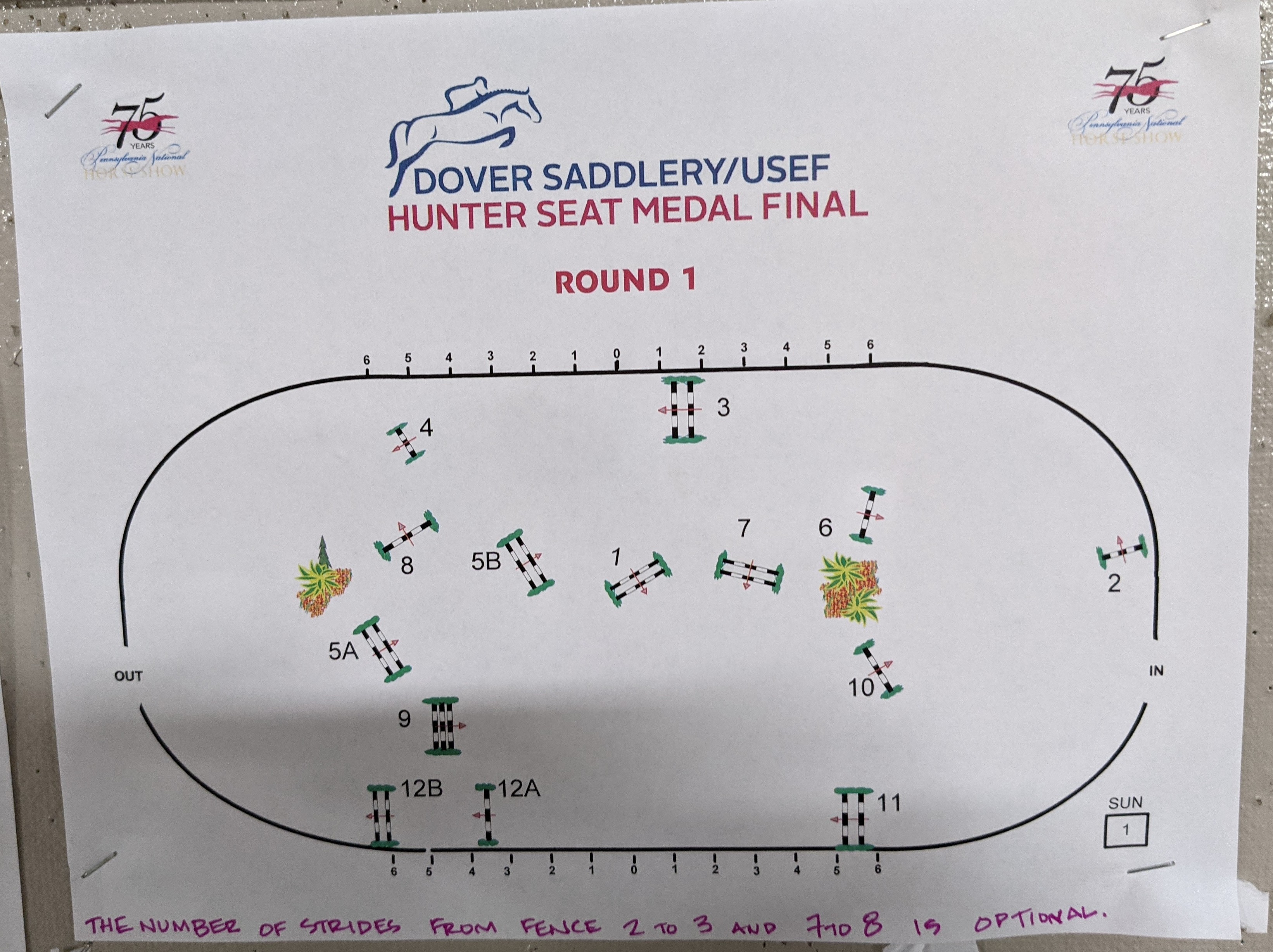 In a change in tradition, fences are numbered this year with a discreet pine signs off to the side. It is a flowing course of natural looking fences, with lots of continuous bending lines. Riders will have a hard time catching a break in this course.
Riders start off with a oxer heading towards the in-gate and make a turn to an airy natural vertical at the end of the ring. From there, they will continue onto a bending line to a gray oxer by the judges. In a judges' note, the number of strides from fence 2 and fence 3 is optional.  After fence 3, they continue to a skinny upright gate with no ground line in four strides. Then they canter off the left lead to an oxer-to-oxer diagonal in-and-out to a bending line to a vertical  in five strides. After the vertical, they turn left to a Swedish over, and then loop right to the Dover Saddlery vertical. In another judges' note, the number of strides from those two fences, 7 and 8, is optional. After going through the end of the ring, riders jump a triple bar off the left lead to a long ride bending to a vertical. Then taking a breath, they loop right to the final line—an outside line of an oxer then six strides to an  in-and-out. Riders then exit the ring.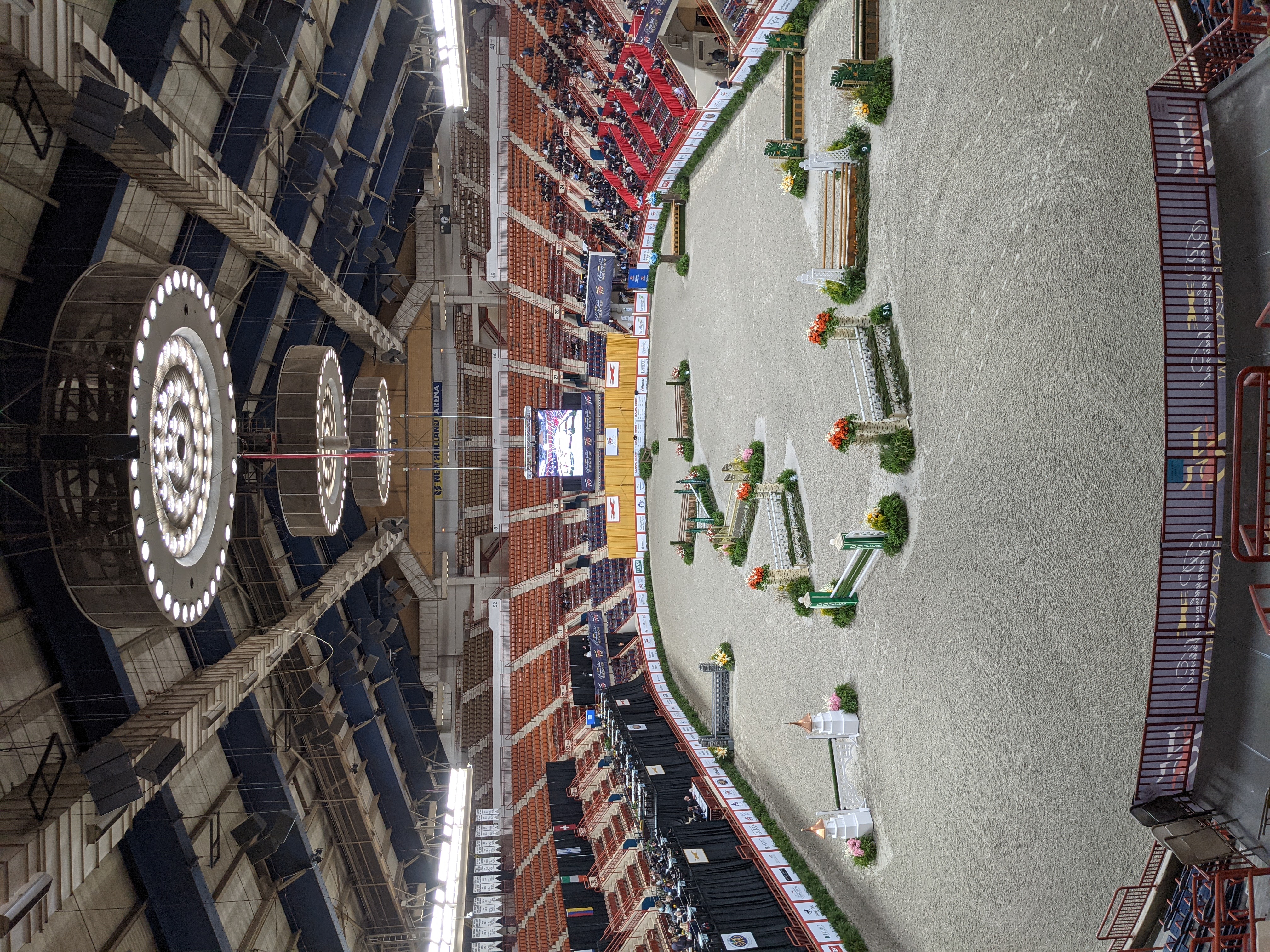 See full results here. Want more Pennsylvania National? The Chronicle will be on the scene through grand prix night bringing you photos and stories. Plus see more analysis from the Pennsylvania National in the Nov. 8 issue of The Chronicle of the Horse magazine.