The ASPCA Maclay Championship kicks off at 7:00 a.m. on Sunday, Nov. 7 at the Kentucky Horse Park's Alltech Arena in Lexington.
Round 1 has 178 riders on the order of go. The schedule estimates the flat phase, which will include a minimum of 25 riders, will start time at 4:30 p.m.  The second round of jumping will run immediately after that.
Archie Cox and Keri Kampsen will be judging the Maclay, and they also designed the course.
The Chronicle will be ringside blogging and you can find our commentary here.
Other useful links and information: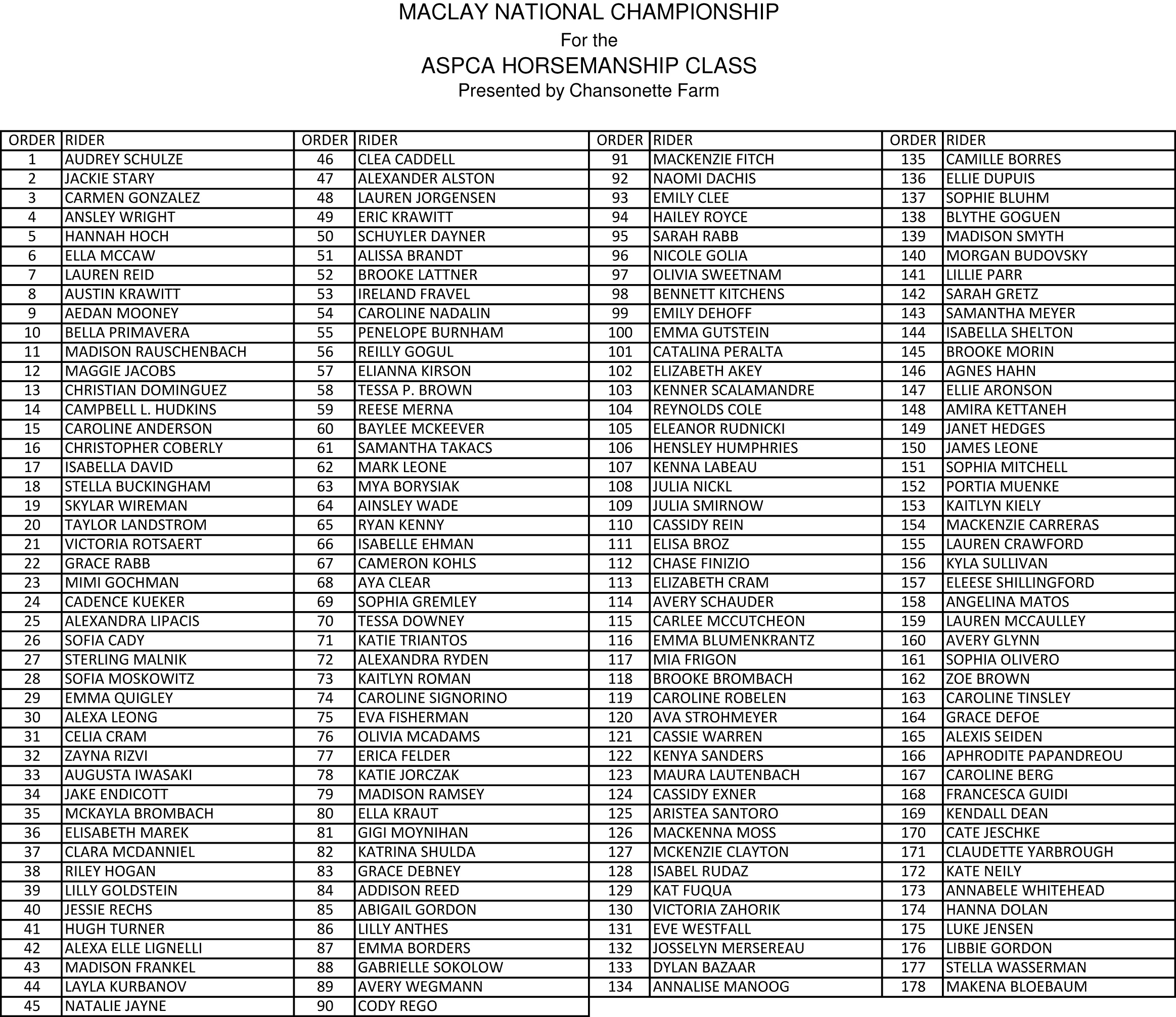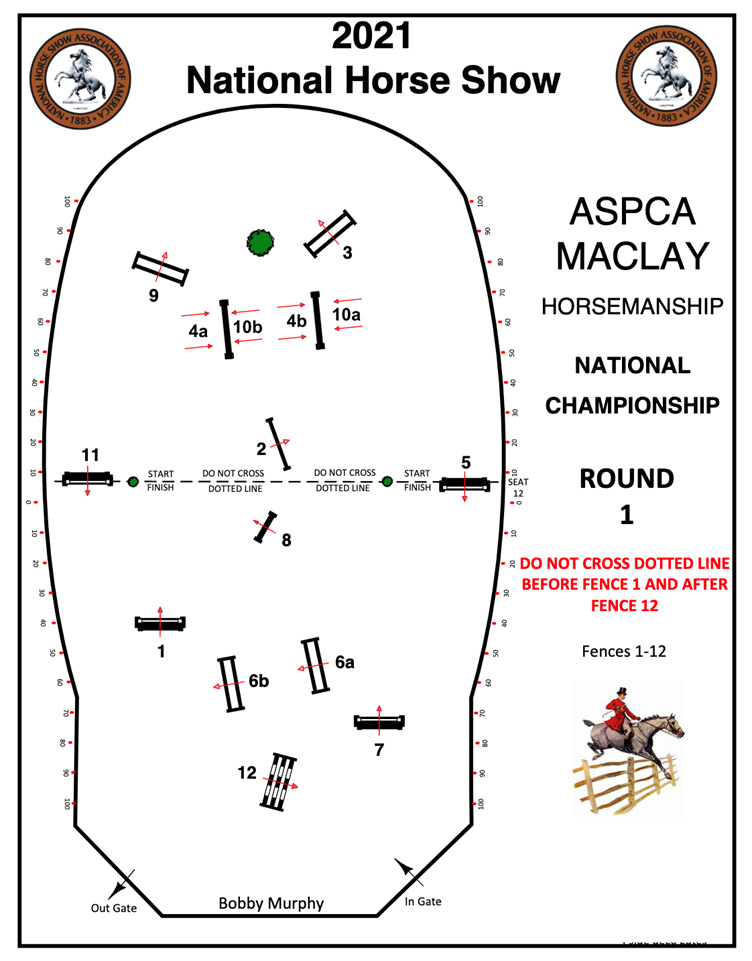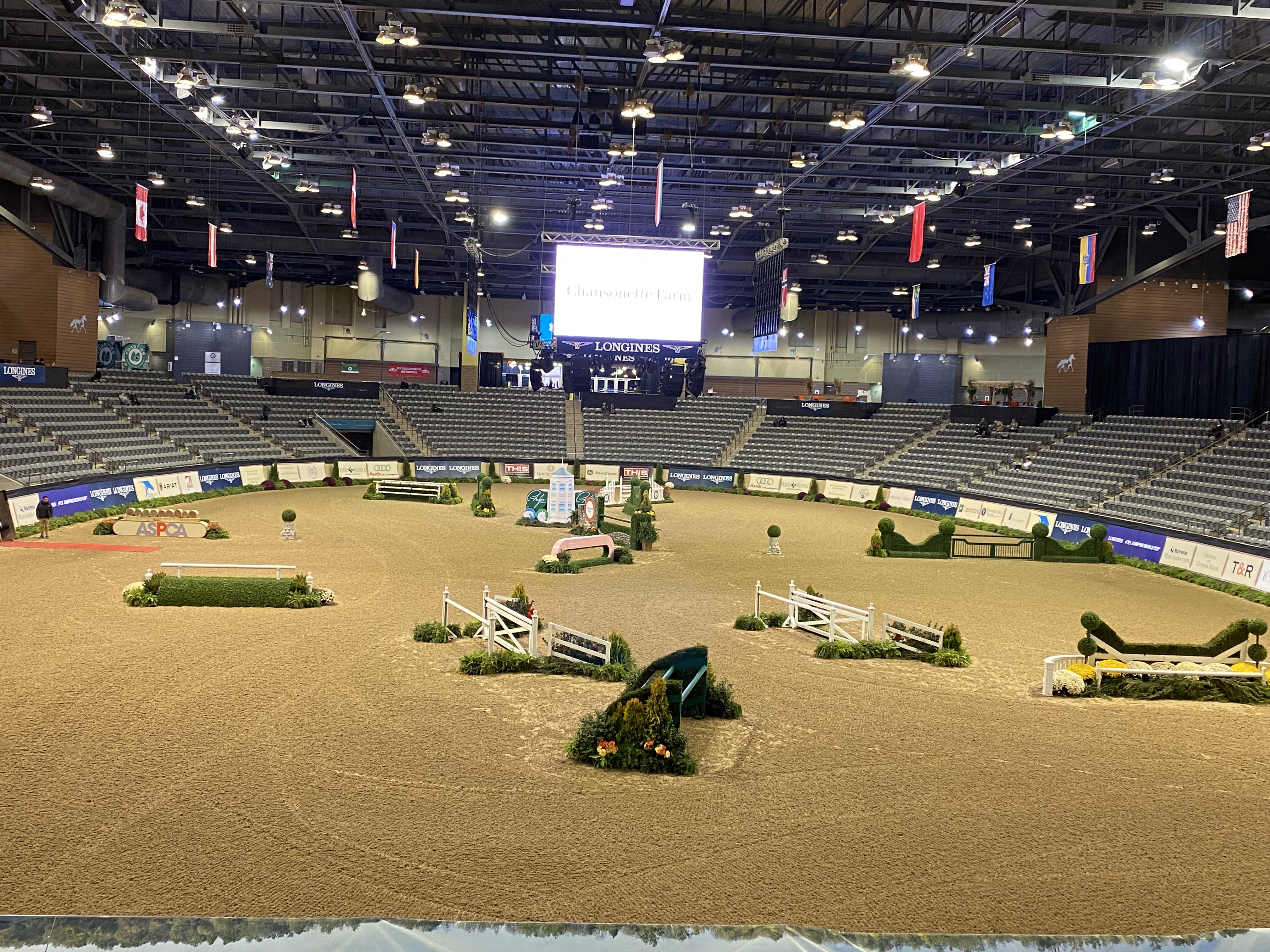 Each jump in the course is absolutely beautiful. The fences were designed by Bobby Murphy. There are few wings on any of the jumps; they're mostly freestanding. There's a dotted line across the middle of the ring with instructions not to cross it before the first fence or after the last.
The course starts over a hogsback away from the gate, bending line to a hedge with a rail over it in five stides. Riders continue on a bending line in six strides to a white National Horse show branded oxer heading into the corner. Then riders loop left and head straight across the ring to a one-stride in-and-out of hedges, then continue on a bending line to a green gate with big beautiful hedges for wings in five. Riders bend right to an airy oxer-to-oxer in-and-out in either five or six strides then can take a small breath going though the end of the ring. They then jump a Clip My Horse-branded hedge, which is fence 7. Riders continue in five strides to a pink freestanding wall in the middle of the ring, then bending right to a birch oxer in seven. Riders continue though the end of the ring, jumping the one-stride in-and-out of hedges in the other direction. Then they bend left to the ASPCA woodpile in five strides. They finish over a triple bar headed toward the in-gate.