The Dover Saddlery/USEF Medal Final kicks off tomorrow, Oct. 10. For the first time in its 70-year history, the Medal Final will take place at the Tryon International Equestrian Center in Mill Spring, North Carolina, beginning at 8:15 a.m. The second round and test take place on Sunday, Oct. 11 at 9 a.m.
Two hundred and six riders will be aiming at one of the most prestigious equitation titles in the country. Ralph Caristo and Rachel Kennedy will be judging, and they also designed the course along with Steve Stephens. (see below)
Other useful links and information:
• You can see an order of go here.
• The competition will take place in the Blue Ridge Arena, which is a covered ring.
• You can watch the live feed via Horse And Country TV on USEF Network. (USEF Network is free for USEF members.)
• Don't forget to follow the Chronicle on Facebook, Twitter and Instagram @Chronofhorse
• We will have full in-depth analysis of the competition in the Nov. 9 issue of the magazine.
Second round: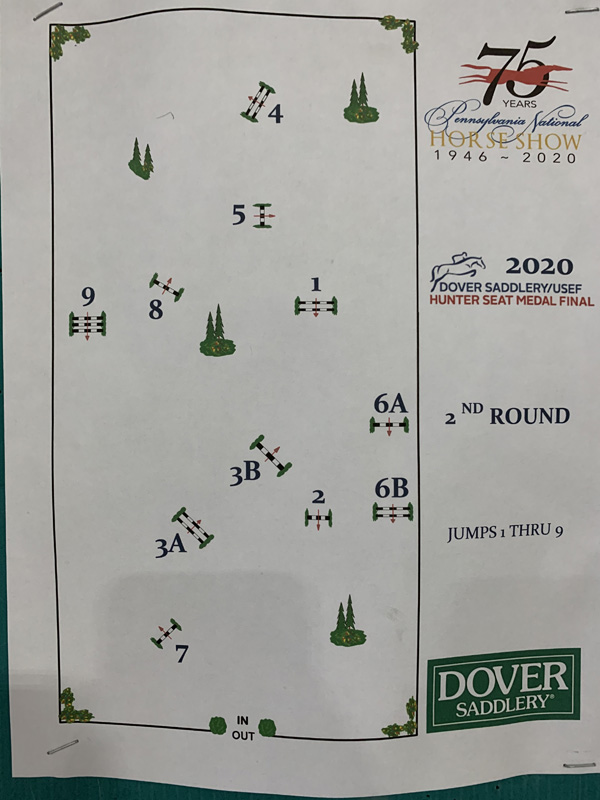 First round: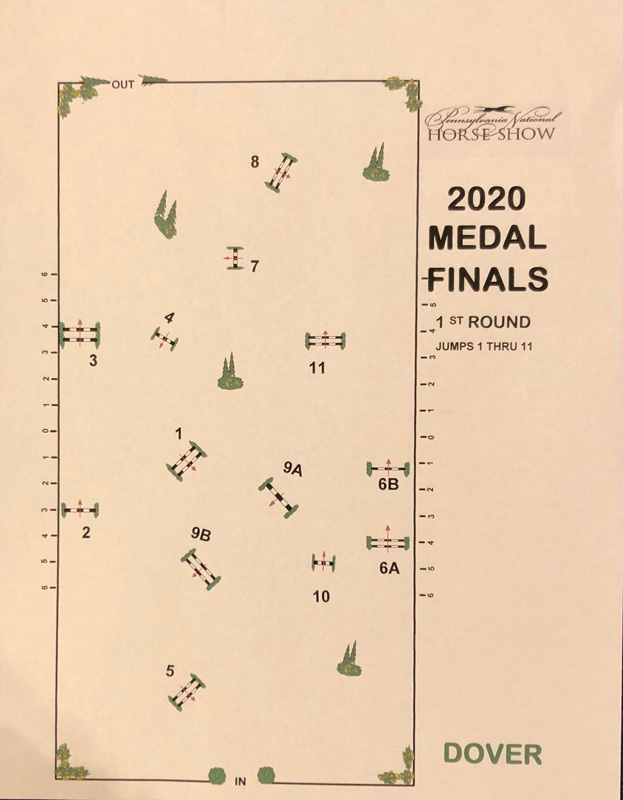 The course starts over a long run to a single oxer with plenty of fill off the left lead. After riding through the corner competitors jump the outside line away from the gate, an airy vertical with Dover standards and no ground line to an oxer in four strides. Riders turn back through the corner to Fence 4, a natural looking post-and-rail with no standards, then ride through the corner to an oxer at the end of the ring. Fence 6AB is a one-stride in and out set on the rail, then riders go in a broken line to a skinny vertical with no ground line in seven or eight strides. Riders turn right to an airy Swedish oxer, then have a long broken line to a two-stride birch in-and-out, labeled 9AB. Riders then go through a corner to the final five-stride line, an airy vertical to an oxer.