Colleen Loach was named this week to Canada's eventing team for the upcoming FEI World Eventing Championships, a goal she spent much of her year pursuing. But between the qualifying runs, fitness work and dressage schools, she made time to try out other sports with her top two horses, Vermont and FE Golden Eye.
While Vermont was tapped as her horse for the world championships, "Goldie" also earned quite a consolation prize: On July 31, he and Loach won the $50,000 modified grand prix at International Bromont (Quebec), the day before the Canadian team was announced.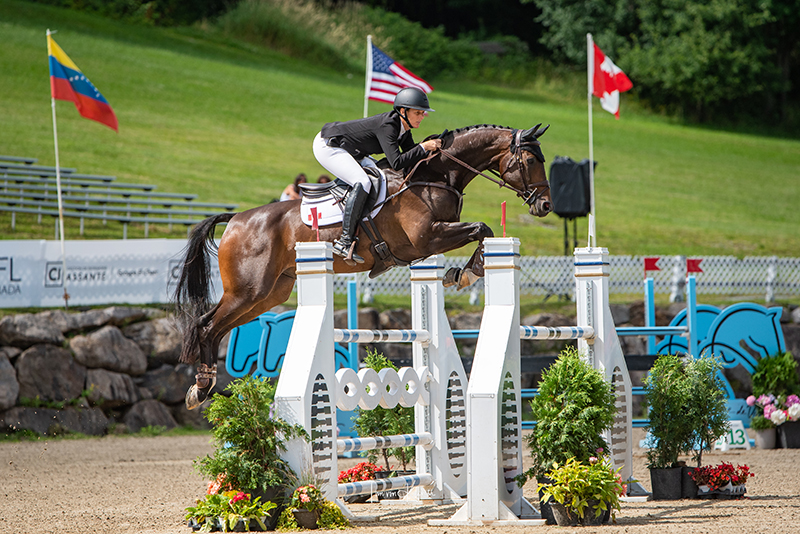 Imported as a 4-year-old by Clayton Fredericks, Goldie caught Loach's eye while she was working for Fredericks in Ocala, Florida. She brought on Peter Barry, Amanda Bernhard and her mother, Maureen Lemay, as co-owners.
The pair competed at the 2019 Pan American Games (Peru), earning a team bronze medal. They've been competing at advanced since 2020, most recently completing the Tryon CCI4*-L (North Carolina) in May.
Loach started playing in the jumper ring during the pandemic in 2020, starting at the 1.30-meter level. She's since competed to the 1.45-meter level.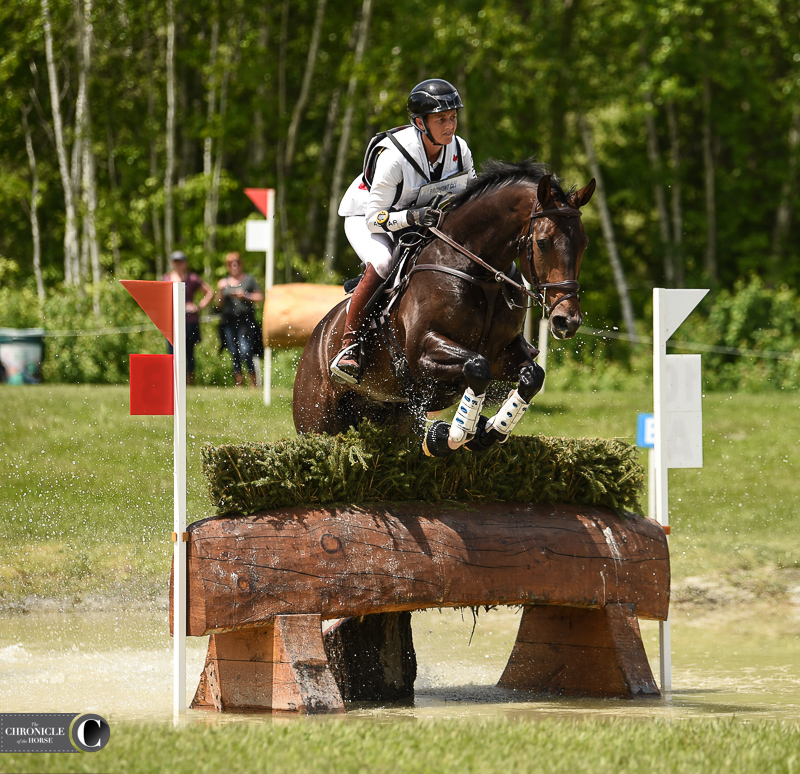 "I brought him to Bromont, and he was on fire," she said. "You couldn't make him touch a rail. He kept getting better and better and jumping higher and higher.
"It felt great [to win], especially being in Bromont" she added. "It's my hometown venue, and I always love competing there. It's a great atmosphere, and family and friends can come watch, which is always encouraging."
Earlier in the day, the easygoing gelding also gave a lesson to Loach's niece, Mallika Loach.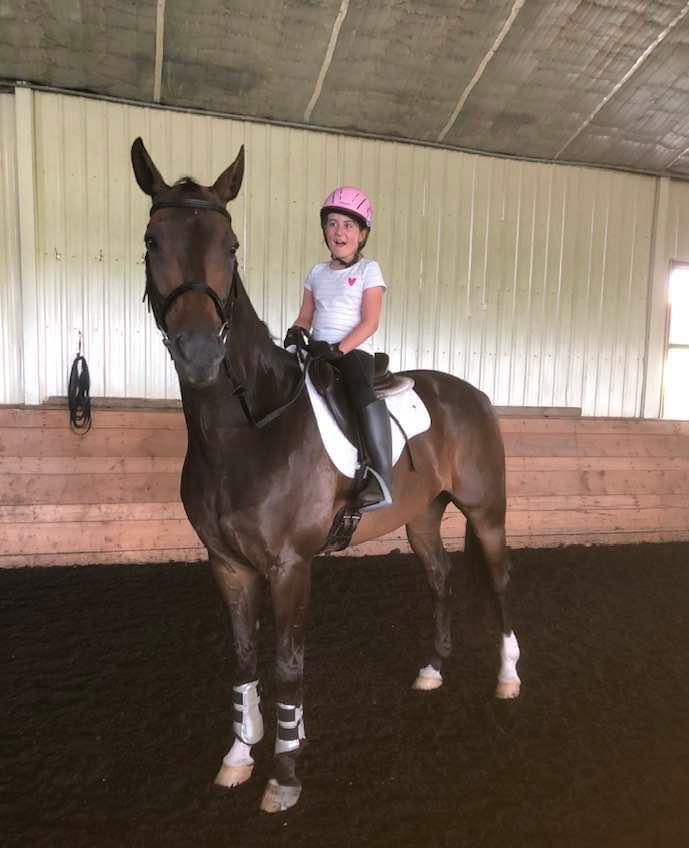 "I told her I'd give her a riding lesson, and she chose Goldie," she said. "He's so kind and quiet. I don't have to worry about him. She trotted a little bit, but she found him a bit bouncy at the trot. We've used him for lessons with young kids before. I taught an 11-year-old, and she had a full flat lesson on him. He's just the kindest, sweetest horse, and he's very intelligent."
Colleen, 39, Dunham, Quebec, has been getting help from her longtime friend and show jumper, Laurie Bucci, but she also credits work with Richard Picken, David O'Connor and Phillip Dutton for her riding and horsemanship.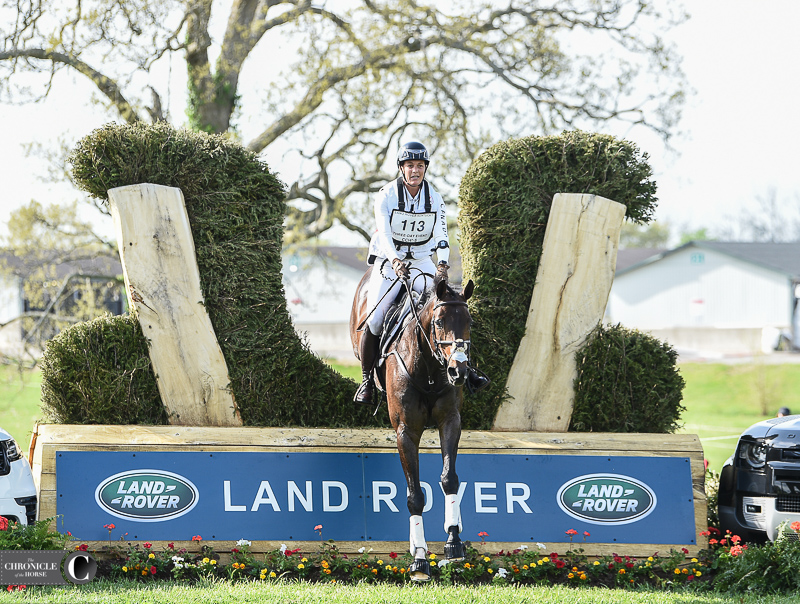 "Goldie seems to be in his element at the jumper shows," she said. "He's really happy. I think it's really where he wants to be. He just does it so easily and so naturally. It's really what he was bred for. His father was Goldfever, Ludger Beerbaum's jumping stallion, and his mare line is the Contendro line."
Of course, Goldie, a 10-year-old Hanoverian gelding (Goldfever 3—Cascade, Contendro I) won't be quitting his day job quite yet.
"He's a great cross-country horse," Colleen said. "He's quite bold. He wouldn't be the fastest naturally, but he's getting better as he goes along. He's a little more warmblood-y than some. He doesn't look like it type-wise, but on the cross-country he can feel a bit that way. And he's immensely talented in the dressage and show jumping. He's super fun to ride."
Colleen also competed her world championship mount Vermont in a hunter derby earlier in the summer in Ottawa, Canada.
"It was great. He actually placed out of a lot of horses," she said. "It was fun. I had a very brief crash course from Laurie right before because I'd never even watched one. I didn't know how the scoring worked. I came out of the ring and asked Laurie if higher or lower was better! I got a 10 on my handy because I made all the tight turns. He's just so rideable. He has a big, long stride, so it never looks like he's going quick, even if he is."
Colleen is hoping to keep her winning week going by competing at another Bromont show this weekend.
"It's a good way to learn," she said. "You get to jump so many more jumps at a jumper show than at our events. It's great practice."