Paris—April 14
The question on everyone's mind going in to the freestyle of the FEI World Cup Dressage Final was could she do it again—could Laura Graves and Verdades beat the German powerhouse team of Isabell Werth and Weihegold OLD?
They did it by several percentage points on Friday in the Grand Prix, but Werth made mistakes. Today Weihegold OLD was a different horse, taking all the extra energy that caused trouble in the Grand Prix to pull off a beautiful freestyle that the judges rewarded with a whopping 90.65 percent, just nosing out Graves and Verdades at 89.08.
"Merci to Weihe; I'm really, really happy today," Werth said. "I think it was a fantastic performance from us. Weihe was really focused, was really with me, and I think I can say it was one of her best freestyles, maybe the best one."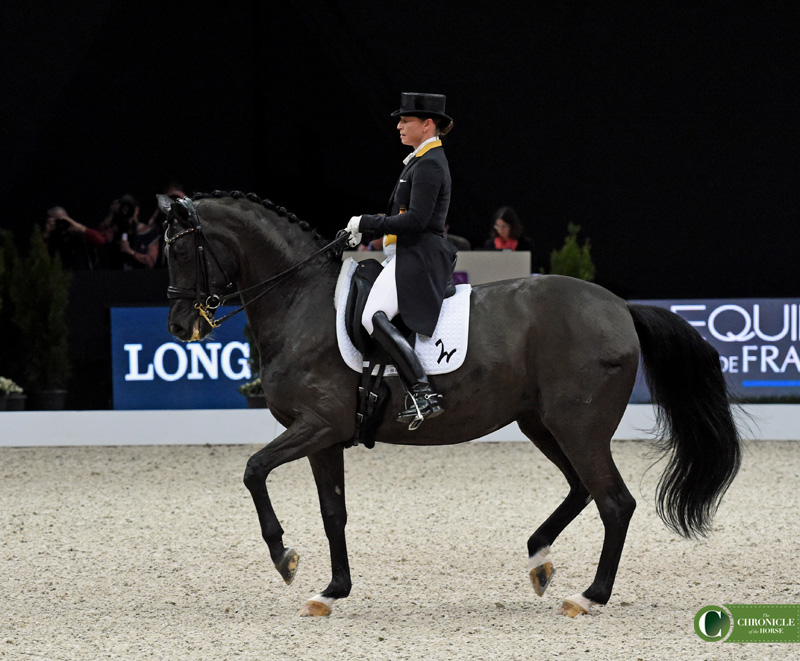 The rivalry between Werth and Graves is well known. The two of them are in a league of their own—the next highest-placed pair, Jessica von Bredow-Werndl and Unee BB, scored 83.72 percent.
"Of course it's motivating because it's always a great pleasure to compete in a top competition with all the best riders and to have a tough and close battle," Werth said. "But like I said yesterday I really wasn't disappointed or sad; I was just thinking of how I have to prepare today and how I have to make it better. Today she was the horse I wanted to show yesterday."
Werth has been on top of the sport for so long—and she won last year's World Cup Final—that it sometimes seems like a foregone conclusion she will win, but Werth says  that's not what she's thinking when she's in the ring.
(See a gallery full of photos from today's competition.)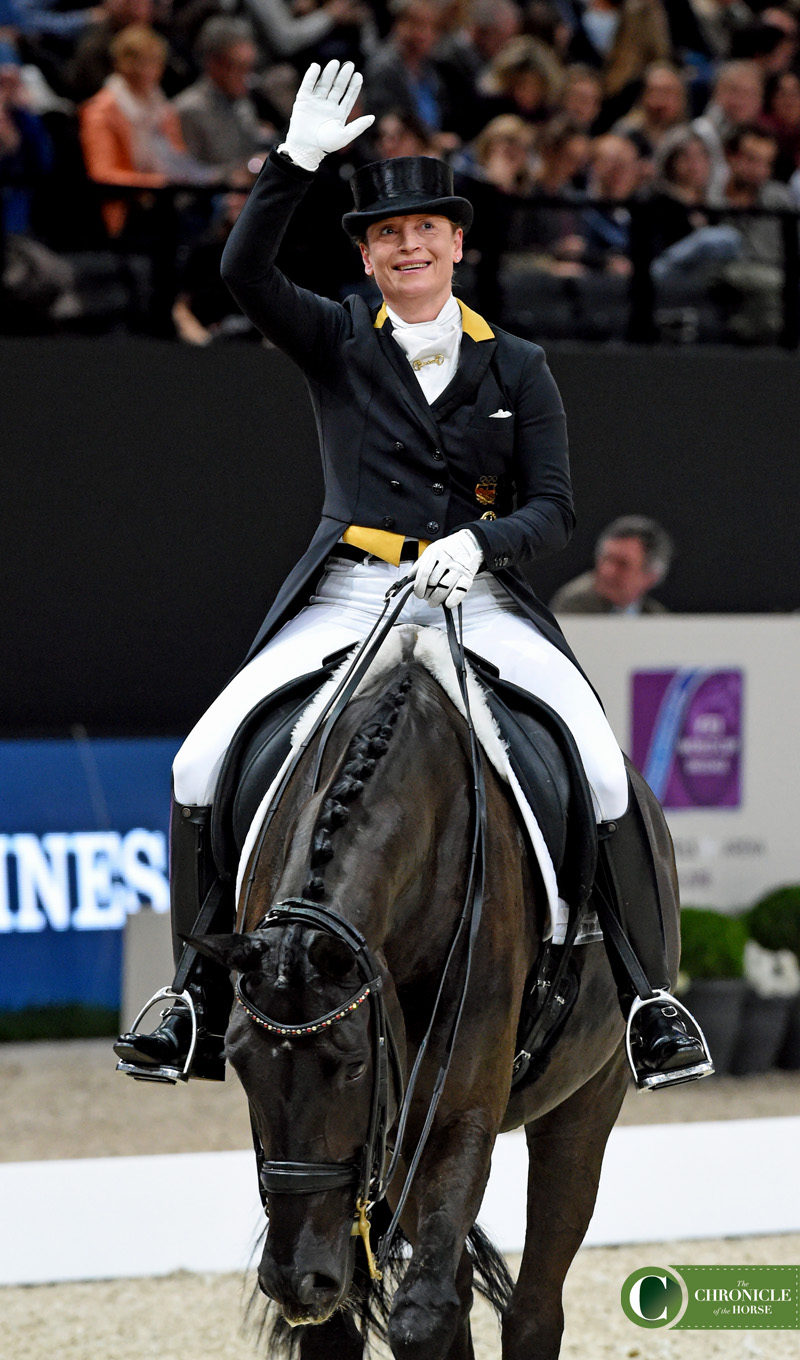 "This is life; a lot of people think it's easy to go, and it's like you win and you will win again and again, but it's not like this," Werth said. "You have to think about it all the time and listen to the horse. What happened yesterday was not our day, and today was.
"This is what I really like to do; I love to compete; that's the reason I love to compete," Werth continued. "Because then you improve yourself also, and I think it was a great show today. It was a great competition."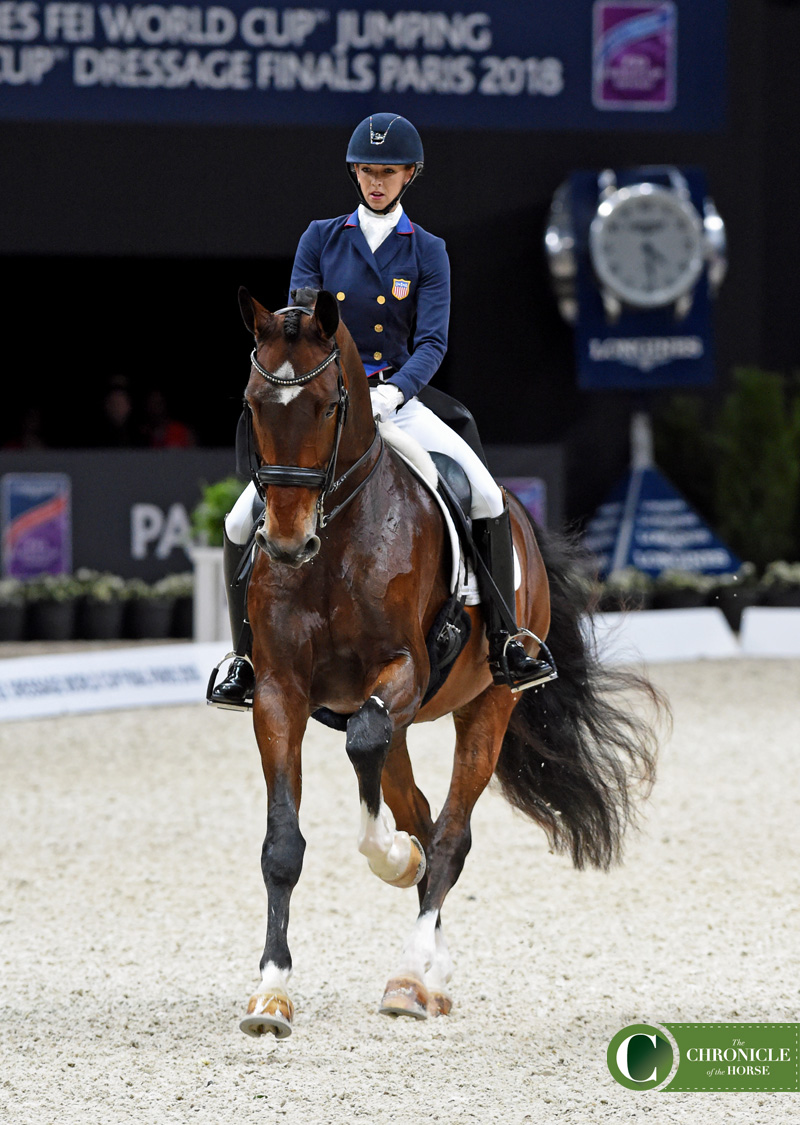 Graves and "Diddy" had a victory of their own, pulling out a personal best score in the freestyle.
"Today was our best ride ever; I'm very proud of how the training is going," Graves said. "I'm really pleased with my horse in this environment today. Of course, I'm always a critic of myself and feeling like I could have done a bit more to help him, and we could have hit the 90 percent mark, but we're so close, and that's exciting."
Get to know Diddy and go behind his stall door.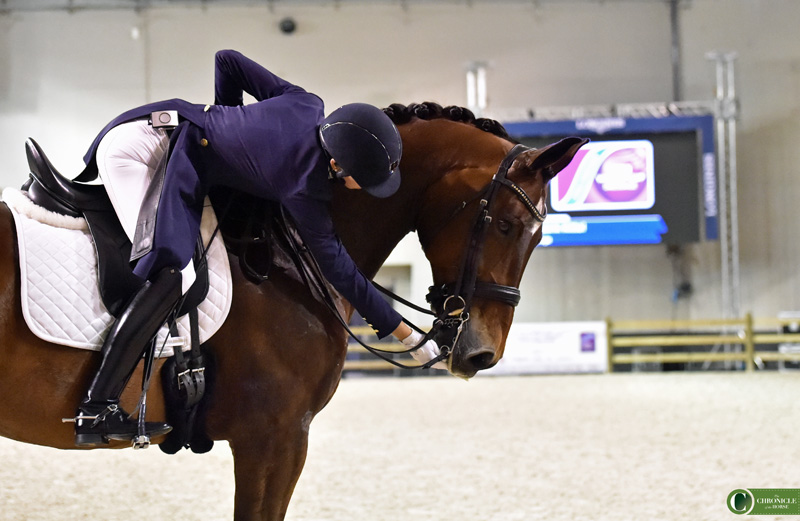 Graves' freestyle is quite technical and difficult—it features four canter pirouettes and two pirouettes in the piaffe, and it's the first time she's done it with the exact combination of movements and music she used Saturday afternoon.
"I was really proud of him doing the piaffe pirouette both ways and directly into the right pirouette, for me that was a highlight," Graves said. "Because it's easy to chicken out! That's the first time we've done that, and as I'm turning up centerline I'm thinking, 'Gosh should I do both? I don't know. I don't know about my music.'
"My fear is the music finishing, and I'm facing away from the judges," Graves continued with a laugh. "So I was hoping that didn't happen, and we turned out to be a little ahead of the music, but I think he was really super today."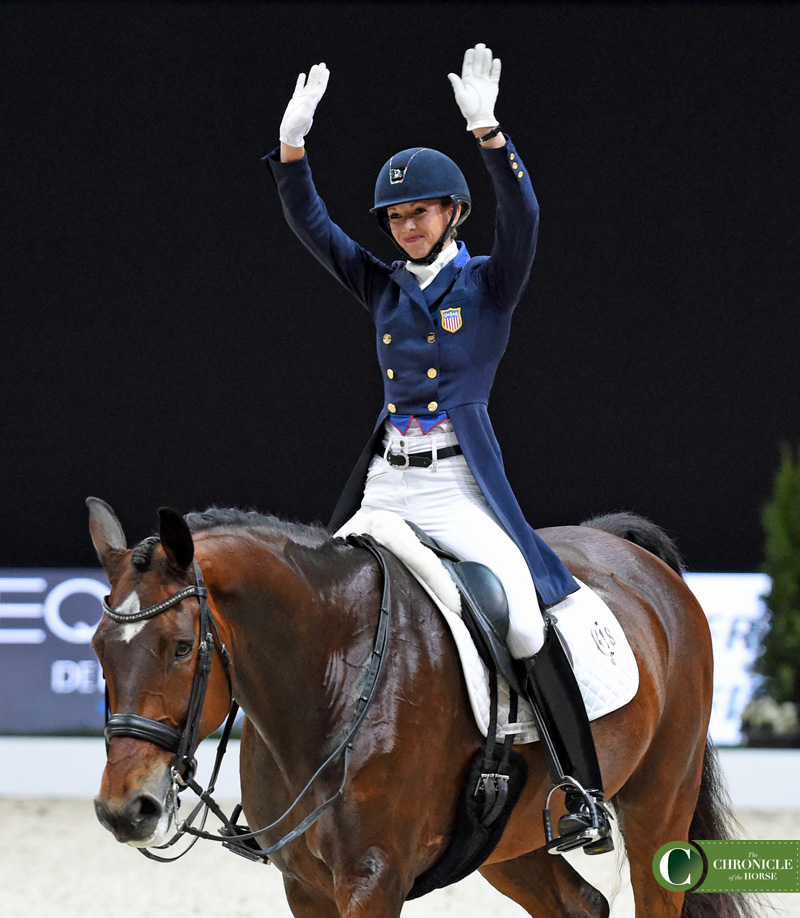 Graves didn't seem too upset about taking second to Werth—the two hugged in the warm-up before mounting up for the prize giving, and Graves was smiling and shrugging in a "What can you do?" kind of way. Being the competitor she is, Graves already has several answers to that question for the next Werth showdown.
"I'm laughing because we practice the Grand Prix and the Grand Prix Special so much; they're the scores that contribute to the team rankings and medals," Graves said. "But I don't ever practice my freestyle, so I think maybe if I give it some time and practice I could do it even better."
Shelly Francis was the only other American rider competing in the freestyle. Francis was first in the ring and wanted to better her performance in the Grand Prix Friday where she went off course.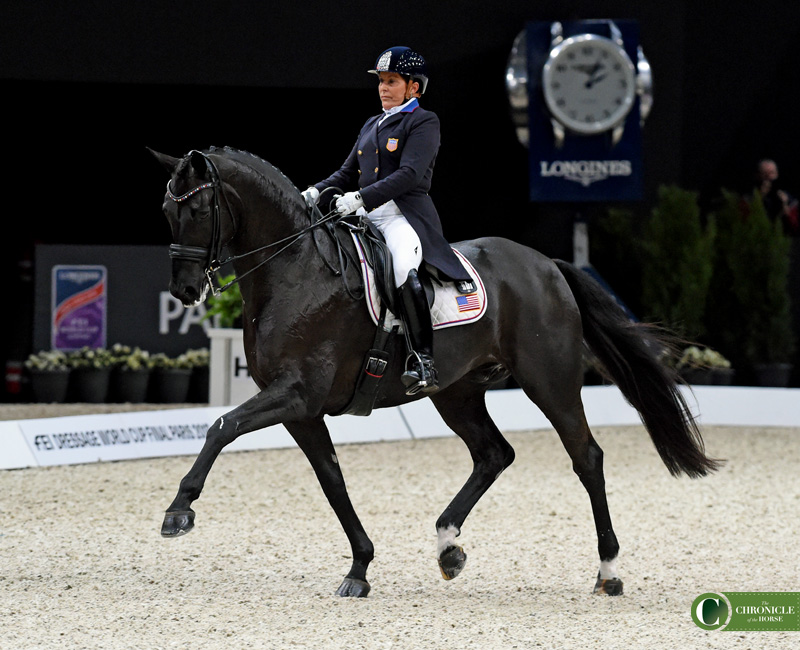 "I feel like we've redeemed ourselves a little bit from yesterday," Francis said. "He felt a little bit more connected like we had better piaffes and better passage, little bobble in the twos and a tiny little bobble at the end of my second zig-zag, but he really felt very good. He was really trying to go; he likes his music."
Francis and Danilo scored 68.32 percent Friday, and their much improved freestyle was rewarded with a 74.18.
"The score isn't the greatest, but that happens when you go first and mess up in the Grand Prix the day before!" Francis said with a laugh. "It's always hard to go first, but that's all right. Maybe I'll be first for a little while today!"
Francis, 59, plans to stay in Europe for the summer and compete at the FEI World Equestrian Games observation events.
"I'm trying out for the WEG, so we'll see if we have a better Grand Prix than we had here," Francis said. "But I'm giving it a go. I don't have a lot of years left in me, so I have to!"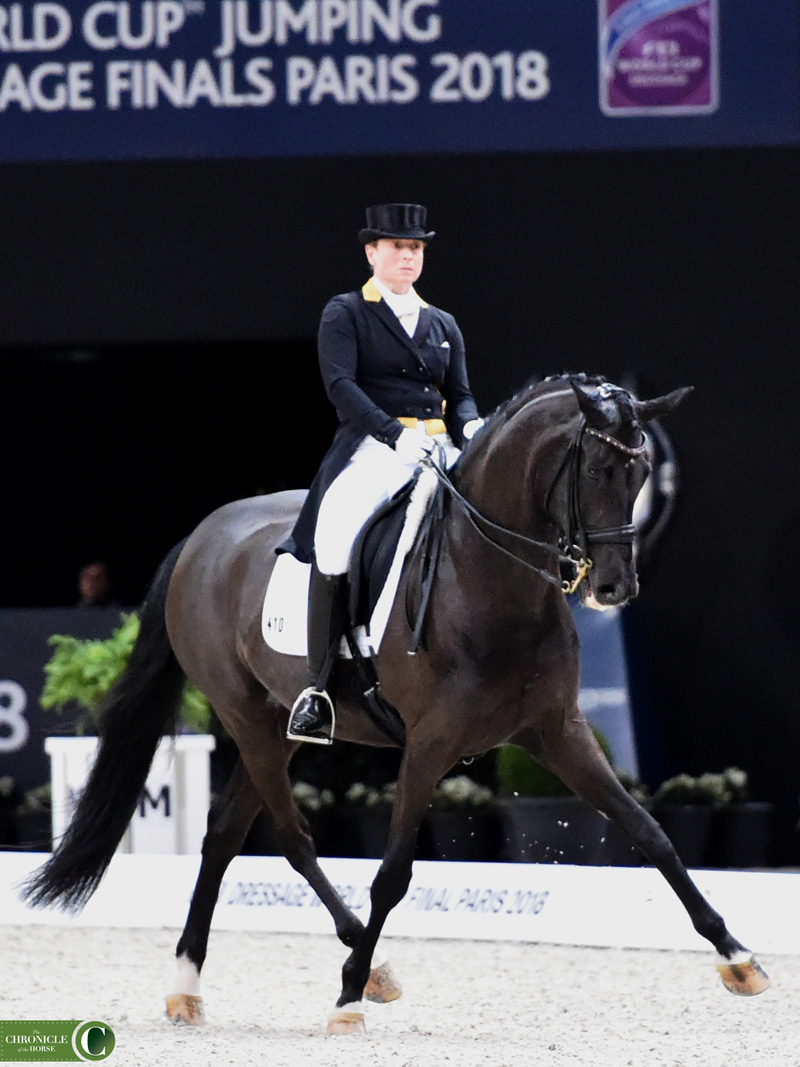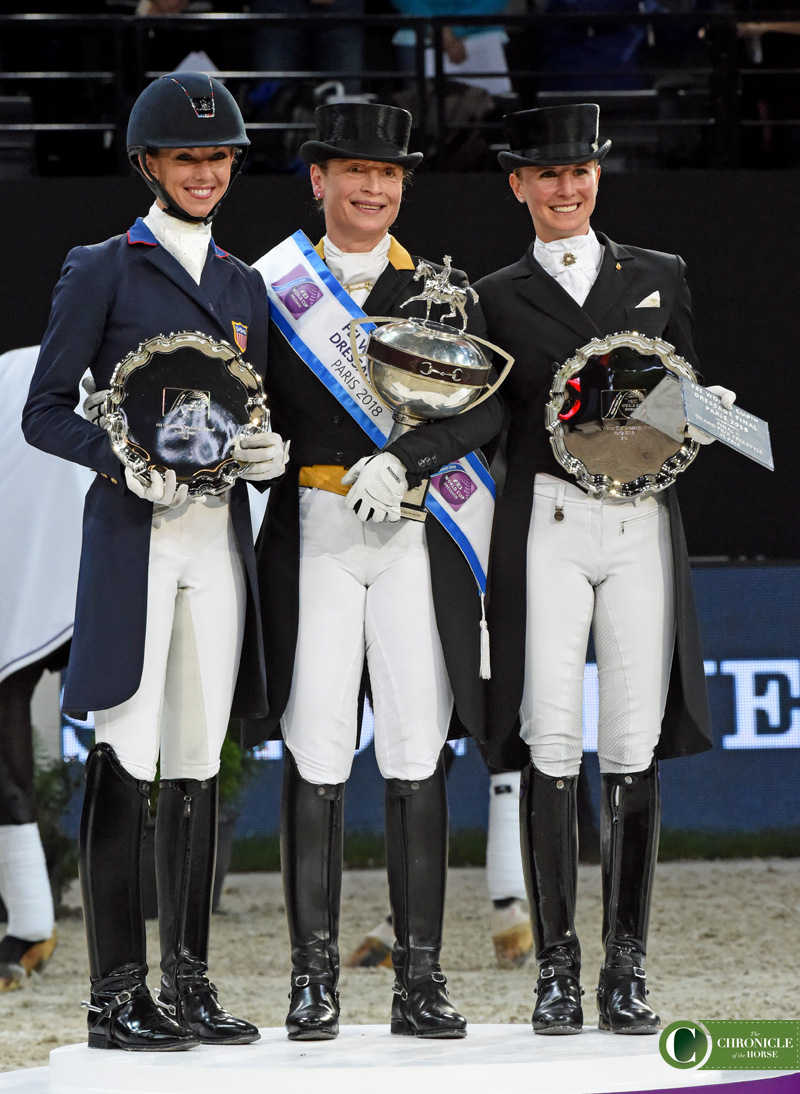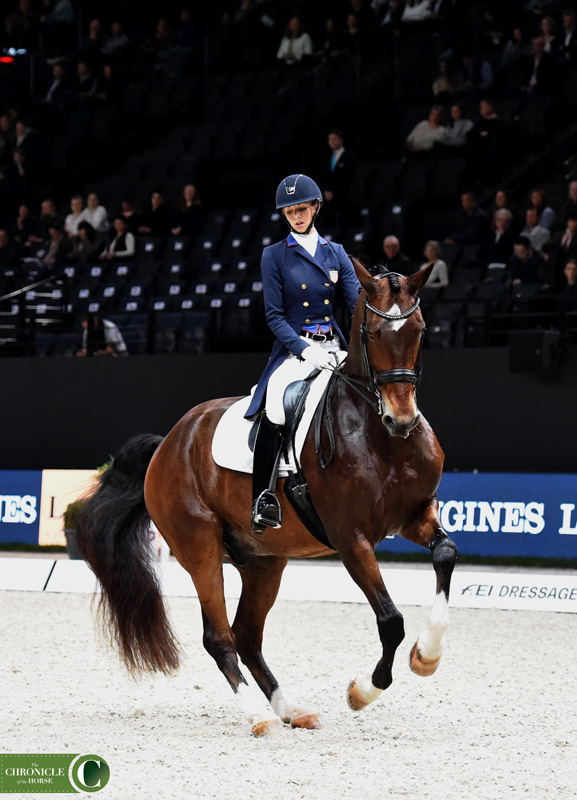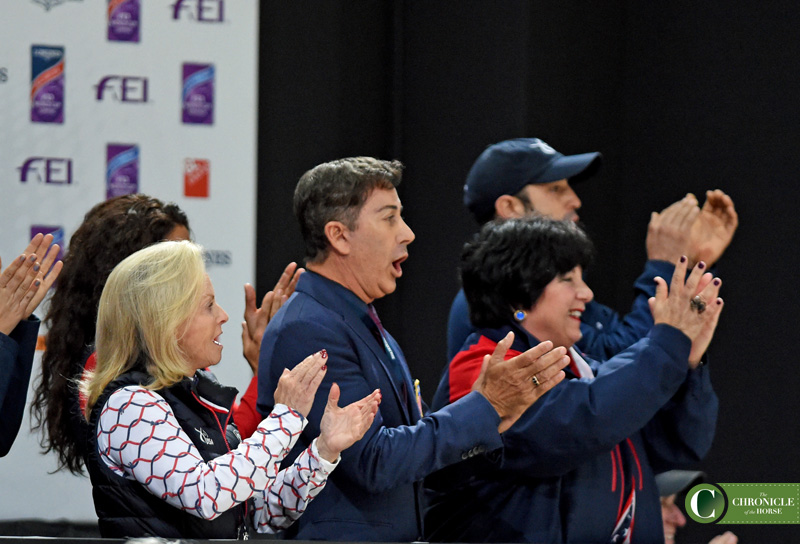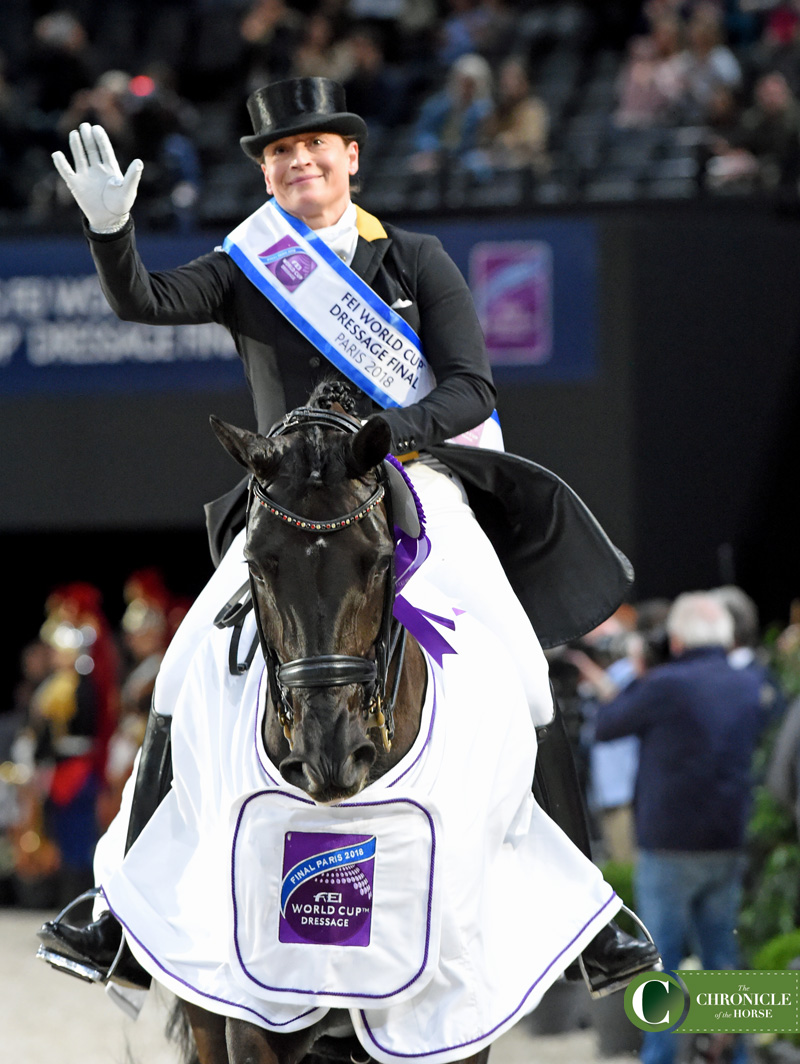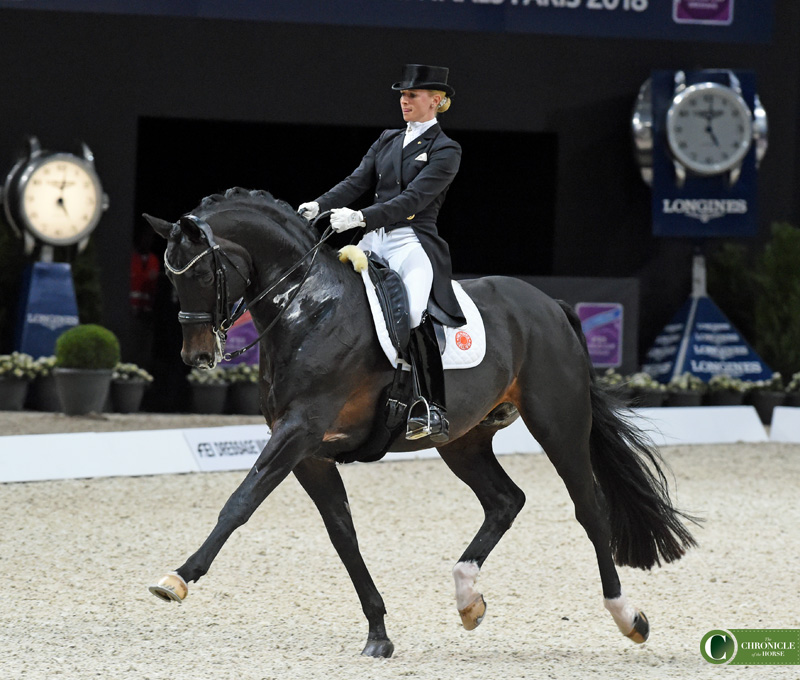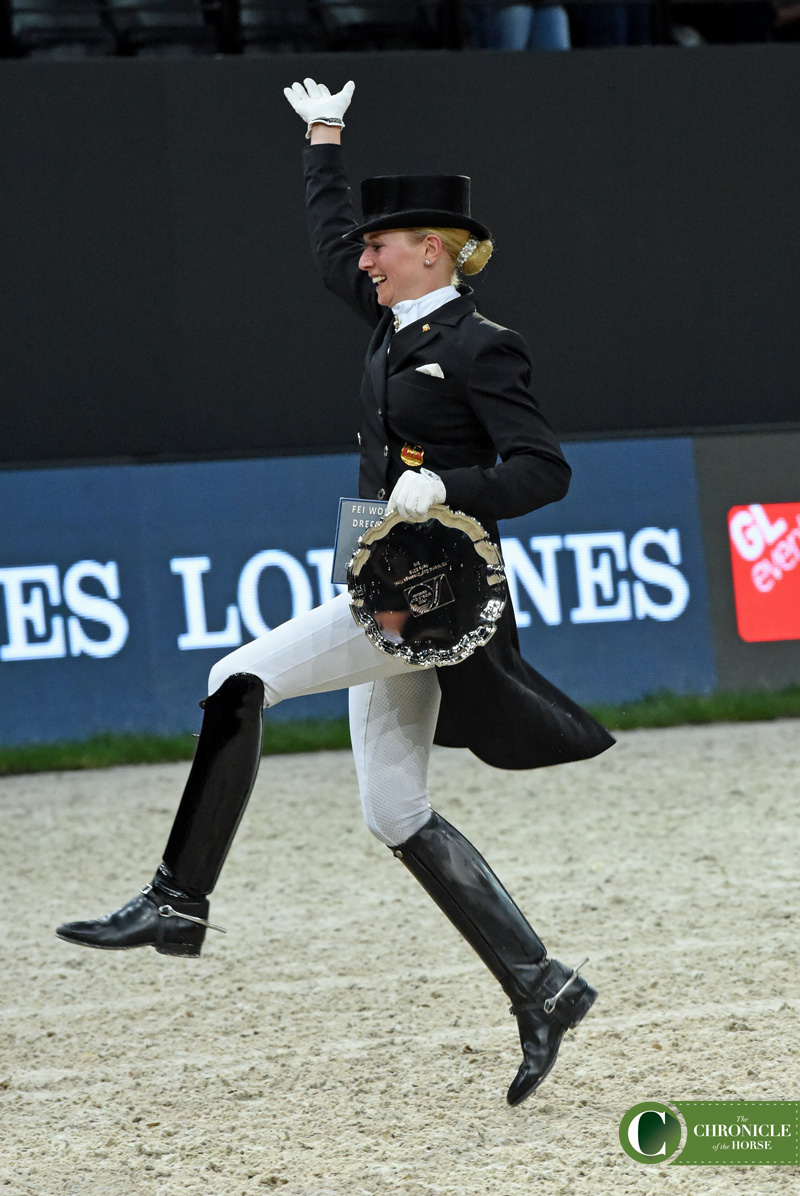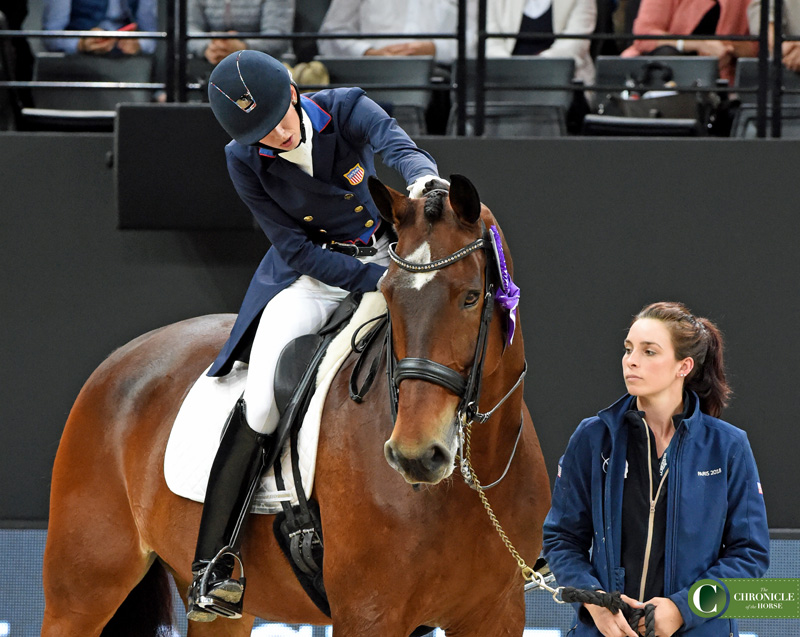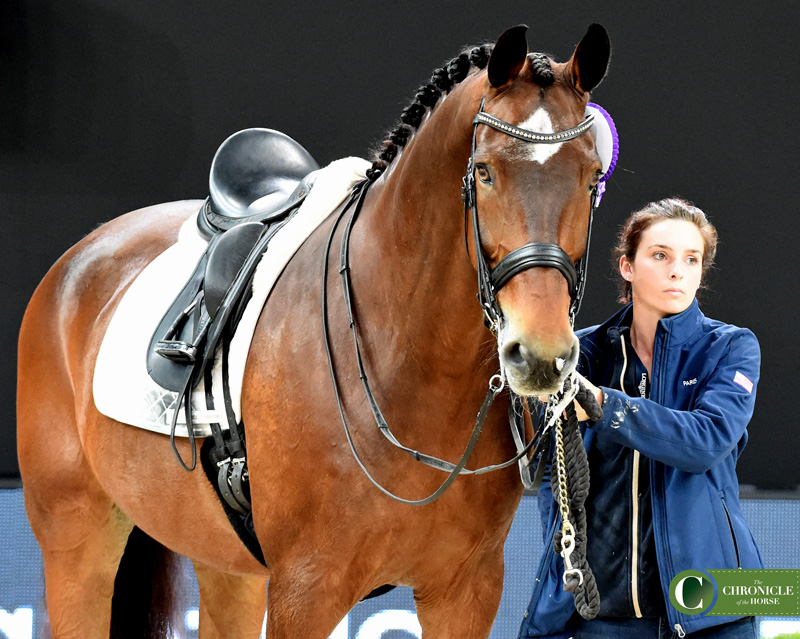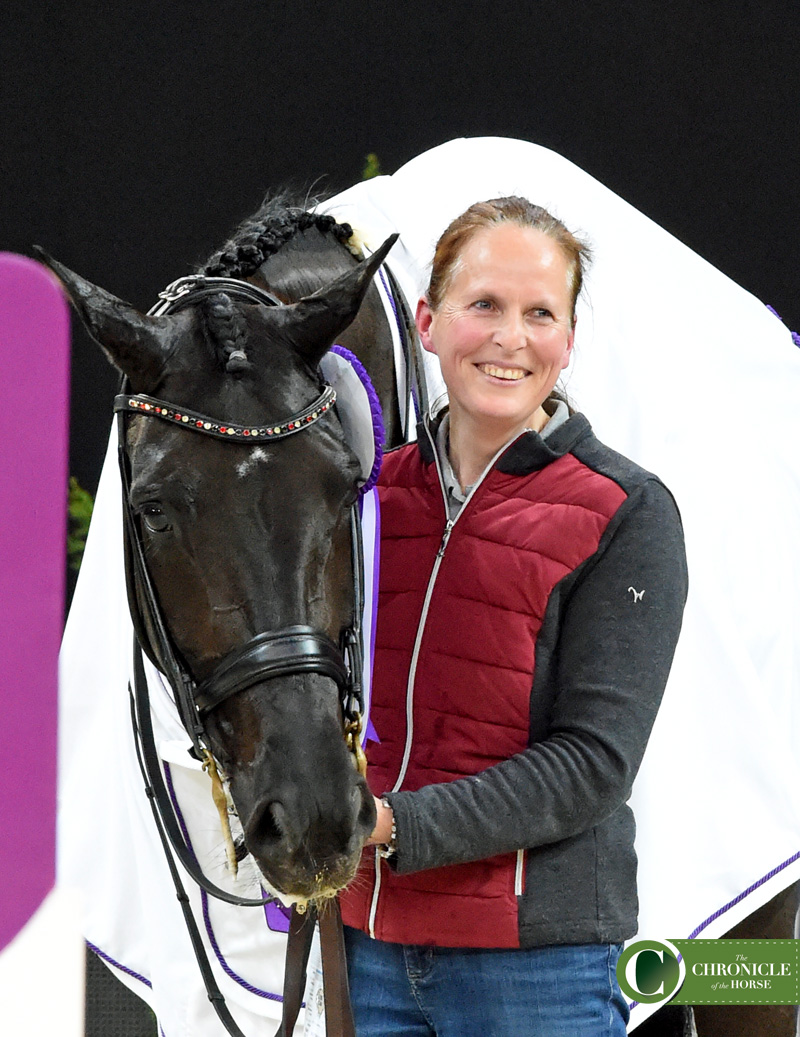 The Chronicle of the Horse is onsite at the 2018 FEI World Cup Final. Keep an eye out at coth.com for all our coverage of the event in both show jumping and dressage.
Important Links: Paris World Cup website  ⁄  Orders of go and results /  Live streaming/ All of the Chronicle's coverage
Make sure to follow along on the Chronicle's social media outlets: Facebook, Twitter and Instagram.