October is Breast Cancer Awareness month, and eventer Werner Geven is riding for the cure by donning pink at all his competitions this month.
Geven and his wife Marjolein are originally from the Netherlands, and they moved to the United States in 2000 to train out of Poplar Place Farm in Hamilton, Ga.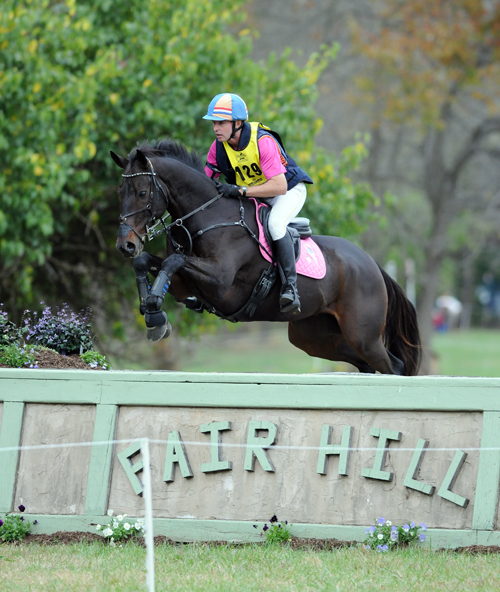 One of Werner's sponsors is Dr. Woody Kennedy, a plastic surgeon who specializes in reconstruction, including breast reconstruction, in Chattanooga, Tenn. Werner teaches Kennedy's daughter, and when Kennedy and his wife, Carrie, suggested promoting breast cancer awareness in October, the Gevens were completely on board.
"We've seen the football players and other athletes, so there's definitely attention to it," said Werner. "We thought we needed to get horses to do it too.
Werner has two horses in the three-star at the Dutta Corp. Fair Hill International—Vandiver and Vilas County. He wore a pink shirt, and his horses wore pink saddle pads on cross-country, although he admitted he had a little trouble finding pink gear at first.
This is the first time Werner has ever ridden for a cause. "It's not a lot that I have to do, just wear pink and talk to people," he said. "We're not raising money. If we could we would, but you have to start somewhere and see where it goes."