Devon, Pa.—May 30
Certain surnames bring immediate associations: "Kennedy" and politics, "Jackson" and music, "Coppola" and film, and "Chapot" and show jumping. As the daughter of six-time Olympian and former U.S. show jumping team chef d'equipe Frank Chapot and two-time Olympian Mary Chapot, Wendy Chapot Nunn, along with her sister Laura Chapot, fell headfirst into the family affair—and part of that affair has always involved traveling to Devon.
Although they were missing Frank, who died in 2016, the 2022 Devon Horse Show held much of the same routine the Chapots established decades ago: Both Mary and Laura traveled from Neshanic Station, New Jersey, to help Wendy into the ring as she rode her sister's homebred Cashe' and her mother's General Thompson in the adult jumper division. With Cashe', Nunn won two of three classes to earn the adult jumper championship Monday over Brooke Treichler and Cheeky Monkey 2.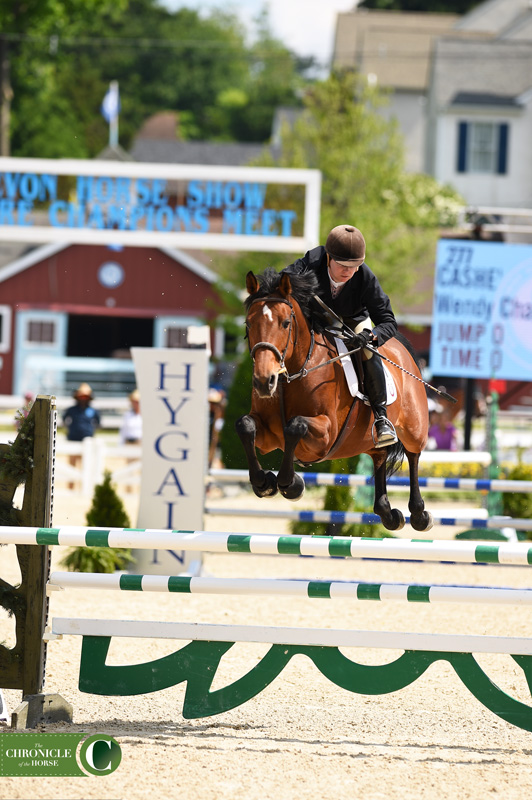 "It means everything," Nunn said. "I never got to do the ponies here; my sister got to do the ponies here. I did the parent and child with my mom. We did the family [class]. I did the junior jumpers; I did the amateur jumpers. And then I had kids—Devon's always been very special to me and my family. So, it means a lot."
The Dixon Oval has family ties for 12-year-old homebred Cashe' (Tiffany Van Het Paradijs—Quite Easy I) as well.
"My sister used to show her mother," Nunn said. "Laura showed her for a little bit. When it came time for me to retire some of my horses, she's like, 'Why don't you give her a shot? She may be too small for you.' Well, we kept trying other ones, [but Laura kept saying,] 'Maybe give her a shot.' And it has just been a great partnership."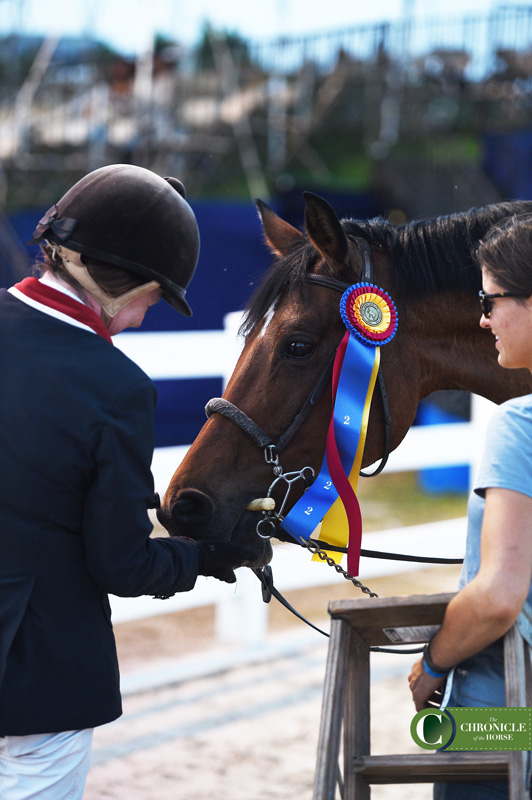 "She's funny because she can be the sweetest little mare; my kids hold her at the in-gate," Nunn added. "Then you get on her, and she starts chomping on the bit. She's goes, 'OK I got it; I got.' She's fun because she wants to go, and it's very easy to get her. And she just loves it."
As a managing director at tax advisory firm KPMG in the department of professional credit debt and a mother of three—her eldest son Frank turns 13 on May 31—finding time for the 45-minute drive from her home in Madison, New Jersey, to the barn can be tricky. But there again, her family steps in to help.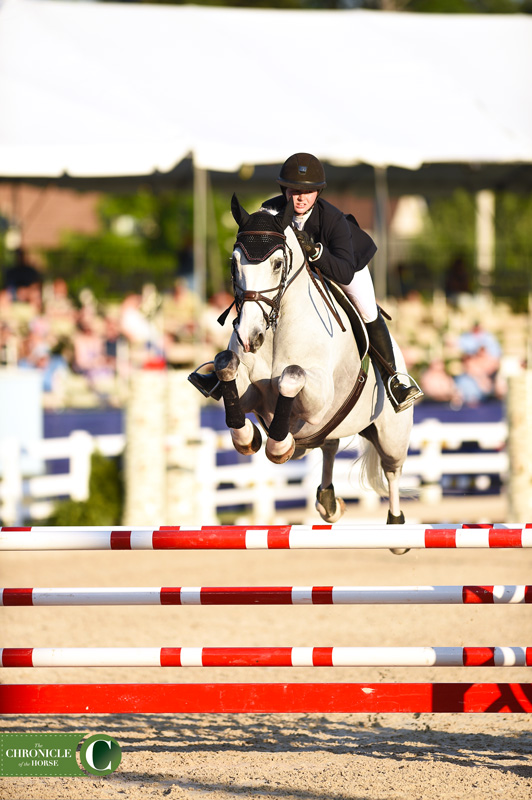 "Between [my kids Frank, Mary and Kathleen] and work, if I'm lucky, I get to ride once a week if that," Nunn said. "I'm hugely privileged to have overqualified horses, and my sister's able to keep them fit. I know what I'm doing. They know what they're doing. So, we don't have to practice a ton."
With Mary circulating on the show grounds and Laura grabbing the truck to start packing, loading and driving home, Nunn capped another Devon surrounded by family.
"It means a lot," she said.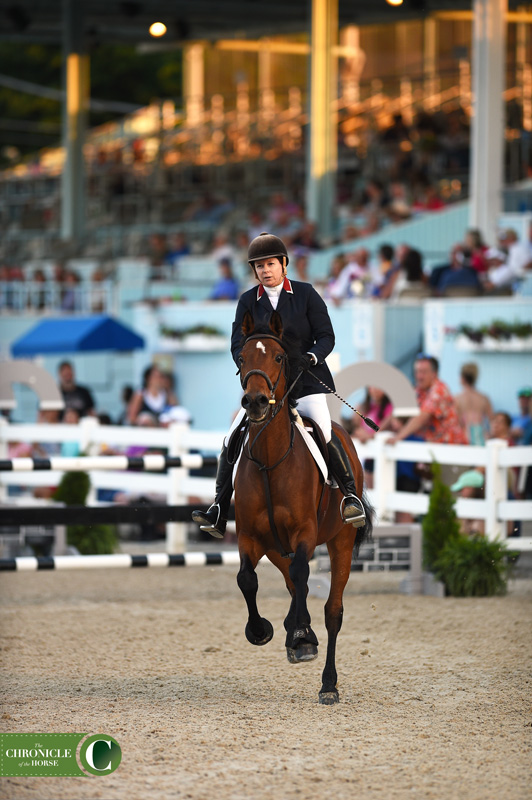 Important Links: Devon Horse Show website / Order of go and results / The complete schedule of classes and exhibitions / Livestreaming / All of the Chronicle's coverage
The Chronicle will be on site all week bringing you beautiful photos, daily reports and more. Don't forget to pick up copies of The Chronicle of the Horse magazine. Junior Weekend coverage will be found in the June 13 & 20 issue, and coverage of Senior Week will be in the June 27 issue.