Twenty-five-year-old Adrienne Sternlicht was named to her first senior championship team when she got named to the NetJets U.S. Show Jumping Team for the 2018 FEI World Equestrian Games in Mill Spring, North Carolina, with Cristalline.
Sternlicht's agreed to share her WEG experience with the  Chronicle, including how she's prepared with her trainer McLain Ward in the last couple of weeks leading up to the games, and what she's doing now that she's on site.
---
Friday, Sept. 7:
Hi guys! We're less than two weeks away from Tryon, and it's pretty much all I can focus on at the moment! This week I've been competing in Saugerties [New York] and driving back and forth a bit to Castle Hill, McLain's farm, to ride my horses at home. Cristalline (Stella), my mount for WEG, jumped two national 1.40-meter classes on Wednesday (Sept. 5) and Thursday (Sept. 6) as our final show preparation for WEG.
On Wednesday, I used our round to school and work on rideability. On Thursday, however, we changed to her jump-off bit (a full cheek rubber snaffle) to practice tidier turns and leaving out strides —mimicking the format of the initial two rounds we'll jump in Tryon. She jumped great both days and seemed happy to be back at a show after a bit of a break since CSIO Dublin (Ireland).
She came home last night and had an easy day of turnout. McLain is very organized and likes to map out the week ahead, so tomorrow we'll school at home, and Sunday she'll go for a trail ride while I jump Toulago in the five-star $500,000 Grand Prix at HITS. He jumped a super clear round in the 1.45-meter on Wednesday and feels ready for Sunday. Fingers crossed for a good weekend! [He finished fourth.]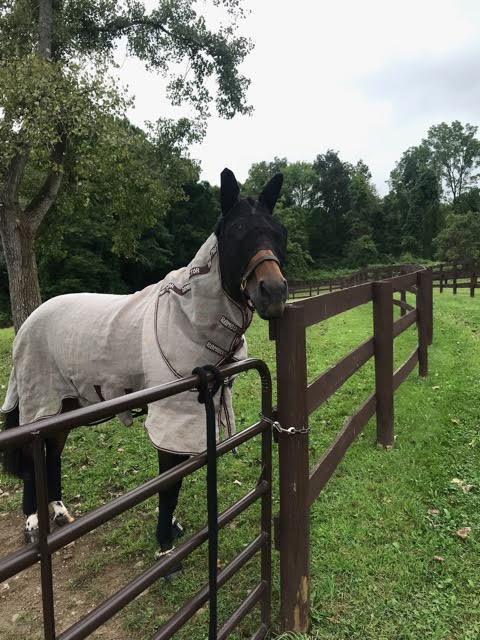 ---
Monday, Sept. 17:
I'm happy to be blogging here from Tryon. The horses arrived yesterday morning along with our entire team despite several delayed flights! With the exception of Laura [Kraut's] horse Zeremonie, the horses all shipped together from Gladstone [New Jersey] on Saturday night. We are staying together at the most beautiful house about half hour from the show. There's a great team atmosphere, and everyone seems to be eager for the week to get started!
We had a team dinner yesterday evening; it's really nice to get to know some of the riders in a non-horse show environment. This morning we did a practice jog and then rode our horses—my mount Cristalline feels great. Today we will jog, and then tomorrow each rider is given an assigned time to jump in the show ring for a practice round.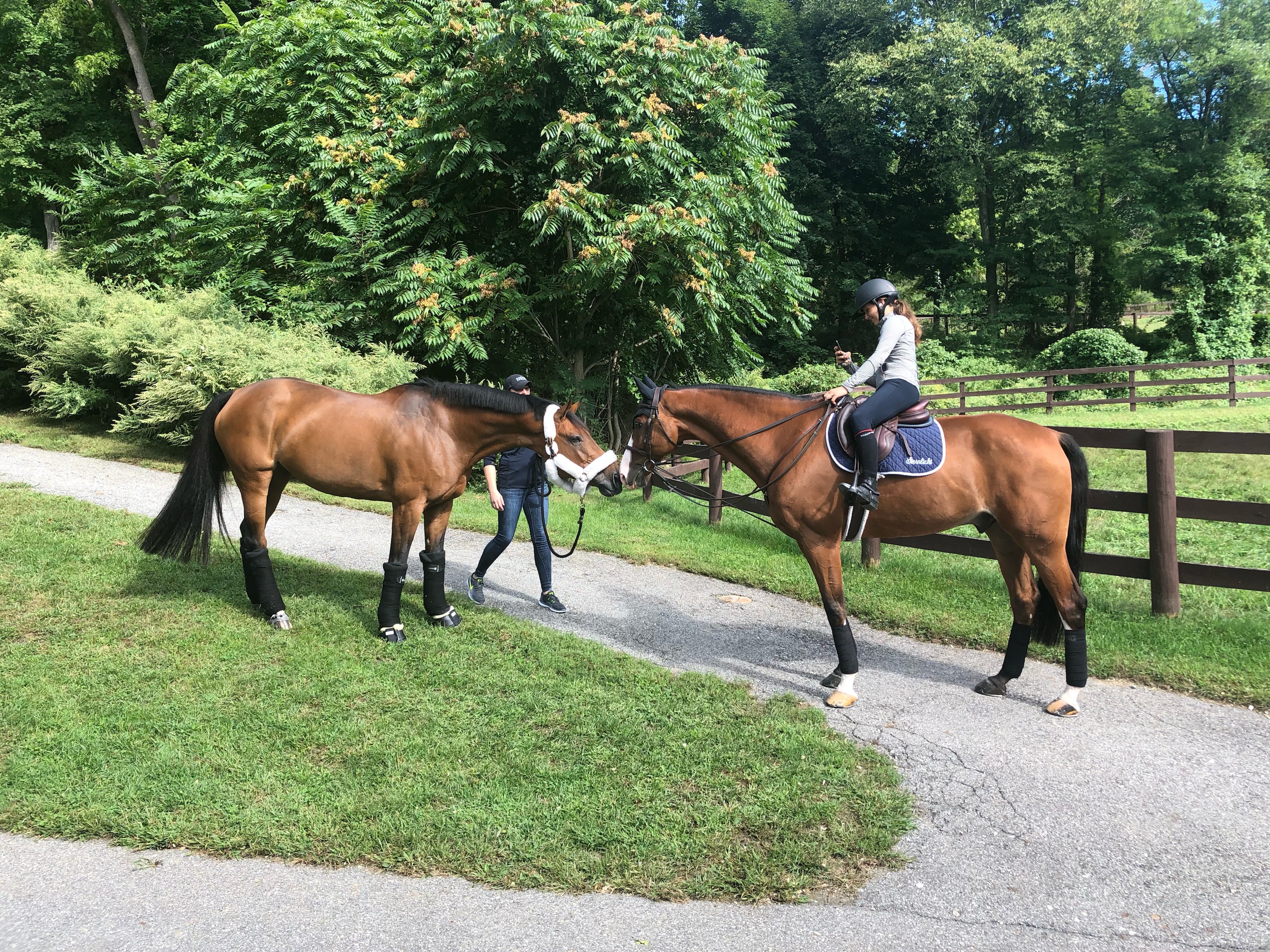 I wanted to write a bit about what I've been doing in the week leading up to WEG. As Tryon is my first championship, I had no clue how I would feel leading up to one of the most important events of my life so far, so I've just been taking it day by day!
Last weekend I showed at HITS Saugerties five-star with Toulago. Toulago is at his best when he can be aimed for specific classes and set up accordingly; he is not a horse that we show week-in, week-out. As a result, I jumped him the previous Wednesday in a 1.45-meter ranking class and then didn't show again until the Grand Prix on Sunday. He jumped fantastic and finished fourth. He is so consistent and reliable; he gives me a lot of confidence, and it was really nice to get to jump a big track before Tryon. We never jump very big or complicated courses at home; McLain has basically had the same course set for the past two years!
After competing, I went to Sunday night Rosh Hashanah dinner at my grandma's house. All of the horses had a day off on Monday, so I went to temple, worked out with my trainer and ran errands. The rest of the week, I rode every day, jumping two or three horses a day to stay in the rhythm of things. McLain always has sales horses in the barn, so we have plenty to ride without over-jumping any one horse. Stella flatted at the beginning of the week and then jumped Thursday and Friday. She felt unbelievable, really relaxed and happy. She's a horse that improves as the week goes on, which is ideal for the amount of jumping we have ahead!
Aside from riding, a big part of getting ready for WEG has been my mental preparation. At the top level, I think the sport is overwhelmingly about mental tenacity/fortitude, and I have taken a multi-faceted approach to honing my mental skills.
One of Adrienne's workout sessions:
First, I began training with a top fitness trainer in the spring, doing riding-related workouts. The workouts are really tough, but I've realized that personally, it's more about pushing myself past my perceived limits than anything else. I've learned how much stronger I am than I ever knew myself to be. Second, I listen to a lot of podcasts and books on tape.
Giving how much time I spend on the road, I find it an amazing way to absorb new material. I'm kind of obsessed with the wellness movement and anything that is self-improvement or athletically-oriented. I always listen to several at a time, rotating between books/podcasts depending on my mood. Right now, I'm primarily listening to Steven Kotler's "The Rise of Superman: Decoding the Science of Ultimate Human Performance." It's excellent! Before I compete, my favorite book to listen to is "Letting Go: The Pathway to Surrender" by David Hawkins. There are two sequential chapters on fear and desire that are my personal favorite. Lastly, I'm a huge advocate of meditation! Its the best way I've found to calm my mind, and it definitely has a lasting impact on my mood for the day.
Generally, I'm feeling great and am really excited to compete. Now that I'm in Tryon, my nerves have settled a bit.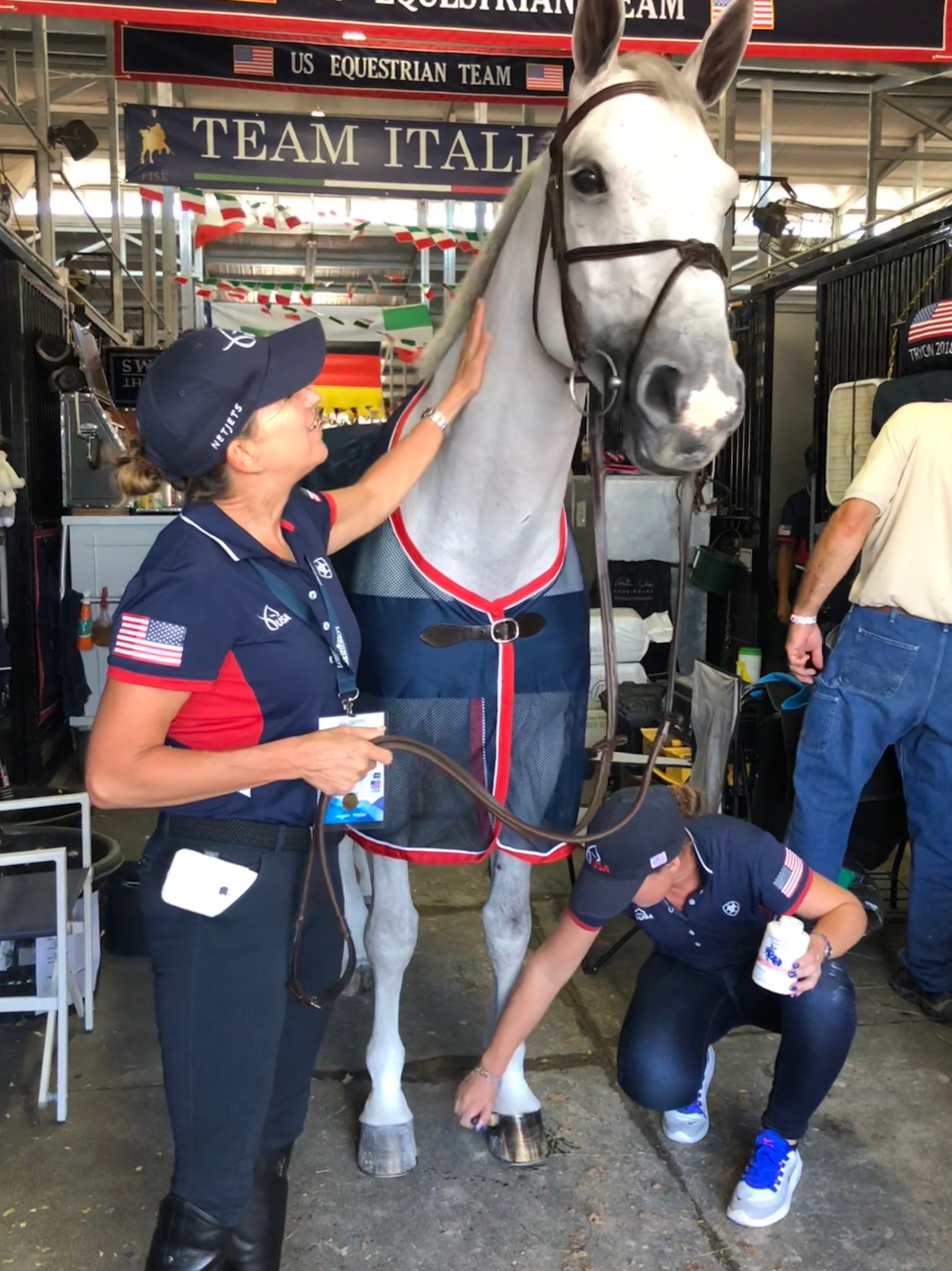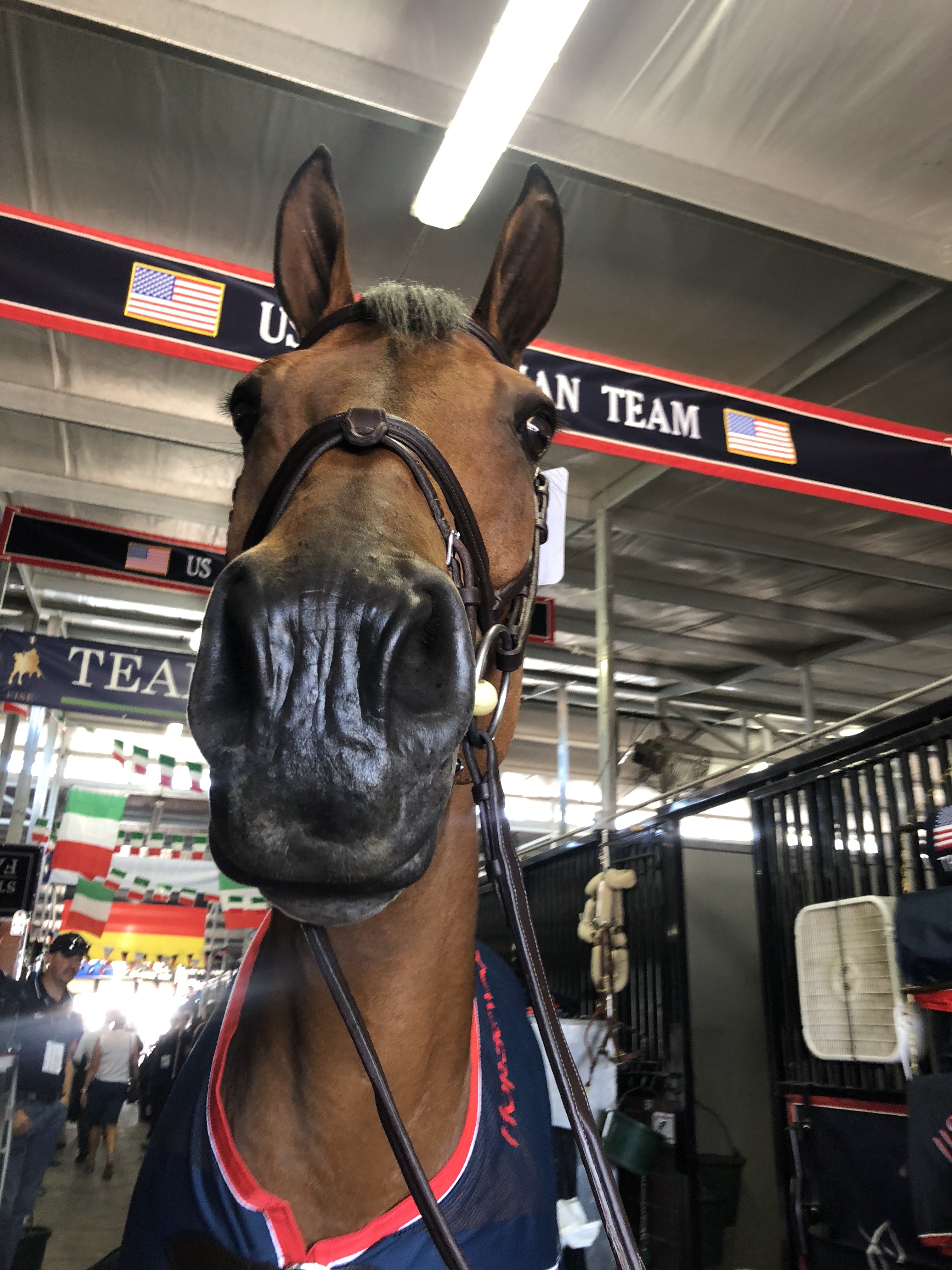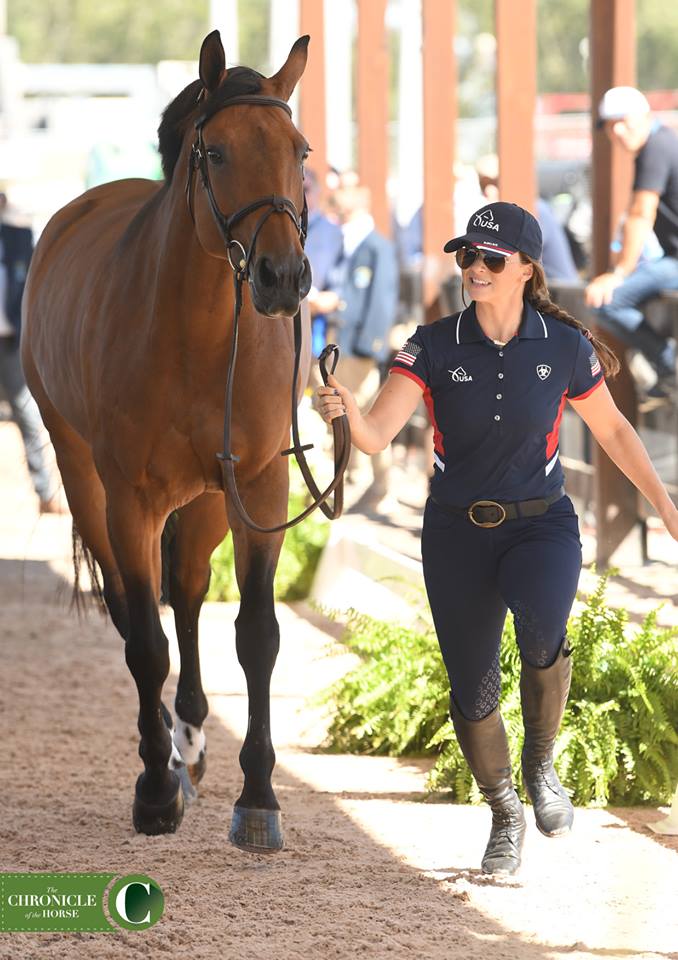 For full results from the FEI World Equestrian Games, click here.
For everything you need to know, including broadcast schedules, click here.
For all WEG coverage, click here.
We'll be onsite for the full two weeks of WEG to bring you all the news you need to know plus gorgeous photos and insight into the competition. Be sure to check out the Oct. 8 issue of the Chronicle for detailed analysis.