Our columnist believes there's something wrong with the system if a young rider can make more money competing as an amateur than as a professional.
If you're a junior or amateur reading this column, please keep your mind open and don't feel that I'm against you. I want to create a better future for you.
The issue is prize money, but it's more complicated than who wins what; it's about the sport as a whole. I want us to create a system of solid grassroots riding so that we can develop high-level riders in every division.
We have a wonderful business system of jumping throughout America, with lots of divisions for those who don't want to jump very high. It's given us an industry and a business, and it's creating a lot of involvement, but it works at odds against the "sport" of jumping. A lot of it revolves around an issue with the prize money—specifically that many shows are putting up huge amounts of money to children's, adult amateur, junior and amateur jumper classes.
We're the only sport that I know of that awards prize money to juniors and amateurs. I think that to right our sport, the children's, junior and amateur divisions should be meant for learning. You work at home on your skills, then you put that homework to the test in the children's, amateur and junior classes. And then when you want to play with the big boys, you go compete with professionals and win prize money.
Why is it that a children's/adult class is offering $10,000, and yet when I have supportive people who are willing to buy 5-, 6- and 7-year-olds that are potential future international team mounts, those horses are competing for $1,000 or $1,500 in a class against 80 or 90 horses at the FTI Winter Equestrian Festival (Fla.)?
I got so much pushback at the U.S. Hunter Jumper Association convention about this issue. The USHJA is trying to pass a rule to cap the prize money for children's and adult amateur classes at $10,000, but it's being met with resistance. Isn't $10,000 more than enough? Opponents are saying that if a sponsor wants to put up the money, so be it. Then they say that all their customers will ever want to jump in is the children's/adult division and that they don't aspire to be professionals in the open divisions. But I ask, "If that's so, why are they earning money for it?"
Like this article? Each week, the Chronicle has many thought-provoking articles like this in the print edition. Click here to subscribe and don't miss any!
We need to create goals for our amateurs to aspire to that don't focus on winning prize money. This means creating national finals and rankings for amateurs that carry as much prestige as our equitation finals like the Pessoa/USEF Medal and the ASPCA Maclay Finals. These are competitions with no prize money, yet they have driven juniors to improve their skills for more than 70 years.
The title of Medal and Maclay finals winner is still mentioned in every article about George H. Morris, despite the professional accolades he earned afterward. We need to create similarly prestigious competitions for amateurs that spotlight their truly incredible accomplishments of riding at a high level despite other responsibilities and often limited time in the saddle.
Bigger Jumps, Bigger Payoff
There are so many rules in the prize list dictating what amateurs can do and what juniors can do, to try and prevent the situation where a capable high amateur-owner rider drops down a division or two to win prize money. If you took the prize money out of the equation, no one would drop down unless they needed the confidence or their horse wasn't fit. But right now, when a rider who wins at the grand prix level is showing in the low amateurs, he's going for the money.
I think the U.S. Equestrian Federation is really missing on their responsibility about this. It's the duty of the federation to create a sport that encourages people to get better. It should be that the higher they jump, the more money they may win.
I think the USEF also has the responsibility to say, "At some point, $25,000 pony jumper classics are probably going to be unsafe." No matter how good the course builder is, it's not going to stop some people from trying to put one stride into the two-stride combination. What happened to the days of winning a saddle or a bridle or a free weekend at the horse show hotel? There are so many other things they could offer to winners besides money.
Taking the focus off prize money could also help improve the quality of shows. Right now shows are substituting prize money for pomp and circumstance. They attract riders with dollars, not quality. When there's less prize money, I think juniors and amateurs will start selecting shows that have a more prestigious feeling, better quality and conditions. The show managers will have to start creating important classes and events so that people actually want to attend and feel good about it.
Smaller shows that are doing a nice job but can't afford to put up the prize money are hurt by the current system. There are some nice smaller shows with a nice grass field, a nice course designer and quality conditions, but if there's a show competing with them with huge prize money, they don't get the entries.
What most people don't realize is that only a very small percentage of the entries win all the prize money over and over. It's the same people winning it. All the rest of the entries are just donating their entry money to show management. Show managers make much more money when they have more prize money in these classes because they can charge a lot more in entries. That's why it is show managers who are the most resistant to this change.
There are riders who could be showing in the professional divisions who know that they make more money by showing as an amateur than by becoming a pro. This poaching also hurts the real adult or amateur rider whose time is limited by work or family.
That's the wrong spirit for our sport. When it's more profitable to be an amateur than to be a professional, is that right? It just doesn't make sense to me, when the mandate of the federation is to be developing riders for the international disciplines, the Olympic sports. But we're catering to profit-making in the guise of opportunities for juniors and amateurs in our country. Profits grow, but the sport and the amateurs get hurt.
Encourage Improvement
As the system stands now, you're not providing young riders, after their junior years, with an opportunity to make a living as professional riders. You're not providing them any new goals. We have so many wonderful junior goals, like the equitation finals and the FEI North American Junior and Young Rider Championships.
But the minute they turn 18, it's like their life is over. They see this gap between being 18 and being a professional riding at the grand prix level. It's not possible for them to become professional riders because they can't support themselves.
As someone who wants to help develop the next generation of international competitors, I find it very frustrating. The numbers of good, quality professional grand prix riders in our country are dwindling.
I think we can significantly change the sport so that we have a system that caters to our clients, creates a desire to improve our skills and train our horses, and also creates the desire to be an international rider and represent the country. To do that, I think there has to be a paradigm shift from our shows.
Spruce Meadows (Alberta) has a few special junior and amateur classes, but most of them offer $1,000 or $1,500 in prize money. Those kids who are showing in the high juniors in the United States are entering in the 1.45-meter classes at Spruce Meadows and going against the professionals for the bigger prize money. The numbers in the 1.40- and 1.45-meter classes are huge up there.
We're missing the boat. I think show managers could be holding more sponsored classes and offering more prize money at the 1.40- and 1.45-meter level and be making as much money if not more than they are now. But I can't get past my first sentence of this suggestion without them totally shooting me down.
When you start creating strong 1.40- and 1.45-meter open classes with worthwhile prize money, you can do so many other things. The riders who need experience and are challenged by competing against their peers will stay in the junior and amateur divisions, but those who are ready will move over and show against professionals.
When that happens, you're going to create better, stronger competition. You're going to get people wanting to ride better so that they can jump for more prize money, and at the same time you're improving the quality of competition, discouraging people from showing in the low amateur classes one week and then dropping down to the adult amateur division the next week because there's more money.
If juniors and amateurs don't have prize money, their entry fees must be reduced. I think a lot of people would feel good about no prize money if the entry fees were less. And at the same time, those divisions would be doing what they're supposed to be doing, which is training people how to ride in the ring and providing a forum for them to compete against their peers.
For the last three years, we at the North American Riders Group have proposed a rule change that we believe could help formulate a new system. Children's and adults win up to $1,000 a class; low juniors and amateurs win $2,500, and high juniors and amateurs win $5,000 per class. There could also be a few special championships authorized by the USEF with more prize money.
We want to offer up solutions, and introducing caps like these will get things going in the right direction.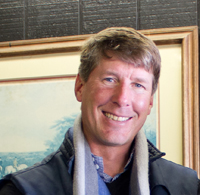 Chris Kappler spent 25 years working and riding for George Morris at Hunterdon before starting his own riding and training business at Chris Kappler Inc. in Flemington, N.J. In 2004, Kappler rode Royal Kaliber to team gold and individual silver at the Athens Olympic Games. They also won team gold and individual silver from the 2003 Pan American Games. Kappler has won the American Invitational three times and has coached young riders to medals at the North American Junior and Young Rider Championships. He currently serves as the president of the North American Riders Group.