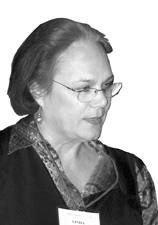 This was the most exciting Olympic year for the United States since 1984 because we won more equestrian medals than any other country. Our riders scored team medals in all three disciplines, plus two (nearly three) individual medals.
We're clearly doing something right–not just this year, but for all the years it takes to develop the incredible riders and horses who represented us all in Athens.
Team selection is always a favorite topic of conversation when-ever a big champ-ionship rolls around. We love to second-guess the system–both before and after. This time there can be no doubt that the system worked. But any system of selection is only as good as the strength, readiness and depth of the group of riders and horses being selected from.
Every member of our show jumping team had been preparing for this moment literally since they were children. They have each endured rough spells–and glorious ones–on the long road to an Olympic medal. Yet each one responded to disappointment by returning even stronger and better prepared the next time. This is the quality that marks a cham-pion in any sport.
An interview of one of our multitude of amazing Olympic swimmers pointed this out so clearly–he'd just missed making the
team four years ago, by small fractions of a second. When asked what that had done to him, he responded that he felt it was the defining moment of his swim-ming career.
He'd gone home, full of remorse, to reevaluate his future. As he considered "hanging up his trunks," the realization hit him that he didn't want to quit without first discovering just how good he really could be. A quest for his personal best gave him renewed commitment, a work ethic driven from within, and a newfound joy in the sport. He went into this year's trials with the confidence that comes from being truly prepared and also fully aware that his world wouldn't shatter should he fail to qualify once again. And this time he swam Olympic record times to earn his spot on the podium.
That's worth considering the next time a certain goal eludes you.
Creating excellence comes more from the heart of the individual than from the efforts of outside influences. But when it comes to sustaining excellence, attention and effort at every level of our sport is essential if we wish to field the kind of team that we did this year at each and every championship.
We need to keep our proven inter-national riders mounted onhorses that are up to the task. We need to learn how to keep our best equine athletes at the top of their game year after year as well as some of our competitors do. And we need to continually improve the level of the competitions available here at home so that our riders and horses can properly hone their skills.
It might be good for the best of our riders to spend more time abroad than at our own shows, but the rest of the riders will suffer as the competitive level drops from their absence.
Sustaining excellence ultimately requires thinking farther into the future. Trainers, coaches and riding instructors around the country must recognize the kind of talent and commitment that could develop into a future Chris Kappler, Beezie Madden, McLain Ward or Peter Wylde. These individuals need to be assured the kind of foundation–as horsemen–that will nurture their talent, rather than burning it out.
Trainers need to recognize the sort of raw talent and desire that marks a special horse, one that could have a future at the apex of the sport. Then they must be willing to put that horse on the longer, slower track toward the international ring, rather than on the fast track that will only lead to a future in the
3'6″ ring.
I'm a big believer in studying what works–not because another system can or should be duplicated, but because there is usually much to learn from the methods others have employed to make notable achievements.
The record of German show jumpers has been nothing short of spectacular. Ever since what should have been a strong team of individuals was soundly defeated in the 1984 Olympic Games, they've made changes at every level of competition. Twenty years later they continue to amass a record of sustained excellence that any country would be proud to emulate.
What areas have Germany and other successful European countries focused on? Mostly it can be summed up in a single word: youth. Young horses and young riders.
I don't think that it's any real surprise that the majority of Europe's star riders first stepped onto the international stage via their appearances at European Championships for pony riders, juniors and then young riders.
On the German federation's website, right along side the A and B cadres for senior riders (lists of eight to 12 riders) are the lists for these three youth categories. National coaches (a different one for each group) comb the country looking for rising talent and providing training sessions for those showing promise to represent their nation. The experience gained riding on your nation's team is of inestimable value to an up-and-coming riding star.
Meanwhile, the young horse concept in Germany saw a total revamp approximately 20 years ago too, with the sole purpose of successfully identifying and developing horses for the international sport.
We all know that finding horses that have what it takes at the top levels isn't easy. Olympic champions are few and very far between. The riders at the top of the international list no longer can rely on being able to buy a superstar whenever they need one. A rider like Ludger Beerbaum has a group of younger horses at any time, along with a group of the most talented Bereiters (apprentices) at his stable making sure that the youngsters are being conditioned, trained and shown. This program works, producing two out of the four combinations on the podium in Athens.
There are so many young horses being shown now in Germany that many of the indoor shows stay open the Monday and Tuesday after a show ends just so that the qualifying classes for the Bundeschampionat (National Championships for Young Horses) can fit in. These events have no shortage of spectators either since every top rider in the area is there to compete, to watch their own horses, or just see what might be available.
We should all be so proud of what Chris and Royal Kaliber, Beezie and Authentic, McLain and Sapphire, and Peter and Fein Cera accomplished in Athens. While we celebrate their success, however, let's keep in mind the role we all can play in assuring that our country remains atop the podium in future years.
That new student arriving this afternoon just might be wearing a medal around his or her neck in 2028, if we can master the task of "creating and sustaining excellence."