Since its first running in 1894, the Maryland Hunt Cup had never seen a race like quite like Saturday's.
Vintage Vinnie, a 12-year-old Irish Thoroughbred, set a new course record of 8:22 2/5 as he stormed to an emphatic, 112 1/2 length win. Trained by Joe Davies and ridden by Maryland Hunt Cup rookie Dan Nevin, the horse led from wire to wire over the 4-mile, 22-fence course on April 24.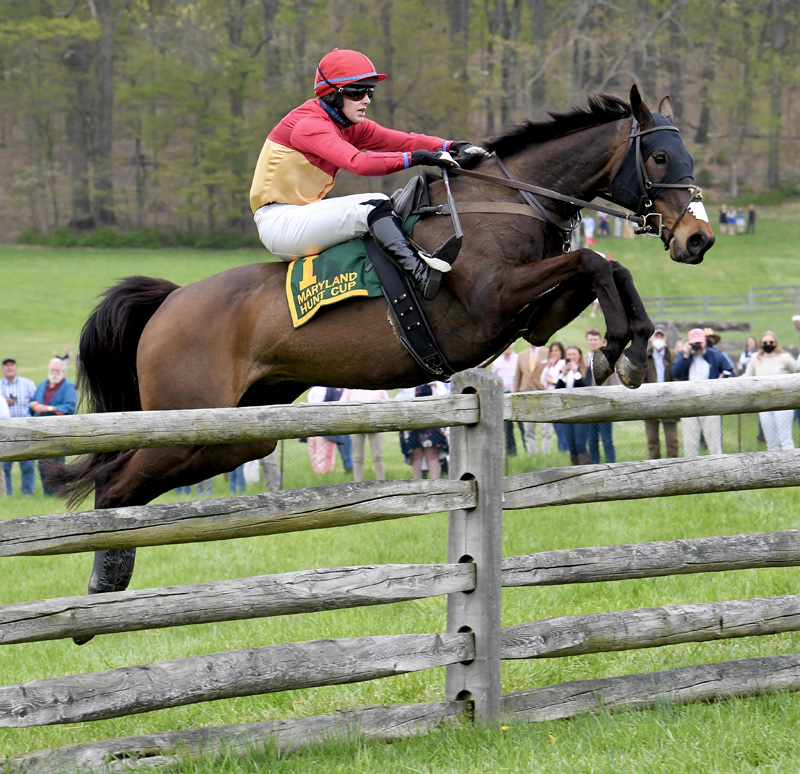 Until the pandemic last year, only the onslaught of World War II had cancelled the race's annual running on the last Saturday in April in Glyndon, Maryland.
Steeplechase fans who had waited two years, through the race's first break in 55 years, were rewarded with quite a show over the 4-mile course.
Watch Vintage Vinnie (Vinnie Roe—Bobby's Jet, Bob's Return), owned by Armata Stables, open a gap so big the camera couldn't capture him in the same frame as the rest of the 10-horse field for most of the race. The race begins at 7:55 into the National Steeplechase Association weekly recap: