Skylar Wireman outrode three dozen young athletes to win the USHJA Gladstone Cup Equitation Classic—West, held Sunday, July 24, as part of the Adequan/USEF Junior Hunter National Championships—West at Blenheim EquiSports (California).
The Gladstone Cup is a three-round class that combines the precision of equitation and handiness of hunters over a course set at 3'6″.  After the first round, the top 20 contenders are invited back for Round 2, and six finalists then return for a work-off to determine the winner.
Wireman, 17, who is trained by her mother Shayne Wireman from their Chestnut Hills Equestrian Center in Bonsall, California, led from the start of the Gladstone Cup, earning the day's single best score with a 98 in the first round aboard Famous, a 12-year-old Dutch Warmblood (Zacharov—Bylantellie) owned by MKT Investments. Back for her second trip, she performed nearly as well, earning a 97 for a total score of 195.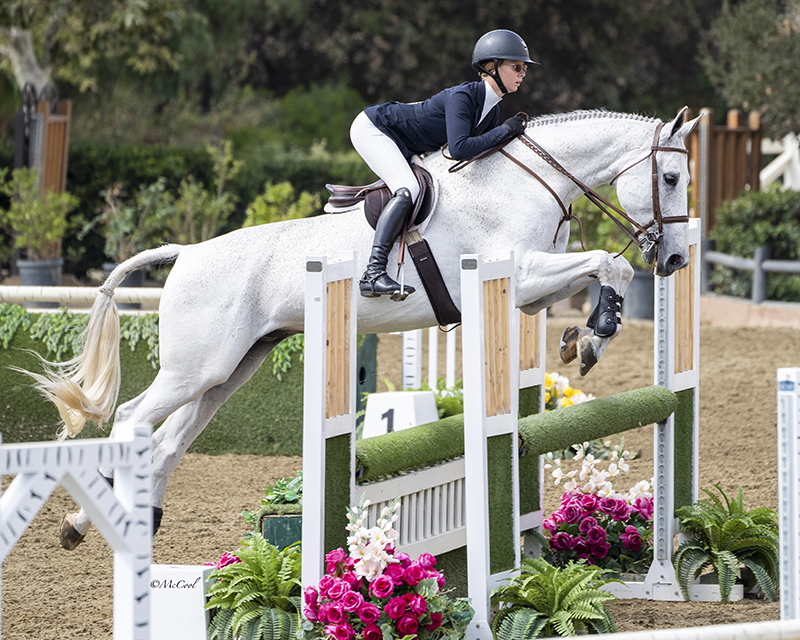 Second place went to Paige Walkenbach, 15, Paradise Valley, Arizona, on Elvenstar Farm's Let's Go with a total score of 183. Walkenbach scored a 97 in the first round to sit on Wireman's heels, but an 86 in Round 2 widened the gap between the two. Third place went to Bella Primavera, 18, Aptos, California, on her own Carrico Sun with a total score of 173.
Watch Wireman's first round aboard Famous, courtesy of USEF Network: 
Watch Wireman's final round in the work-off, aboard Paige Walkenbach's Let's Go: