Just a few months after joining the hunter ranks, former equitation horse Princeton took home the 3'6" overall grand championship from the Adequan/USEF Junior Hunter National Championships—West at the Sonoma Horse Park in Sonoma, California.
Ridden by Stella Wasserman, of Beverly Hills, California, Princeton claimed the overall grand champion tricolor and the Monarch International Perpetual Trophy on July 22. The pair won both the classic and handy rounds for the large junior hunter, 15 and under, section.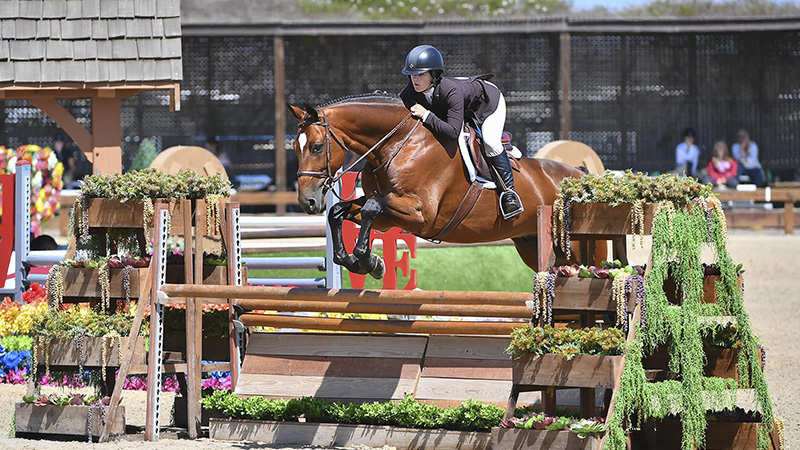 Wasserman, who trains with Jamie Sailor at Meadow Grove Farm in Los Angeles, is a veteran of past Junior Hunter National Championships. She first started riding the 8-year-old Selle Français by Quintus in the equitation this winter during Desert Circuit (California). They debuted in the hunter ring in April during Temecula Valley Premier (California), and Princeton took to it right away, earning five large junior championships before heading to the Junior Hunter National Championship.
"He's super sweet in the barn. He's lovely," Wasserman said. "He's actually only been doing the hunters for a couple of months now, but I think he's found his calling! After the classic round yesterday, I was feeling good…Coming into today I just wanted to go out there and have fun and do what I came here to do."
Watch the handy round that helped them clinch the victory: