U.S. Paralympian Beatrice de Lavalette returned to Belgium, her childhood home and the site of the 2016 suicide bombing that left her a double amputee, to receive the Fédération Equestre Internationale's 2021 Against All Odds Award this week.
A rider from childhood, de Lavalette's recovery from the injuries she sustained in the March 2016 terrorist attack at the Zaventem Airport in Brussels has involved horses from the start, and this summer that journey took her to Tokyo, where she made her Paralympic debut aboard Clarc as a member of the U.S. Para Dressage Team.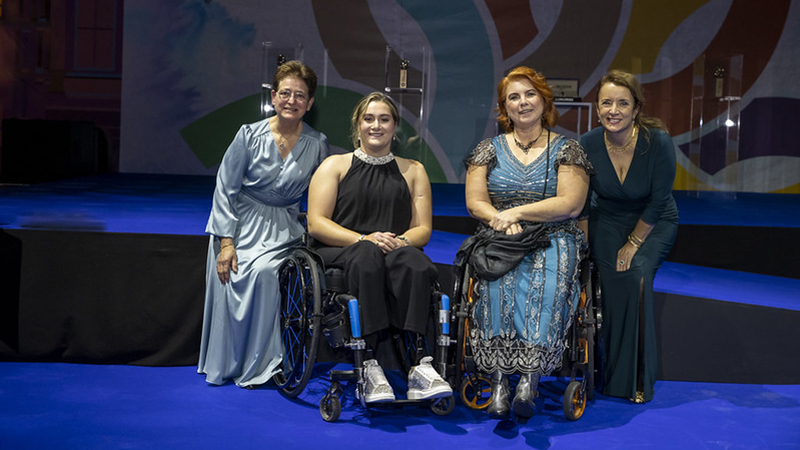 The Against All Odds Award is given to someone who has pursued their equestrian ambitions despite a physical handicap or extremely difficult personal circumstances.
"The Against All Odds Award means everything," de Lavalette said. "The FEI stands for the highest standard of competition I can achieve, so being recognized by them is awesome and a true honor. It shows me that everything I have done these five or six years has been seen, and people have realized how big it really is.
"As a result of the attack, I lost a part of myself and my freedom," she said in a video produced for the 2021 FEI Awards. "It took me a while to get through my sadness of losing my legs, losing my ability to walk, and waking up in a completely different life. Every time I get on a horse, I gain my freedom back. I get to ride a horse almost as everybody else. I get to ride a horse pretty damn well. I love doing it. Experimenting and doing different things with the horses gives a sense of power that I often lose being in a chair. So having that sense of freedom and that power back means everything."
De Lavalette, 22 of Loxahatchee, Florida, was one of three U.S. finalists for the annual awards. Stephanie Simpson, who works for eventer Boyd Martin in Cochranville, Pennsylvania, was nominated for the Cavalor FEI Best Groom Award, and the Los Angeles-based Compton Cowboys were nominated for the FEI Solidarity Award, a category that recognizes "an equestrian development project, an individual or organization that has used skill, dedication and energy to expand the sport."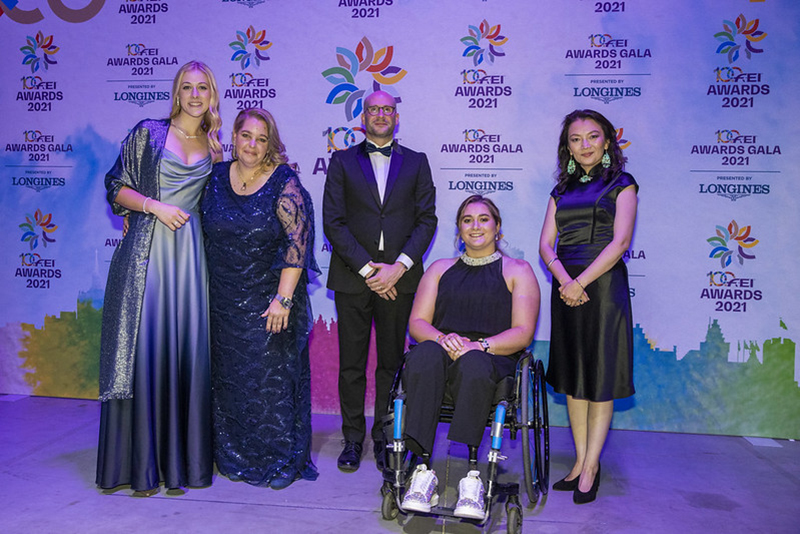 Other FEI Award winners named Wednesday during the FEI's 2021 Hybrid General Assembly in Antwerp, Belgium, were Swedish show jumper Peder Fredricson, who took the Peden Bloodstock FEI Best Athlete Award; German eventer Greta Busacker, 19, who won the Longines FEI Rising Star Award; Marie Johansson, groom for Swedish dressage rider Patrik Kittel, who earned the Cavalor FEI Best Groom Award; and China's Equuleus Charity, which aims to help at-risk students to reach their equestrian dream while successfully completing their academic studies, for the FEI Solidarity Award.
Winners were determined by a panel of judges and public votes cast on FEI.org.
Meet Beatrice de Lavalette and see why she won this year's Against All Odds Award: