Just one-hundredth of a second separated winner Maxime Livio of France, aboard Boleybawn Prince, from second-placed Frida Andersén and Box Compris of Sweden during the Agria Top 10 Indoor Eventing Final, held Sunday at the Sweden International Horse Show in Stockholm. Current Olympic champion Julia Krajewski of Germany was third aboard Nickel 21, and U.S. rider Boyd Martin finished fifth on a catch ride, 7-year-old Swedish Warmblood Caruccio Paradise, Swedish rider Johan Lundin's mount.
Boleybawn Prince is an 18-year-old Irish Sport Horse (Colin Diamond—Ann Brook Lass, Clover Hill) owned by Livio's student Arinadtha Chavatanont, who started competing with the gelding back in 2016, most recently competing at the Tokyo Olympic Games representing Thailand.
This year marked the launch of Agria Top 10 Indoor Eventing at the Sweden International Horse Show. The brand-new competition for some of the world's best eventing riders consists of a warm-up round, which was held Thursday, and a final.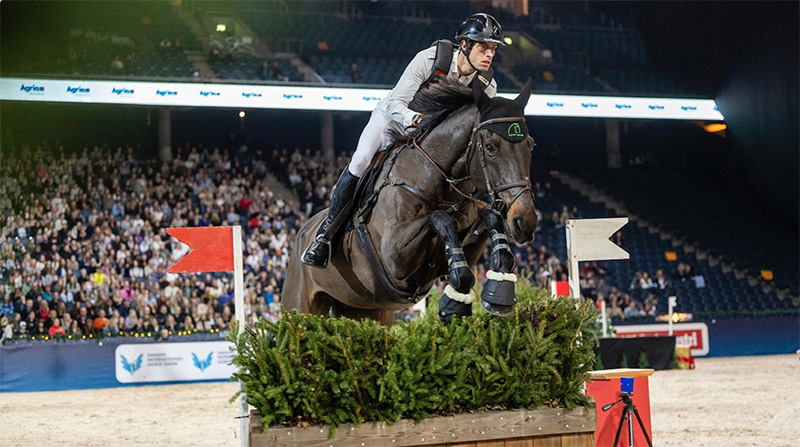 "I think this was a good demonstration of what cross country is, with trouble for some and really nice rounds for others and the finish really close,"  Livio said.
Watch Livio's winning final round, courtesy of Horse&Country.tv:
Full results: Agria Top 10 Indoor Eventing (equipe.com)