Ocala, Fla.—March 25
Stella Wasserman has done her fair share of special equitation classes that riders must contest without help from a trainer, but she's never won one. In fact, she's never come close.
"I've actually done a few of them on the West Coast, but funnily enough, I've never made it around the ring—until today," she said. "I've always had a bit of a rough time with last-minute horse changes and this and that."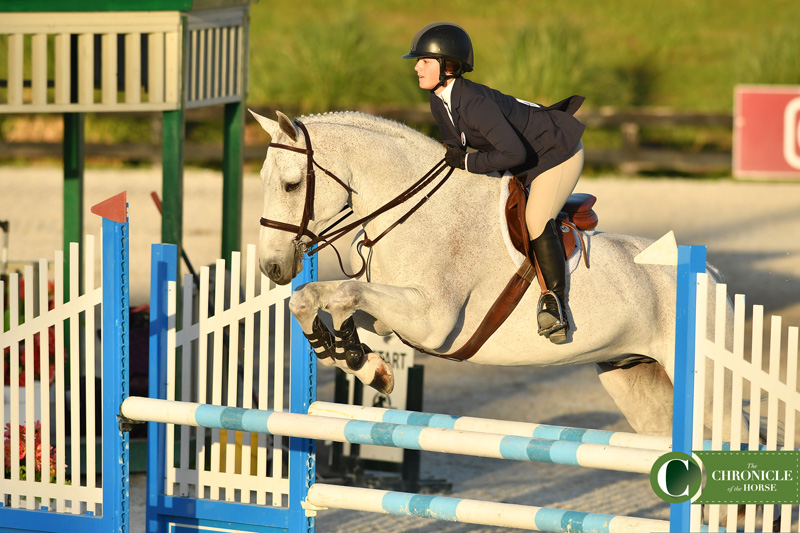 Wasserman did more than just make it around the ring in the HITS Equitation Championship, she outrode 27 other competitors to take the title back to her hometown of Los Angeles. Her barnmate Abigail Gordon laid down a lovely second round to move up to second, with Madison Ramsey claiming third.
For the HITS Equitation Championship, held at HITS Ocala Championship X, competitors must walk the course and warm up without the benefit of trainer input. HITS President Tom Struzzieri gave competitors the lowdown on the rules while trainers anxiously watched from their golf carts or paced in the VIP tent. Riders are allowed a groom in the warm-up ring, but no coach.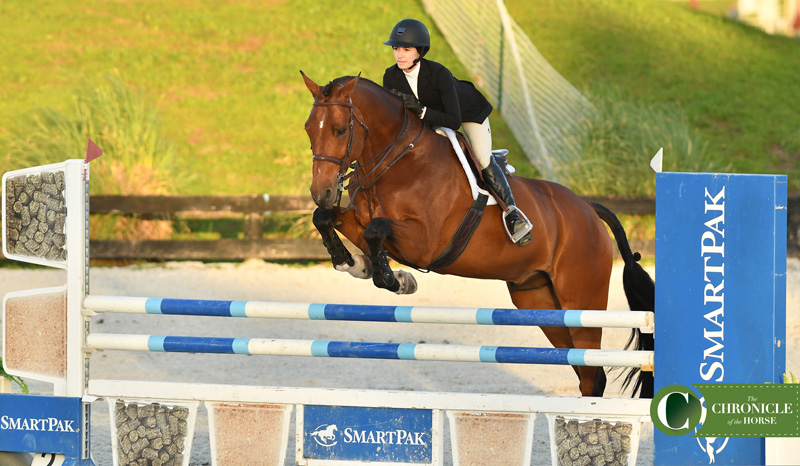 "I honestly think this is such a cool class for juniors to be able to do," said Wasserman, 17. "You get to practice being on your own and training yourself, and you just get to feel like you're being a pro. I think it's a really cool opportunity for juniors. You get to do it with all your friends and kind of lean on each other, and that's also really fun."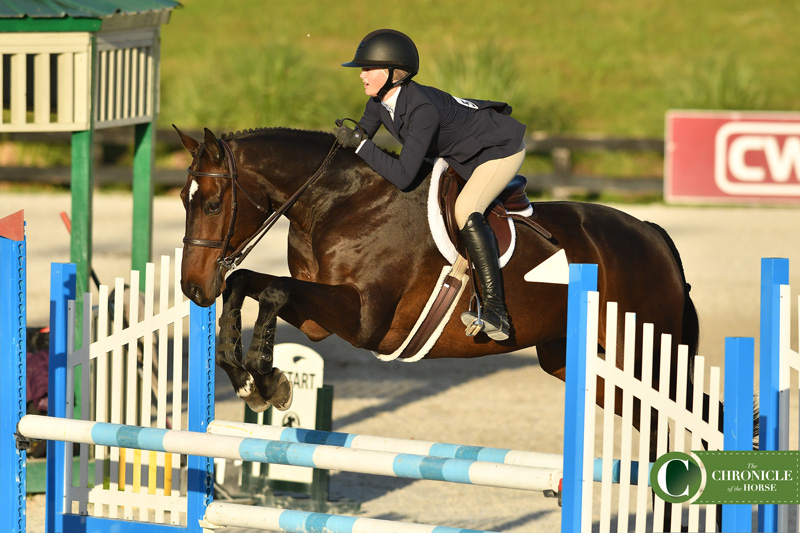 Wasserman and Gordon walked Marina Azevedo's course together, which included a bounce, a trot jump and a triple combination.
"I walked the course and was feeling really good about it because a lot of it complemented the way my horse goes," Wasserman said. "On my way to the first jump, I was just thinking, 'This is my kind of course, so it's, like, my time to go and do what I came here to do.' "
In the first round Wasserman struck up a gallop and stayed on the same strong pace all the way through, earning a score of 86 from judges Jeanne Marie Miller and Irving Evans. She came back in second position for Round 2 and put in another consistent round for a mark of 88 and the win.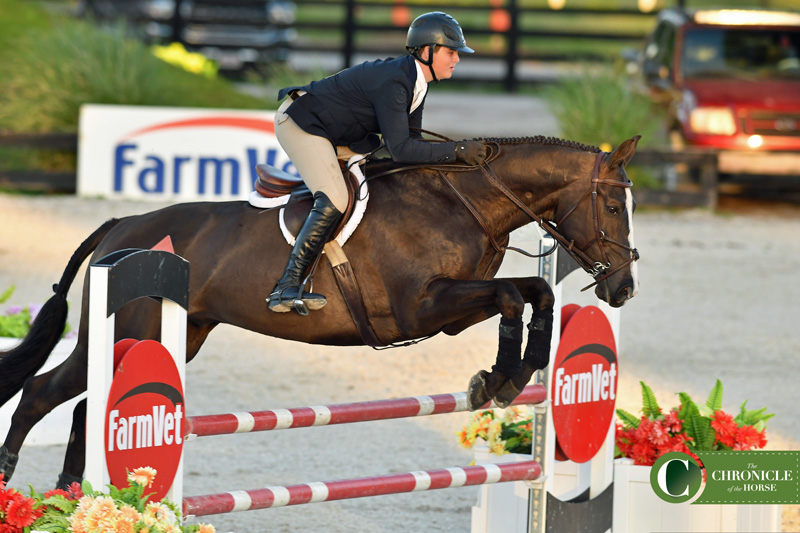 Wasserman said it wasn't too strange for her to be on her own for the class. As an experienced jumper rider she's walked plenty of courses, and she felt comfortable with what to ask her groom to set in the warm-up.
A few hours before the class she chatted with Kate Conover, who, along with Samantha Schaefer, trains Wasserman out of Shadow Ridge Farm. Conover reminded her to keep her mount—Munich, owned by Elvenstar Farms—straight and help him across the oxers.
"It's actually a bit of a new partnership for me; I've only had him since the beginning of this year," she said. "So he's new, but he's really awesome."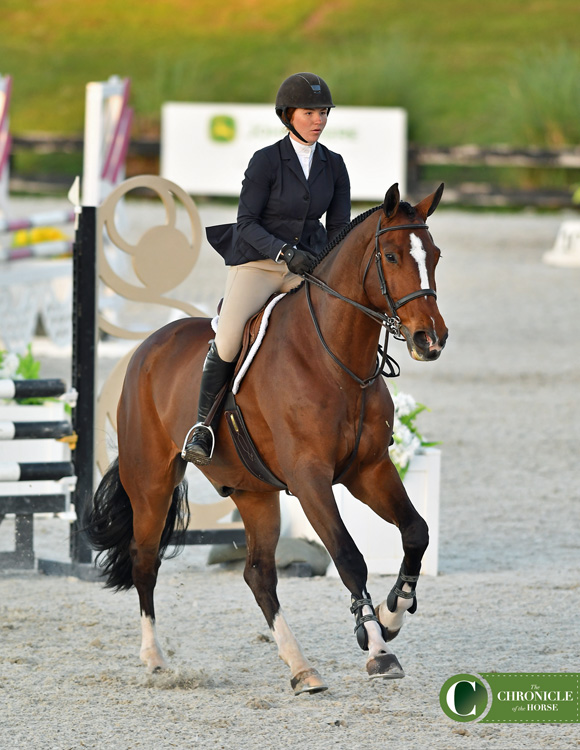 Both Gordon and Wasserman wore buttons on their show coats to honor Cassandra Kahle, who suffered a head injury from a fall at HITS Ocala earlier in the season.
"My trainers know her very well and are very close with her, and I know some other people that are like super close with her, and I just think it's so incredible what she's overcome," said Wasserman. "She has a long road ahead, but she's strong, and we all want to show our support for her."
Results
1. Stella Wasserman
2. Abigail Gordon
3. Madison Ramsey
4. Hugh Turner
5. Katie Triantos
6. Ella Witt
7. Schuyler Dayner
8. Madeline Jordan
9. Grace Taylor
10. Emma Covarrubias
11. Penelope Burnham
12. Sally Ives
For full results visit the HITS website. Check back at coth.com this weekend for more from HITS Ocala.