After the Prix St. Georges schoolmaster she was riding died unexpectedly, teenager Renee Stockfisch wasn't sure what she wanted when she went looking for her next dressage horse: Buy or lease? A schoolmaster or a project?
She came across Immortal Thor on Facebook and went to look at him on a cold November night. The gray gelding was green and about 200 pounds overweight and sitting in a field since his owner Joyce Gervais had injured her knee.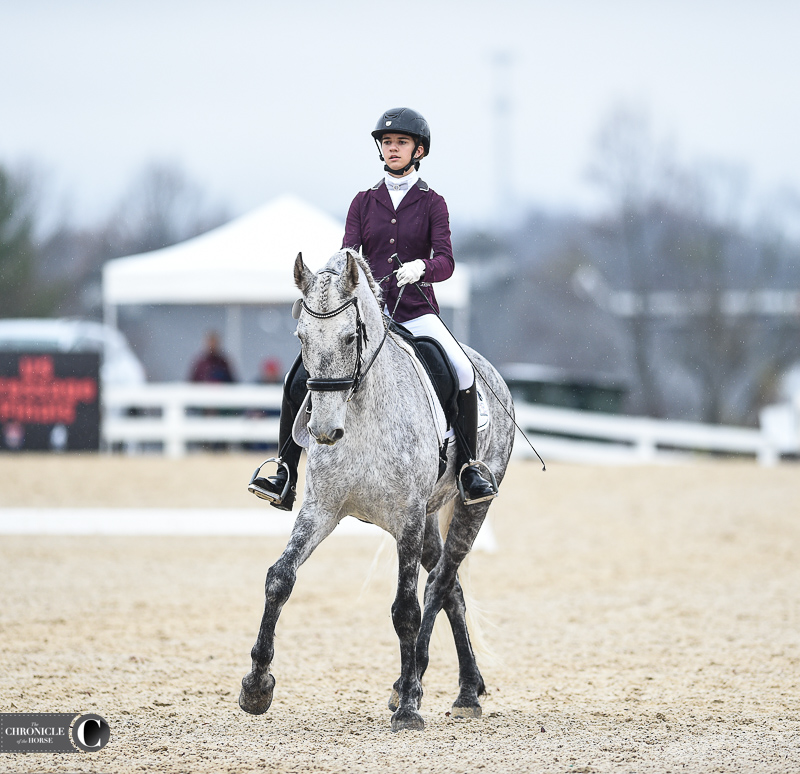 After consulting with her trainer, Dawn Fraser, Stockfisch decided to take a chance on "Mon Ami," thinking it would be fun to develop him.
Two years after starting to lease the gelding, Stockfisch, 16, Groton, Massachusetts, went to her first U.S. Dressage Finals, held Nov. 10-13 in Lexington, Kentucky, and finished as the reserve champion in the junior/young rider first level championship (69.49%) and ended the year as the U.S. Dressage Federation junior/young rider first level year-end winner.
"He's not the fanciest," Stockfisch said. "He doesn't have the best hind end, but he keeps surprising us and tries his heart out, and that's all we can ask for."
Mon Ami is a Warlander (IF Xenophon—IF Eowyn), which is a Friesian crossed with an Iberian horse such as an Andalusian or Lusitano, and Stockfisch said she often gets people guessing either one breed or the other when they meet him.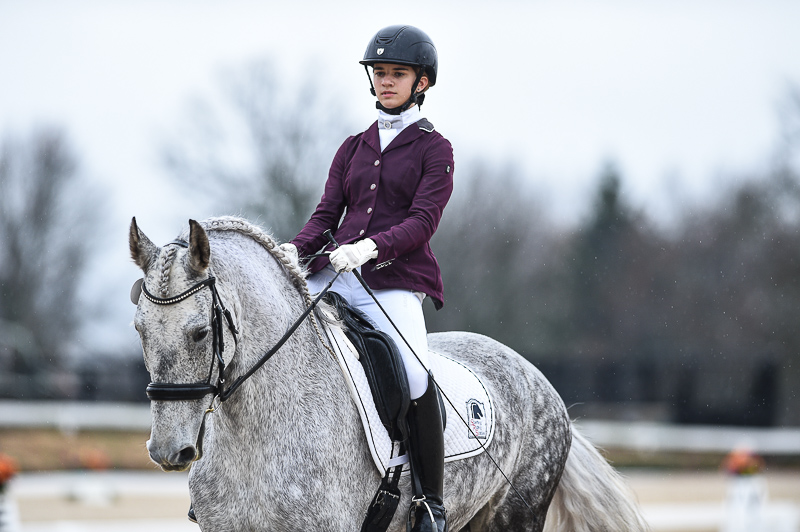 "There's not many of them," she said. "He's out of Washington State. His registered number is 75. He has a little bit of feathers, and he paddles when he walks. He has the expressive front end of a baroque horse.
"He has a great brain," she continued. "He's very smart and figures things out super fast. He's very snuggly, so we connected right away. He made it pretty easy. . .  If I'm having a rough day, he'll be eating his hay and let me lay on him."
The pair missed out on Finals last year after making a mistake at the GAIG/USDF Region 8 Championships (New York).
"I put a lot of pressure on myself," said Stockfisch. "My parents and my trainer have been great. They'll support me but not tell me what to do. I want to do well and make him and I both proud."
Stockfisch was thrilled just to make it to Kentucky this year, no matter how she placed.
"It kept sinking in, like, oh my God, we made it here, and I'd stop and take a minute and smile. If I didn't take him out of his stall and show him, it would still be great because we made it," she said. "I'm really lucky to have him. He's pretty special and cool looking. He's just very sweet. He thinks he's a lap dog and just wants to snuggle with me and knock me over."