Uniondale, N.Y.—April 29
McLain Ward has always had a way with mares, and his newest one just won a big class at the Longines Masters of New York in outstanding company.
Clinta jumped to top of the $382,800 Longines Masters Of New York, edging out World No. 3 Peder Fredricson on Hansson WL. Pathfinder Erynn Ballard posted a speedy jump-off round, and her time on Fantast—the big winner Friday night—held up for third.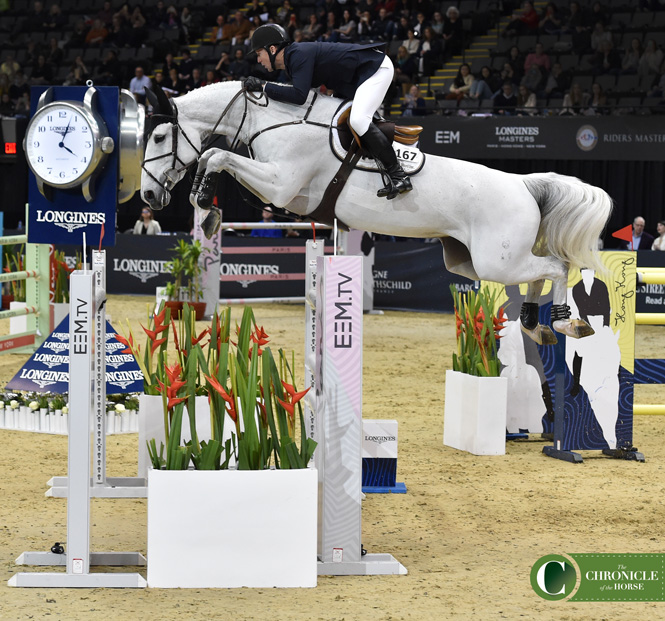 "This was only my third show with Clinta," said Ward of the horse he spent seven months trying to buy. "[At the Winter Equestrian Festival (Florida)] she won a nice 1.50-meter class where we went well in the jump-off. I didn't run her earlier in the week, and we were aiming for the grand prix."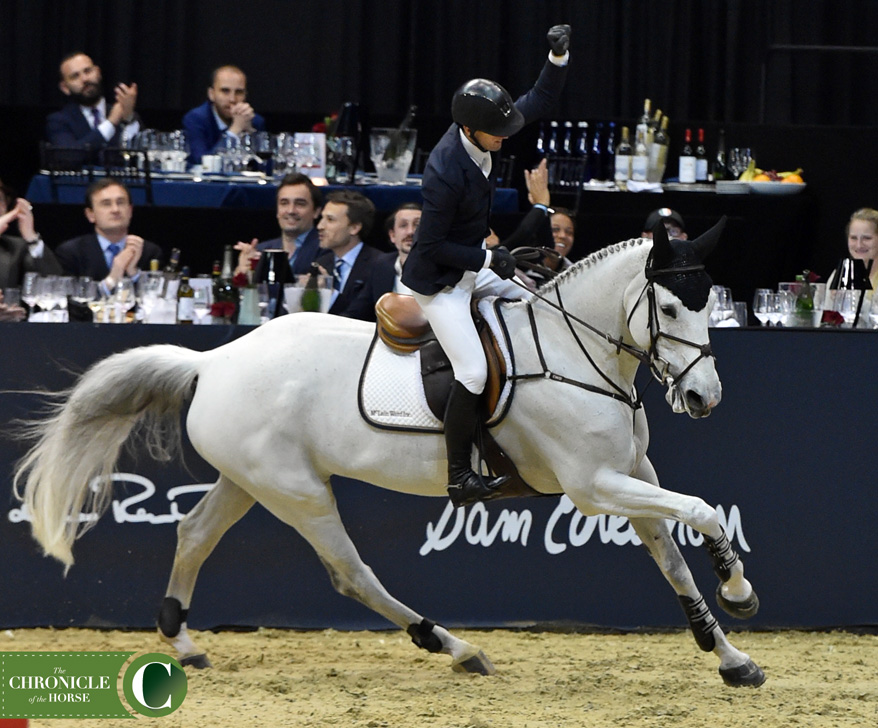 Dutch course designer Louis Konickx's 1.60-meter course wasn't easy, but a high quality field—including 10 riders who'd flown over from Europe to compete—meant that 14 horses—nearly half the 30-horse class—qualified for the short course.
Check out lots more photos from the $382,800 Longines Masters Of New York.
One especially dramatic moment in the first round came when Laura Kraut and Curious George both showed off incredible talent and athletic ability after they chipped at fence 3, a vertical, but managed—nearly impossibly—to leave the delicate fence up. Kraut kicked him forward, and Curious George rose to the challenge, galloping up to the oxer a few strides later and getting across it. They finished clear and qualified for the jump-off, eventually taking 10th.
In the short course Ballard showed the way with an inside turn after a big oxer to the double of verticals, but she admitted she didn't know if her time would hold up. She sat on a stage with a camera on her as she watched the rest of the riders try to outrun her, and for a while it looked like she might make it home to Ontario with two trophies, but Ward, 12th in the jump-off order, knocked her off the top spot on the podium, and Fredricson, last to go, relegated her to third.
Ward went for it in the jump-off, but he also had a hairy moment turning back to the double. Clinta stayed careful to leave the rails in the cups.
"I thought that was a good place to take a bit of a chance," he said of his tight turn. "She's so careful; she really doesn't want to hit the fences. I kind of felt like we squirreled over it. Somehow she got all four legs over it. I thought, 'OK, just stay on it and don't make a big mistake.' The horse really was there for me. That's what happens when you roll back. The horse really has to make an extra effort, and she did."
Sure enough, the final two riders, Daniel Bluman (Bacara d'Archonfosse) and Fredricson couldn't catch him.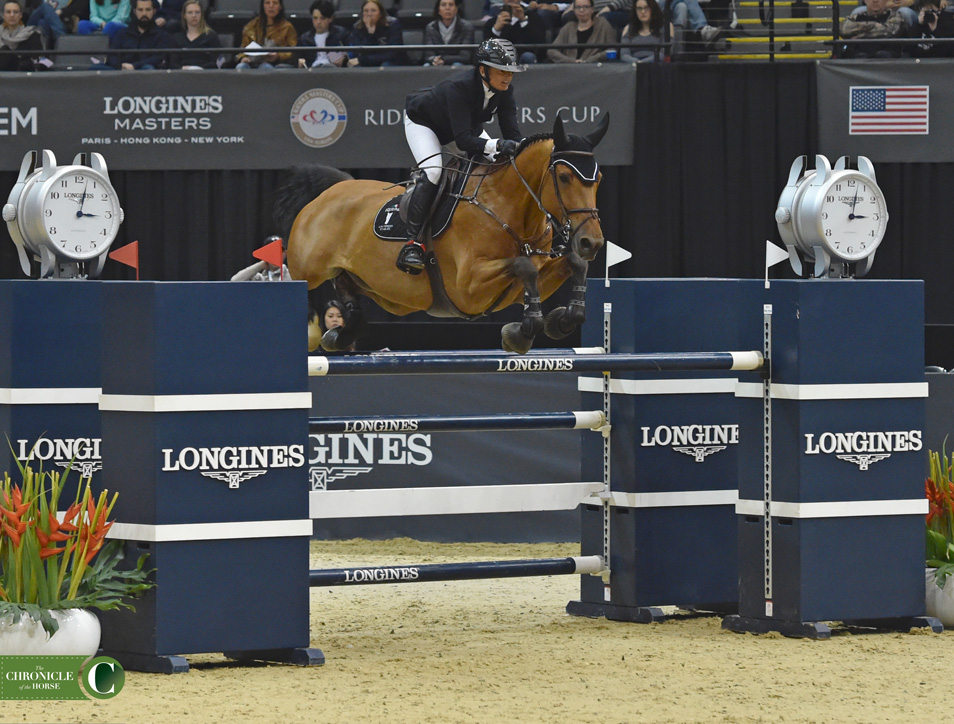 "It's always difficult to beat McLain," said Fredricson, who rides for Sweden. "He's always quick. I was really happy with my round. My horse jumped fantastic. If I could have done something, maybe I could have turned tighter to the second to last; I got a bit of a waiting stride there. But then I could have had it down also."
And Ballard also had a big smile on her face as she climbed onto the podium. This is her first trip to any Longines Masters competition, a series that also includes legs in Hong Kong and Paris.
"I would say New York has always been good to me," she said. "I had a big win in the [ASPCA] Maclay Finals at Madison Square Garden. Everyone was saying New York is your place. I think that's true for this week. I was hoping for two top-10 finishes, and I got three podium finishes. There's not much more you can do than that. I already asked [partner] Ilan Federer today if we can go to Paris."
Ward echoed her sentiments about winning in New York.
"It's always nice to win on your home soil in the U.S. and extra special in New York," he said. "I can remember years ago when I was a young kid, I won a grand prix at the Garden, and that was very special because it was the home state and the home city. It was very special today here."
Ward's not telling the whole story about that win back in his teenage years. In 1993 he finished as the reserve champion at the ASPCA Maclay Finals behind Kelley Farmer. The 18-year-old then swapped to white breeches and won the feature grand prix of the National Horse Show (New York), becoming the first person to ride in both classes the same year, let alone win against the pros.
To hear the backstory of how Ward managed to pair up with Clinta, check out the May 21 issue of The Chronicle of the Horse. What are you missing if you don't subscribe?
If you're following along at home, we've got a live streaming schedule and all the basic information you need in one place. 
Follow all the Chronicle's coverage of the Longines Masters Of New York.
Make sure you're following the Chronicle on social media, too. We're @chronofhorse on Facebook, Twitter and Instagram.
2018 Longines Masters Of New York Sunday
Mollie Bailey / Apr 29, 2018 10:28 pm