Harrisburg, Pa.—Oct. 22
He has Olympic gold medals, world championship gold medals and Pan American Games team and individual titles. He's won the FEI World Cup Final and countless prestigious grand prix classes, but the Grand Prix de Penn National has always eluded McLain Ward. Saturday night, thanks to a classy young mare named First Lady, he finally grabbed it.
"This place is kind of a little bit of a nemesis for me," he said. "I think I've done this grand prix 30 times; this is the first time I've won it. So it's kind of been a running joke amongst my friends and I, but I finally got it, so that's a nice thing."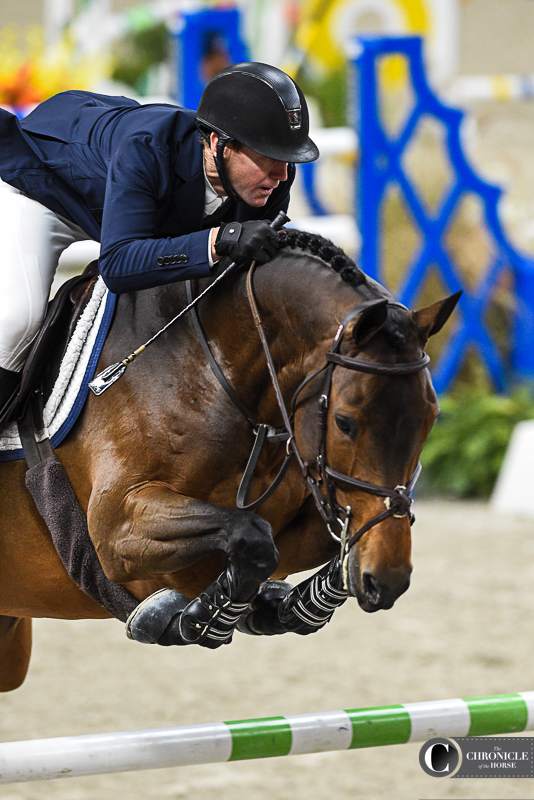 Thirty-four pairs tackled Anderson Lima's course for the $100,000 Grand Prix de Penn National, and seven advanced to the jump-off. Though it was a national grand prix, the class featured a number of top international riders, with Brazilian Olympic champion Rodrigo Pessoa and World Cup Finals champion Beat Mändli of Switzerland bringing two mounts apiece.
"It's not an FEI show, but it's a high level national show," Ward said. "You see a lot of horse and riders combinations getting ready for some of the World Cup [qualifiers] later in the season and get a couple rounds under their belt here."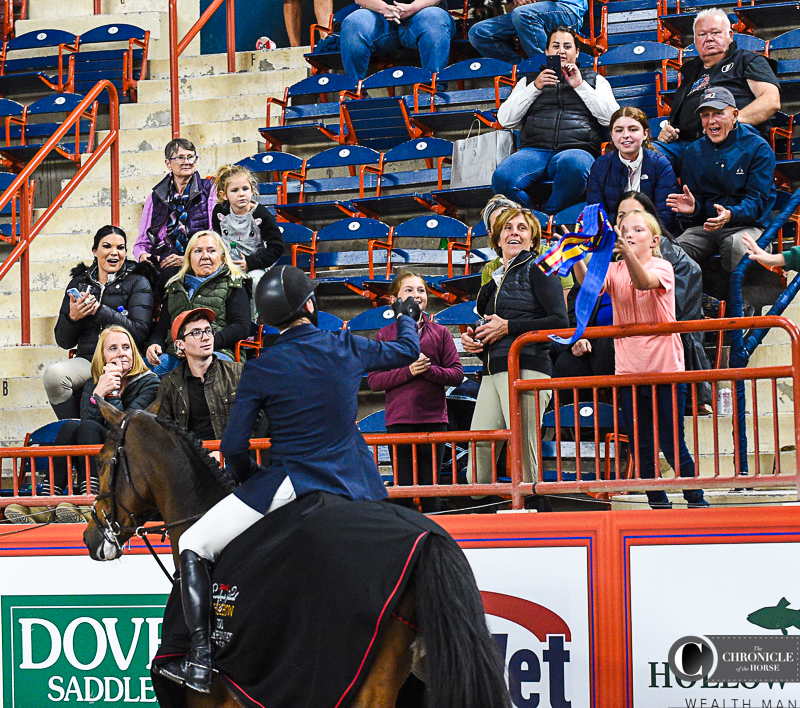 Ward also brought two mounts: Lezaro and First Lady. They're both younger mounts, and Ward had never competed either indoors, so he thought it would be a good experience for them.
"Robin Parsky, who is a great supporter of the United States and myself and Kent Farrington and a lot of other top riders, purchased [First Lady] and has entrusted her with us, and we've developed her," Ward said. "This is actually her last show of the year, so it was a great climax to her season."
Watch their winning jump-off round, courtesy of ClipMyHorse.TV:

Ward has had the 9-year-old Oldenburg mare (Don Diarado—Love Dream, Lordanos) for two years.
"She's feisty, but she has a tremendous amount of quality," he said. "She's still learning a little bit, she's still inexperienced, but she's got a huge heart and really tries very hard."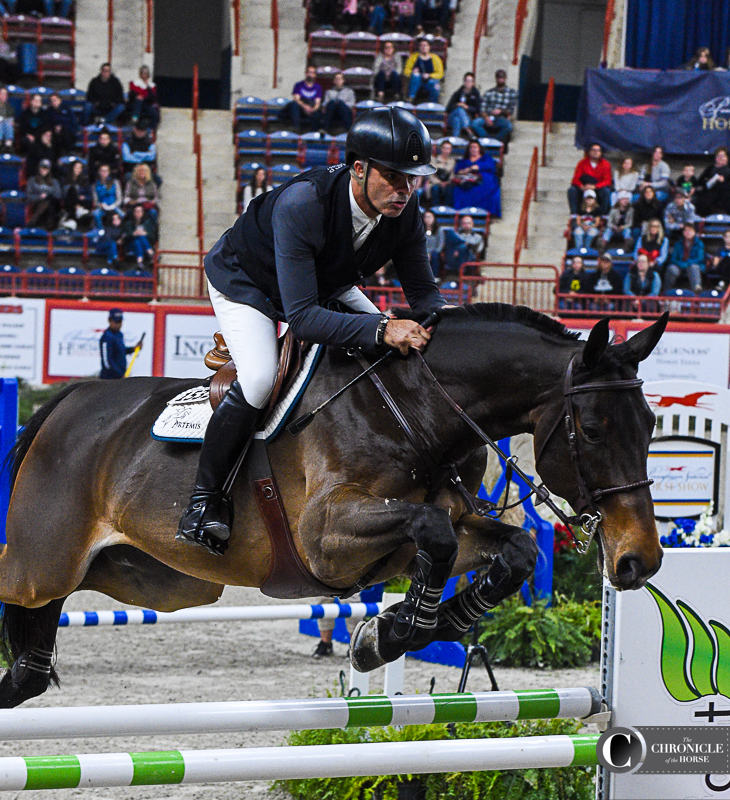 Ward was the last to go in the jump-off and set out to chase down Pessoa's time of 34.88 seconds with Quality FZ. He stopped the timers in 34.63 seconds to take the win. Mandli finished third with Dijon Terdoorn Z.
"I think she's naturally a little quicker horse," Ward said. '"I had basically the same numbers as Rodrigo, maybe a bit more foot speed. And I went in with the thought to try to push the envelope a little bit and catch him, and it worked out."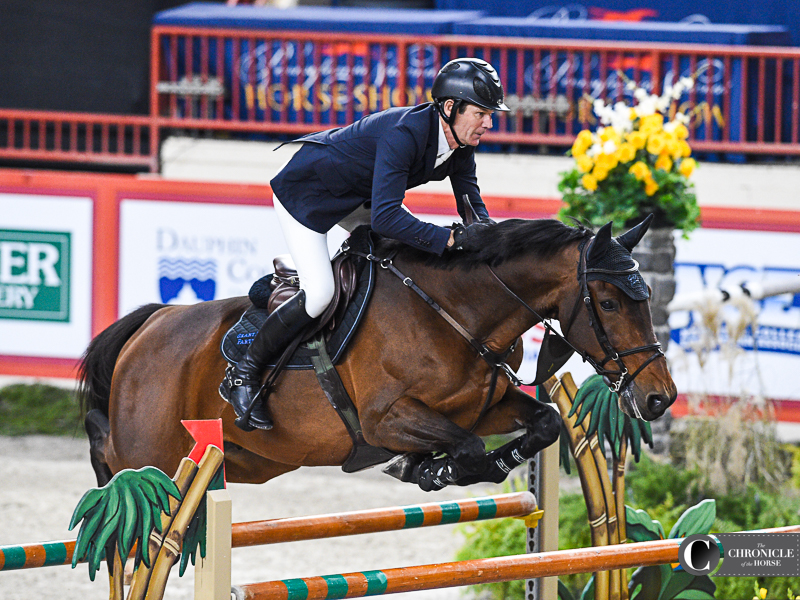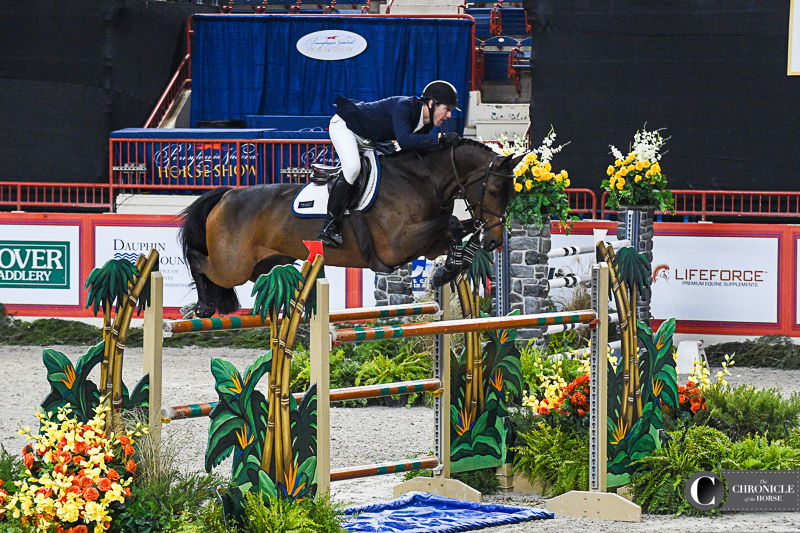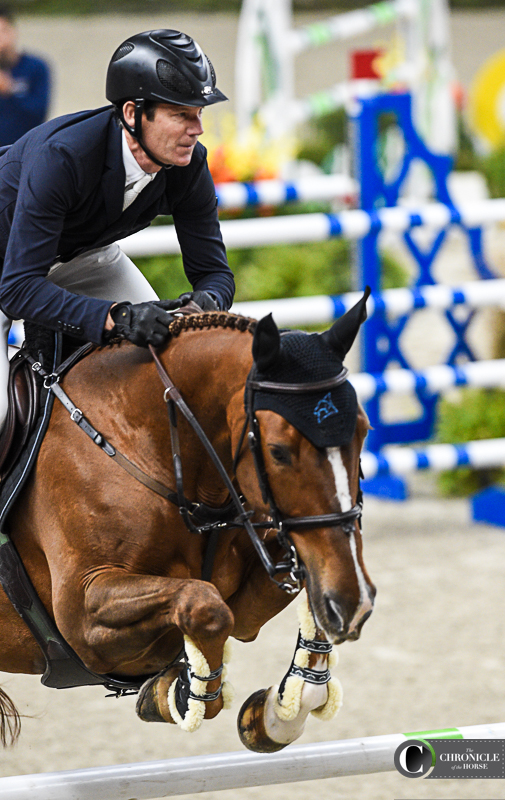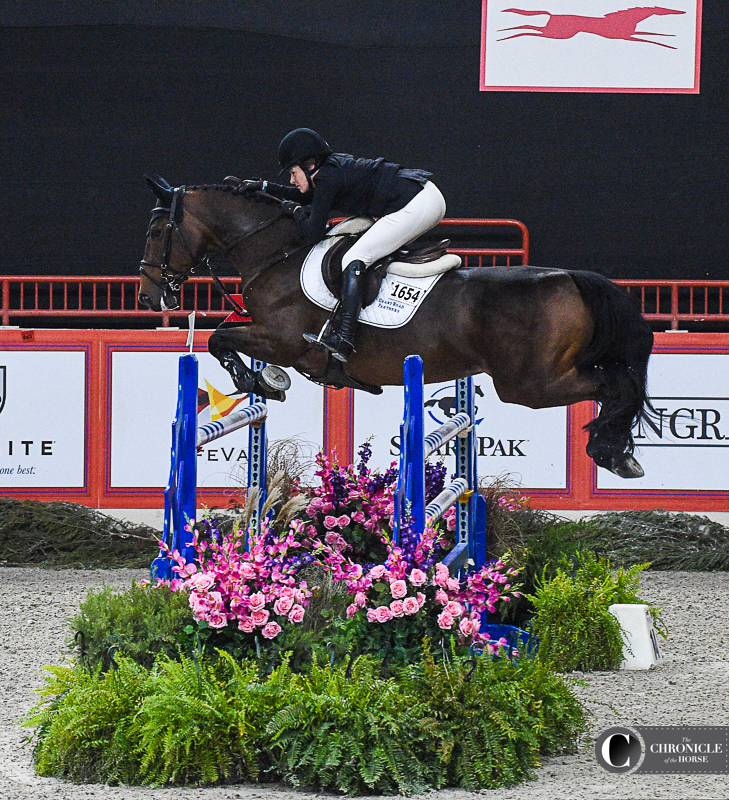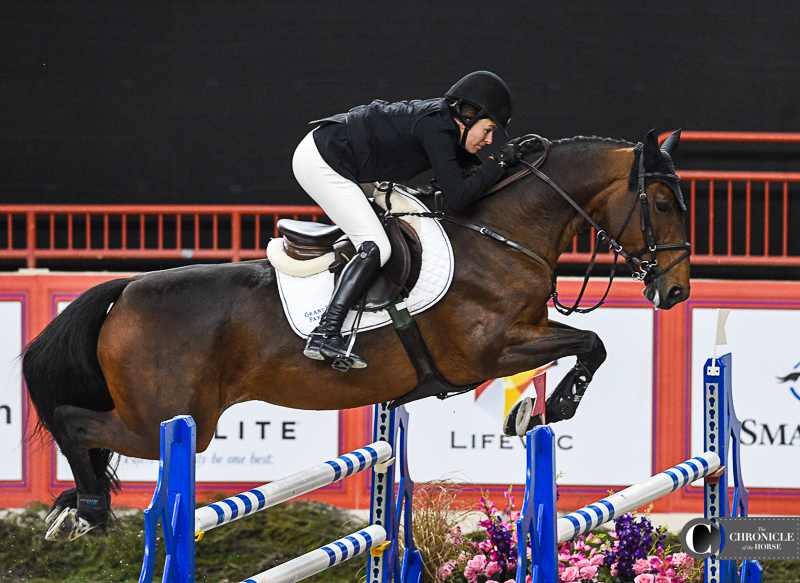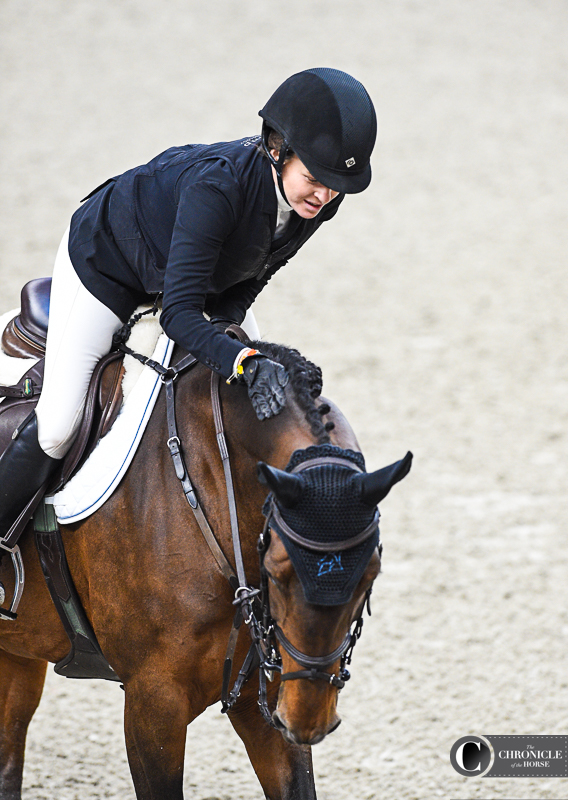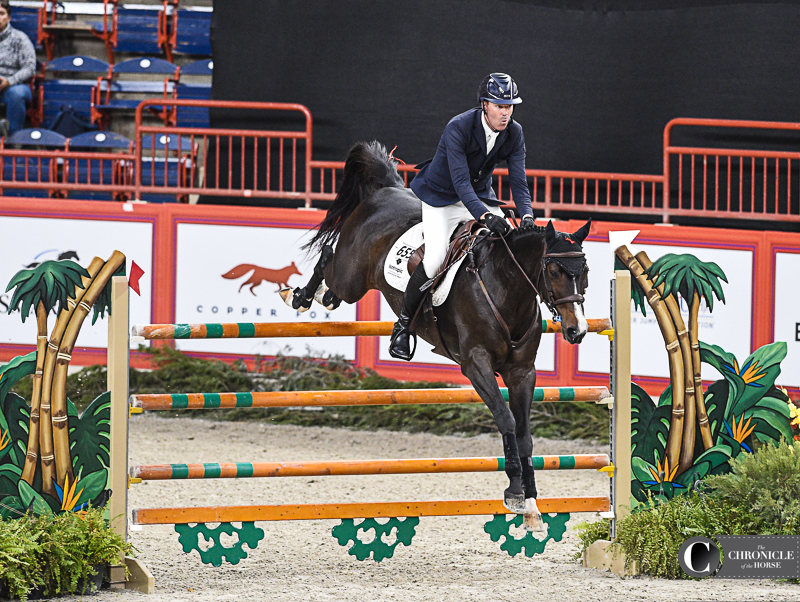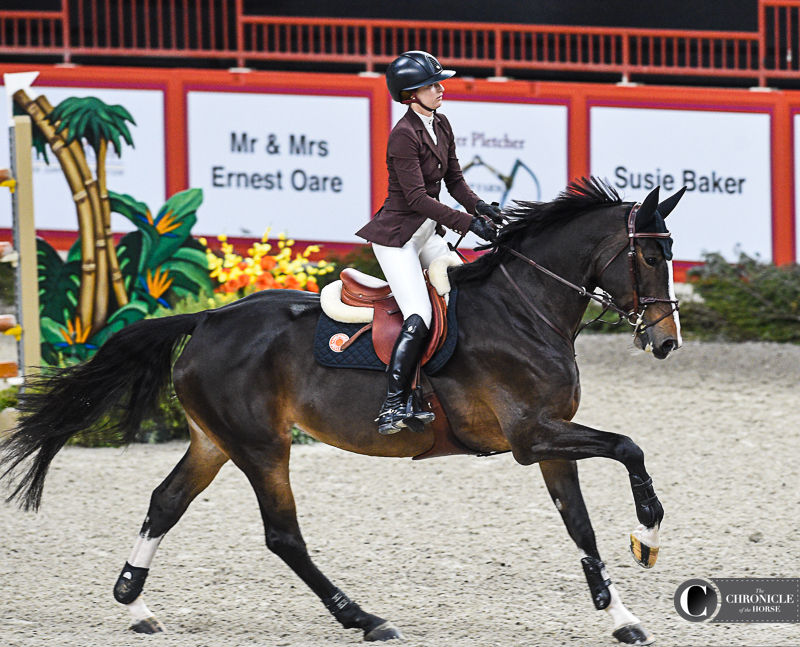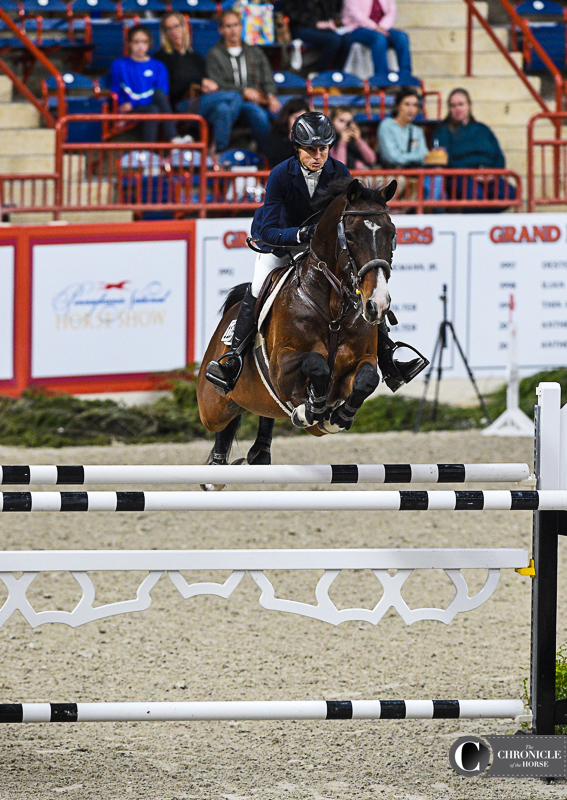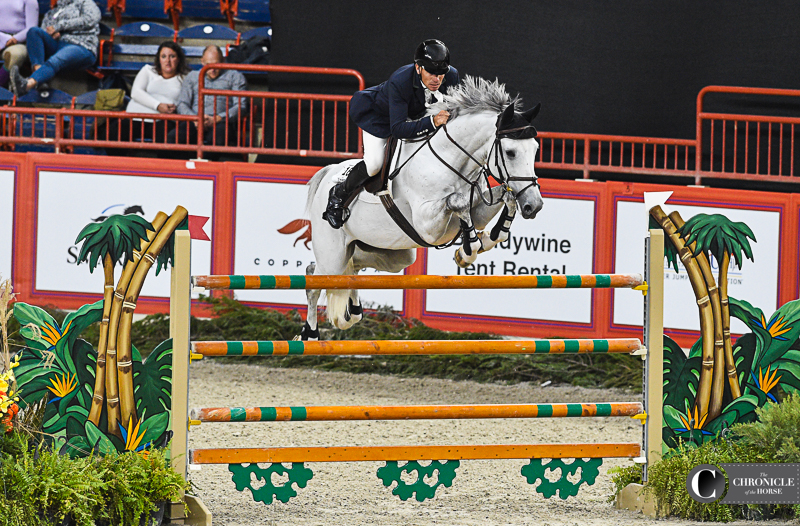 Find results here. Want more Pennsylvania National? The Chronicle will be on the scene through grand prix night bringing you photos and stories. Plus see more analysis from the Pennsylvania National in the Nov. 7 issue of The Chronicle of the Horse magazine.