Temecula, Calif.—Jan. 25
Last year was a breakout one for Nick Wagman, but he's not resting on his laurels.
After winning several CDI Grand Prix classes with Beverly Gepfer's Don John and small tour CDI classes with Elizabeth Keadle's Ferano at the Adequan West Coast Dressage Festival, Wagman's returned  this year with a newfound sense of confidence and some extra help from U.S. dressage chef d'equipe Debbie McDonald.
Wagman brought his confidence to the ring today with Don John, an 11-year-old Dutch Warmblood gelding (Johnson—Lindalie, Goodtimes), and they took home the win in the CDI-W Grand Prix for the freestyle (69.97%).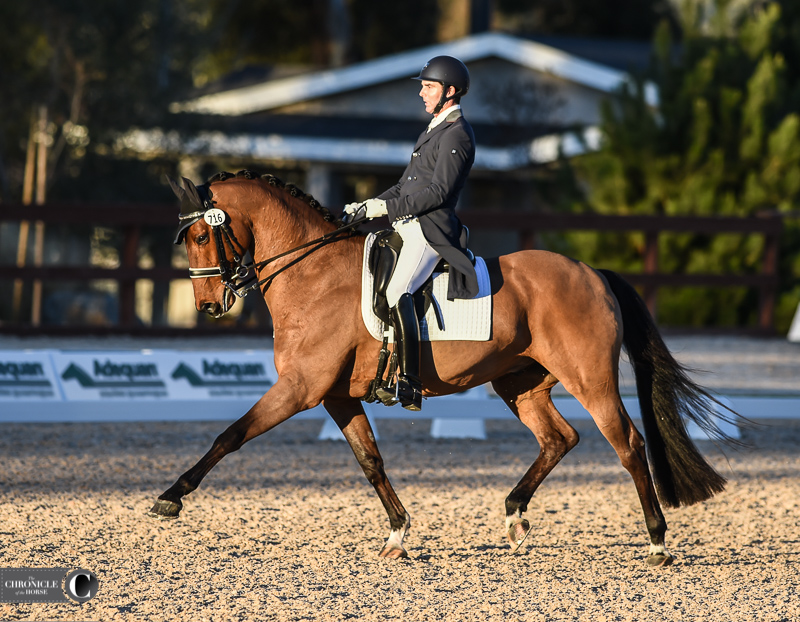 Although the class only included one other combination, Emily Miles and Quantum Jazz, who scored a 66.15 percent, Wagman was thrilled with his ride and the win in their first big outing of the season.
"We were questioning whether to put him in the CDI or not, but we thought, 'Why not?' and we did it," he said. "I'm glad the weather held up and all the work we've been doing to make him stronger and fine tune things; I don't have to worry about the shows, and it kind of paid off. We had a much more mature, put-together test than we did last year. I was really pleased."
Wagman has been working hard with coach Marie Meyers as well, and she's pushed him to get more daring with his piaffe and passage in the ring to see if he can match what he gets in warm up.
"I tend to back off a little bit and not want to get in the way, and she said, 'Go in there and ride!' We had a couple little hiccups, but overall the piaffe and passage was much stronger, and that was I was pleased with," he said. "The rest of the test is kind of becoming easy, which is a really cool thing to be able to say. It really did take the whole year of getting in there and focusing on the little nuanced things, which I'm excited to be able to play and work around with."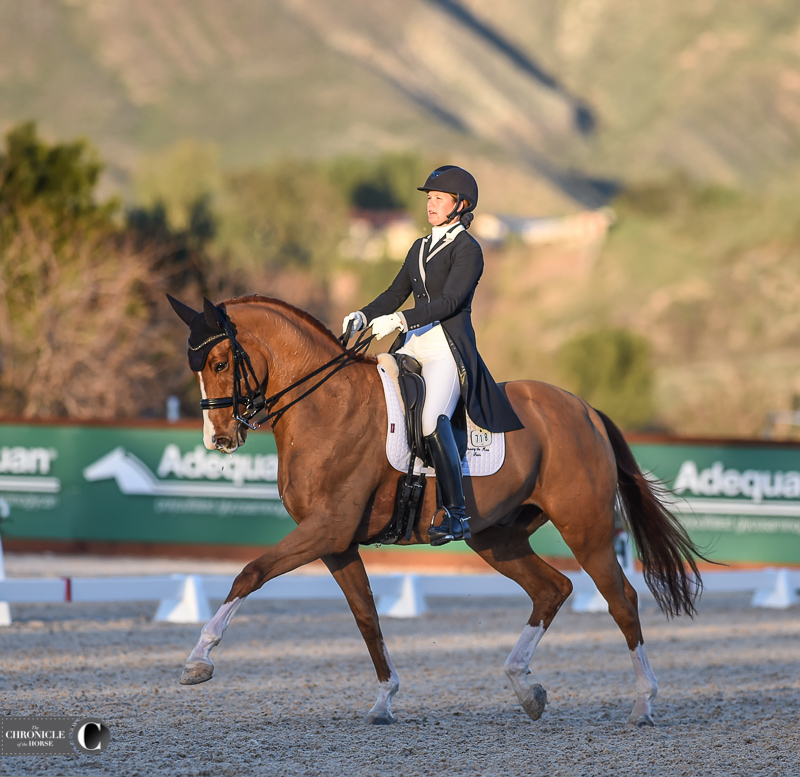 Wagman has been enjoying working towards a soft goal of the Pan American Games (Peru) this year, but he's learned to not let it get him too nervous.
"I'm fortunate to have a great coach that's not too far away, and tremendous owners, but to have someone like Debbie, or Robert earlier, come in and really give you the overall picture is really great," he said. "I try not to worry too much about where we're at in terms of people taking notice. I'm not blind; I know that Don John is a pretty cool horse, and if we can continue on the right path we might be able to do some fun stuff for the team, but I can't let that make me nervous. It's just super exciting.  It's so nice to be back out doing this. I'm feeling so much more confident and enjoying it much more than I was last year."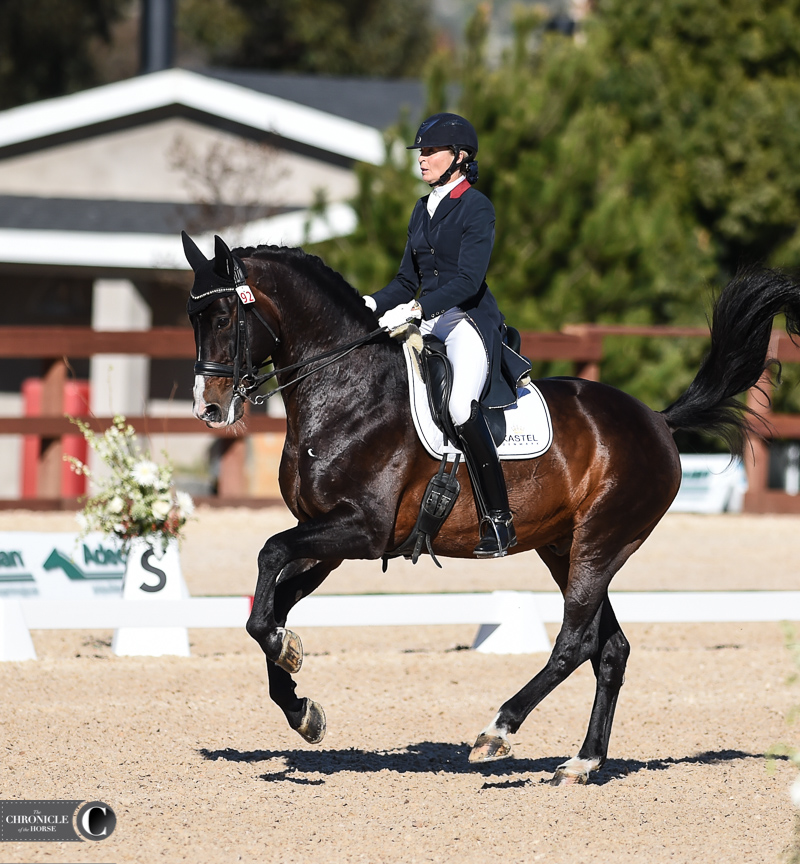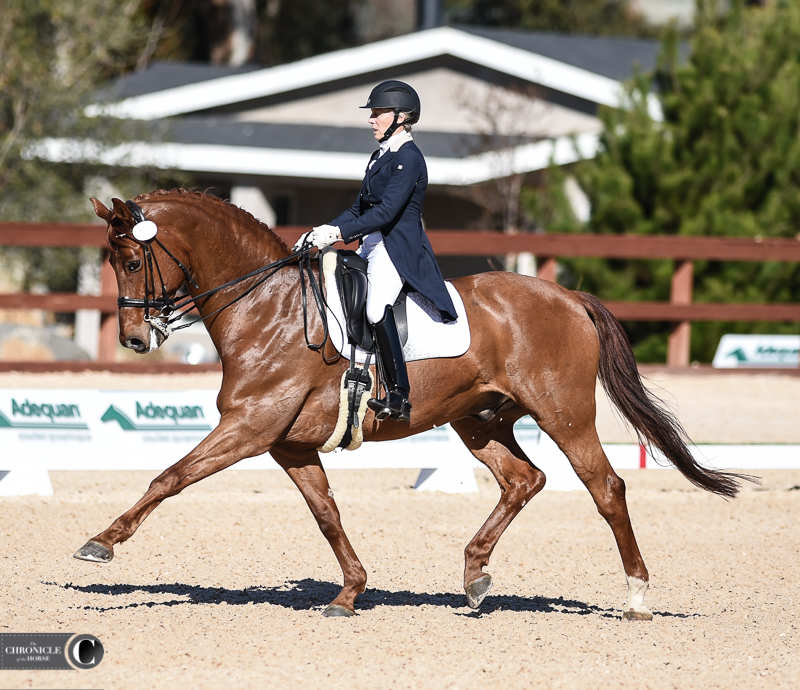 For full results, click here.
The AWCDF is live streaming the international ring. Visit their Facebook page for the feed.
We'll have much more from the AWCDF all weekend at coth.com and in the Feb. 11 print edition of the Chronicle.